Real estate in Lincoln Square is synonymous with pricey. The area, in fact, boasts some of the most expensive real estate in the city, including the The Residences at the Mandarin Oriental, Time Warner Center and 15 Central Park West, where the median sales price clocks in at not-to-be-sneered at $14,250,000.
If those prices make your stomach turn, that is fair – they're nuts! But don't write off Lincoln Square completely as there are deals to be found.
Just this week, a one-bedroom co-op at 46 West 65th Street came on the market listed for a much more digestible $475K. And, from the looks of it, it seems like a promising place – a true one-bedroom layout with generous-sized rooms and plenty of light. At this price, though, something could be amiss. Check below for out the pros and cons we've gathered.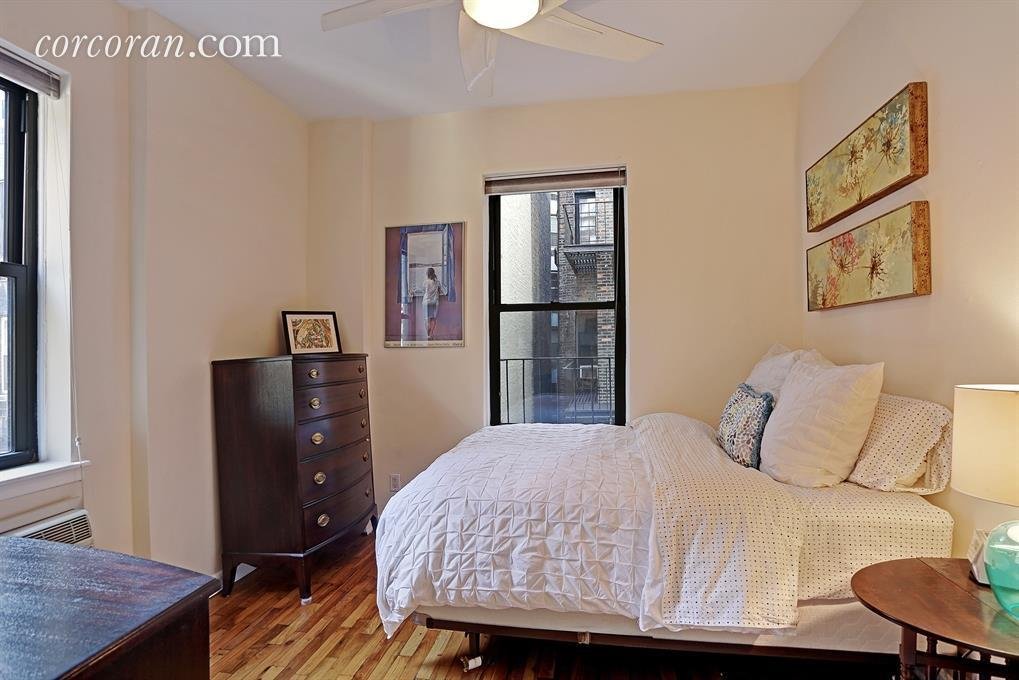 Pros:
The price is hard to beat. The median asking price for Lincoln Square is 100x the asking price of this $475K one-bedroom
The layout is a true one-bedroom
The bedroom has a double exposure and gets a lot of light
There is a functioning, wood-burning fireplace
The living room is big and features exposed brick walls and beamed ceilings
The apartment gets a lot of light
The location is very convenient. The building is in the heart of Lincoln Square and within a minute's walk to subways, shopping and Lincoln Center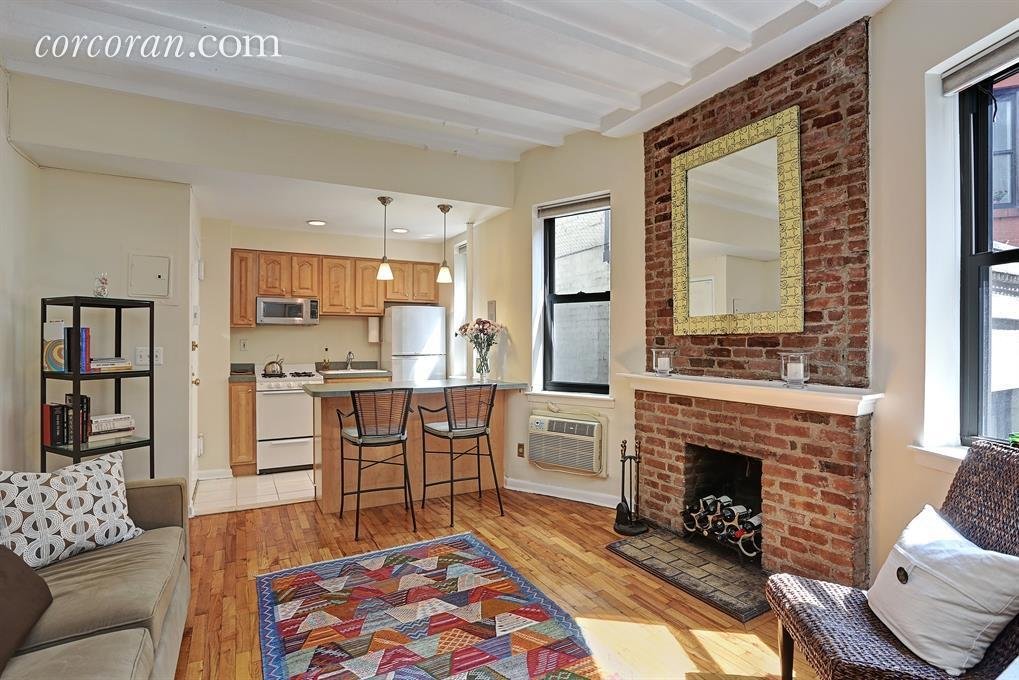 Cons:
It's a four-floor walk-up and the building does not have an elevator
There are high maintenance fees – $1,010/month
The kitchen is very basic
There is no dishwasher and the washer-dryer is in the basement
All windows face the interior shaft (but since it's on a high floor, the light is good)
The building is on an odd mixed-use block
The building is close to Broadway, so noise pollution could be an issue
What's the verdict? A deal or fake-out? If you're still on the fence, visit the property's first open house this Sunday at 11:30 a.m.
Related: