Known as the "Queen of Indies," film actress Parker Posey recently listed her Greenwich Village co-op for $1.45 million, according to American Luxury.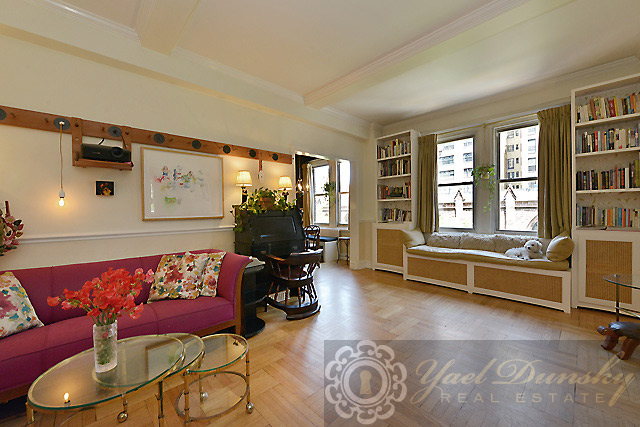 Posey is known for such titles as "House of Yes" and has guest-starred on TV shows including "The Good Wife" and "Parks and Recreation." The apartment is located on the sixth floor of 30 Fifth Avenue — a prewar building on lower Fifth Avenue.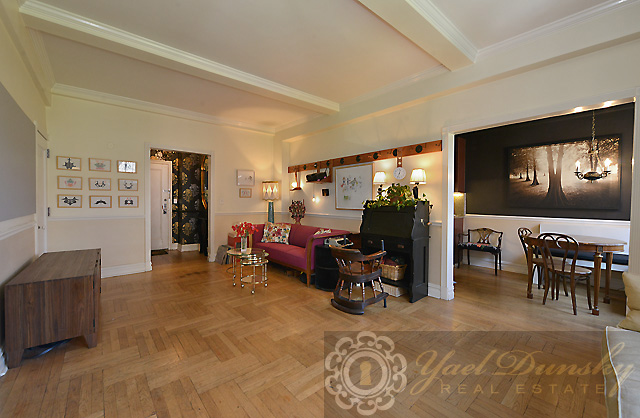 Comprising about 800 square feet, the apartment contains stylish and functional features such as open bookshelves, dark paint, and patterned backsplashes, as well as other modern decor. Not to mention the place comes with its own storage unit — a valuable amenity for most Manhattanites.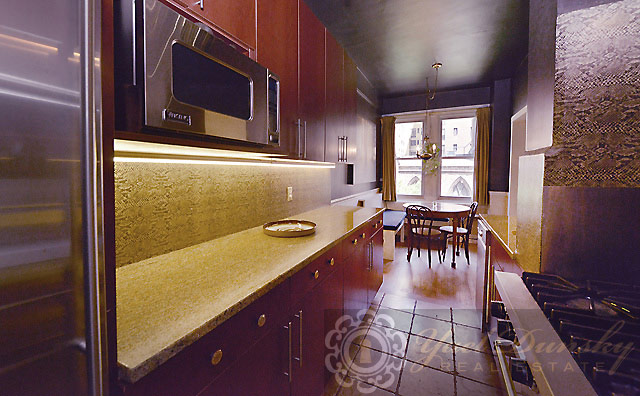 All of these details are displayed in the listing photos, one of which features Ms. Posey herself, along with her dog Gracie (below). She initially purchased the one-bedroom, one-bathroom co-op back in 2008 for $1.35 million.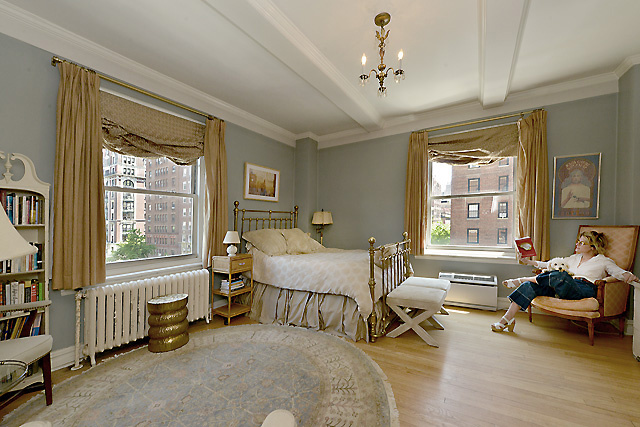 Posey also owns 19th century farmhouse upstate on about 16 acres along the Hudson River, which was purchased in 2007 for about $650,000.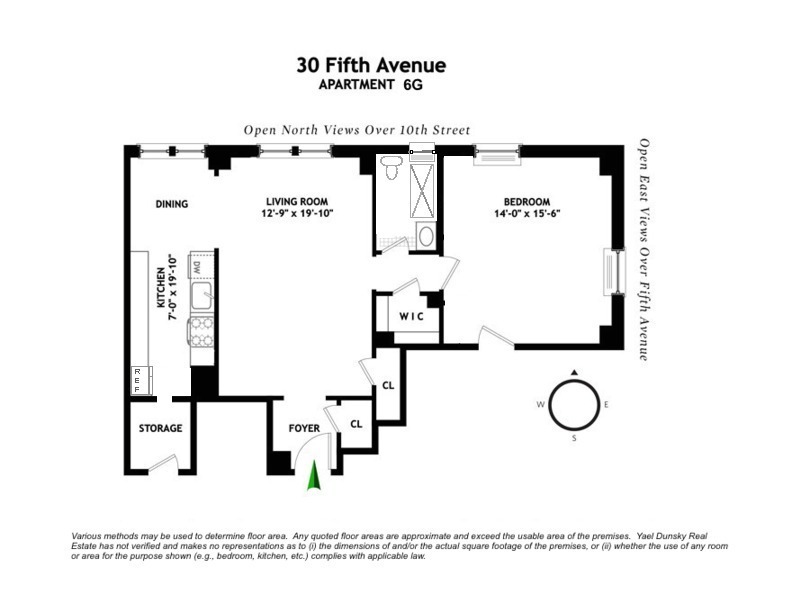 There's no information yet on whether the actress plans to put a bid on another place, but her future film plans are more solid. After co-starring in Woody Allen's film "Café Society," she's currently working with Christopher Guest on a mockumentary titled "Mascots," that is projected to release on Netflix later this year.
> See all photos from Parker Posey's apartment
Related: