There's something about a wreck. It just sets the imagination on fire. Especially when it sits in one of the best neighborhoods in New York and has been broom-swept so lovingly.
The "wreck" in question is this gutted prewar one-bedroom apartment at 138 West 10th Street in the West Village (photos below), which was just listed for $550,000.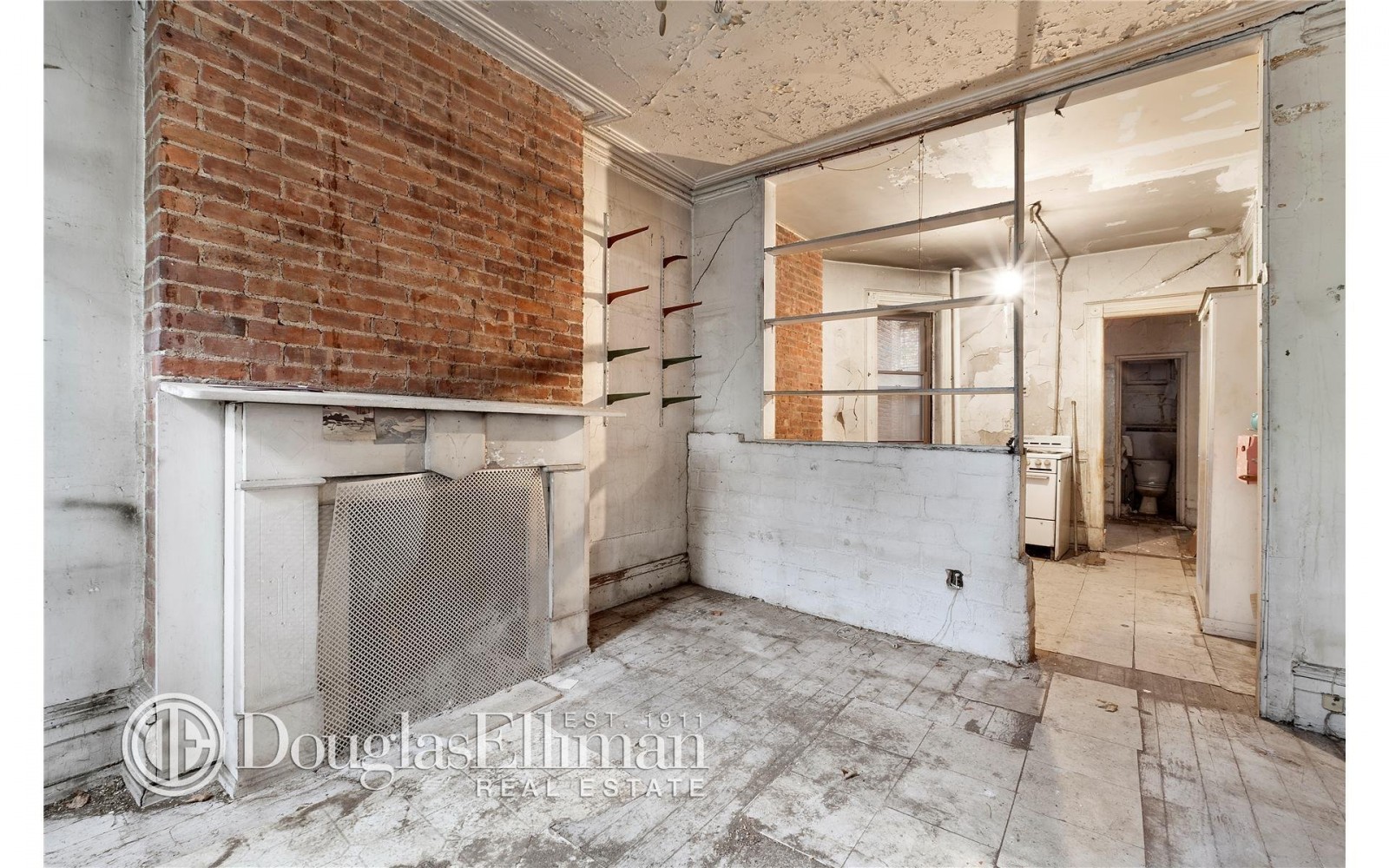 The living room at 138 West 10th Street, apartment #2RW.
And if these photos make your every creative fiber jingle with excitement, you'd better get in line.
"I've gotten about 100,000 calls,'' said listing agent Jon Varnedoe of Douglas Elliman, before qualifying that slight exaggeration to confirm that his phone has been blowing up and he's been feverishly responding to email inquiries.
"It has generated a lot of interest because people get very excited to come in and create something and this apartment is in a great co-op, on a great street and is in the back of the building overlooking a garden and so quiet you can hear a pin drop,'' Varnedoe said.
For anyone without an imagination — or hasn't watched "Property Brothers" or "Rehab Addict" — there's a little more to this story that can help with the visuals.
Before this wreck, there was another
Varnedoe listed a similar wreck in the sister townhouse at 140 West 10th Street last year, only it was two units untouched for 40 years that had been combined. The combined unit sold for $1.2 million and then the fun began as the place was transformed from early lathe-and-plaster to gleaming modern complete with bamboo kitchen cabinets.
Need proof? We got you covered. By somewhat of a coincidence, the renovated 2-bedroom, 2-bathroom unit at 140 West 10th Street is on the market. It started off at $2.295 million in September, and has already seen the price dropped to $2.149 million.
Varnedoe said that he took some cues from what happened at 140 West 10th Street to set the price and expectations for the newly listed wreck. At $550,000, the new wreck is just about half the price of the older, twice-as-big wreck — and it's a year later. And while the initial enthusiasm for the double wreck last year was equally intense, in the end, about six serious buyers were in the pool when it came time to make an offer.
Varnedoe said he has filled most of the time slots available to show the new wreck, and will hold an open house on Sunday. No offers until at least then.
"You have to let the market get a chance to speak. There's a lot of initial enthusiasm and we're happy it's there. But in the end, no matter how exciting this project can seem, it'll take the right kind of buyer,'' Varnedoe said.
140 West 10th Street BEFORE:
140 West 10th Street AFTER:
Related: