Are the times changing for luxury condo development in Central Park South? According to data analysis from StreetEasy, the market for high-end units there has slowed — and now the facts are bearing that out.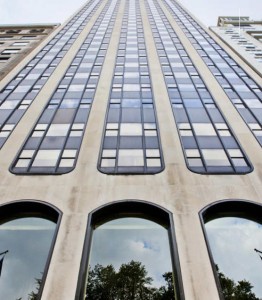 Crain's reports that developer Steven Witkoff has for now put on hold his plans to convert the Park Lane Hotel into luxury condominiums. The 46-story tower 1 Park Lane at 36 Central Park South was purchased in 2013 for $660 million. The idea was to either demolish the existing building and put up a new luxury tower, or renovate the existing structure to accommodate hotel rooms and condos, much like other famous hotel/condo buildings on this Midtown Manhattan street.
The new reality for developers is apparent. According to StreetEasy analysis, Central Park South sports the highest median per-square-foot sale price in all of New York City. With some of the most iconic prewar buildings — many of them classic, luxury hotels that have undergone $100 million renovations to house apartment residences along with hotel rooms — Central Park South tops the median price per square foot price at $2,521.
Meanwhile, in the third quarter of 2015, the number of homes for sale in the top fifth of the market jumped 8.9 percent. That is a pretty big difference compared to listings in the four other price levels, which fell more than 3 percent. The market is saturated with high-end units, while apartments in other price categories remain in short supply.
"The fact of the matter is, the velocity is not what it was," Witkoff told Crain's, confirming that the growing data on high-end development shows a changing market. Coupled with the January 15 expiration of tax abatements for New York City developers, a shift in dynamics is underway — at least in the city's priciest per-square-foot area of Central Park South.