An apartment can never stop really being a celebrity apartment, even after the celebrities divorce and sell and move out. Case in point: You, too, can rent the 1 Morton Square apartment that once belonged to Amy Poehler and Will Arnett.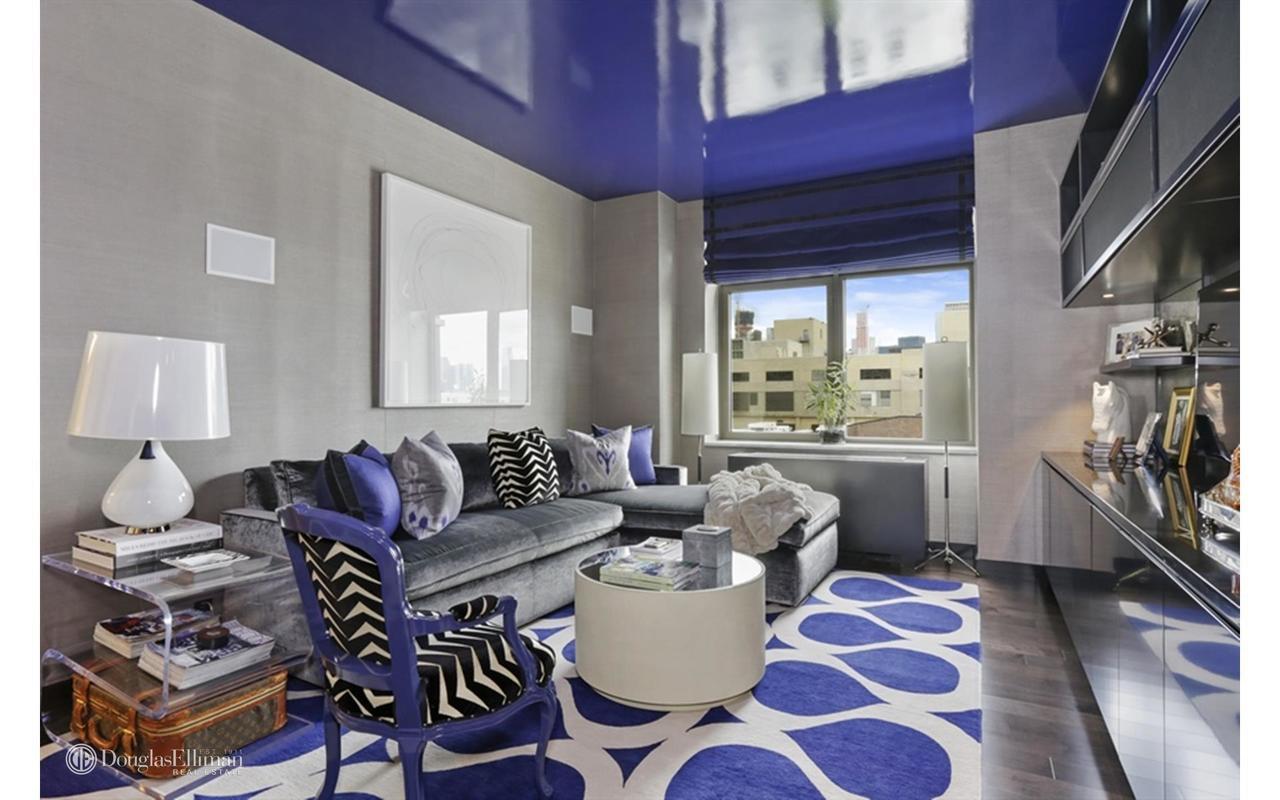 To make matters even more confusing, the 3,300-square-foot apartment was not owned entirely by the former couple, according to 6sqft. When they sold in 2007 for $2.2 million, the new owners combined the Poehler/Arnett unit with another unit to create this massive 4-bedroom, 4-bathroom condo.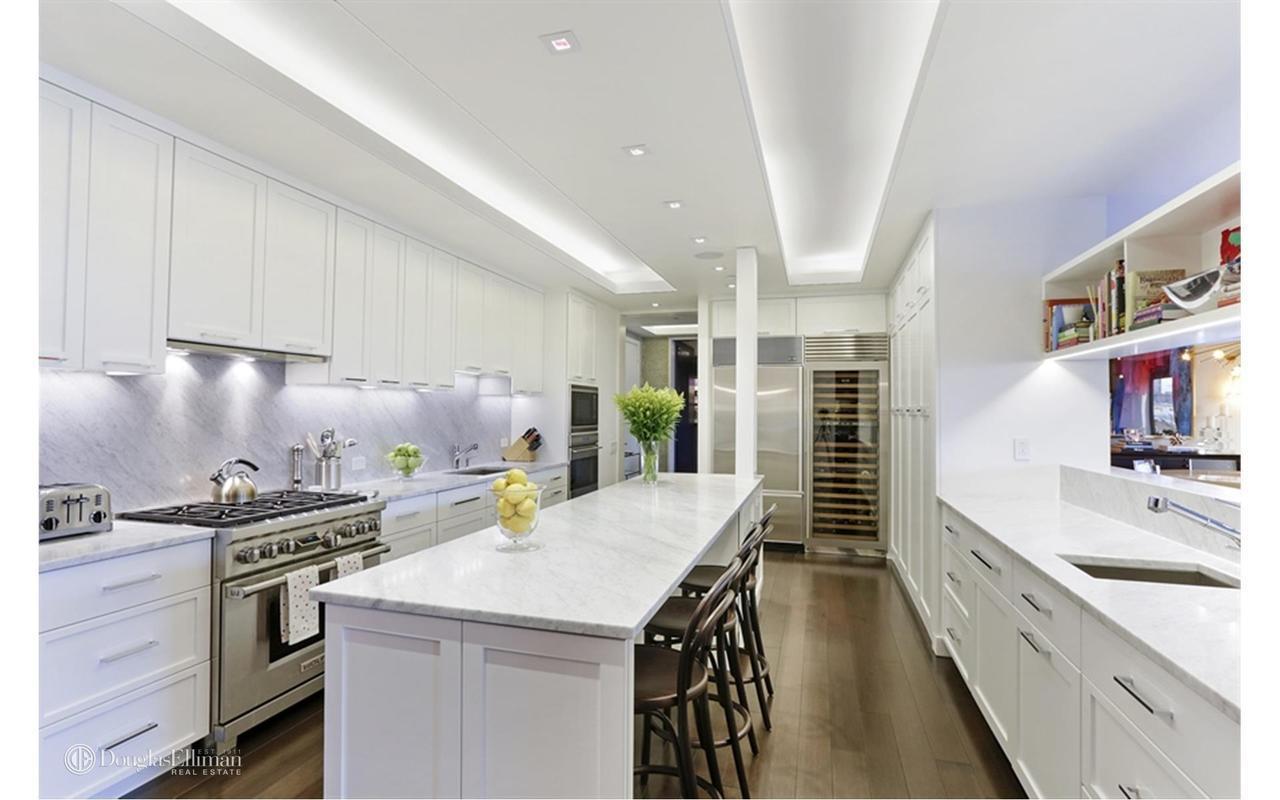 Now the combined unit, which had been for sale at $10 million before dropping to its current list price of $6.999 million, can be rented for $23,999 a month.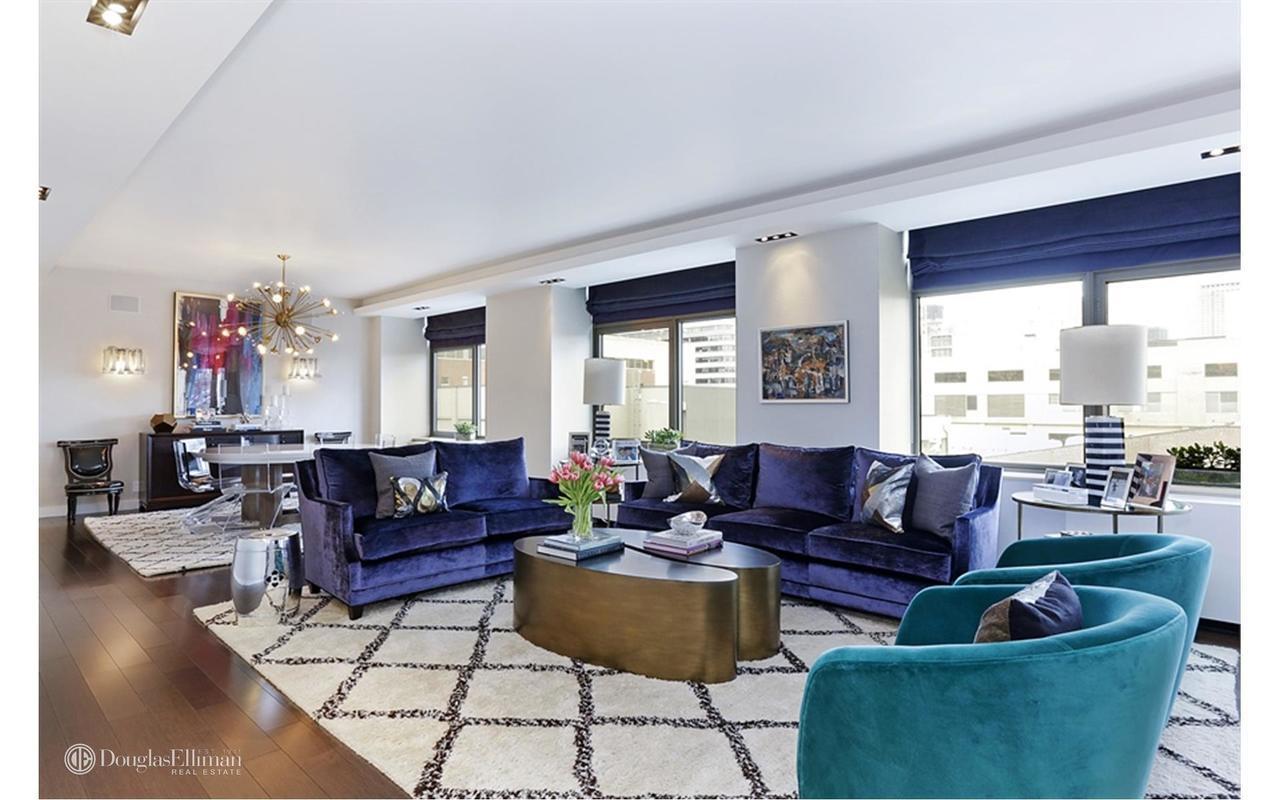 1 Morton Square is, indeed, a fabulously well-respected full-service condo in the West Village that overlooks the Hudson.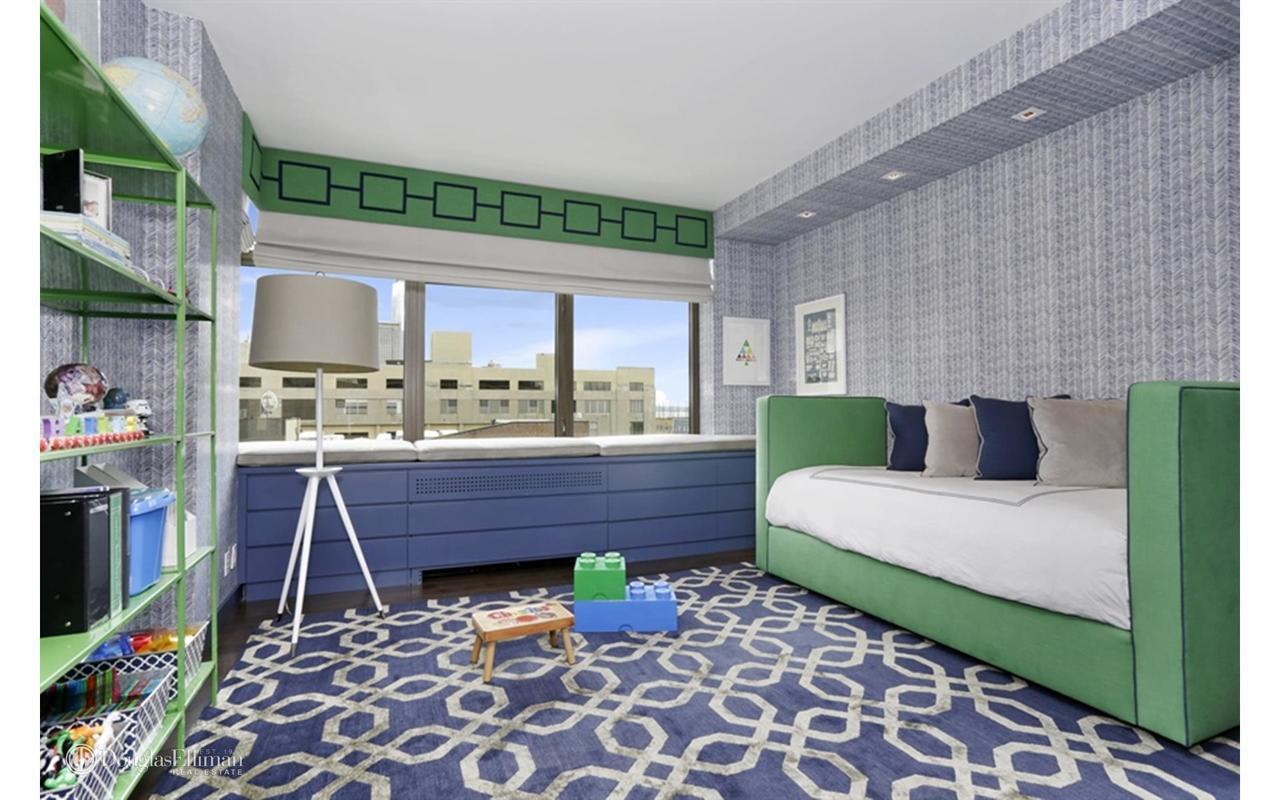 Olsen Twins Once Owned Here, Too
But this new rental listing that is also for sale will have to compete with yet another celebrity apartment that remains a celebrity apartment even after the celebrities sold. We are referring to Penthouse A/E at 1 Morton Square, which had been owned by Mary-Kate and Ashley Olsen. The fashionable twins bought the penthouse during construction of the 2004 Costas Kondylis creation and sold it without ever living in it.
Like the Poehler/Arnett former unit, the former Olsen twins' Morton Square unit is decked out in a high-end interior design, though completely the opposite decor. The penthouse, which is listed for sale for $19.995 million (Fredrick Eklund of Douglas Elliman is the listing agent), is owned by NYC developer Bruce Eichner. It started on the market at $25 million.
He has created an art gallery home with imported finishes from France, a glass wine refrigerator which is also a work of art, and a working fireplace. Take a tour through the slideshow below:
Anyway, that is the story of celebrity apartments at 1 Morton Square. We hope you enjoyed the show.