As reported last August, Sting and his wife, Trudie Styler, were considering selling their current digs on 15 Central Park West and it appears it's finally happening. According to Curbed, the couple, who has lived in 15 Central Park West for nine years, is trading in for a new apartment at 220 Central Park South instead.
Sting and Trudie's duplex at 15 CPW was purchased back in 2008 for $26.5 million and they are listing it for nearly double that price — $56 million. If 15CPW was regarded as a magnet for celebrities, 220 CPS is expected to be its "version 2.0" — so it's likely we'll see more starry residents as the building continues construction. It's expected to be completed sometime in late 2016 to 2017. When it's done, it'll have 65 floors and 150 units in total.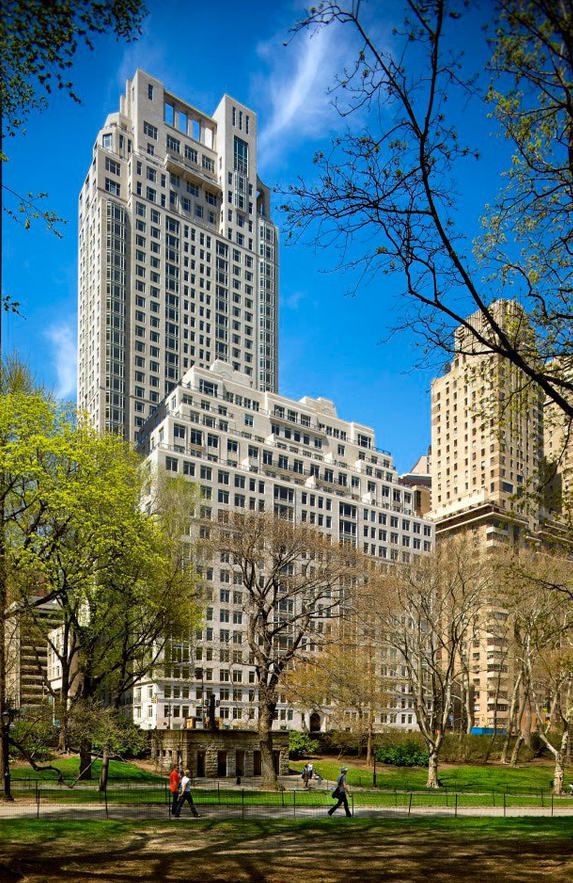 Sting's duplex at 15 CPW features a unique, circular fireplace that separates the living area from the library (below).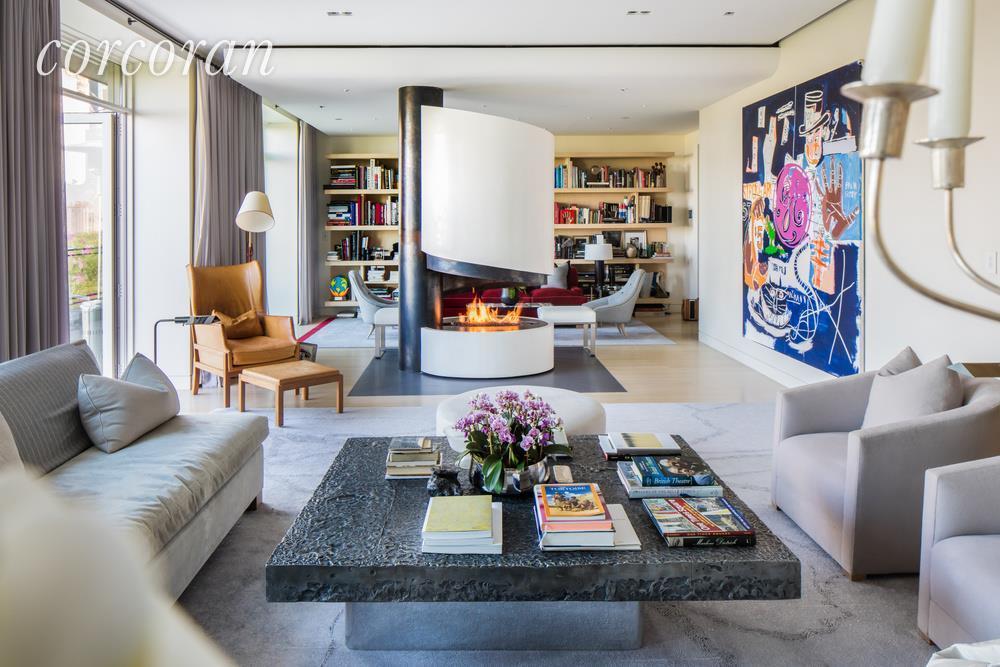 About 220 CPS
Both 15 CPW and 220 CPS are very similar (yes – limestone) and both were designed by Robert A. M. Stern. And the best part is Sting and Trudie won't have to give up any of their 15CPW luxuries, such as the library, wine cellar, gym, and other amenities, as they will also be present at their new address.
No specific information is out yet on how much they're expected to pay for their new place, but it will certainly be less than the $250 million Ken Griffin reportedly paid for a four-floor, 23,000-square-foot unit earlier this year. Sting and Styler are reportedly purchasing a triplex.
Related: