It was probably a load of fun for P. Diddy (or Puffy or whatever Sean Combs was calling himself back in 2005) to walk into a 3-bedroom unit at the Park Imperial and tell the contractors to just take down the walls and open the place up like a 66th-floor chillout party pad. What hasn't been quite as easy, though, is trying to sell unit #66A at 230 West 56th Street.
Combs has re-listed his Park Imperial apartment for $6.995 million, down from the $7.5 million he last it listed in October. New listing photos have accentuated the view from this prime building and not the gray shag carpeting and Lucite piano and furniture that adorned Diddy's NYC escape hatch.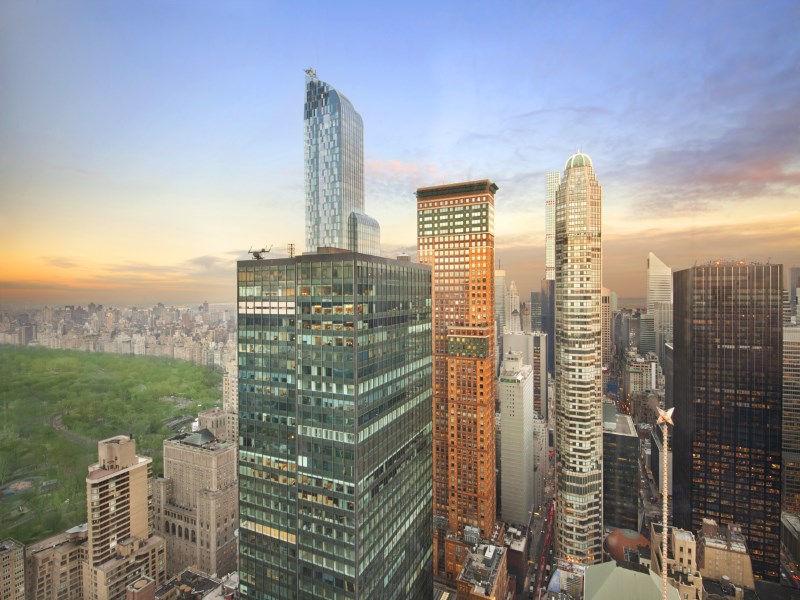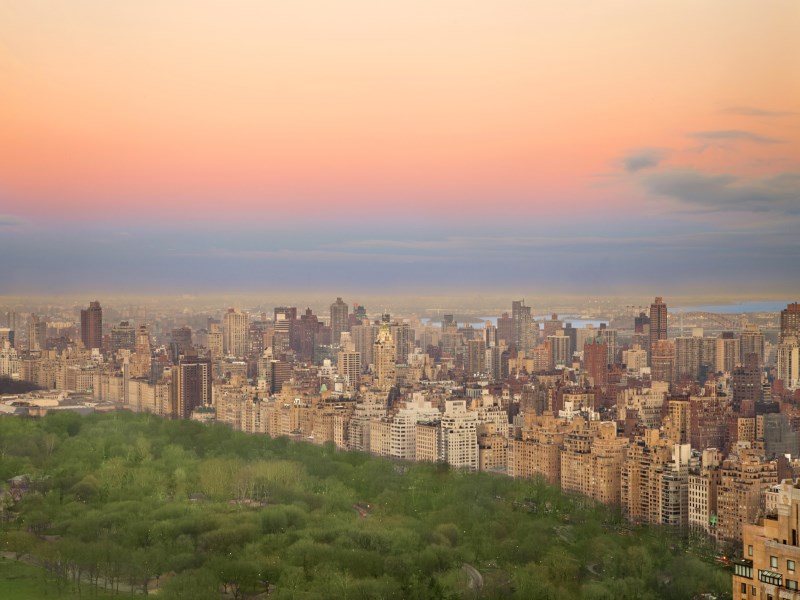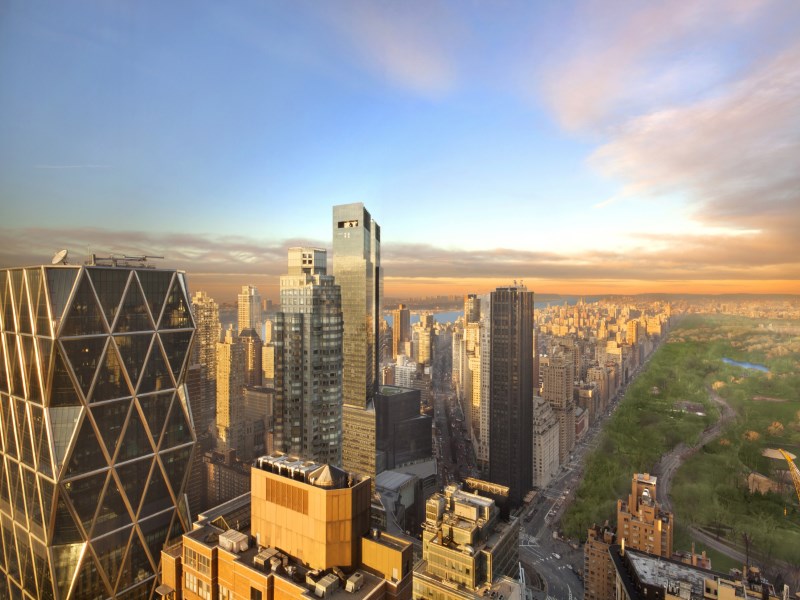 What was once a 3-bedroom was turned into a 1-bedroom after Diddy had the walls removed between the living room and two bedrooms to make a huge entertainment space, complete with media area. It's not quite a cocktail lounge, but with a picture of Biggie Smalls hanging in the main room, Diddy's sky-high playpen certainly looked like a fun place to hang.
Listing notes from Lisa Maysonet of Sotheby's accentuate the eastern views and the $3,000-per-square-foot price, which is a value in this Billionaire Row-esque building. And then there's the bragging rights for any buyer who takes over the Diddy crib.
Related: