The Essex Crossing mega-project now transforming a 6-acre swath of the Lower East Side won approval from the community in part because the multi-building plan includes affordable housing in a building specifically designed for seniors.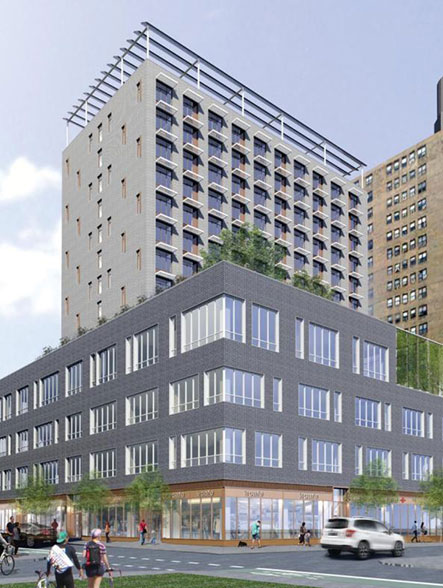 Applications are now being accepted for 99 new apartments at 175 Delancey Street. The 14-story building will only house seniors age 55 and over and contains a total of 100 units. Applications are being accepted through June 16, with preference being given to applicants already living in New York City.
Called Site 6 in the Essex Crossing development, residents of this building have a range of qualifying income categories that can gain them qualification for this new lottery. Fourteen units will be available for residents whose income is at 30 percent of the area median income ($0 to $21,750); 20 units are for applicants at 40 percent of the AMI; 55 units at 60 percent of the AMI and 10 units for those at 90 percent ($44,949 to $65,250).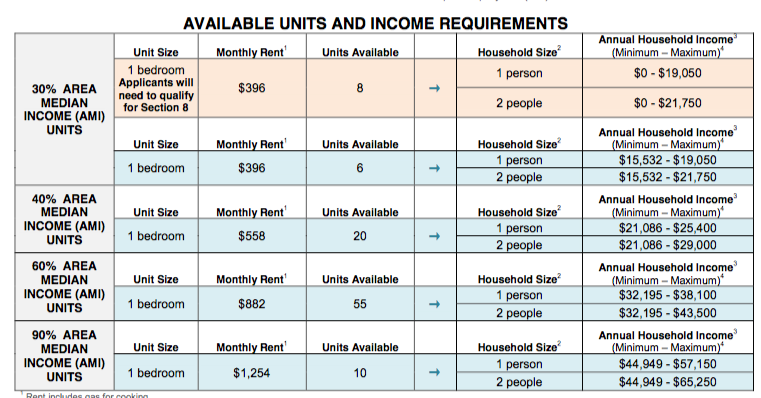 To request an application by mail, send a self-addressed envelope to: Essex Crossing Site 6/ Triborough Finance New Station, PO Box 2010, New York, NY 10035-9997. Applicants can also go through the NYC Housing Connect website.
The mixed-use building will feature amenities like a laundry room, community center, bike room and live-in superintendent. The New York University Langone Medical Center will occupy the first three floors of 175 Delancey's base.

Related: