Want to own your very own skybridge in Tribeca? For $35 million, you can. This unique real estate offering involves a three-story townhouse at 9 Jay St. that connects via skybridge to the property at 67 Hudson. This was all originally listed for $50 million three years ago, but is now down to $35 million.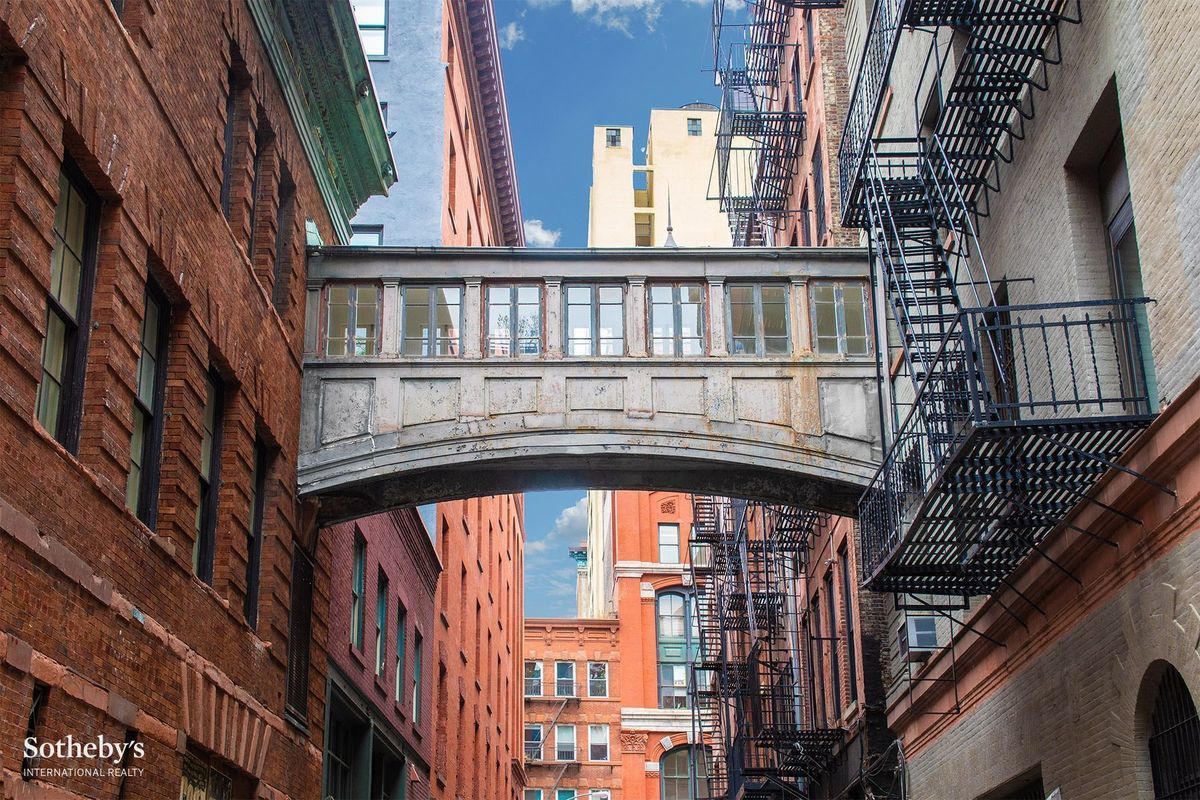 The notably unusual listing has had its share of publicity over the years, but that has not resulted in a sale yet for the 25-by-50-foot townhouse and its skybridge-connected condo. All together the property runs 8,170 square feet, with 2,300 square feet contained in the condo unit at 67 Hudson and the remaining space, plus 1,175 square feet in outdoor space, located at 9 Jay St.
The bridge has a history: It sits over a small alley called Staple Street and dates back to 1907. West Village locals call it the "Staple Street Skybridge." It serves as a pretty cool connection between the townhouse on Jay Street and the condo on Hudson. The townhouse, which has a basement and a parking garage, spans 5,650 square feet and has rooftop access.
The condo unit on Hudson was combined from two smaller units to create an austere, 1,921-square-foot space that features Pennsylvania Bluestone and central air conditioning. The work/living combination could be attractive to commercial artists or any well-heeled buyer looking for a unique and well-situated space, close to Hudson River Park, Washington Market Park, Whole Foods and subway lines.
The biggest issue for such a listing: Comps. Even at its new price, the listing is seeking $4,283 per square foot — a pretty large number even taking into consideration the one-of-a-kind offering.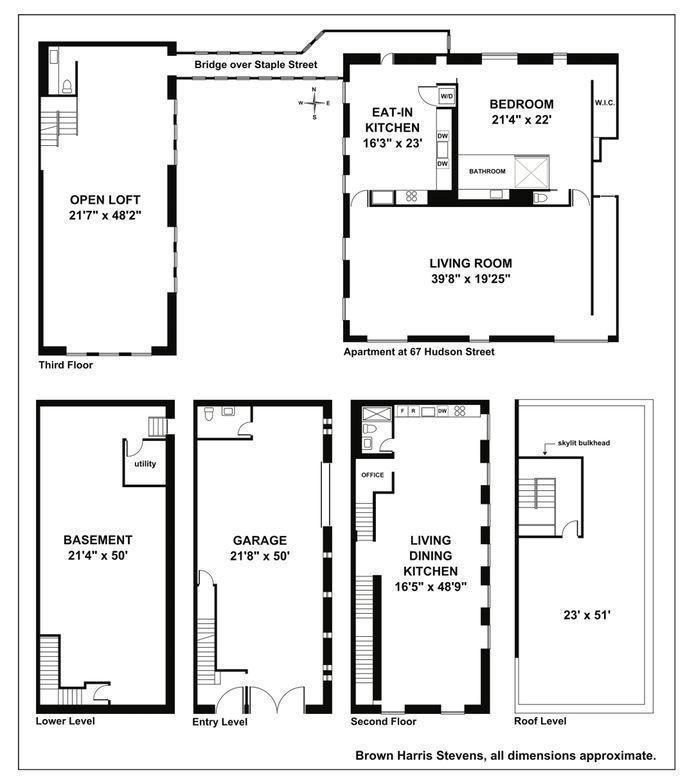 The four-story townhouse contains 11-foot ceilings, 50 windows and views of the New World Trade Center and Duane Park. The elevator-accessed condo at 67 Jay St. — the former New York Hospital that dates to 1884 — is on the third floor, and connects via the skybridge to the 1907 townhouse, which served as an ambulance annex for the hospital.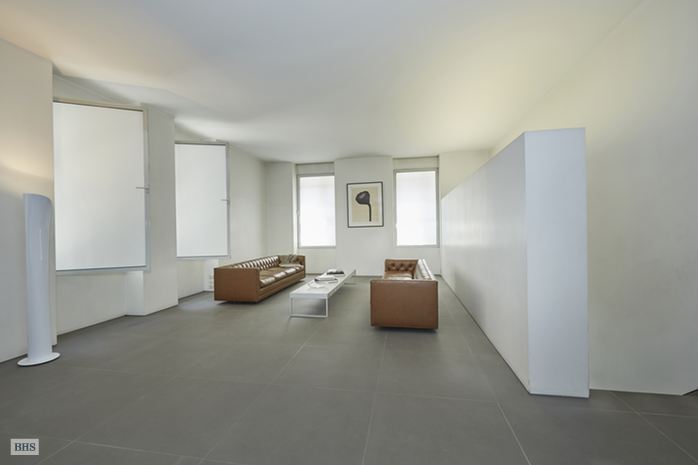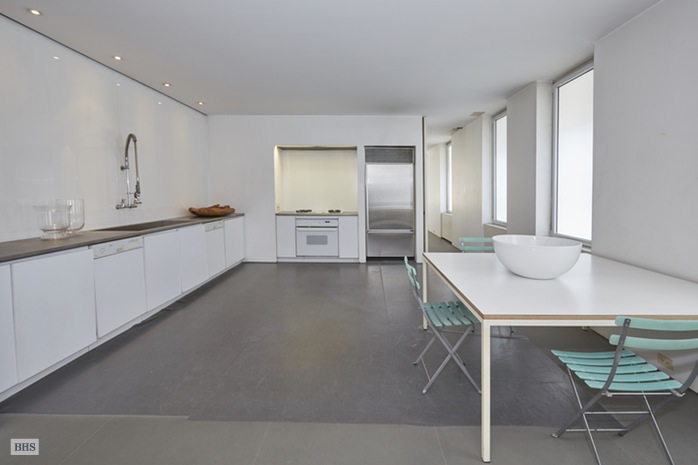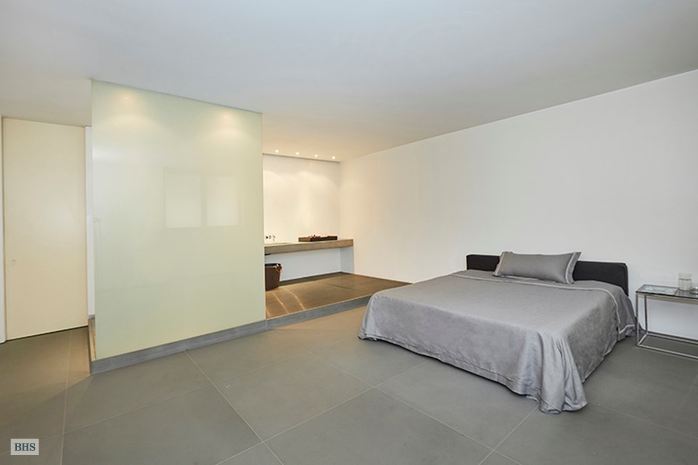 Related: