When interior designer & stylist Natasha Habermann and her husband moved into their 350-sq ft home in the East Village, they made the most of every inch of space – from floor to ceiling. This includes a dedicated shoe closet, under-bed storage and even a built-in litter box. 
After 3.5 years, the Habermann's have listed their apartment and have shared the details of their home and neighborhood with us.
Want to learn more? Read about their co-op at 633 East 11th Street or see the space in-person at an open house on Sunday, Nov. 6 from 11:30 a.m.-1 p.m.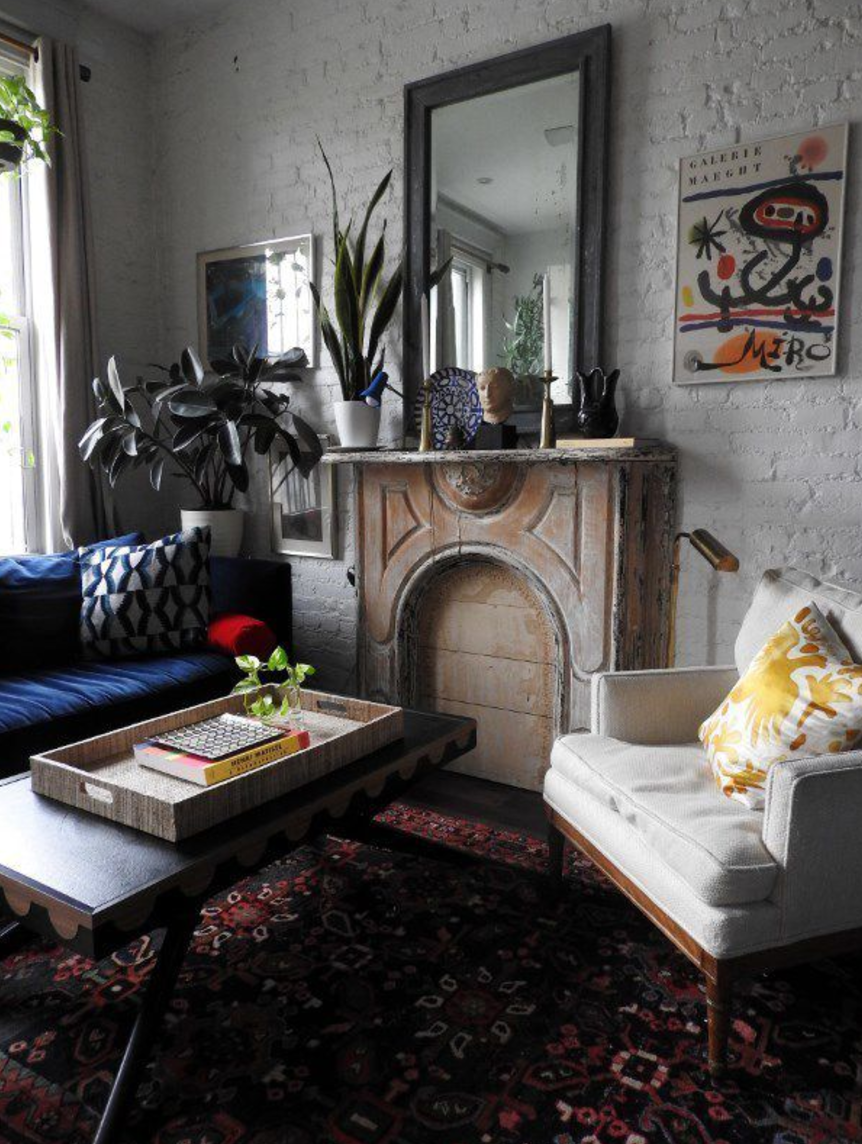 The Space
"We moved from a 750-sq ft apartment and this one is just so much more functional!" says Natasha.  Upon moving in, a planned gut-renovation of the kitchen began and included pushing the cabinets back by a foot to add more space to the living room. The couple also opened up a side wall in the bedroom so the under-bed storage could be more accessible. Floor-to-ceiling bookcases were added to house their extensive book collection and also doubles as a media unit.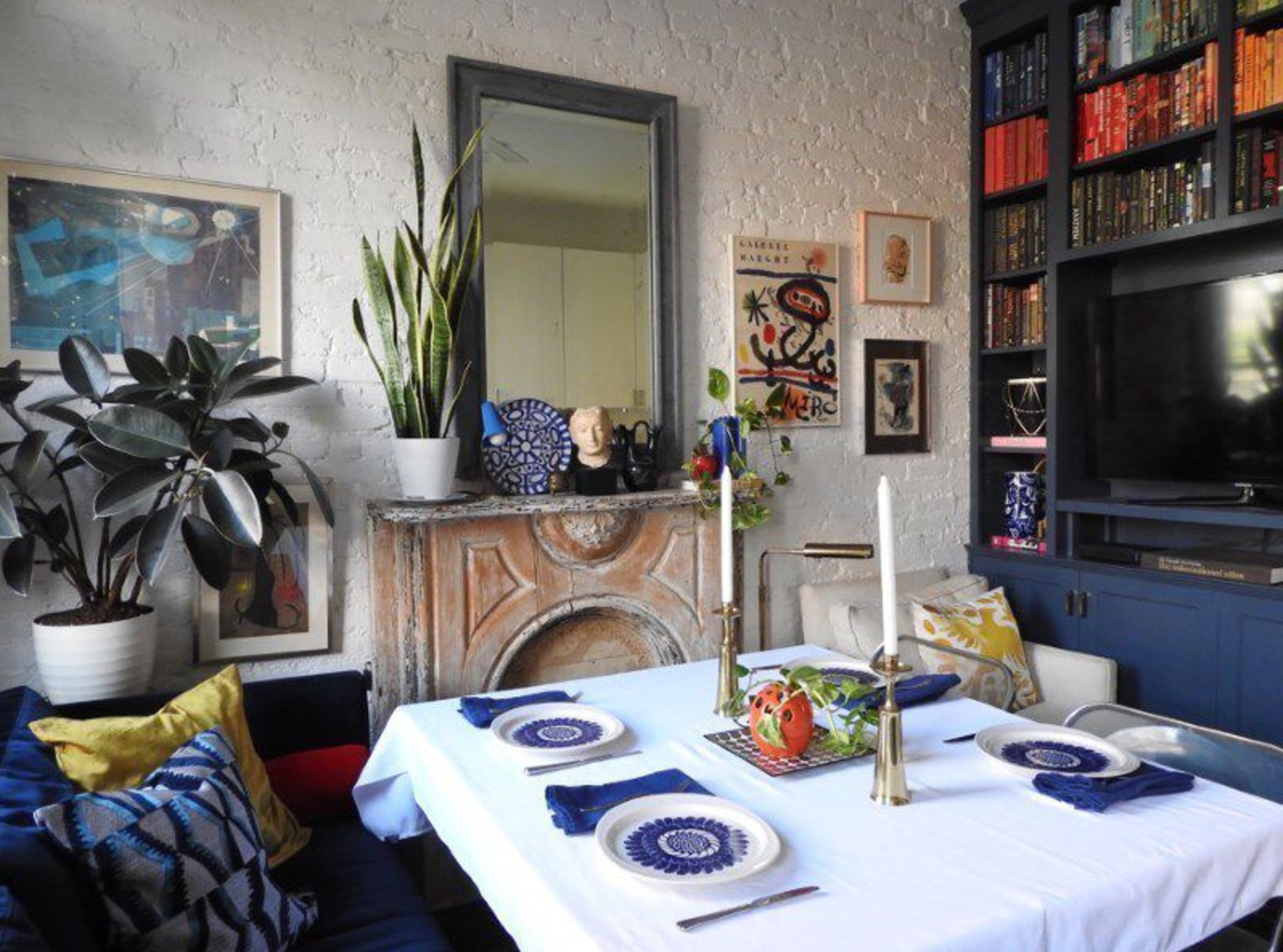 As for the design, Natasha used the history and character of the 1898 building to inspire her. "Going ultra-ultra modern and minimal seemed wrong. I'm a collector and love adding color and textiles in my designs." The choice to go with a white, modern kitchen was made to avoid dominating the living space and "totally transformed the apartment," she said.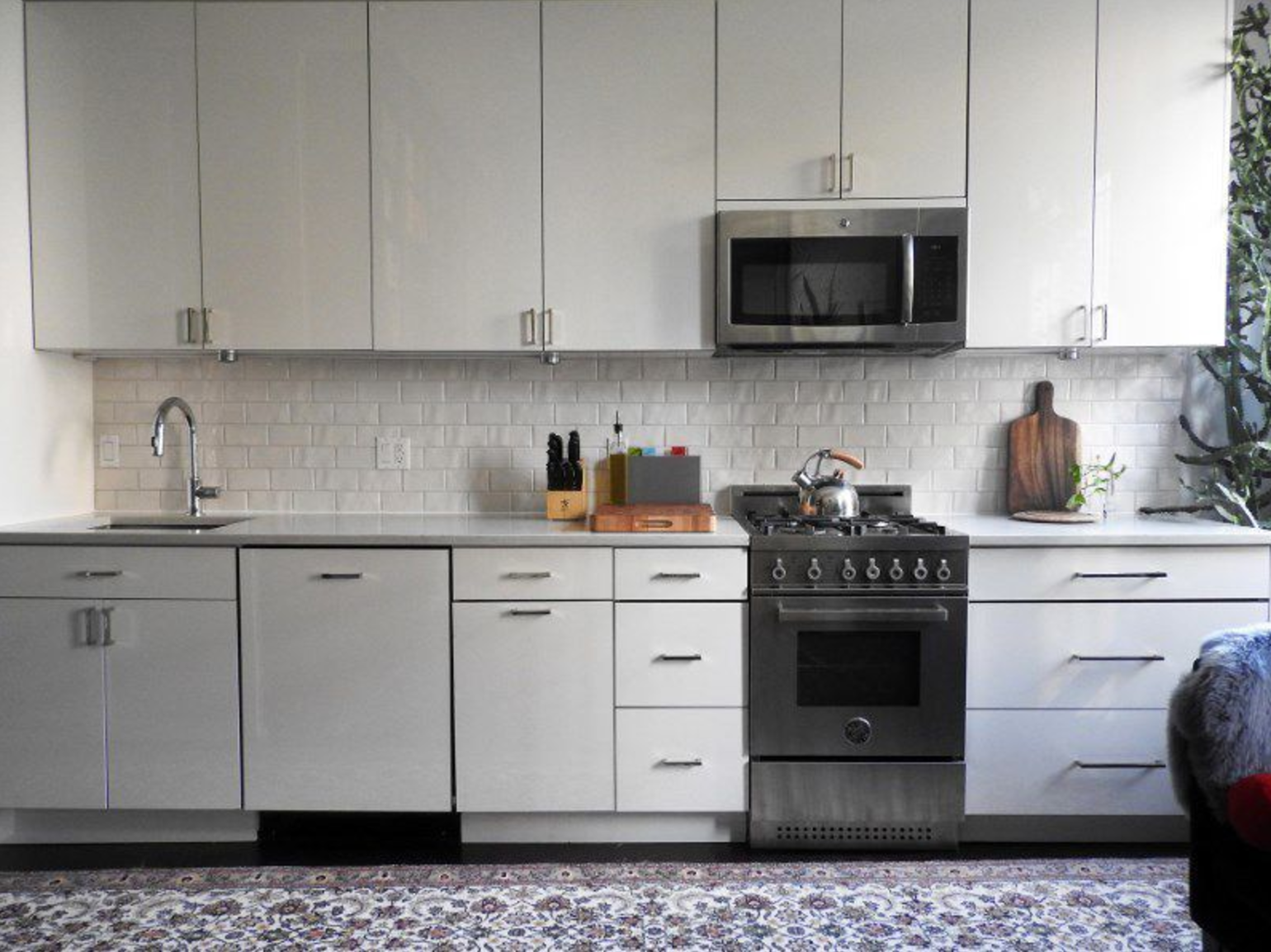 The Neighborhood
The Habermann's believe their current neighborhood is the best the city has to offer. "It's quiet, there aren't tons of tourists and you have so many amazing restaurants right outside your door.  We will miss the convenience of everything.  We will miss being so close to the water.  You can easily get to the East River Park, which has a great running path."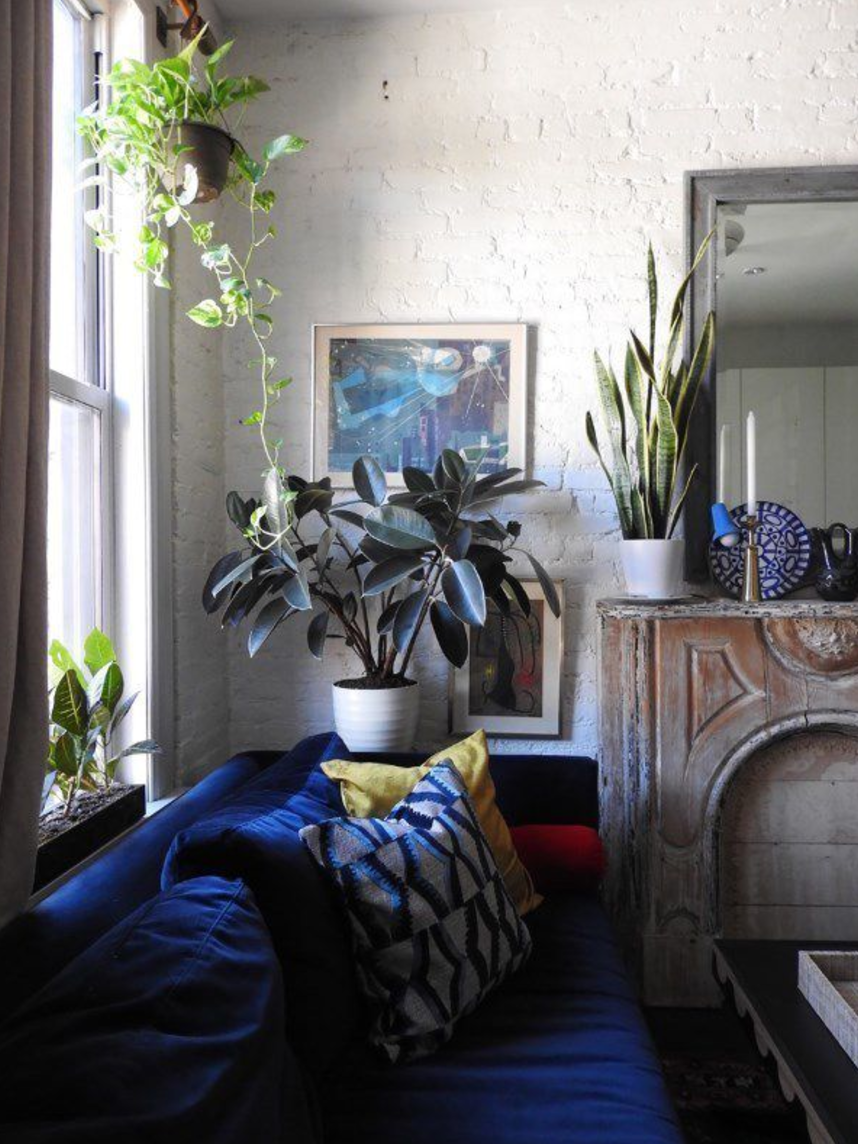 Extras
If the 9.5-foot ceilings, view of a city garden and in-unit washer and dryer aren't enough to persuade you, Natasha reminds us that there's always this: "Being able to leave the apartment and within a minute having the best cups of coffee in NYC in my hand is pretty amazing."