How many times have you walked down the street in some hot NYC neighborhood and looked up regretfully at a condo building that, had you bought in pre-construction phase at entry-level pricing, you'd now be sitting pretty?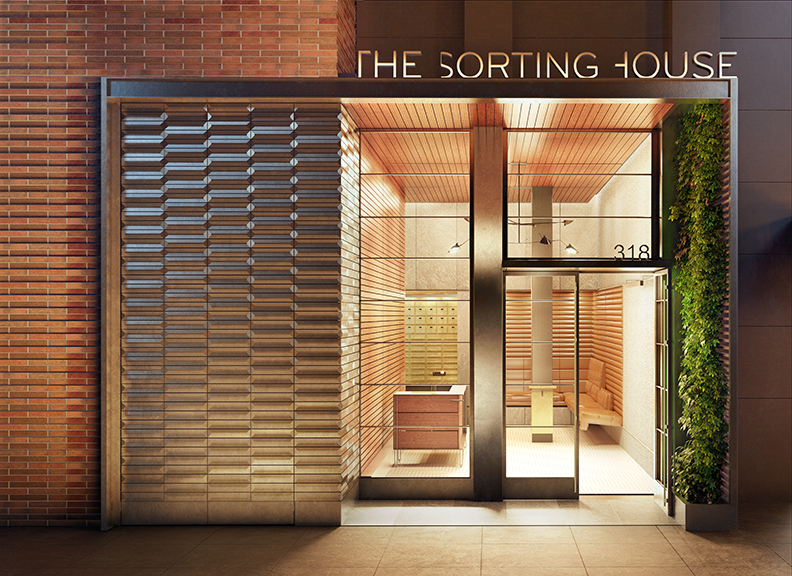 Here's your chance. The Sorting House, at 318 West 52nd Street in Midtown West, is a 30-unit condo building currently in pre-construction phase. This weekend, Halstead Properties will be holding an open house where six model units will be shown. The prices range from $2.625 million for a three-bedroom 1,400-square-foot loft with private roof patio down to $895K for a 605-square-foot loft/studio with a separate den.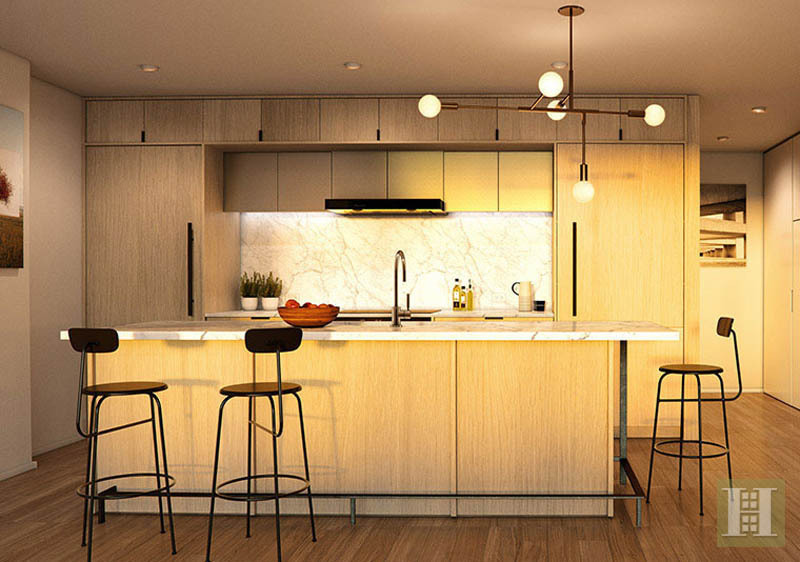 The project will take its referenced name from the Radio City Station, which is the U.S. post office that currently occupies the building. Cadence Property Group, which made a deal for the building last year, will renovate the third floor of the building and add two more floors above.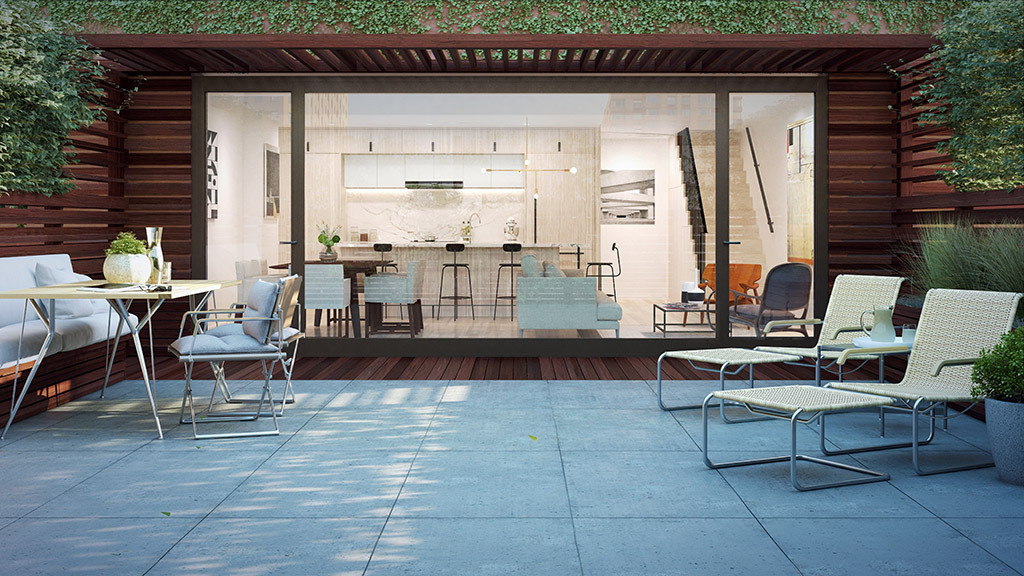 There's a deal in place for Cadence to create a lobby for the condo development from the ground-floor post office, and, if the U.S. Postal Service moved to sell the first two floors, Cadence would have the right of first refusal, thus adding to potential construction of The Sorting House.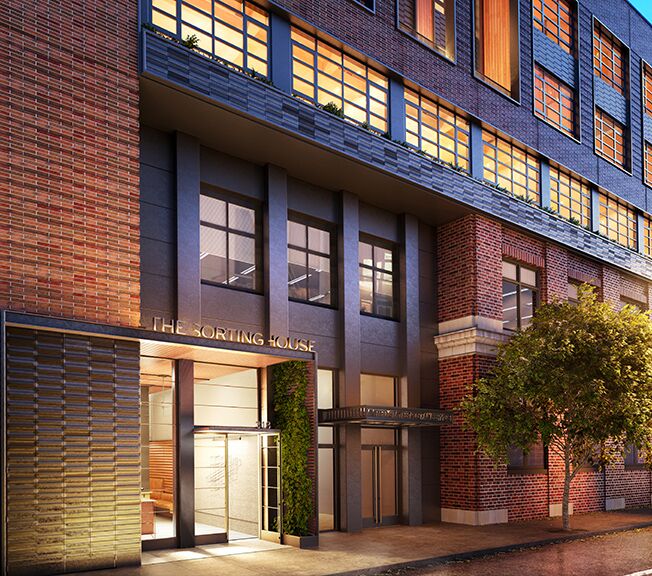 Confusing? Maybe. Interesting? Yes. The New York Times reports that there are three accepted offers so far. That means there are 27 units left — for anyone who can wait for the 2017 occupancy date.
If The Sorting House isn't quite the place, take a look down the street at the Gardena, a 7-story, 55-unit condo building at 432 West 52nd Street. A 1-bedroom duplex is listed for $1.495 million, among four other for-sale units. The Gardena also has four rental units available, ranging from $3,459 for a 1-bedroom that has never been occupied to a 2-bedroom/2-bathroom #2D unit renting for $6,000 per month.
Also nearby on 52nd Street, the Avalon Clinton currently has 42 active no-fee rental units available for anywhere between $2,734 per month for a studio to $10,031 for an 1,800-square-foot, 2-bedroom unit.
Related: