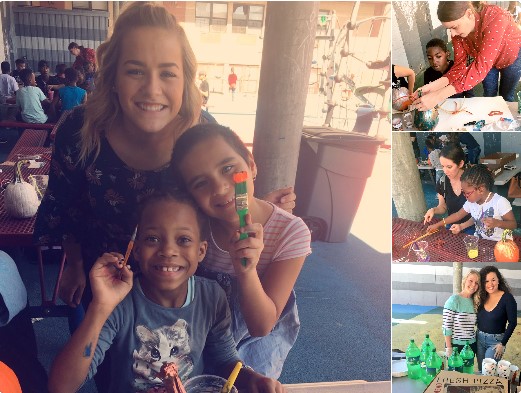 Across the country, housing costs have not kept up with incomes, leaving many people just one medical bill, job loss, or rent increase away from losing their homes. StreetEasy's sister brand, Zillow, recently published a report showing the impact of rising rents on the homeless population. If rents rise 5 percent in the New York metro area, for example, an additional 3,000 people would fall into homelessness.
Today, our parent company, Zillow Group, is launching The Home Project: a pledge of $5 million in cash and in-kind contributions over the next five years to address housing insecurity issues within our communities, spanning all of Zillow Group's brands.
As a technology-driven company that helps people find homes and apartments, Zillow Group is uniquely positioned to address this problem. Through The Home Project, we will mobilize our people, platform and products to help combat housing insecurity, as well as partner with non-profit organizations in regions where we have offices — known as The Home Project's Community Partners — whose missions align with The Home Project's goals. In NYC, Zillow Group's Community Partner is Win, formerly Women in Need, the largest provider of shelter and services for homeless women and their children in New York City.
"New York's working poor know firsthand that housing costs continue to climb, while many incomes stay stubbornly flat," says Christine Quinn, president and CEO of Win. "More than 51 percent of our mothers are working, many with multiple jobs, yet they are not able to afford a place of their own in this city. Thousands of New Yorkers are a missed paycheck away from finding themselves homeless. Zillow Group's The Home Project is living proof that the private and nonprofit sector can come together and find real solutions for the affordability and income inequality crisis running rampant in New York and cities across the country."
While The Home Project officially launched to the public today, employees in the NYC office have already been hard at work to support Win. So far, the StreetEasy partnership has accomplished the following:
Celebrated National Ice Cream Day – July 16 – by teaming up with Morgensterns. Customers who donated at least $1 to Win received a scoop of our special StreetEasy flavor (Brownstone Crunch!) for free. This initiative raised $1,500.
Hosted a Camp Win Fall Art event and decorated pumpkins.
Ran a donation drive to create professional development kits for Win clients, as well as baby kits for new parents.
With the rollout of The Home Project, we are so motivated and inspired by all that we can do in this space — and we can't wait to continue supporting these amazing organizations!
—
Hey, why not like StreetEasy on Facebook and follow @streeteasy on Instagram?