It's not as if anyone needs extra encouragement to try and get in on a good deal at Stuyvesant Town, one of New York City's great housing developments that, fittingly, calls itself "downtown's answer to Central Park." But here it is: A StuyTown housing lottery for qualified applicants who want in on an affordable apartment.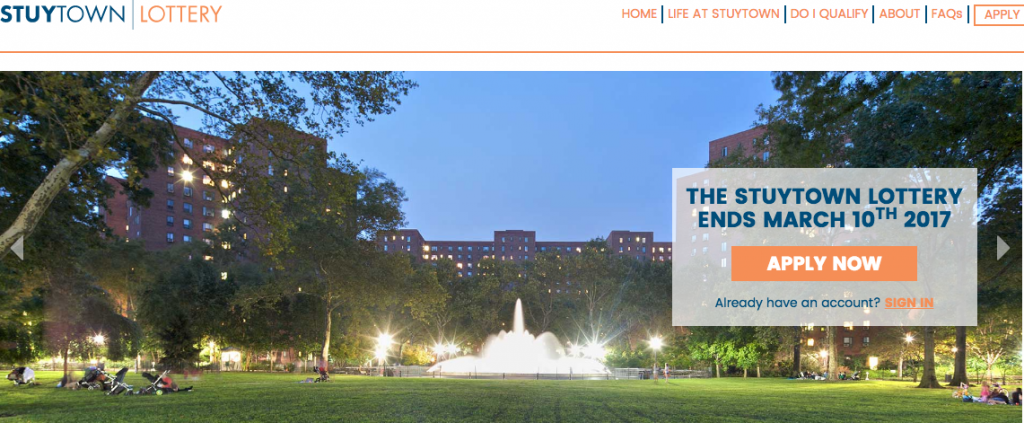 Determining eligibility for this lottery is simple, said StuyTown management. If your pre-tax, combined household income falls between $84,150 and $149,490, you may qualify for an affordable StuyTown apartment. The best news is that upon approval, there are 1- and 2-bedroom units ready for immediate move-in. Monthly rents are $2,805 for a one-bedroom and $3,366 for a two-bedroom. As a comparison, the least expensive one-bedroom apartment in StuyTown is currently $3,232 and a two-bedroom is $4,000. You can read here about the spacious apartments and the nature of the complex in case you need any more reason to try and get in!
Then it gets better. If you're qualified and accepted, you never have to be re-certified and you can stay in your apartment, even if your income or circumstances change.
The lottery runs now until March 10. To apply online, go to https://www.stuytownlottery.com/ or to request an application by mail, send a self-addressed, stamped envelope to: Stuyvesant Town/Peter Cooper Village Wait List, Peter Stuyvesant Station, PO Box 1182, New York, NY 10009.

For anyone not familiar with StuyTown, here's the drill. It's one of the most iconic and successful post-World War II private housing communities in NYC — or anywhere. Stuyvesant Town and Peter Cooper Village (StuyTown) is a sprawling complex of 56 residential buildings covering 80 acres. It was originally built to relieve a housing crisis and provide housing to returning veterans, but is now a residential enclave that attracts all kinds of residents: Students, professionals, teachers and retirees.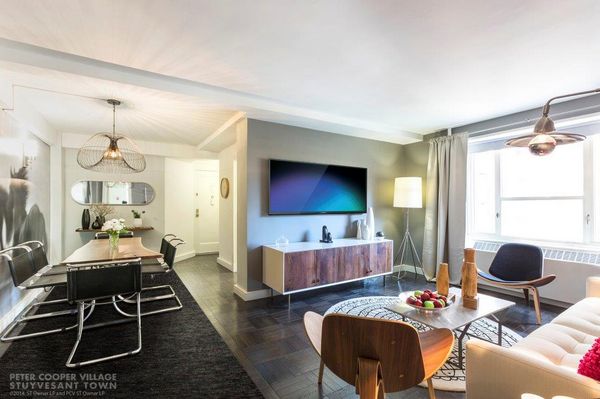 The red brick apartment buildings ring around parks and playgrounds, making it a non-urban oasis. The community is self-sufficient, featuring its own security force as well as a newspaper, the Town & Village. The East River Park is an immediate neighbor, making Stuyvesant Town an even more attract, reasonably-priced area to live.
Related: