If you're looking for an area that combines a small-town feel with big-city accessibility, this New York City neighborhood offers both. Located just 15 minutes from Midtown Manhattan, Sunnyside, Queens, is a diverse and affordable neighborhood that residents love and housing-seekers shouldn't ignore. It's home to the historic Sunnyside Gardens, one of the country's first planned communities. Plus, it boasts a slew of restaurants and watering holes. With a rental median asking price of $2,050 and a sales median asking price of $388,000 as of November 2021, Sunnyside's housing costs fall well below city averages. Talk about budget-friendly! Still not convinced? StreetEasy dives into what makes Sunnyside, Queens, one of the top affordable places to live in NYC.
Sunnyside Rentals Under $2,500 on StreetEasy Article continues below
Sunnyside, Queens, Has a Chill New York Vibe
In Sunnyside, Queens, don't expect the brash anonymity of other places you might have lived. "It's not uncommon to bump into friends, acquaintances, or neighbors when out for a walk. That's what gives the area a friendly, small-town feel," says Rob MacKay, Director at the Queens Tourism Council and longtime Sunnyside resident. "I know the name of my tailor next door and other local shop owners. I know their kids — they know my kids."
The area is brimming with local amenities
Warburg Realty's Michael Arkin, who frequently works in the area and whose sister has lived in Sunnyside since 1975, says above all, "The area has a down-to-earth neighborly vibe." He cites its many restaurants, bars, tree-lined streets, and residential feel as main contributors. There's an especially dense area for neighborhood restaurants along Queens Boulevard and lively Skillman Avenue.
Sunnyside Homes Under $600K on StreetEasy Article continues below
How Far Is Sunnyside, Queens, From Manhattan?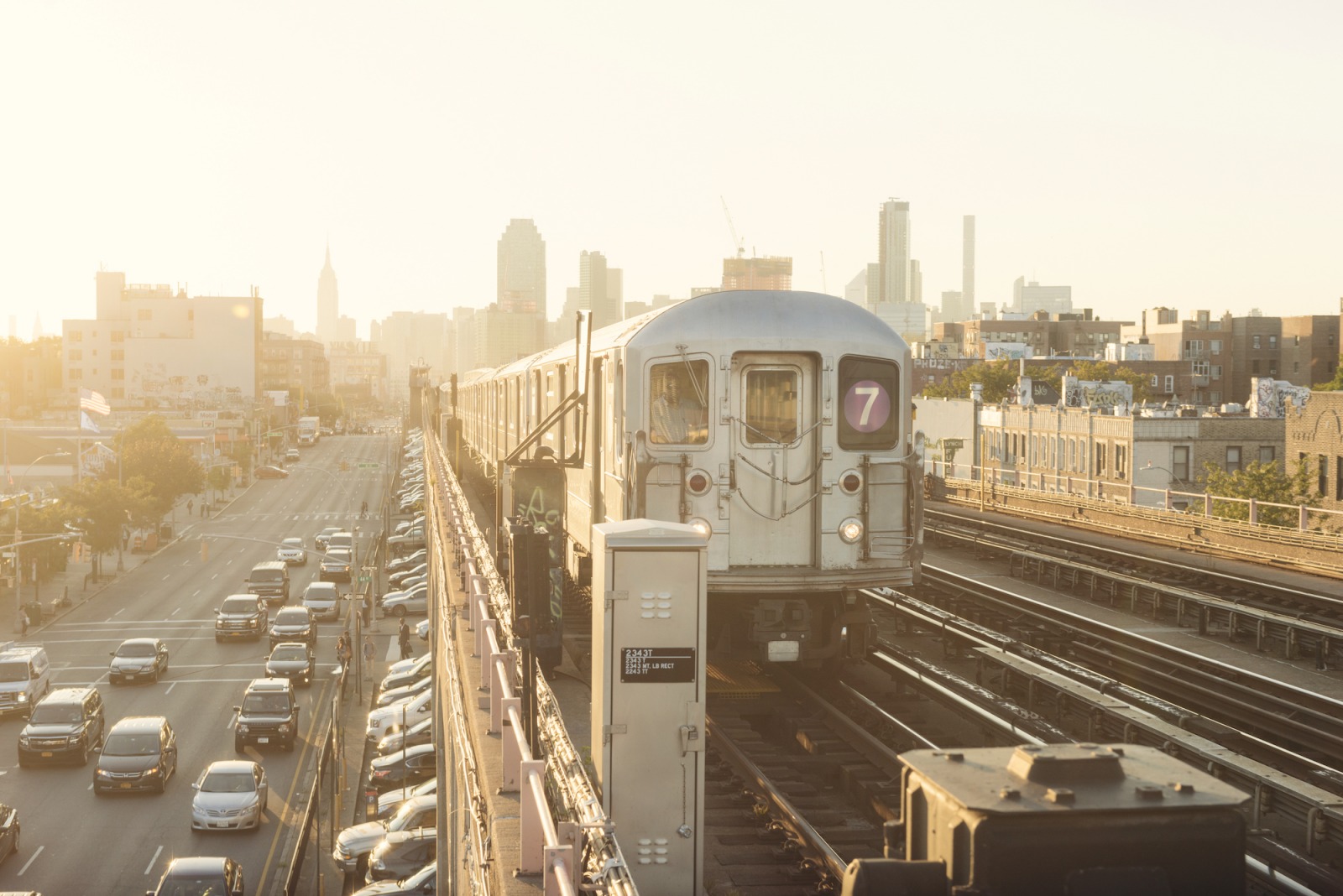 Sunnyside, Queens, is incredibly accessible, with a commute to Grand Central clocking in at 15 minutes. With four stations serving the neighborhood — and bus lines for those who want to avoid highly trafficked subway cars — residents love how easy it is to get around. The 7 train stops at Grand Central, Fifth Avenue, and Times Square. Arkin notes that all three stations are transfer hubs that connect to several other lines.
"You're close to Manhattan, so it's convenient," MacKay says. "But you can enjoy tree-lined streets and parks, stuff that suburban people enjoy. So you get the best of both worlds."
Queens Rentals Under $2,000 on StreetEasy Article continues below
What Is Sunnyside Gardens?
Sunnyside Gardens was built in the 1920s with the hope of creating a little utopia, MacKay explains. The English Garden City Movement inspired the pocket community. This idea promoted self-contained communities with shared green spaces (among other things). Picture apartment buildings surrounding a common courtyard.
These days, one of the U.S.'s first planned communities is still a peaceful sanctuary of low-rise buildings. "It's quite wonderful, and beautifully maintained," says Arkin. He explains that the utopic neighborhood holds status as both a national and local historic district, which protects some buildings from renovations and destruction.
Wait, there's a country club?
One interesting aspect of the neighborhood is the members-only Sunnyside Gardens Park, a lush space with a baseball field, tennis courts, basketball courts, picnic tables, and more.
The area's history doesn't end in Sunnyside Gardens. Here's one more fun fact: The Wendy's on Queens Boulevard was once the Sunnyside Garden Arena, a famous boxing arena where fighters such as Emile Griffith and Gerry Cooney duked it out. Visitors will find a plaque out front commemorating the site's heyday.
Queens Homes Under $650K on StreetEasy Article continues below
Where To Eat and Drink in Sunnyside, Queens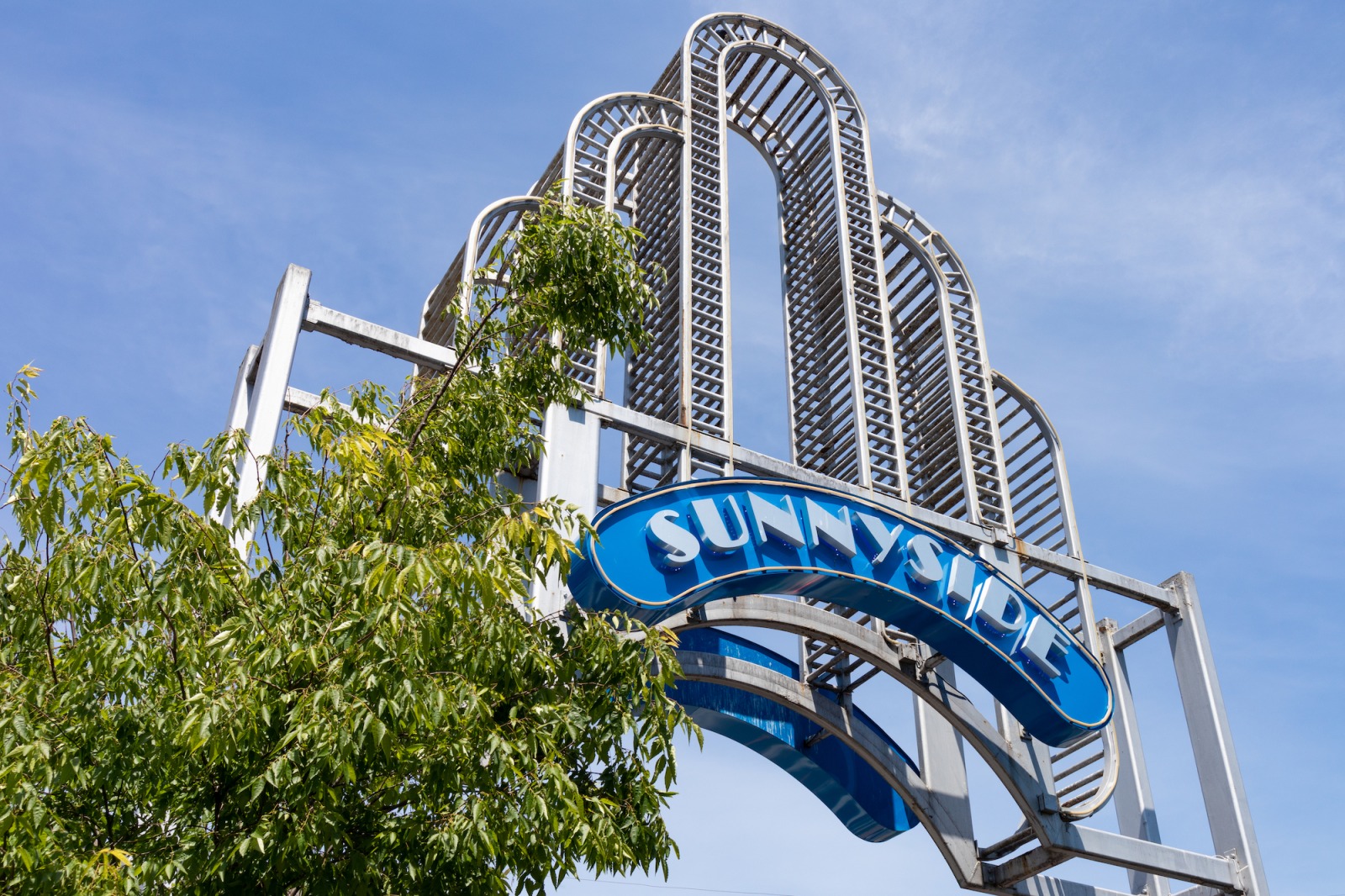 Beyond its history and picture-perfect streets, Sunnyside also has plenty of places to keep your stomach full and your drink topped. "I recommend the veggie salteñas at Bolivian Llama Party, which are like empanadas with a smoked vegetable stew inside," says Jonah Bader, who moved to the neighborhood last year. Also among his favorites is Bajeko Sekuwa, a spot for momos, Nepalese dumplings.
MacKay recommends a restaurant called Cardamom for authentic Indian cuisine and Mangal Kabob for Turkish eats.
Prefer burgers and beer? Try The Skillman on Skillman Avenue, one of the neighborhood's liveliest streets.
If you're interested in learning about other areas of the borough, check out seven more affordable Queens neighborhoods.