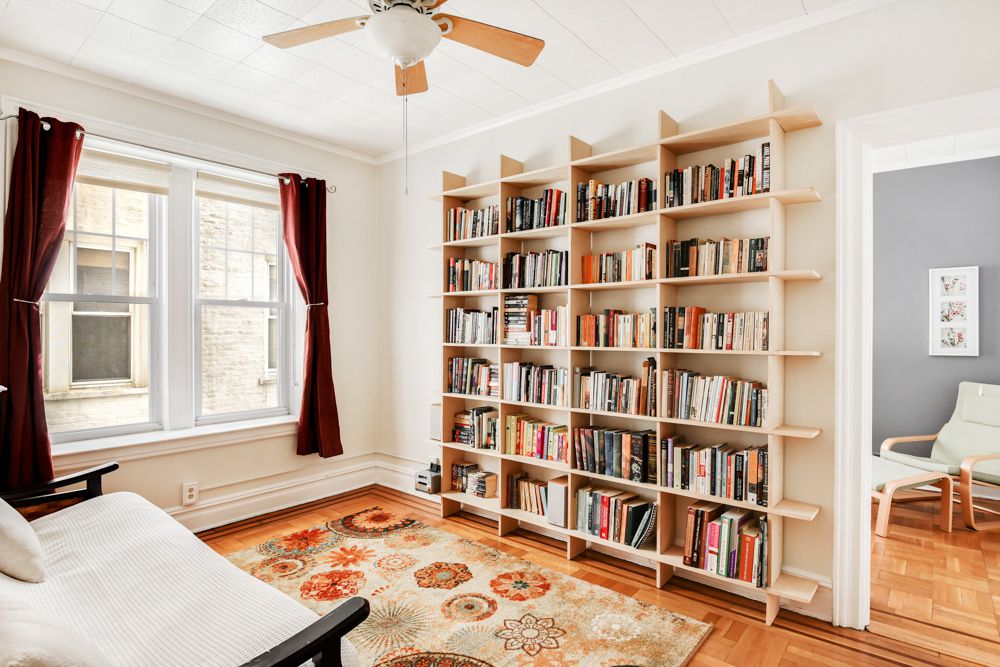 The story of the deal-hungry NYC home shopper is a lot like that famous Rolling Stones lyric: "You can't always get what you want/ But if you try sometime you might find/ You get what you need." This 1-bedroom co-op at 521-531 41st St. in Brooklyn's Sunset Park embodies that compromise. It's thoroughly pragmatic, simply designed and a totally good deal. It might be just what you need.
The Price: $379K
Sunset Park is one of the best budget-friendly neighborhoods in Brooklyn, with sale prices and rents well below the borough's going rates. The median price for a 1-bedroom in Brooklyn is $499,000; in Sunset Park, it's $402,000. The $379,000 asking price on this co-op falls well below that.
With 20 percent down (about $75,800), the monthly mortgage payment would clock in at around $1,981 per month. Add some truly low fees — $481 for taxes and maintenance combined — and the total monthly cost would come to about $2,462. Granted, this is substantially higher than the $1,722 median asking rent for a 1-bedroom in Sunset Park. But by NYC standards, it's still very reasonable, especially considering you'd own the place.
Why You'll Love It …
This apartment is not fancy, but it has all that's really important.The spacious layout provides a light and airy living room with 9-foot ceilings, large windows, and tasteful parquet floors.  The kitchen is simple, but offers welcome additions like a window and a breakfast bar. The bedroom is also simple, but has nice light, good closet space, and, most importantly, enough room for a queen-size bed. The windowed bathroom has been recently updated, too.
So, no, you won't be getting floor heating or marble countertops or any luxury amenities here. But are those really what you need?
As for the building's location, you couldn't ask for anything more quintessentially Sunset Park. It's directly across from the eponymous neighborhood park, which offers an Olympic-size swimming pool, a full gym, and a vibrant scene come summertime. Plus, the sunsets are killer.
… And Why You Might Not
The appeal of this place is that it's affordable and practical. If you are one for frills, you won't be overly impressed. The apartment doesn't have a dishwasher or central air-conditioning. And of course, Sunset Park, while undoubtedly charming, is not one of Brooklyn's chicest neighborhoods. But as we said, this place is not about all the things you might want. It's about what you need. And by that standard, it's a very good deal.
See the listing on StreetEasy: 521-531 41st St. #A6, Brooklyn, represented by Carolina Chia of Compass.
—
Hey, why not like StreetEasy on Facebook and follow @streeteasy on Instagram?