The rowhouses on Sylvan Terrace were built at the start of New York City's historic housing boom in the 1880s. This charming spot in Washington Heights is just one block long and resembles a movie set from a period drama thanks to its cobblestone street and houses with wood clapboard siding. Now one of these highly coveted homes is up for sale. Here's what to know.
17 Sylvan Terrace on the Market
First, let's talk about the terrace. The little historical block has 20 homes lining each side of the cobblestone street. When one of these abodes comes up for sale, it's a big deal! Several days ago, a 4-bedroom, 2 bathroom home at 17 Sylvan Terrace was listed for $1,500,000. The seller's agent is Erin Jean Whitney of Bohemia Realty Group.
Number 17 is a legal two-family home boasting 1,500 square feet of highly livable space. You can keep every square inch to yourself or generate a nice rental income. The home's three floors pack plenty of goodness, including original architectural details (hello decorative fireplace!), warm wood floors, spectacular beamed ceilings, and a skylight.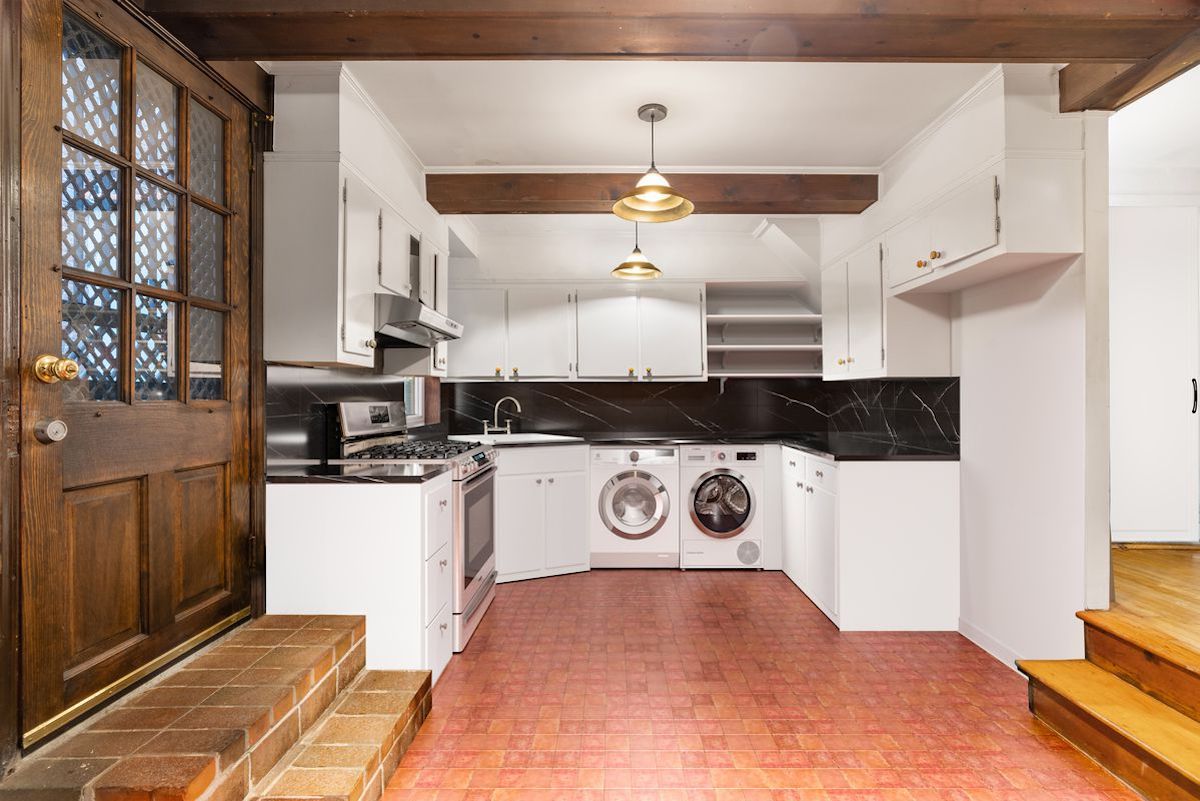 Of course, the home also includes the pandemic must-haves: an in-unit laundry, a home office, plus a private backyard patio perfect for al fresco dining and entertaining — fire up the barbecue grill!
Another Sylvan Terrace property has come up for sale in recent years. The house at 19 Sylvan Terrace was listed for $1,697,000 back in 2016 and ultimately sold for $1,575,000. The corner unit is also 1,500 square feet and includes a backyard garden and a studio apartment for extra income. Best of all, 19 Sylvan Terrace is adjacent to the open space connected to "Manhattan's oldest house," the circa-1765 Morris-Jumel Mansion. It's from this mansion and its land that Sylvan Terrace arose. The mansion grounds were subdivided in 1882, carving out space for the 20 rowhouses.