The Bedford at 3160 Webster Avenue in the Norwood section of the Bronx is ready for applicants for its affordable housing lottery.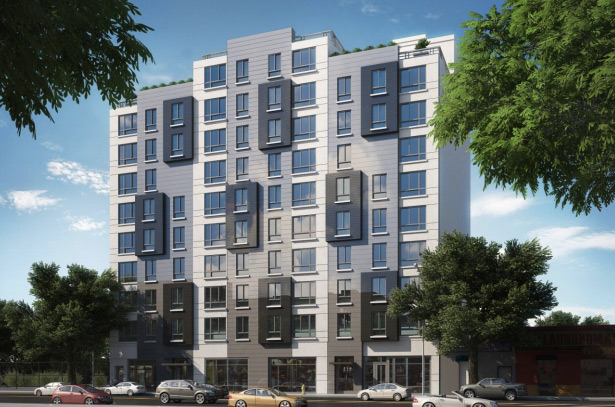 The new art deco-style building from the Azimuth Development Group will offer 50 units to people whose incomes are at 50, 60 and 80 percent of the area median income. That's a range that starts at $26,530 for a single person in a studio unit, all the way up to $84,080 for a household of 6 persons for a 3-bedroom unit.
> Read how this woman won a housing lottery
The exact income categories can be found in the following notice from NYC Housing Connect, which is conducting the lottery, which runs through May 5.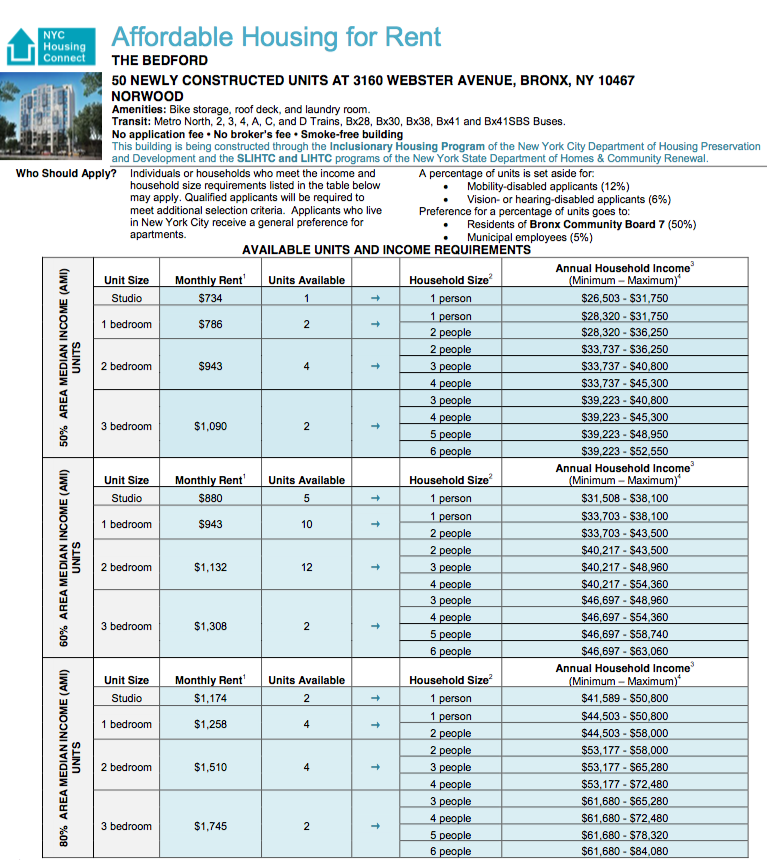 Monthly rents will run $734 for a studio apartment to $1,734 for a 3-bedroom unit.
The $22 million, mixed-use project will contain commercial and community space, along with amenities like a bike storage room, roof deck and laundry room. The development is bringing new housing and retail opportunities to the Webster Avenue corridor.
To apply online, please go to nyc.gov/housingconnect. To request an application by mail, send a self-addressed envelope to: The Bedford, 87-14 116th Street, Richmond Hill, NY 11418. Only send one application per development.
Related: