From the Feast of San Gennaro and the general chaos and traffic closures it entails, to the Jewish High Holidays, Fashion Week and Marathon Sunday, fall in New York City is full of traditions, with some more beloved than others.
Chief among the season's most anticipated events is Open House New York Weekend (OHNY), the annual festival celebrating our city's wealth of incredible architecture, landmarks and infrastructure. For one weekend each year, Open House New York provides the general public with free access to tons of normally off-limits sites across the city. The sites vary from private homes and cultural institutions to construction sites and infrastructure projects and everything in between.
This year, OHNY is scheduled for Saturday, Oct. 15 and Sunday, Oct. 16 and the list of sites is as impressive and diverse as ever. There are over a hundred places to visit, so you're unlikely to get to all of them – unless you are very dedicated and can travel at light speed. Here's a link to the full list of sites.
For all those who lack superhuman powers, we've got you covered. Here are StreetEasy's top picks for the weekend.
Newtown Creek Wildflower Roof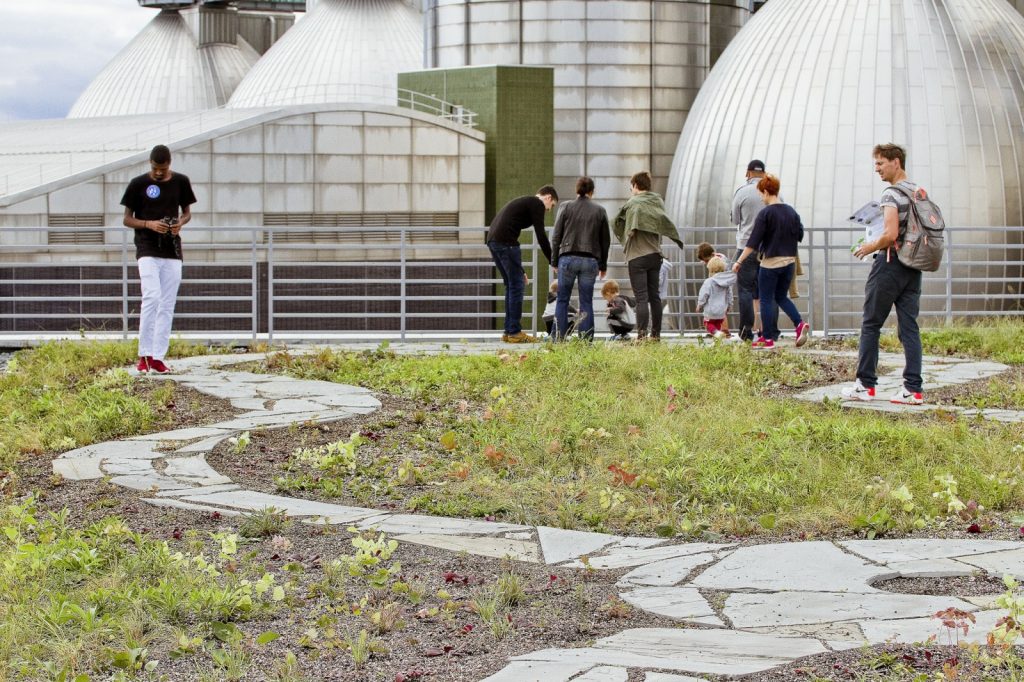 Head to the northernmost reaches of Greenpoint to tour the city's latest rooftop ecosystem. Spanning 10,000-square feet of roof space atop Broadway Stages, this brand new wildflower-filled meadow provides a sanctuary for all kinds of flora and fauna. Birds, bugs and plants of all kinds coexist in this respite from the congestion of the surrounding industrial zone. The coolest part? The gritty and glorious juxtaposition of all this nature against the backdrop of Newtown Creek.
Cathedral Church of St. John the Divine Vertical Tours
Morningside Heights, Manhattan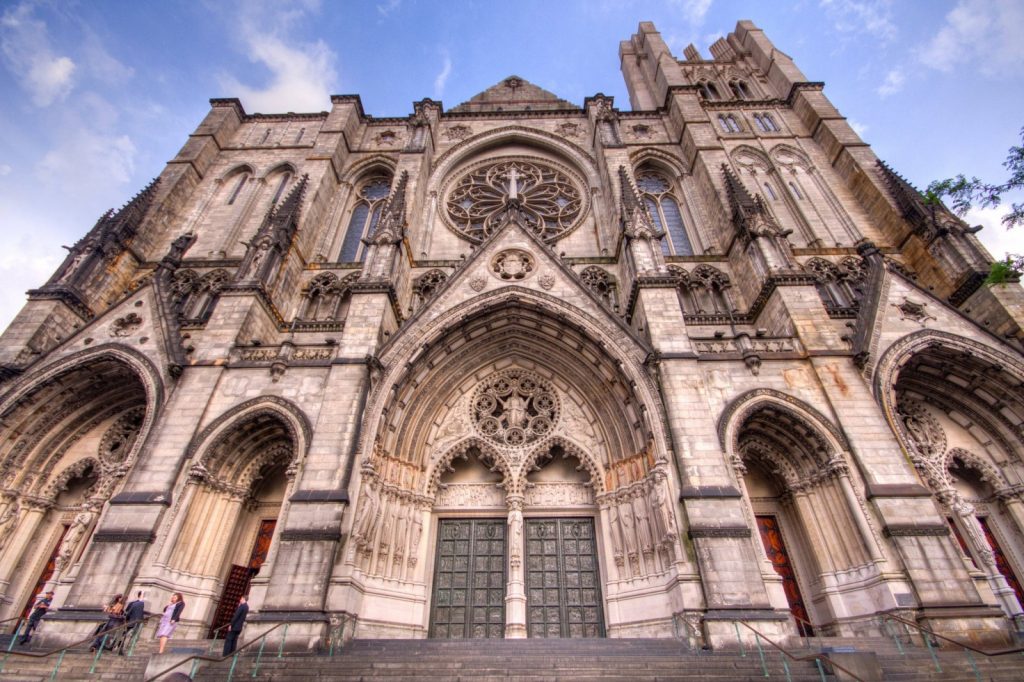 The history and design of the Cathedral Church of St. John the Divine is rich with secrets and lore. The church still remains unfinished but holds many NYC gems like a gold tryptic designed by Keith Haring, the largest stained glass rose window in the United States and parapets representing modern day saints including Albert Einstein and Gandhi. Although it's open to the public all year round, on Open House New York Weekend, you can climb more 124 feet up to the rooftop of the church for sweeping views of the city and a rare look at its design details.
Gould Memorial Library
University Heights, Bronx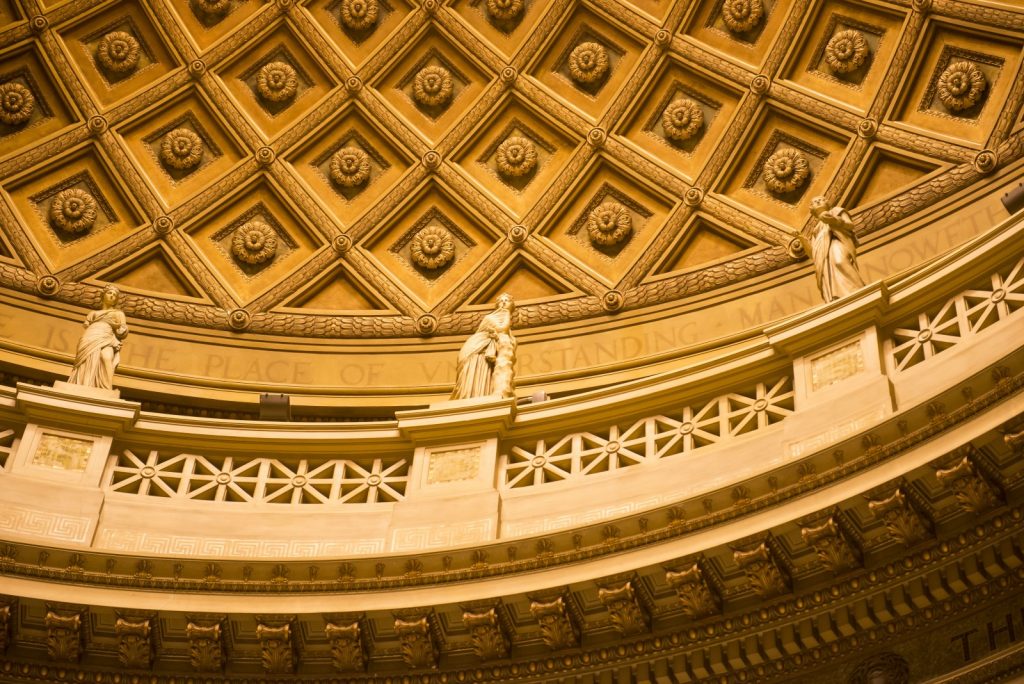 Originally built as part of NYU's uptown campus, the opulent Gould Memorial Library became part of the Bronx Community College after catching fire in 1969. Inspired by the Pantheon in Rome, the library features a circular reading room enclosed by a coffered dome. Its rotunda is lined with Corinthian columns made of marble, while statues of Greek muses line its balcony.
Westbeth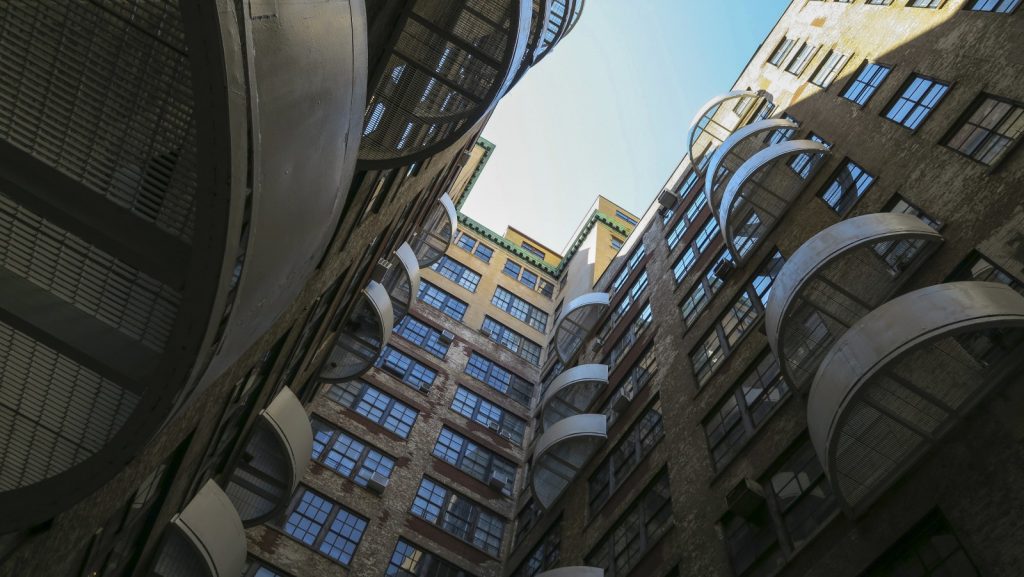 Remember when the West Village was an artist's bohemia? Nope? Join the club. The days of Downtown Manhattan being a place for starving artists and cheap studio space are long gone – the stuff of history! Westbeth, however, is one of the few remaining vestiges of this time. Originally the Bell Telephone Laboratories, Westbeth was converted to artist studios in 1970 and remains today as the largest artist community in the country. You can visit over OHNY Weekend and see working artists' studios, gallery exhibitions, and a stunning rooftop view of the Statue of Liberty.
The Hindu Temple Society of North America
Flushing, Queens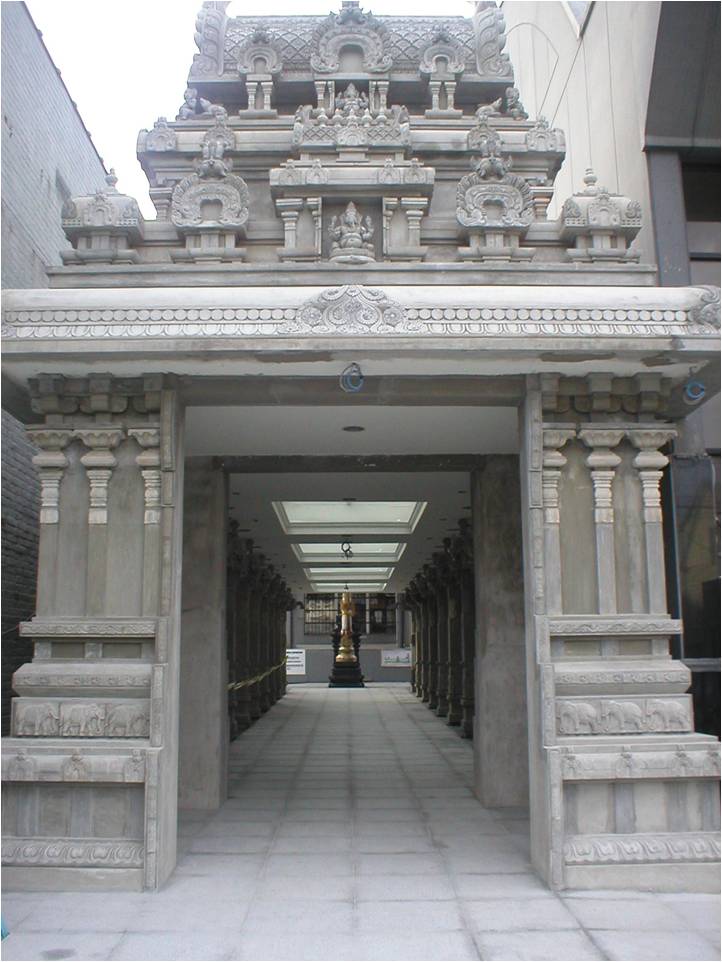 Come explore the very first authentic Hindu temple built in North America. The most prominent of New York City Hindu temples, its architecture and rituals follow the South Indian tradition. Its awe-inspiring main prayer hall features a 50-foot tall tower, nine black granite shrines, single stone holy idols and intricately carved doors and silver chariots. Top off your tour with some authentic South Indian fare at the temple's own vegetarian restaurant.
Lift/Next Level Floats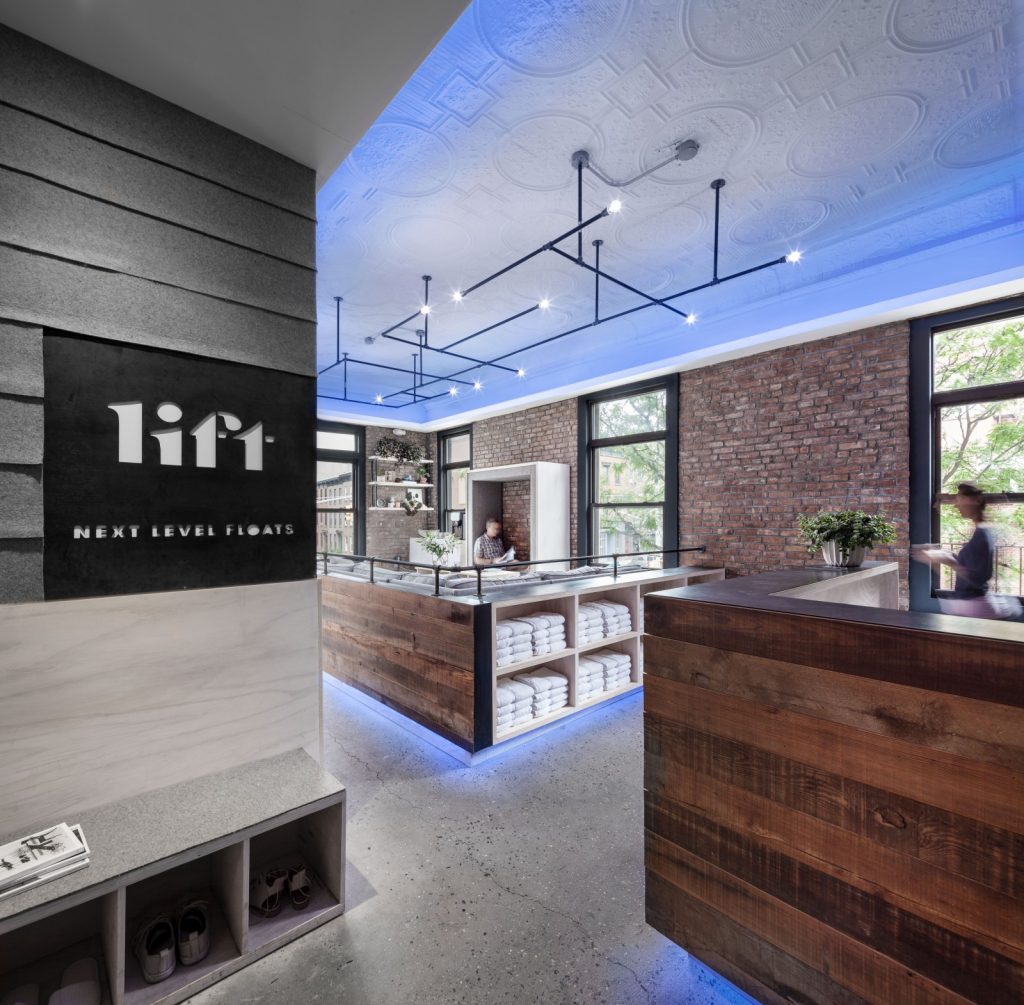 Who knew there was a sensory deprivation chamber nestled among the fancy food shops and toy stores along Court Street? If this is news to you, you're not alone. If you're intrigued, and you know you are, be sure to check out the city's largest – and apparently the East Coast's largest – sensory deprivation chamber. The architects of the self-described "flotation therapy center" will be on hand to detail their design and the technical challenges presented by this unusual form of therapy.
Eldridge Street Synagogue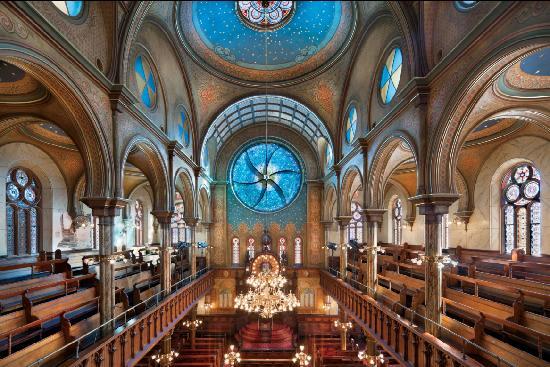 The Lower East Side might be the land of the all-hours bars and late-night falafel now, but the neighborhood's history is one of the city's most interesting and diverse. Traces of the immigrant communities that found home on the LES still can be found. Some, however, are more evident than others. The Eldridge Street Synagogue falls into the less evident camp and is one of the LES's best hidden gems. On OHNY Weekend, be sure to visit the synagogue to explore its awesome sanctuary complete with neo-Moorish design, luminous stained-glass and a new installation by artist Kiki Smith. (See two-minute video of Eldridge Street Synagogue).
GBX-Gowanus Bay Terminal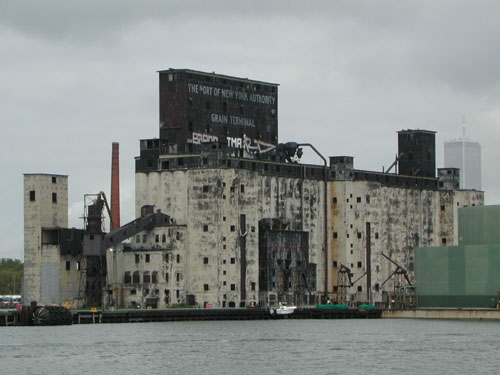 With its rusted-out warehouses, cobblestone streets and handful of galleries, Red Hook has come to epitomize the Brooklyn aesthetic of aging industrial infrastructure meets quirky creativity. No building personifies that ethos better than the Gowanus Bay Terminal, that looming grain elevator on the southern-most edge of the neighborhood. If you've always been intrigued by the ominous structure, now's your chance to get a tour and learn about how heavy industry and shipping are making a comeback in the area.
The Frick Reference Library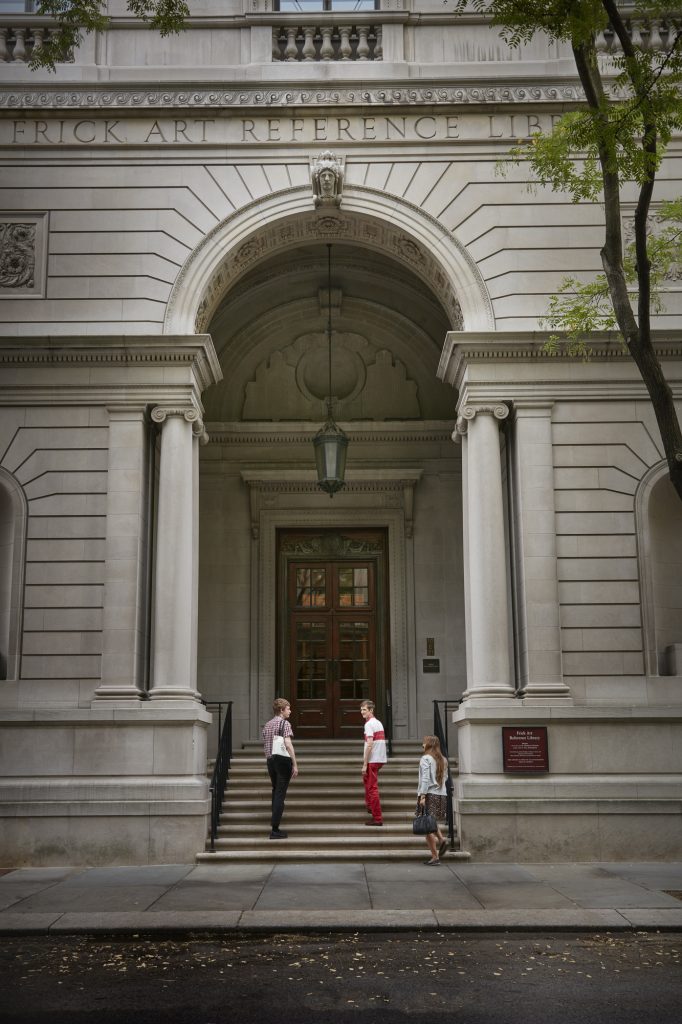 With its unflappable sense of calm, its perfectly persevered grounds and galleries and consistently excellent standing collection and exhibits, the Frick is one of the city's finest treasures. If the museum itself is a prized treasure, then the Frick Reference Library is its secret gem. While the reference library is open to the public all year round, registration is required for entry. Over OHNY Weekend, however, the doors are completely open and the general public is invited in to explore the stacks and the library's impressive Italianate reading room.
New York State Pavilion
Flushing, Queens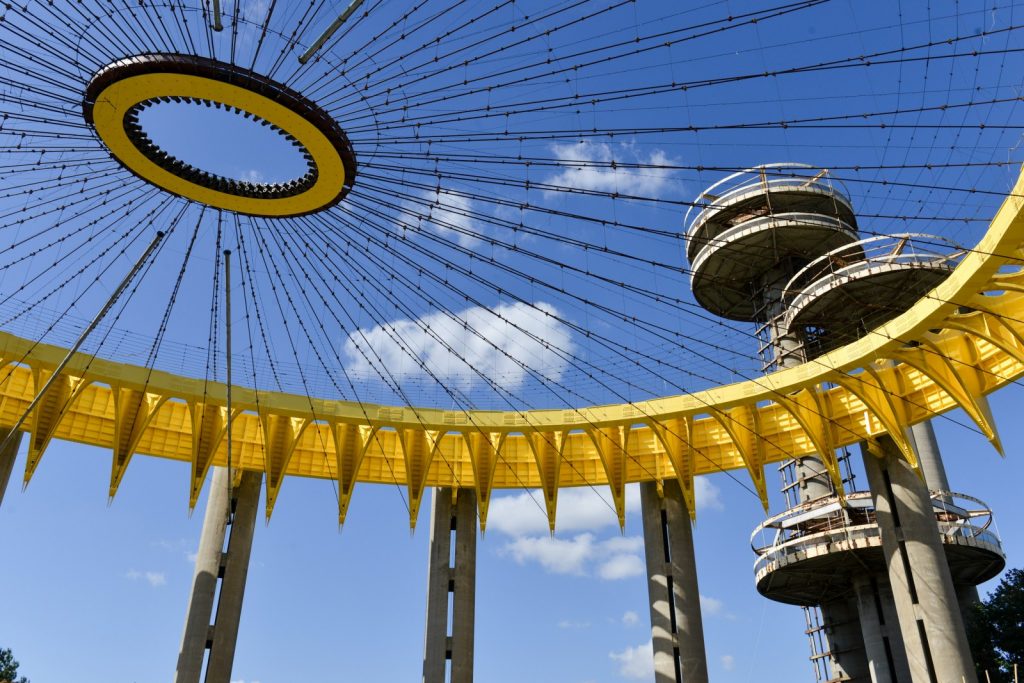 Constructed in 1964 for the World's Fair, the New York State Pavilion has become a defining feature of the Queens skyline, encompassing a theater, three observation towers and an open-air elliptical ring. Over OHNY Weekend, the New York State Pavilion Painting Project will be on hand to talk about the site's history and its impact during a time of great cultural and technological transformation. (See two-minute video of NYS Pavilion).
Pier 17 Hard Hat Tour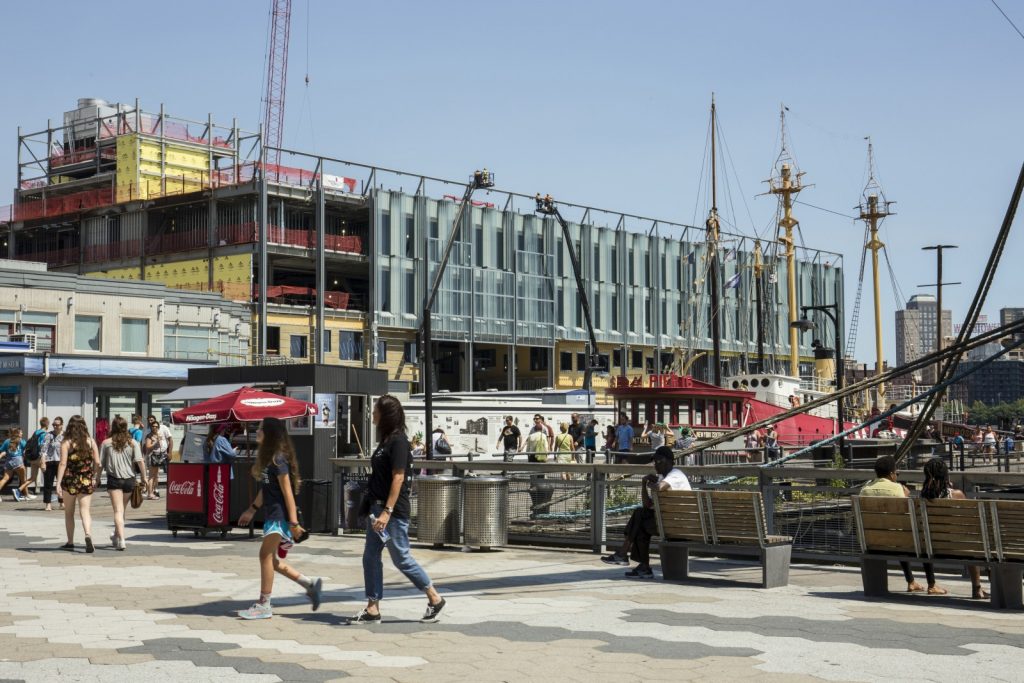 It's seems like any project the design firm SHoP Architects takes on turns to gold. From the redevelopment of the Domino Sugar Factory to the Barclay's Center mega-project and the new American Copper Building, SHoP is all over the city's map, getting people pretty jazzed up with their innovative and effective designs. They're currently undertaking the redevelopment of Pier 17 in the Seaport so here's your chance to get a guided tour of the construction site led by SHoP's own architects.
Woodlawn Cemetery
Woodlawn Heights, Bronx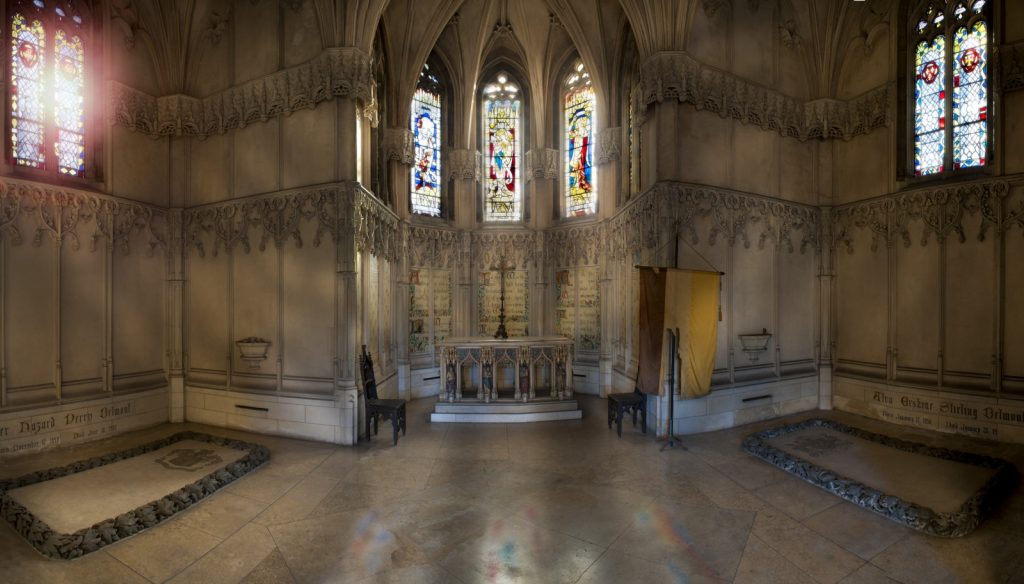 If you love Greenwood Cemetery and all its sprawling acreage and romantic statuary, you must visit Woodlawn Cemetery. Sure, it's pretty far north (nearly Westchester County!) but it's right up there with Greenwood Cemetery as one of the city's most majestic, mysterious and peaceful spots. On OHNY Weekend, you can explore its over 400 acres and take tours of some of some of its finest and most resplendent mausoleums. Also worth noting – Woodlawn Cemetery is the burial site of many noted people including Elizabeth Cady Stanton, Duke Ellington and Herman Melville.
Ghosts of Penn Station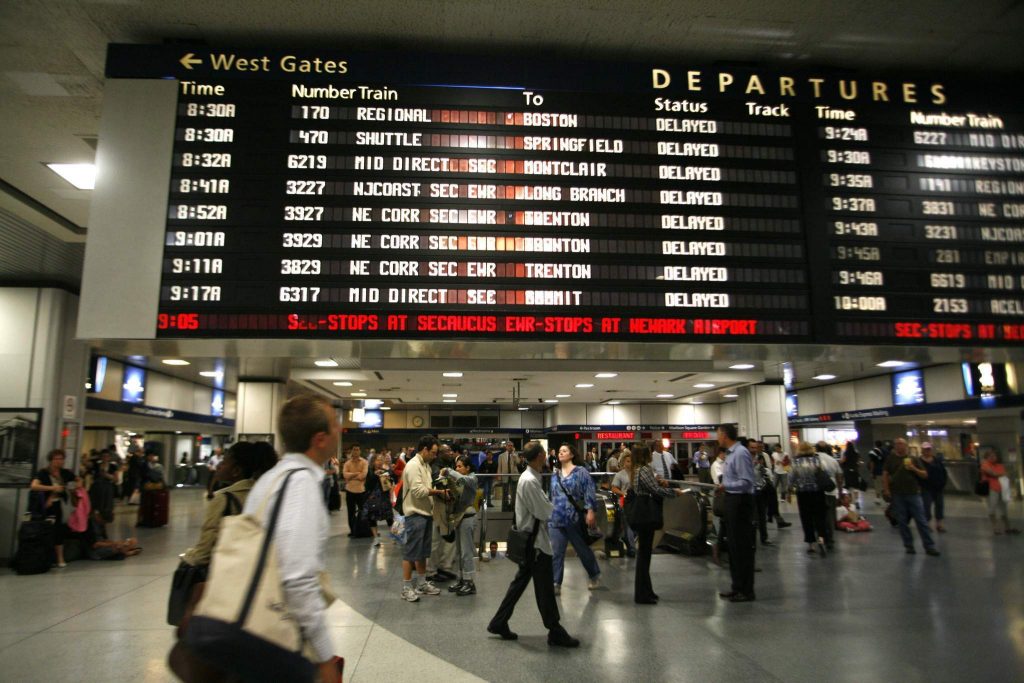 Every day, thousands of agitated commuters pack themselves together inside of Penn Station. They wait impatiently for their track number to be released before mowing down everyone in their path to get to the platform in time for their train's departure. Anyone who's ever commuted out of Penn Station has lamented its lack of order. This walking tour will give you a unique perspective of the station's seemingly archaic system.
Edward Hopper Studio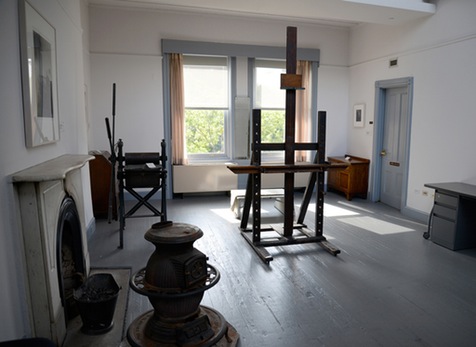 If the lonely diner scene immortalized in Edward Hopper's "Nighthawks" reminds you all too well of your own sad, late-night cups of coffee in NYC, you're onto something. The inspiration for this painting is said to have come from Hopper's Greenwich Village stomping grounds. The artist lived and worked in the Village from 1913-1967. Here's your chance to visit Hopper's studio on Washington Square North.
The New York Wheel
St. George, Staten Island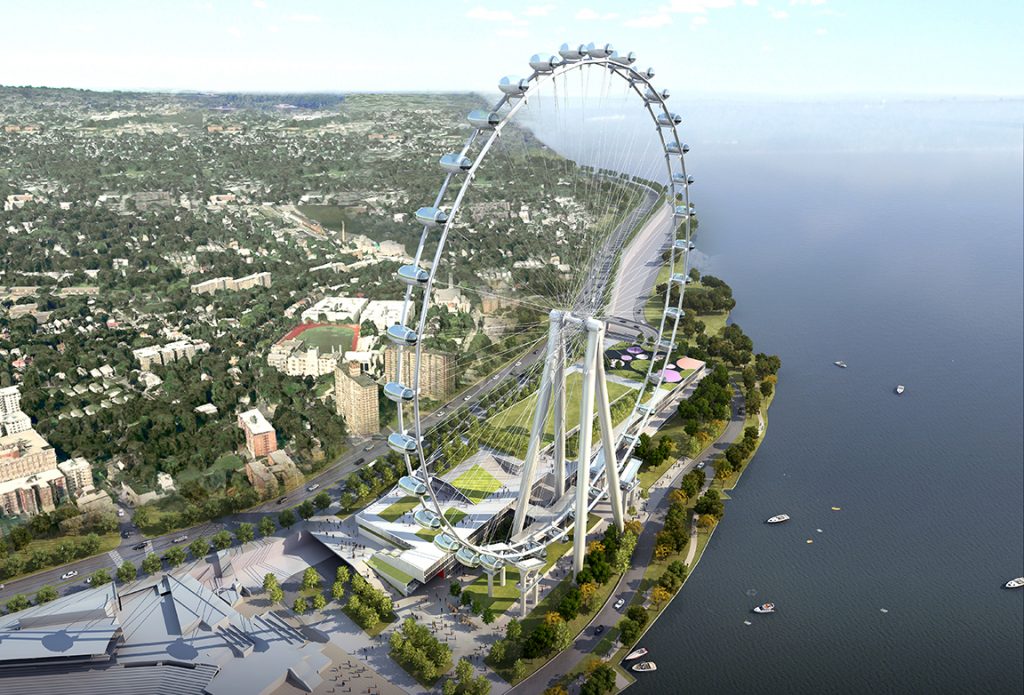 Get an inside look at New York's next biggest landmark attraction. Targeting an open date of early 2018, the New York Wheel will stand 630 feet tall, showcasing unsurpassed views of the New York City skyline from its unique vantage point on Staten Island. On OHNY Weekend, you can learn about this milestone design and engineering project sure to reshape Staten Island as we know it.
Alexander Hamilton U.S. Custom House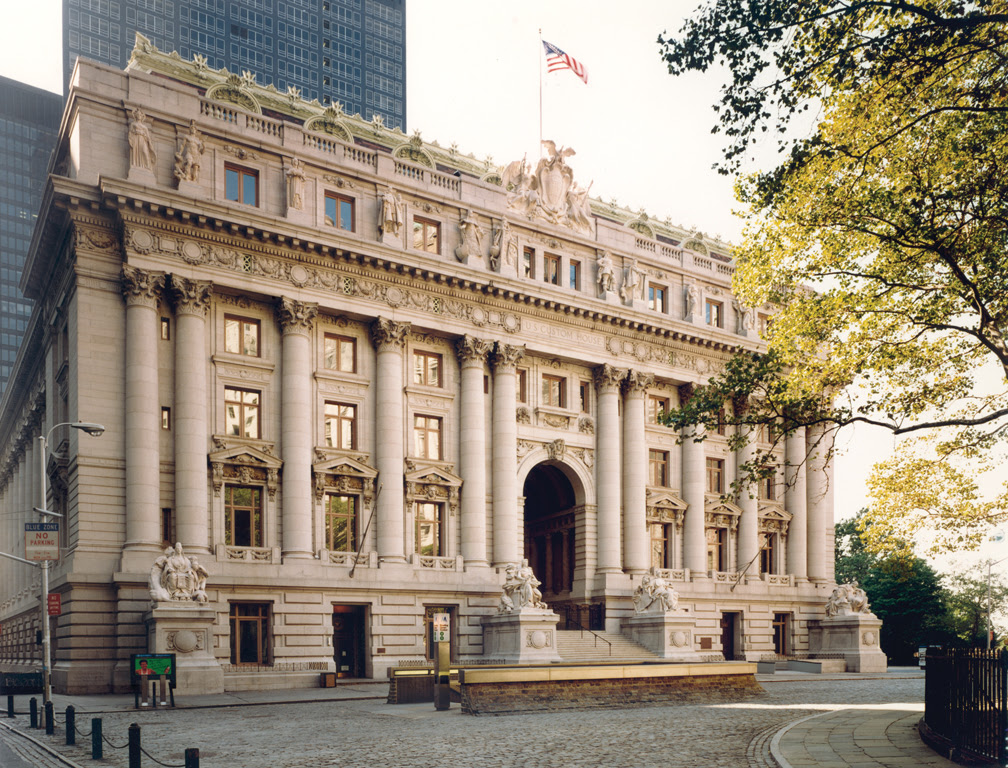 With all the corporate suits and business activity going on in the Financial District, it's easy to forget this part of the city is rich with history. The Alexander Hamilton U.S. Custom House, however, is hard to miss. Its imposing facade dominates an interior block across from Bowling Green and is testament to how vital a port the city was in the nation's early history. On OHNY Weekend, you can access the rarely opened Tiffany-designed Collector's Office.
Related: