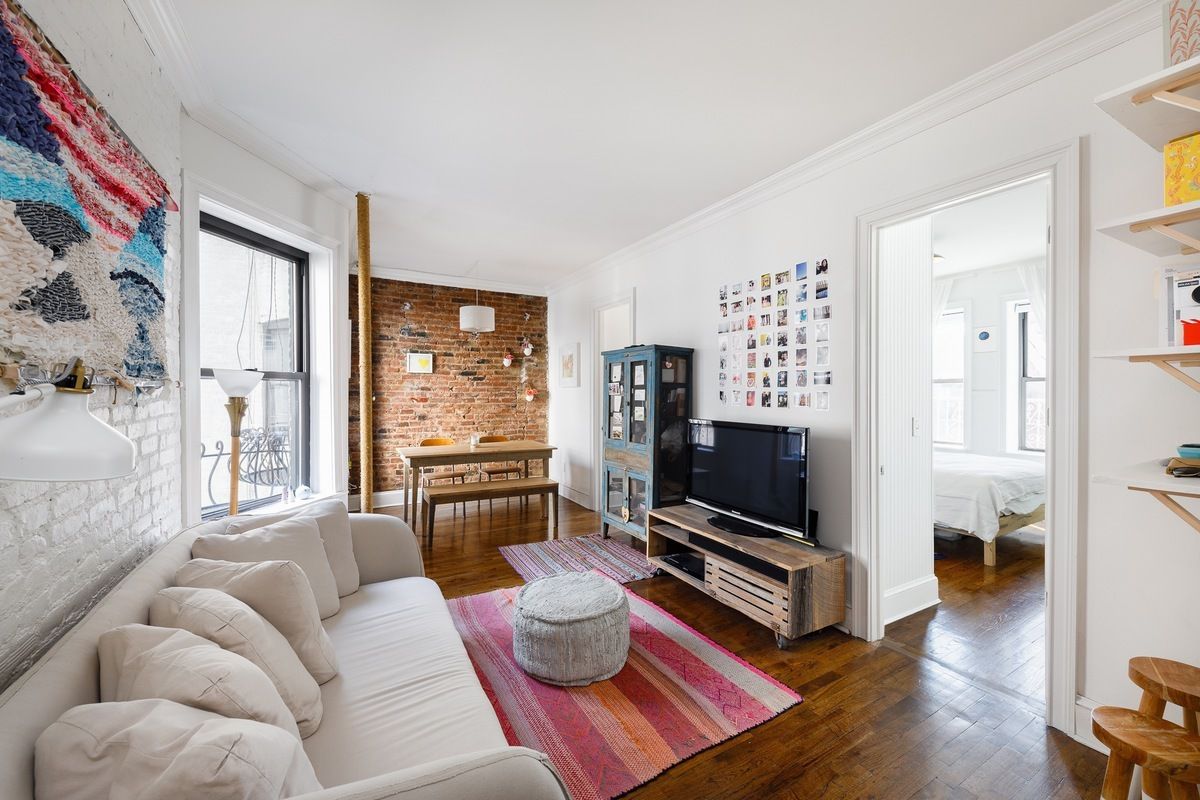 This $795K two-bedroom co-op at 315 East 12th Street in the East Village is pretty darn cute. The apartment is nothing opulent but leaves nothing lacking in terms of ambiance and character. The most recent owners have taken good care of the place, playing up the apartment's classic prewar bones with natural wood finishes and updating the kitchen and bath with classy staples like European appliances, marble, and stainless steel. The effect is clean, simple and authentic – perfect for someone looking for a turn-key, effortlessly elegant Downtown spot.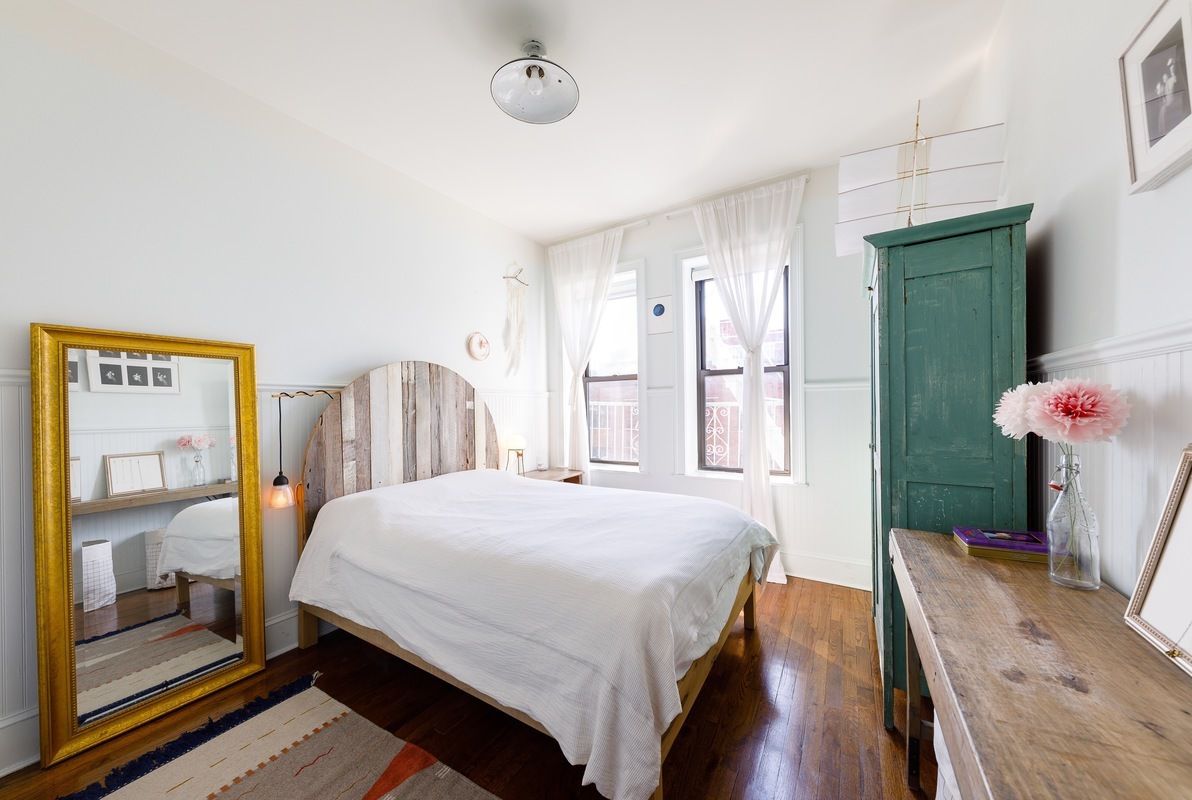 East Village apartments, especially those located in prewar buildings, are typically dark and cramped, facing back alleys and sunless interior shafts. Not this place. Here you get plenty of sun and space. The combination of natural and whitewashed exposed brick enhances the apartment's large windows and southern exposures, giving an overall airiness to the place. There are windows throughout the apartment – even in the kitchen and bathroom!
For a two-bedroom in Downtown Manhattan, the price can't be beat. Ok sure, the second bedroom is smaller, but it is still a legit bedroom with a closet and window. So it's the location then that must be the catch, right? Not really, folks. It's not one of those far flung spots between Avenue D and who knows what. It's right off of First Avenue just two blocks south of the L. For an East Village address, the proximity to public transportation is about as good as you can ask for.  Is it around for the corner from a major transportation hub? No, but let's face it, it's the East Village.
Critics will point out the that the kitchen is small and there is no dishwasher, but again this is to be expected of a unit in a classic East Village co-op building. There is, however, a washer-dryer in-unit, a welcome alternative to the laundry room in the basement four floors down. The building doesn't offer much by way of amenities (no elevators!), but the co-op policies are flexible, which are probably a more valuable perk in the long run. Subletting, gifting and parents purchasing properties for kids are all allowed, which makes the place appealing to a wide range of potential buyers. Oh yeah, and pets are allowed too! The place is super close to Tompkins Square Park so dog owners now have no excuse for not participating in the annual Halloween Dog Parade.
Sound like a  potential spot for you? Check out the first open house this Sunday, March 5 at noon.
Related: