Booming Long Island City has a new affordable housing lottery opened to qualified applicants. The brand-new Watermark LIC at 27-19 44th Drive is offering 34 units for households ranging from 1 to 4 persons.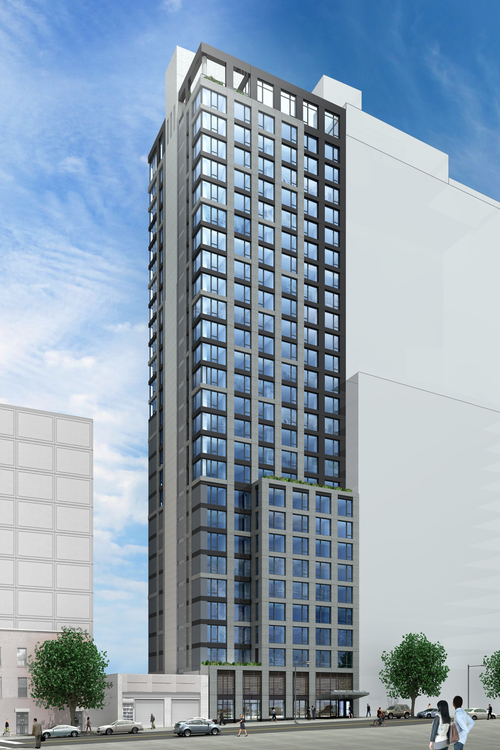 The 27-story building from Twining Properties features retail space at the bottom of the building and apartments "geared to appeal to Gen Y professionals," according to Twining Properties. New residents are expected to be moving in this coming July. There are a total of 168 apartments in this new building, most of them studios with some 1- and 2-bedroom units, too.
Designed by Handel Architects, Watermark LIC has tailored micro apartments in a building with many amenities, including a roof-top terrace, sky lounge, work lounge with private meeting space, a garden, barbecue grills, laundry room café and fitness center.
Single persons trying to qualify for a studio must have an annual salary of $33,018 to $40,080; 1-bedroom units are available to singles or 2-person households making between $35,319 and $45,850 while 2-bedroom units are available for 2-to-4-person households making between $42,309 and $57,240.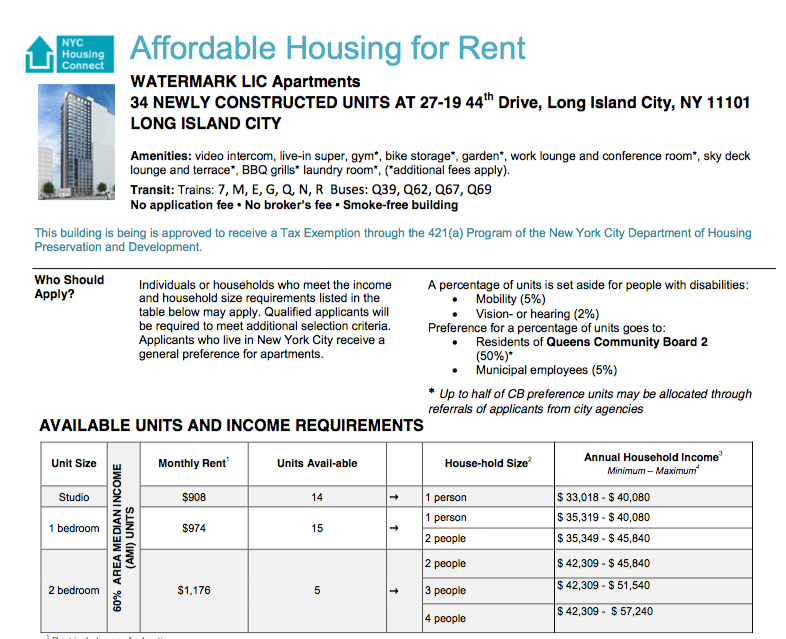 To apply online, please go to nyc.gov/housingconnect. To request an application by mail, send a self- addressed envelope to: Affordable Housing, Dept. 29, 1357 Broadway, Box 309, New York, NY 10018. The lottery is open through June 14, 2017.
With a slew of new development taking place in Long Island City, the Watermark boasts easy access to the No. 7 subway, as well as nearby shopping and dining on Vernon and Jackson avenues.
> See how the NYC affordable housing lottery works

Related: