How to Sell Your NYC Home
From challenging co-op boards to complicated financial transactions, selling a dwelling in New York City can be a head-spinning experience. But we have your back. StreetEasy's guide on how to sell your NYC home will help you navigate the process from start to finish. In this guide, you'll find information about whether you need an agent to sell, what fees and costs go into selling, how to prepare your home to be listed, how to choose the best offer on your home, and much more. We hope you'll find this Sell Your NYC Home guide helpful, no matter which stage of the selling journey you find yourself.
When you're ready to sell your home, StreetEasy has all the tools you need.
See the full series
Understanding what a property is worth is perhaps the most important question in real estate — not just in NYC, but everywhere. How do you figure out how to price your home to sell, or how much to bid on that dream apartment? First, you and your real estate agent first need to find similar properties that can help you assess the unit's value. These similar properties are called real estate comps, and finding them can be a nuanced, challenging process. Differing details, like square footage, renovations, and views, can considerably impact pricing. Here's what you need to know about real estate comps in New York City, and beyond.
Brooklyn Homes Under $800K on StreetEasy Article continues below
What Are Comps in Real Estate?
In real estate, a comp, short for comparative, is an already-sold property that's similar to the unit you're selling. (Or purchasing, depending on which side of the transaction you're sitting on.) "The most relevant thing is that it's sold and closed since there are overpriced listings on the market at any given time," says broker Michael J. Franco of Compass.
And what exactly should you look for in a comp property? Ideally, something that's close by, similar in structure, and has closed within the past six months to a year. If you find units that check all those boxes, their sale prices will give you a clear indicator of your own target price point.
Comps also play a vital part in a Comparative Market Analysis (CMA) report. Real estate agents put these together to help clients, usually sellers, estimate their property's value.
How Do I Find Real Estate Comps in NYC?
As a starting point, peruse StreetEasy to find the sale prices of units in your neighborhood. This will give you an initial understanding of what's out there. But for a collection of the most accurate, relevant comps, it's best to work with a real estate professional. Pros know the market and can provide insight into pricing trends.
"What kind of premium do you give something with a view versus no view, or an inferior view?" says Franco. "What kind of premium do you give a penthouse? Those are things that definitely come with experience."
So, while you might be able to find similar properties on your own, having the context for what those comps mean takes a nuanced understanding of real estate trends.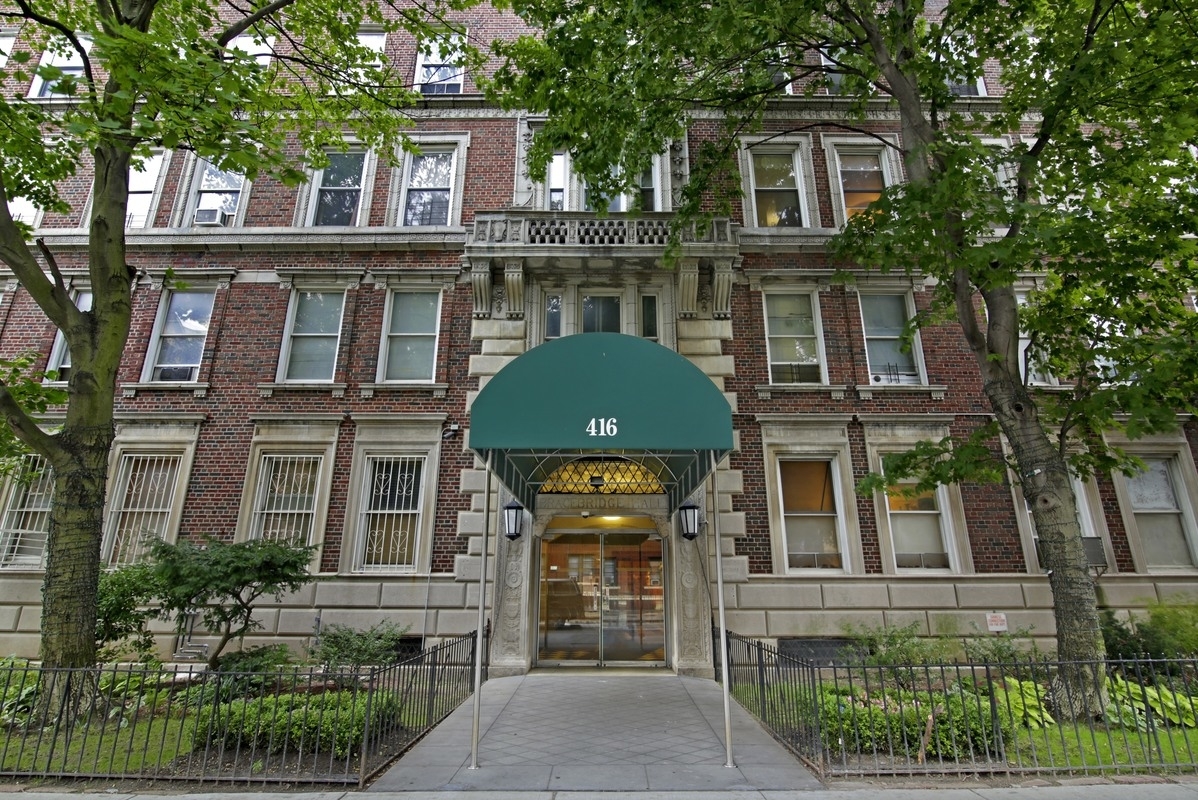 What Are the Factors for a Real Estate Comp?
How exactly do you target properties that are relevant? The key to finding real estate comps is sourcing properties that are as similar to yours as possible. Details matter, from location to size to layout and everything in between. Here are a few important factors to consider:
Neighborhood
Different NYC areas can have drastically different price ranges. So real estate comps should be units that are within the same neighborhood as the comparison property. Ideally, it's best to hone in on a specific sub-neighborhood to really get as close of a comparison point as you can. Think Yorkville specifically, rather than the Upper East Side at large.
Building Type
Another key consideration for finding comps is building type. Are you looking at a co-op? A condo? A townhouse? Ideally, you'll find a property that matches. It makes sense: A prewar co-op walkup and a sleek, newly constructed high-rise condo with a doorman are two entirely different options. These likely shouldn't be compared, even if they're right next door to each other.
Of course, the most accurate comp would be another apartment within the exact same building. For a truly ideal match, look at the same line if possible. Every unit in the same line will likely offer similar layouts and features.
Size and Layout
Square footage and floor plans are vital for finding real estate comps. And again, the closest match you can find to your subject property, the better. If you're selling a 2-bedroom co-op in Hudson Heights, for example, look for other Hudson Heights 2-bedroom co-op sales that have similar layouts. Adding or subtracting a bedroom — or a few hundred square feet — can have huge pricing implications.
Finishes and Renovations
A property's interior finishes will also be important when seeking out appropriate comps, and it's essential to compare like with like. Flooring, cabinets, appliances, and fixtures will all be of consideration. Does the apartment have an in-unit washer and dryer, or is there a laundry room in the building? Those are also factors.
What if you find a property that has a distinctly different level of renovation than your property, but is otherwise a great comp? In a case like that, your agent will need to make pricing adjustments to account for these differences. The need for a gut renovation, for example, can knock off a huge chunk of a unit's potential asking price — and vice versa. So it's imperative to be aware of these factors.
Property Charges, Maintenance, and Taxes
The monthly cost of upkeep, including common charges, maintenance fees, and property taxes, is the last factor to consider when finding a good comp. Property valuations often fluctuate based on the "monthlies" that an owner must pay.
Typically, low monthlies positively impact a property valuation, while high monthlies do the opposite. Similarly, a property with a tax abatement will likely cost more than a property with high taxes. These monthly costs will be paramount in understanding which comps are worthy of considering.
Manhattan Homes Under $800K on StreetEasy Article continues below
How Do You Make Adjustments for Real Estate Comps?
Once your agent puts together a list of similar properties, they'll think about how these compare with the property at hand. Does one unit have a stellar view, for example? Does another have a glorious terrace? Even a good comp will never be an exact match, and because of that, the price needs to be maneuvered accordingly. It's a nuanced process, Franco says. Your real estate professional's expertise on how to make those adjustments is crucial.
Who Uses Real Estate Comps?
Comps are important for so much of the real estate ecosystem. They give professionals and novices alike an understanding of the state of the market, and how properties are being valued at the current moment. Agents, of course, use comps to help sellers price out their properties. Comps also help buyers understand what they can afford at their price point.
Real estate appraisers also use comps in their work. These are professionals who evaluate a property at a specific point in time, in order to make sure the unit's value matches the mortgage the buyer is taking out from a bank.
Article continues below
More Buying & Selling Tips on StreetEasy
What If You Can't Find a Good Real Estate Comp?
In a city as dense as NYC, it's usually possible to find real estate comps that are reasonably similar to the property at hand. But sometimes, you just won't find an apples-to-apples comparison property. In those instances, you might need to expand your search outside of your target neighborhood, or figure out how much those particular amenities affect property prices across the city. An agent can help you with this.
Has COVID Changed the Real Estate Comp Process?
The real estate market has certainly changed since the pandemic, and it's important to find comps that reflect that. That's why recency is key. Find properties that have sold in the past six months to a year, so that you're working with sales values that are as up-to-date as possible.
In some neighborhoods, transactions slowed down — or virtually stopped — during much of the pandemic. In those areas, there are fewer data points, so you might need to get more creative. Cases like these make it even more important to work with a real estate professional. Most agents have a vast network of contacts. They can tap into those resources to figure out what's currently in contract, what's trending, and how to think outside the box when traditional comp units are not available.