Whether you're a new agent working to acquire clients or a seasoned agent aiming to optimize your experienced position, StreetEasy offers tools and resources to support your business. If you are serious about scaling your real estate career, now is the time to invest in StreetEasy PRO. The offering that brings you an enhanced profile, discounts on featured listings and exclusive marketing opportunities just got more valuable with the introduction of "Listing Shared By." This new functionality allows you to easily maintain existing client relationships and nurture new ones by sharing sales listings directly, through StreetEasy.
Available starting Feb 17, 2020, "Listing Shared By" is the latest feature available exclusively to NYC real estate agents who have a StreetEasy PRO account, allowing you to send sales listings directly to clients without introducing other agents into the process. 
Retain and Nurture Client Relationships 
If you're logged in to your StreetEasy PRO account, you can now share sales listings from StreetEasy that show you as the sole agent in the "Listing Shared By" contact box. This means if you're a StreetEasy Pro, your clients receive listings from you, with your contact info, mitigating any confusion that might come from inadvertently introducing other agents.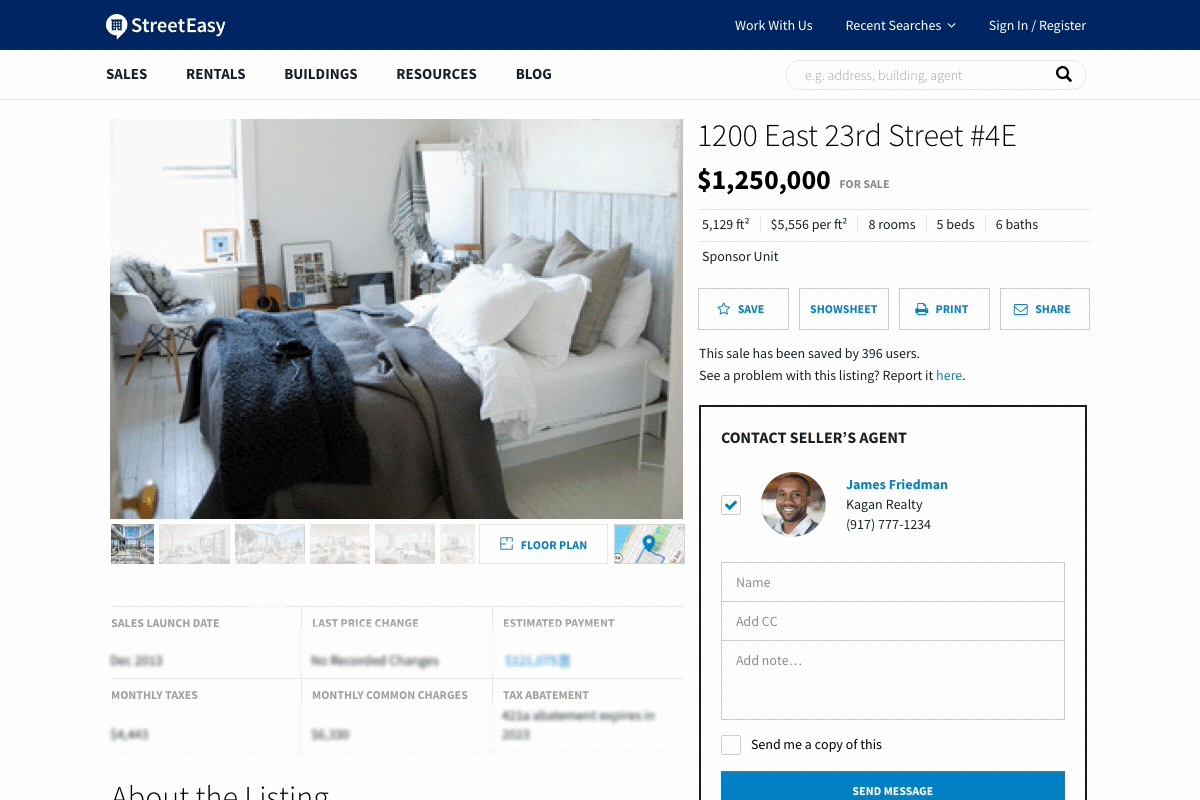 What Your Client Sees 
Zillow survey results indicate more than 90% of NYC buyers use StreetEasy or a Zillow Group site in their search, so it's important to showcase your listings on the platform they trust. Agents must be sure to log in before sharing a listing in order to appear in the "Listing Shared By" contact box, and note this feature is only available for NYC sales listings, it is not available in New Jersey or for rental listings.  
As we work to deliver products that help agents do their jobs more efficiently, ultimately leading to an easier NYC real estate experience for all, we continue to have an open-door policy on feedback. Tell us what you think of this new feature by sending us an email or joining our next in-person roundtable discussion. We look forward to hearing from you!