Best Neighborhoods for 30-Somethings in NYC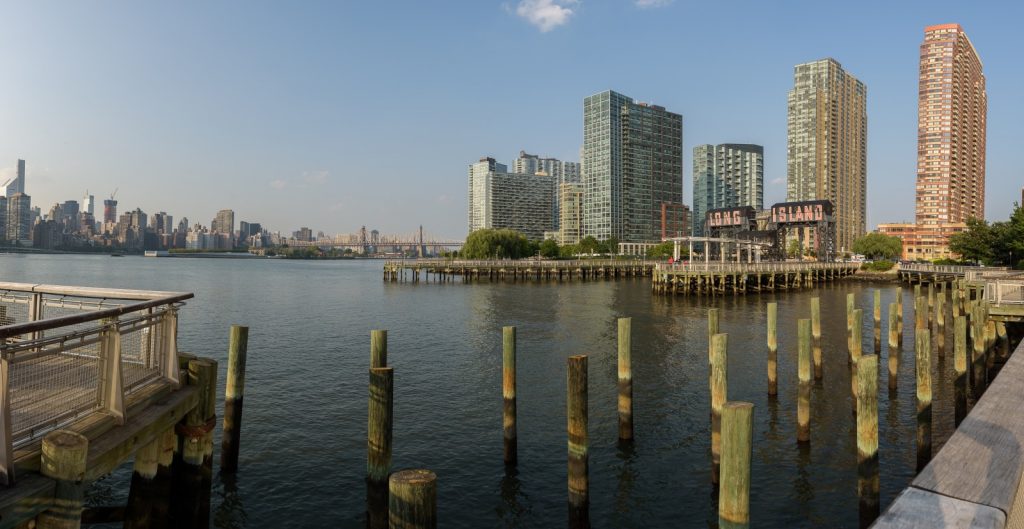 If you're like a lot of New Yorkers, you probably moved here fresh out of college, eager for life in a city where the bars never close, takeout gets delivered at all hours of the day and night and an apartment serves solely as a place to sleep and store your stuff — not as a hospitable place to live. Chances are that your habits and priorities have changed since you were 21. You wouldn't dare say that nightlife is not a priority, but maybe you are ready to move to a neighborhood more appropriate for your 30-something demo? Perhaps, somewhere a bit quieter, or that doesn't have the reputation of catering to the 4 a.m., drink-until-you-drop crowds? Maybe you have saved up a little nest egg and are ready to move to a more convenient or hip neighborhood. Perhaps you're shacking up with a significant other. So, if you are thinking of making a move to fit your revamped lifestyle, where should you be looking? Here are the 10 best neighborhoods for 30-somethings in NYC.
Kensington
For those who don't mind living in a quieter neighborhood, looking south of Prospect Park in Kensington could be just right. With one-bedrooms asking $1,750/month in median rent, the area is a good place for you and your SO to find an affordable apartment to share. What you get in affordability here, however, you would give up in terms of convenience. If you commute into Manhattan from Brooklyn, the neighborhood is definitely further away. But, it caters to a more settled, home-body atmosphere than other nearby areas. The craft beer bars, cafes, and trendy restaurants that dot Windsor Terrace and Park Slope just to the north have not drifted south yet, which make nightlife options limited.

Astoria and Sunnyside
As Brooklyn has become the coveted borough to live in, Queens — particularly the neighborhoods of Astoria and Sunnyside — have sprung up as the places to go to find affordable apartments outside of Manhattan that still are easily accessible to the "city."  With both neighborhoods clocking in with median one-bedroom rents between $1,900 and $1,950 a month, they top the list in terms of marrying affordability with the social perks of city living. Both areas are home to a number of popular watering holes like the Bohemian Beer Garden and small, local pubs like the Courtyard Ale House.
Windsor Terrace
Just off the southwest side of Prospect Park, you'll find the quiet and quaint neighborhood of Windsor Terrace. With many small local cafes, such as the hip Brooklyn Commune, the area has a similar, residential vibe to Park Slope. However, being slightly less trendy than its neighbor makes it more affordable. Median one-bedroom rents come in at $2,100 while still boasting only a 30-minute commute into Manhattan. Another perk about the neighborhood: You could have a better chance of snagging more amenities that will make you feel like you are finally becoming a real adult. Say goodbye to the days of schlepping laundry down the street; nearly one-third of rentals have a washer-dryer.
Central and East Harlem
If staying in Manhattan is your main game in the apartment search, but you are not looking to break the bank, check out Central Harlem and East Harlem. Chances are that you would still be looking at a rent of around $2,200, but with a 14-minute commute to Midtown and a Manhattan ZIP code, it could tick off boxes on your checklist.

Greenpoint
As the hipsters flocked to Williamsburg in the past decade, the art scene continued to creep north to Williamsburg's traditionally Polish, older sibling, Greenpoint. Boasting just as much local flavor in bars, coffee shops, restaurants and galleries as its more famous southern neighbor, Greenpoint should be on the list for anyone seeking a laid-back, bohemian neighborhood. NB: Greenpoint's bohemia will appeal more to the 30-something, settled artist compared to Bushwick and parts of East Williamsburg that draw the more younger, just-out-of-film-school starving artists.
Arguably, the hip reputation of the neighborhood comes with a price tag. Median asking rent on one-bedrooms is $2,475, but that doesn't mean that there are no deals to be had in the area. Because certain parts of the neighborhood are only conveniently accessible by the G train, ferry, or a quick bus ride from the L, the longer commute into Manhattan could provide a bargaining chip when negotiating rent.

Prospect Heights and Clinton Hill
The neighborhoods of Prospect Heights and Clinton Hill are exactly what most people picture when they think of Brooklyn: Brownstones and brick townhouses lining streets alongside cafes, local bars and small businesses. The adjacent neighborhoods have a lot of charm, which again like anywhere in New York City, comes with a bit higher of a price tag than other neighborhoods, which is a median asking rent of $2,500 for one-bedroom apartments. However, chances are that the slightly higher price also comes with the perk of never having an overflowing sink of dirty dishes again. Nearly half of all rentals in the two neighborhoods have a dishwasher.
Long Island City
In the past, Long Island City was an artists haven, so much so that MoMA established a contemporary art museum here. Although the days of the artist enclave ambiance of the neighborhood has now passed, many still consider it a hot spot, and locals enjoy easy access to trendy restaurants and cocktail bars such as Dutch Kills. The $2,935/month in median asking rent is higher than other neighborhoods listed here, but Long Island City should be on the to-see list if hip character and amenities are your top priority. Firstly, the area has seen a booming market of luxury high rises, so if you can afford these new buildings, it will be easy for you to find sweeping views, roof decks, and all of the new appliances and interiors your heart could desire. Secondly, the easy six-minute commute to Midtown is a breeze for anyone working in that area of the city.
Related: