Just How Crazy is the Cost of Living in New York City?
Home of the $15 burger and $200/month gym membership, New York City has a deserved reputation for being one of the most expensive cities to live. Roommates pack into tiny over-crowded apartments to save money and young professionals adopt spaghetti diets to survive weekends on $25 until their next paycheck drops.
Thrift is a requirement and budgets are a must for living in New York City — there's no getting around that. But, just how crazy expensive is the cost of living in this town? On the one hand, there are certain factors that play an outsized role in New York City's high cost of living – namely, housing. But there are other costs that New Yorkers don't have to pay. Got a car? Do you pay car insurance? Nope, didn't think so because owning a car in New York City is a major inconvenience, unnecessary and expensive. So where else do New Yorkers save on costs and where do they overspend? Let's take a look.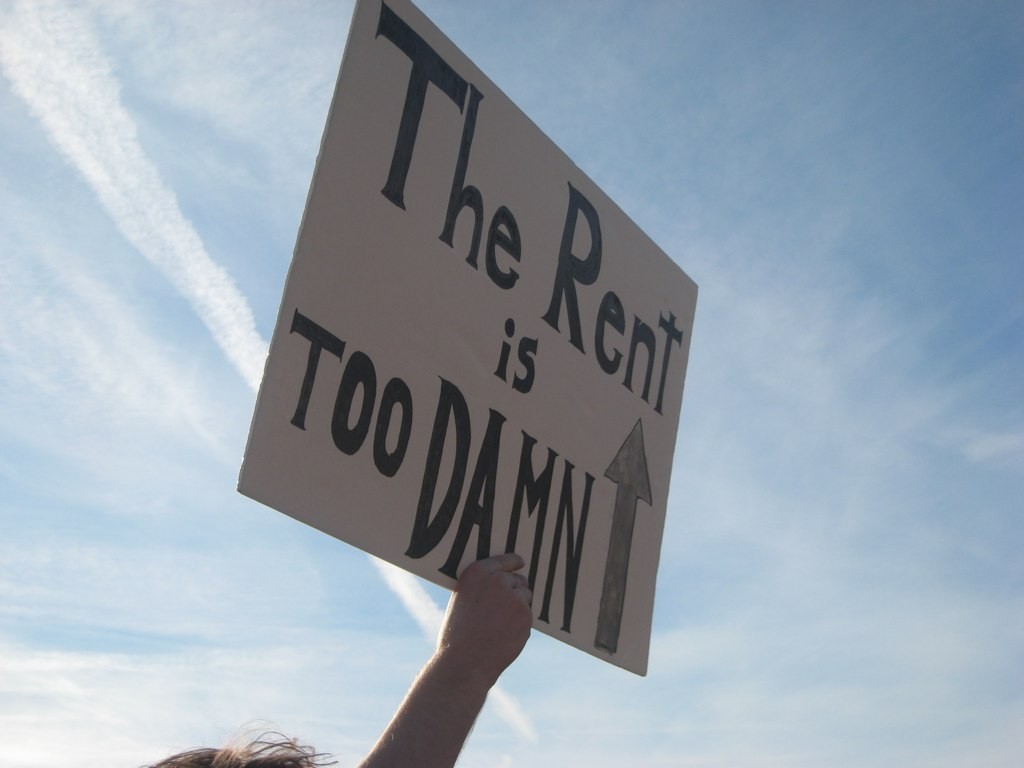 Cost of Renting
In the immortal words of Jimmy McMillan, the rent is too damn high. The cost of renting in New York City is insanely expensive and recent real estate data indicates little change ahead for renters. This month, the median monthly rent in Manhattan clocked in at $3,114 and at $2,607 in Brooklyn. Although the cost of rent depends greatly on where you live, across the board New Yorkers bear a very high burden of rent.
According to the US Census definition, "a rent-to-income ratio of 30 percent or lower is considered "affordable." That means a renter should be spending no more than 30 percent of their income on rent, leaving the remaining 70 percent of their paycheck to spend on other costs, such as food, clothing, transportation, childcare, maybe even a concert ticket or a cocktail! It's to be expected that you'll have a higher rent-to-income ratio living in a big city than you would in a small town in the middle of nowhere, but New York City is in a league of its own. Last year, the median asking rent in the city accounted for a jaw-dropping 65.2 percent of the median income, according to StreetEasy estimates. That means you can expect to shell out two-thirds of your income for rent each month! Whaaaaaaat?
There are a few variables that contribute to this equation – namely limited housing stock for rentals, stagnating wages and increasing rents. StreetEasy's report found that "New York City rent prices grew at almost twice the pace of income between 2000 and 2013," which indicates that over time rents have come to take a larger share of New Yorkers' paychecks. It is important to keep these findings in mind when considering moving to New York City. Your new job may offer a substantially higher paycheck compared to one in Buffalo, for example, but does that raise cover the increased cost of rent in New York City? Given the out-of-whack rents in this city, your raise may not translate to increased purchasing power.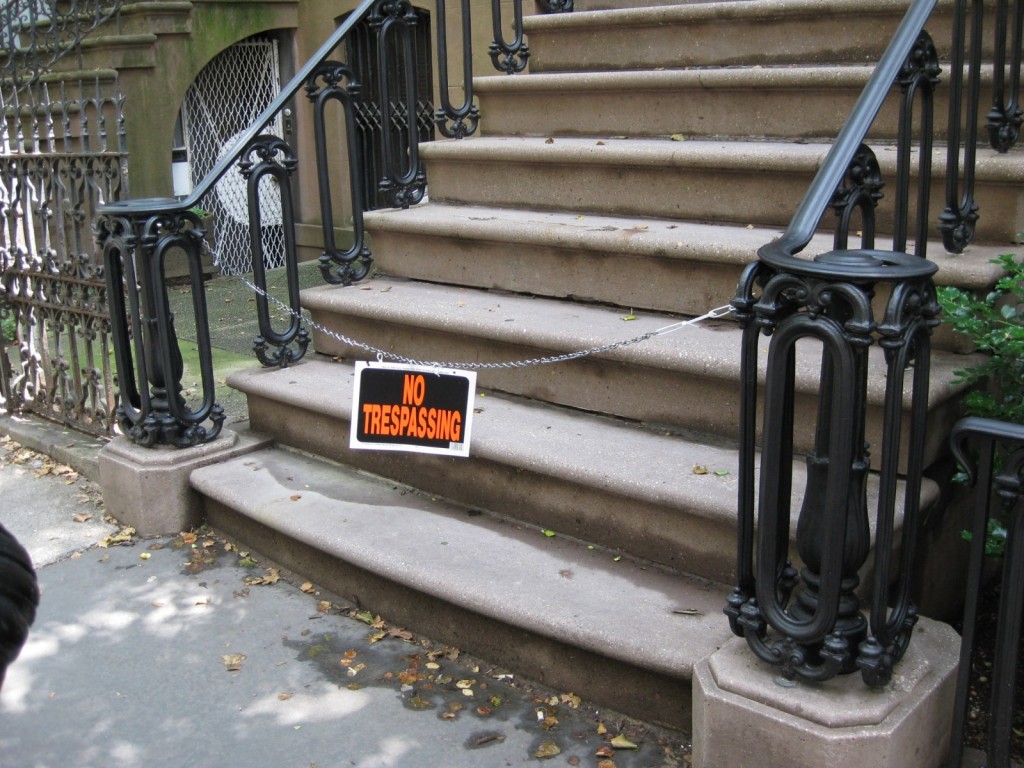 Cost of Buying in New York City
Much of what has been said about renting in New York City can also be said of buying. Recent reports indicate that the median resale value for homes in Manhattan has reached $982,437, and $539,300 in Brooklyn. These markets continued to see price growth, but in coming months it is predicted to slow slightly. With that in mind, it is worth considering the advantages of renting versus buying.
Although New York City is typically considered a renter's town where the cost of buying is so exorbitant that only a small percentage can actually achieve home-ownership, a recent StreetEasy study revealed that the tipping point — where the cost of renting outweighs the cost of buying — is much lower than you might think.
The findings suggest that it makes "financial sense to own a home in New York City instead of renting if a person intends to stick around for longer than 4.9 years – a much shorter time than many New Yorkers may expect." If you are moving here for a long-term job, think hard about your five-year plan. Will you want to be in the same neighborhood? Will you need more space? Weigh these options and decide if buying might be a better long-term investment.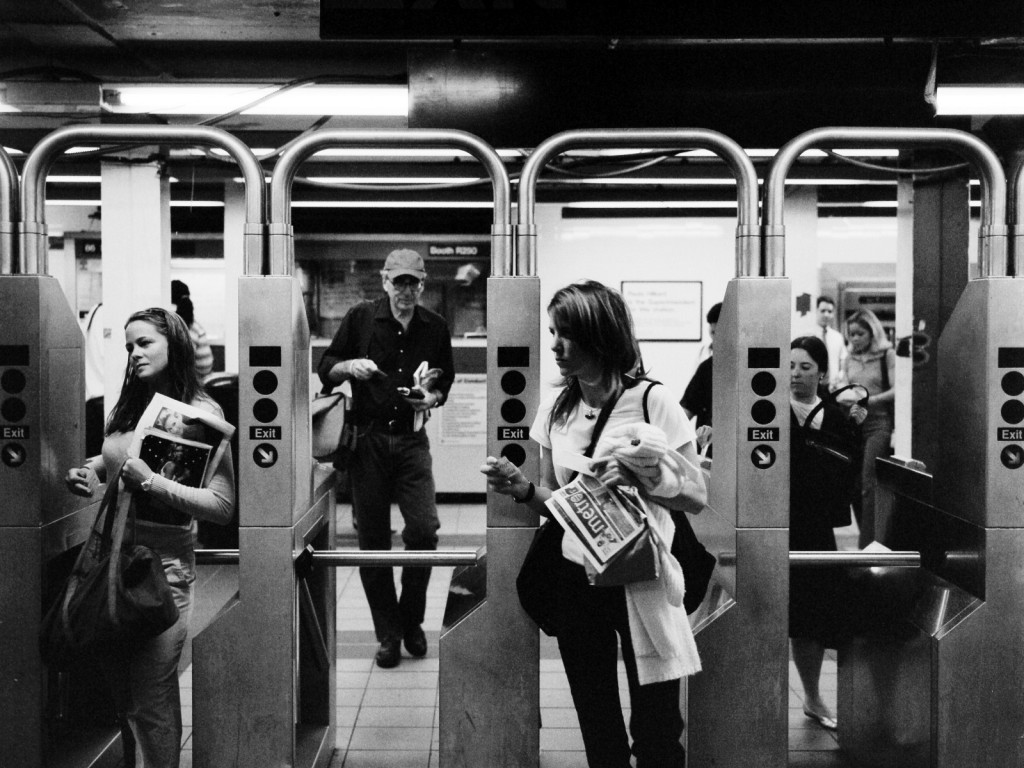 Cost of Transportation in New York City
Most us don't have cars. Woo-hoo! That alone is a big cost-saver. It means we don't have to worry about parking, gas prices, car insurance, repairs and all those other cost-sucking items.
But, if you do own a car in New York City, be aware that you will face higher insurance rates than other cities as well the high cost of parking. According to autoinsurance.com, the average cost of auto insurance in New York City is $4,093 a year on average – 170 percent higher and 2.7x the Empire State average. Moreover still, a parking spot is quite literally another form of real estate in New York City and is just as expensive. If you want to park your car in a lot, the average rate in New York City is $430/month, but can be as high as $533/month in downtown Manhattan. Think of it basically as renting your car its own bedroom. These costs are about twice as high as they are in LA, which is by no means a cheap town.
> Read this guide for advice on owning a car in New York City
Even if you do forego a car, the cost of getting around town can be expensive. Commuting by subway is most New Yorkers' MO. Compared to other modes of transportation (driving to work or taking a cab to work) it's certainly less expensive. That said, at $2.75 per ride and $116.50 for an unlimited monthly pass, the cost of public transportation in New York City is 75 percent higher than the national average and significantly more expensive than other major metros like Chicago or LA where the cost of a monthly transit pass is $100. The cost of transportation is also high when it comes to using Uber or hailing a cab in New York City. Focusing on Uber alone, New York City has the highest rates for rides in the country and is the eighth-most expensive city worldwide.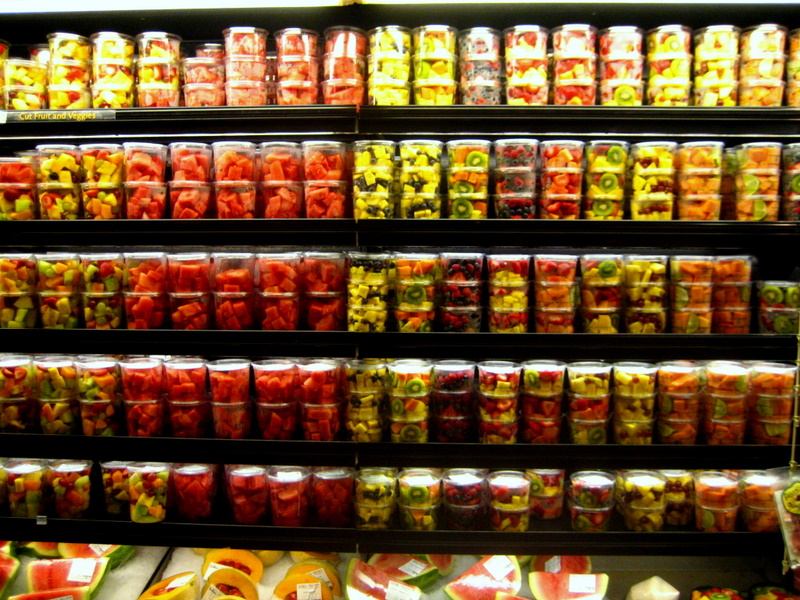 Cost of Food in New York City
There's good news and bad news when it comes to the cost of food in New York City. Let's start with the bad news. According to the Council for Community and Economic Research, a trip to the grocery store will cost you between 28 percent and 39 percent more than the national average. Going out to eat – no surprise – is equally expensive. A meal for two at a moderately priced restaurant with a glass a wine for you and your date will rarely cost under $75 after tip and tax. That's upwards of 60 percent higher than the national average for dining out expenses.
The good news? In New York City, some food items actually may be less expensive — especially those niche products like organic almond milk, quinoa and Manchego cheese. These are staples many young cosmopolitan professionals pack away in their NYC apartments and often can be found at the local bodega for decent prices.
Offering a counterpoint to the classic New York City high cost of living argument, Catherine Rampell of the New York Times Magazine hypothesizes that well-educated and well-paid New Yorkers are surrounded by equally well-educated and well paid people with similar tastes. As a result, "More vendors compete for their business, which effectively lowers prices and provides variety… If there's more demand for a niche product, then the fixed cost can be spread across more customers."
Try tracking down some fat-free Icelandic yogurt in Dubuque and you'll likely end up at one of the city's few health food stores where price-gouging is typical.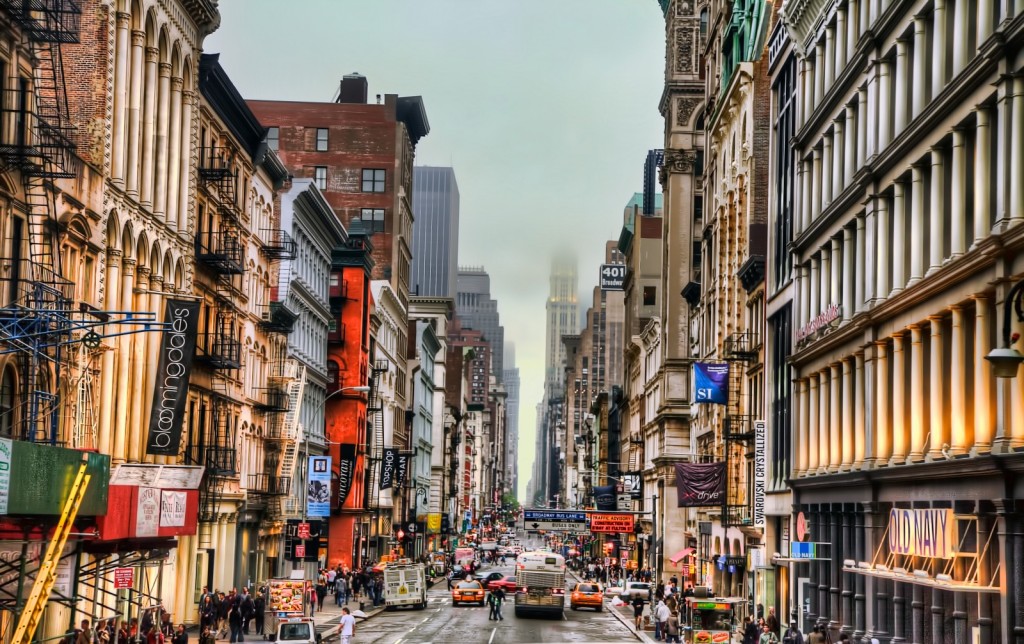 Cost of Clothing in New York City
New York City is known for some of the expensive shops and department stores in the world. Bergdorf's, Barneys, Bendel's – just to get the b's out of the way – are all insanely expensive. Snag a pair of shoes for under $500 and you'll be walking out with a steal. Smaller boutiques and local shops can be just as expensive. The plethora of extremely expensive options tends to skew our perception – making the cost of shopping for clothes in New York City seem exorbitantly high. Just as there are many shops on the high end of the spectrum there an equal number of discount shops. Additionally with the advent of online shopping, there is no reason why your particular geo should determine how much you spend on clothing. Amazon delivers everywhere.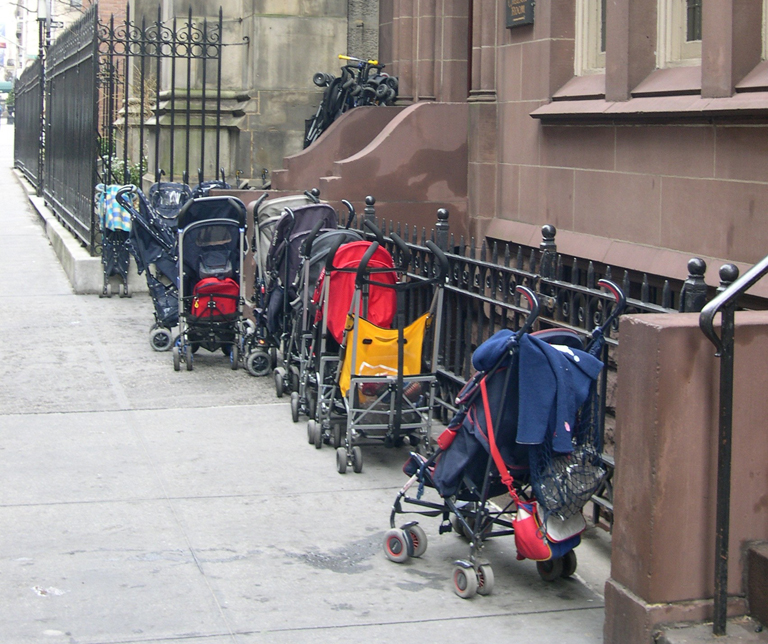 Cost of Childcare in New York City
Raising a kid anywhere is expensive, but raising one in New York City is nearly prohibitive. That's because all the aforementioned costs of living (clothing, food, housing) get doubled or tripled when you've got a kid or two, or three. Unless one parent opts not to work, the cost of childcare is also a major expense. In kid-dense neighborhoods like Park Slope, the hourly rate for a nanny is between $13 and $20, but many parents will shell out far more than $20/hour. The national average is $13.44, according to Care.com. If you decide to put your child in daycare while you work, your annual costs for childcare are likely to go down, but it is still extraordinarily expensive. According to a study produced by New York State Senator Kirsten Gillibrand, the average New York City family spends $16,250 per year on infant for childcare. Boom!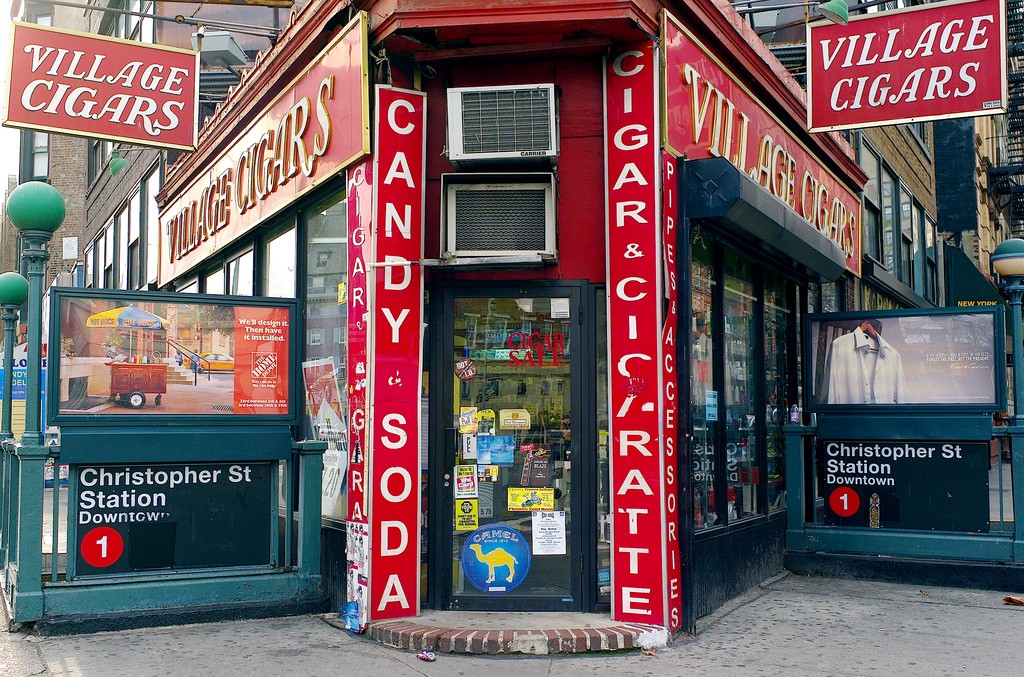 Cost of Taxes in New York City
There is nothing as universally groan-inducing as taxes. You can't live with them and you can't live without them. For anyone new to New York, it's important to know that the city has higher tax rates and additional taxes when compared to other cities and counties across the country.
Property Taxes in New York City
New York state is known for having high property taxes, but New York City property tax rates tend to be higher than the state average.  The rate is usually between 10 to 17 percent, but changes slightly every year. On top of that, since New York City's property values also tend to be very high, the amount NYC homeowners end up paying each year in property taxes is usually quite substantial and higher than elsewhere in the country.
Income Taxes in New York City
In New York City, we have two. Lucky us! In addition to the New York State income tax, New Yorkers pay a New York City income tax that ranges from 2.907 to 3.648 percent. The actual rate you'll pay will vary depending on your income level and filing status. New York City is one of the few cities in the country that has a personal income tax in addition to the state income tax so all you NYC newcomers, be forewarned!
Sales Tax in New York City
The combined state and local sales tax in New York City is 8.875 percent. Nationwide, the sales tax is 8.45 percent so the sales tax burden in New York City isn't too egregious. That said, it is slightly higher than the average sales tax in New York state, which is 8.47 percent. That said, there are some items in New York City that are taxed at much higher rate, such as cigarettes. In New York City, in addition to the $4.35 tax on cigarettes that New York imposes statewide, New York City imposes a supplemental tax of $1.50 per pack, bringing the combined tax rate for NYC smokes to $5.85.  New York City's cigarette tax are among the highest in the nation, second only to Chicago where there is a $6.16 cigarette tax. The nationwide average cigarette tax is $1.61.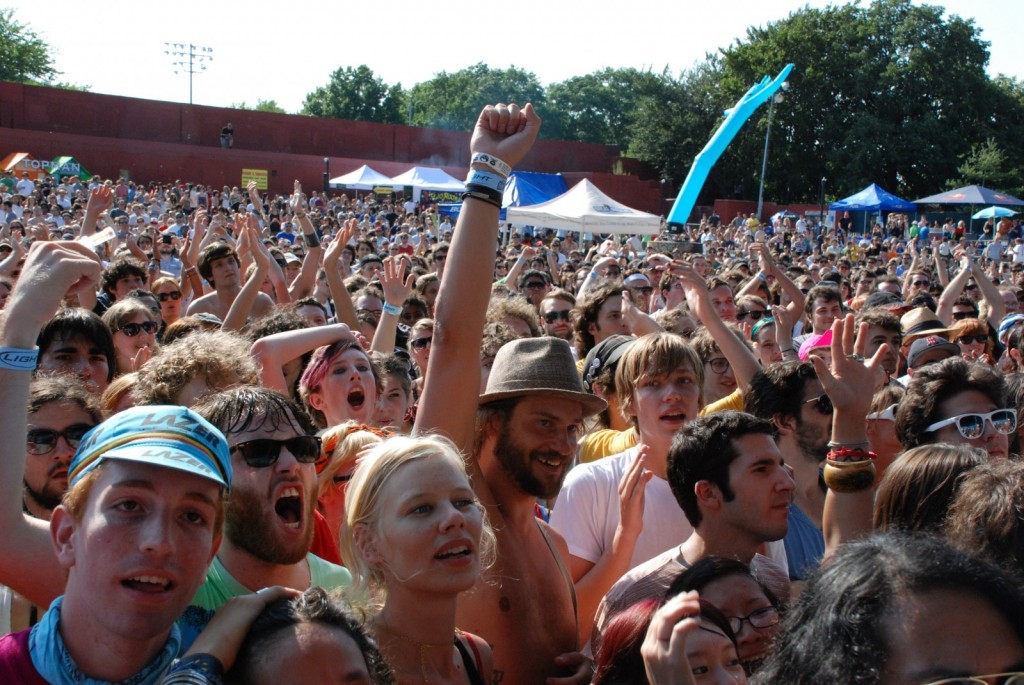 Cost of Entertainment in New York City
The cost of movie tickets in New York City is a ridiculous $15 a pop. To add insult to injury, our movie theaters are filthy and can be riddled with bed bugs. These prices are certainly more than the cost of entertainment in other cities. But just as was true of the cost of clothing in New York City, the cost of entertainment here runs the gamut.
Do tickets to Hamilton cost $400? You bet! Can you watch live jazz for free any night at Fat Cat? For sure! Come summer, you have access to world-class theatrical and musical performances in Central Park – all free. Many museums offer special free events and many have "suggested donations," which means you can donate however much you want (i.e., $0, if you don't have the cash to spare).
Just keep in mind that for as much as you can spend on entertainment expenses in New York, you can also save. It just takes researching your free local, events and setting priorities. If live music is your jam – a concert every now and then won't kill your budget. We live in New York City because it is the best city on earth and culture and entertainment is a large reason why it claims that title. You'd be losing out not to enjoy it.
Related: