Tips for Finding a Sublet at the Last Minute
In New York City for only a short while? A sublet, which is a cheap and (relatively) responsibility-free renting option, appeals to people who don't want to commit to a long lease.
Perhaps you have a summer internship, or you have a lag time between leaving your old apartment and moving into a new space. Or maybe you need a month-to-month agreement because you never know when you'll have to hightail it out of town (no judgment). Maybe you're on a tight budget, and you just don't want to buy furniture.
Whatever the reason, these tips below will help you utilize your personal network – and beyond – to find the perfect place.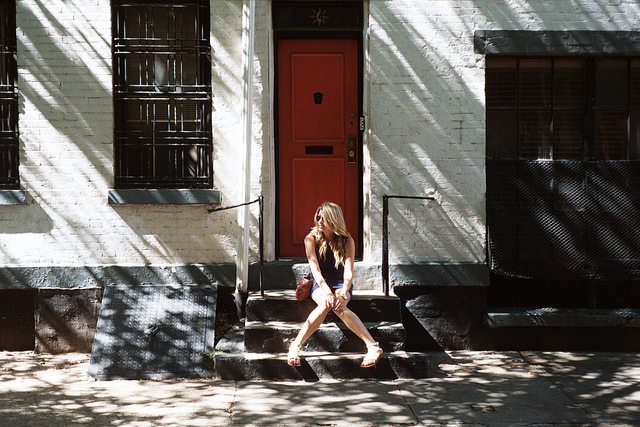 (Source: Shawn Hoke via Flickr Creative Commons)
Start small. The most convenient and hassle-free way to find a sublet is to go through friends. There are many benefits to subletting from someone you know, the most important being that you know you can trust them. (Or at the very least, you'll know where to find them if something goes wrong.) Subletting from a complete stranger is a bigger gamble: you'll need to determine whether they're clean, responsible with money, and respectful of your space – hopefully, with a friend, you already know the answers to those questions. An email blast is a great way to get your search started: send out a concise, matter-of-fact message to anyone you know who lives in the area, or has contacts there. Most lease-holders would prefer to sublet to someone they know as well, so this could end up a win-win situation for both of you. Write this email as soon as you know your dates for subletting – give your friends and family time to put the word out.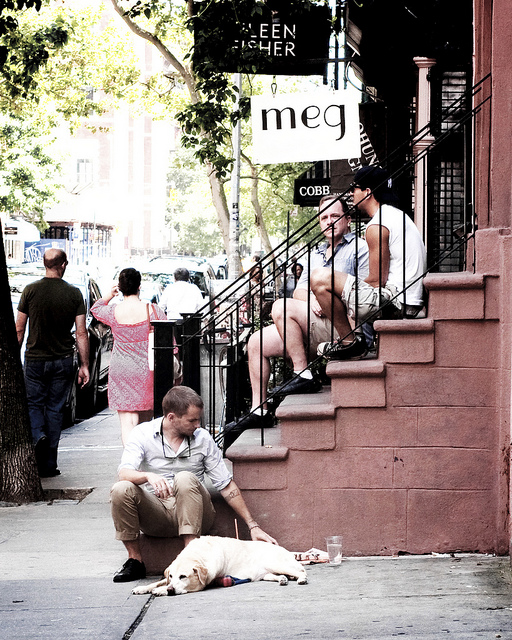 (Source: Roey Ahram via Flickr Creative Commons)
Expand your search. If nothing comes of the email blast, expand your search to social media. Post a message stating what you are looking for and when, and hope that your extended network will pull through for you. The more websites you can utilize – think Facebook, Twitter, Instagram – the more chance you'll have of catching the eye of someone who wants to sublet their room. On Twitter, search for #nyc #sublet. This will surface people who are subletting as well as other subletters. If you eschew social media in all forms, ask a friend to post for you. Post as soon as you know when you want to sublet, and continue to repost it every week or two – you want to be on the radar of long-term planners as well as spur-of-the-moment decision makers.
Give in to Craigslist. The behemoth listing site is actually one of the easiest ways to search for a sublet, if you know how to use it properly. Be specific about pricing, dates, and your desired neighborhood when using the search function. Some people are just subletting a room, while others are looking to have you take over their whole apartment – know what you're looking for. In general, it's a good idea to focus on ads that are well-written and informative: if it looks like the tenant has put some thought into their post, it's a better bet that they will be a responsible sublessor. Ask for photos, and determine whether the apartment will remain furnished during your stay. Most importantly, go see the apartment before you make a deal, but take someone with you. Don't go alone. Buddy up for your own protection. Also, you'll want to make sure that you feel safe in the neighborhood, and that the price is reasonable (it can be hard to tell from photos). If there are roommates you should meet them and determine whether your lifestyles will complement each other. Start your craigslist search about a month before you need to move. Lead times on apartments in New York are very short (usually about two weeks), so it's safe to assume your search will be fast and furious. Be prepared to visit a lot of apartments in a short amount of time.
Whether you're subletting from a friend or stranger, make sure to get something down in writing that can act as a contract. Determine whether rent checks should be sent directly to the landlord or to the sublessor, confirm that the landlord and/or superintendent knows you'll be staying in the apartment, and make sure to take down emergency numbers in case something happens to the apartment on your watch. Then sit back, relax, and bask in the knowledge that you've covered all your bases!
Related: