12 East 96th Street, a seven-story Carnegie Hill townhouse currently home to Manhattan's esteemed La Scuola d'Italia Guglielmo Marconi, has hit the market for $19.5M.
The townhouse was built in 1916 as home to Robert L. Livingston, a New York financier who is a descendant of the Livingston's, a prominent aristocratic family in 17th century New York state in the vein of the Vanderbilts and Roosevelts. One relative worth mentioning is Robert R. Livingston, who helped draft the Declaration of Independence, was the first chancellor of New York State (highest-ranking judicial official), and later administered the presidential oath of office to George Washington in 1789.
Linda Basilice-Hoerrner, a broker with Stribling and Associates and the property's listing agent, says that after Livingston's death, the property passed through a series of owners before being purchased by The Emerson School in 1975. Fifteen years later, La Scuola d'Italia Guglielmo Marconi — the only Italian bicultural, bilingual school in North America — purchased the property to host its kindergarten through fifth-grade students. The school will move into a space on West 58th Street in January in order to fit the entire K-12 student body in one building.
Converting It From a School to a Townhouse
While the building is currently laid out as a school, Stribling provided virtually staged photos on StreetEasy's listing page to compare the current classroom spaces with potential residential layouts. Standing 25 feet wide and encompassing 17,400 square feet, the townhouse comprises 14 bedrooms and 17 bathrooms — enough to comfortably fit the Brady Bunch and then some.
Basilice-Hoerrner said, "The expansive space provides a rare and perfect opportunity to re-imagine one of New York City's historically significant mansions as a single-family home, development conversion as chic condominium residences, state-of-the-art medical offices, a consulate, or continued use as a school."
Before & After #1:
Before & After #2:
Before & After #3: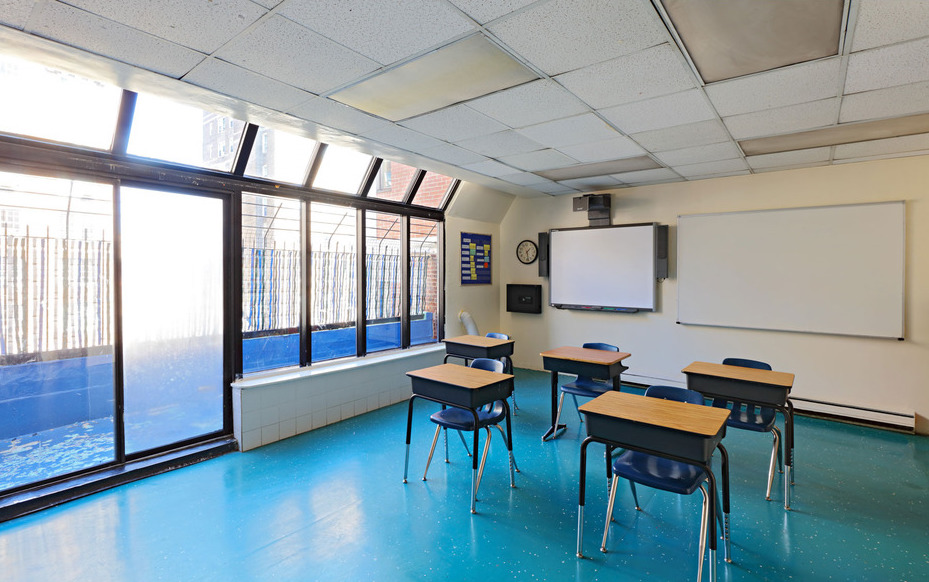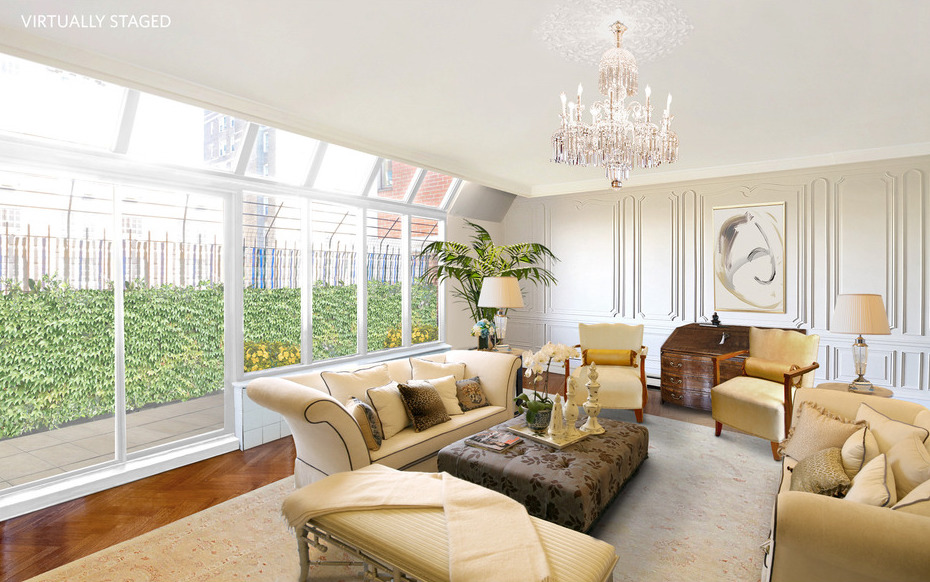 Because 12 East 96th Street is located in an R10 district, zoning laws prohibit the space to be used for commercial use. Basilice-Hoerrner said, "With so many alternative residential opportunities, 12 East 96th Street is a very attractive and versatile property."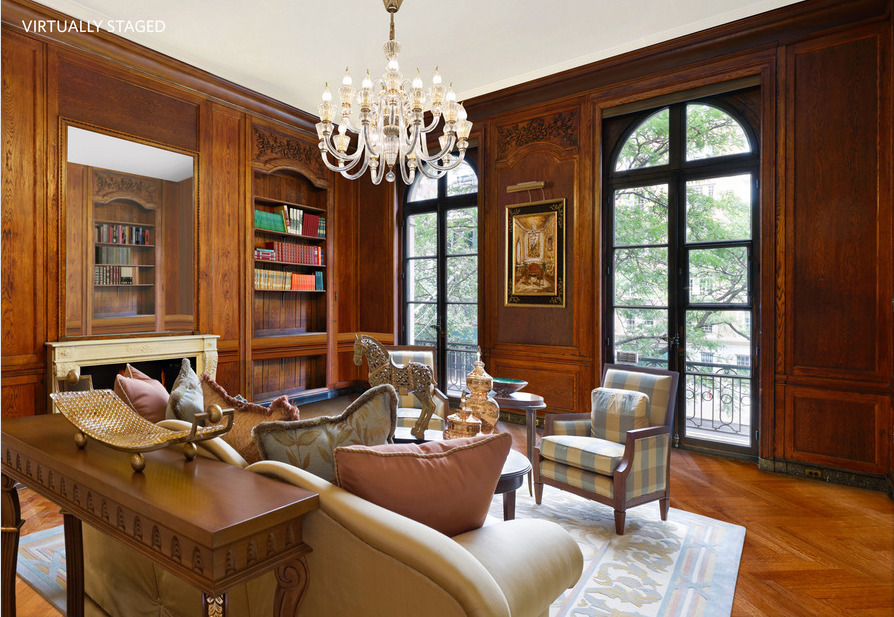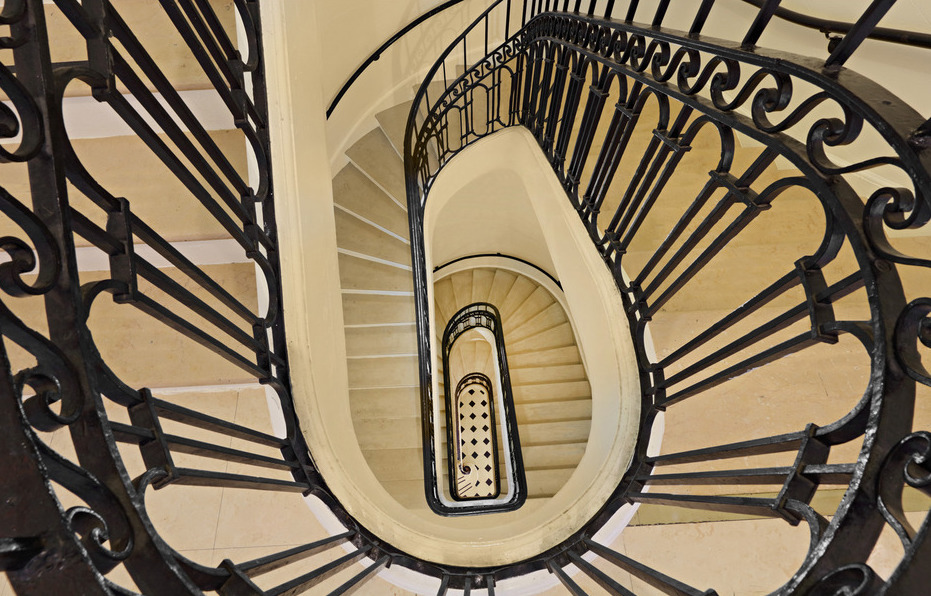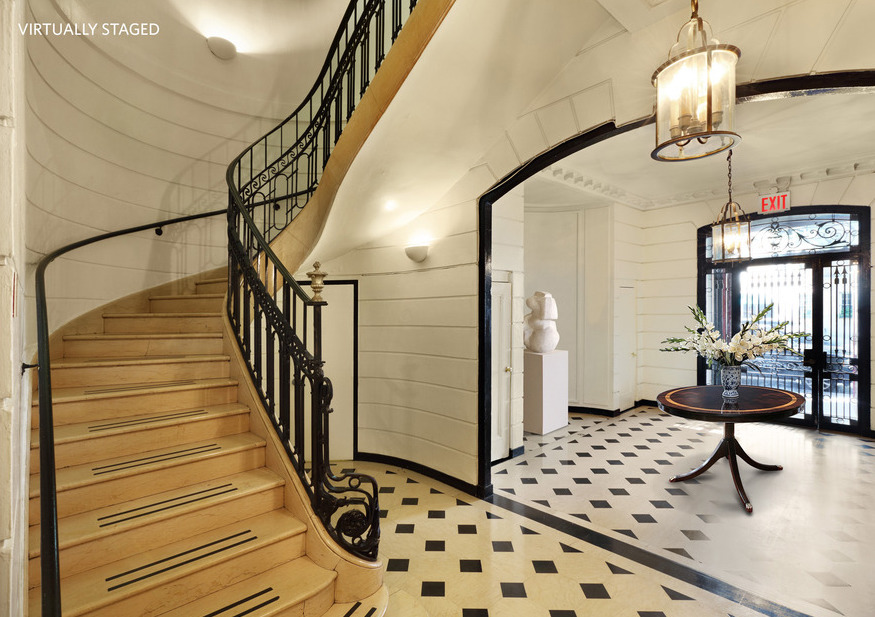 While the townhouse has already had an additional two floors added to its original construction, the lot's massive size offers 11,000 square feet of air rights — however, usage is subject to the Landmark Preservation Commission's approval. Potential buyers seem to recognize this potential; after just one day on the market, the listing has already been saved by 11 StreetEasy users.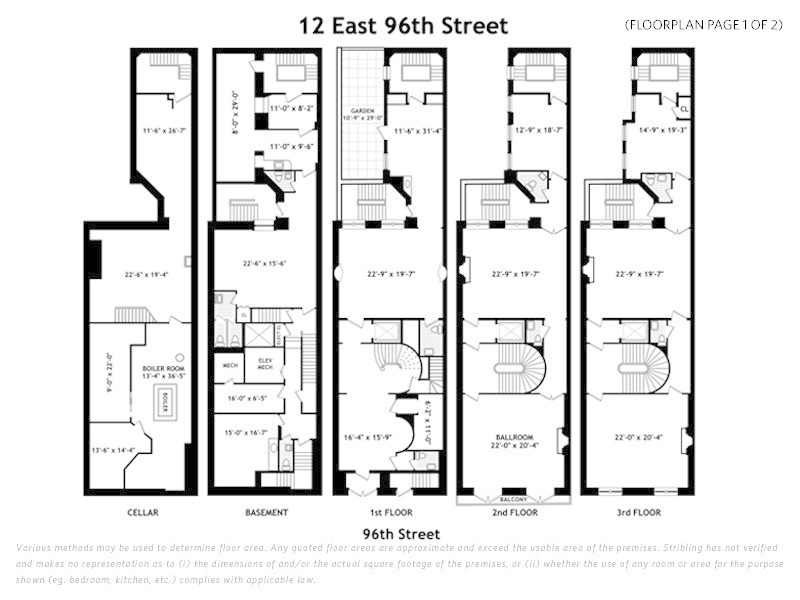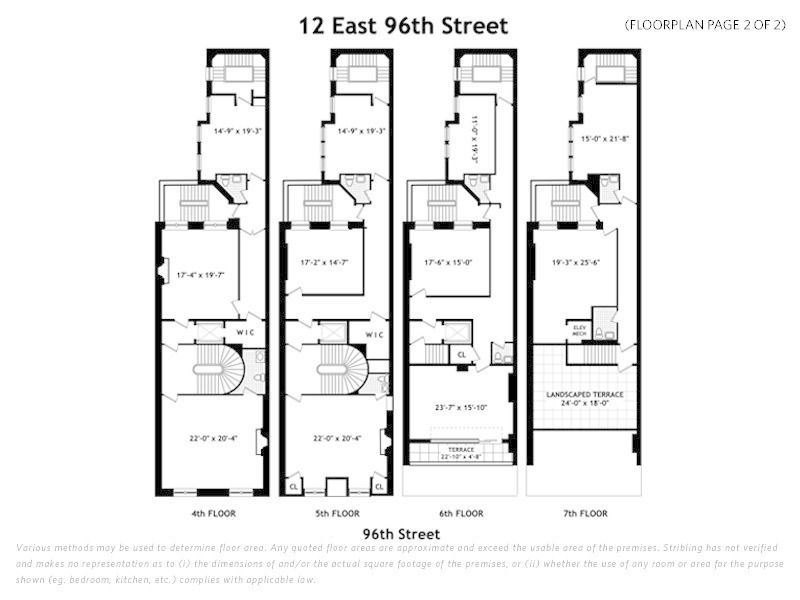 Related: