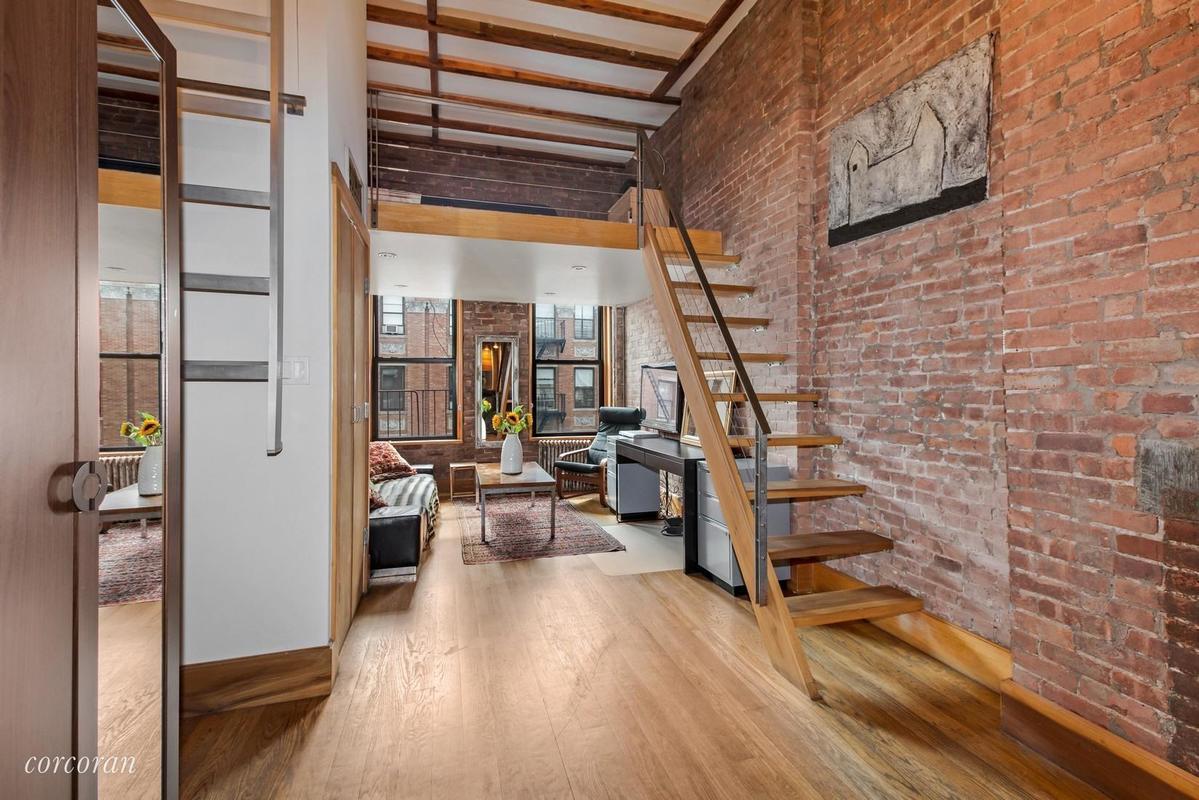 New York City real estate listings display a world of subtlety — or vagueness. Terms like "brownstone," "prewar" and "penthouse" get used a lot, but often require quite a bit of interpretation.
"Loft" is another popular but ill-defined bit of real estate lingo. A "loft" is supposed to be a home carved out of a formerly industrial building, but it's often simply an apartment with high ceilings and industrial decor. Here we have a gorgeous East Village listing that walks a very fine line. The description calls it a loft. The pictures show that it's gorgeous. But what truly catches our eye is the incredible asking price.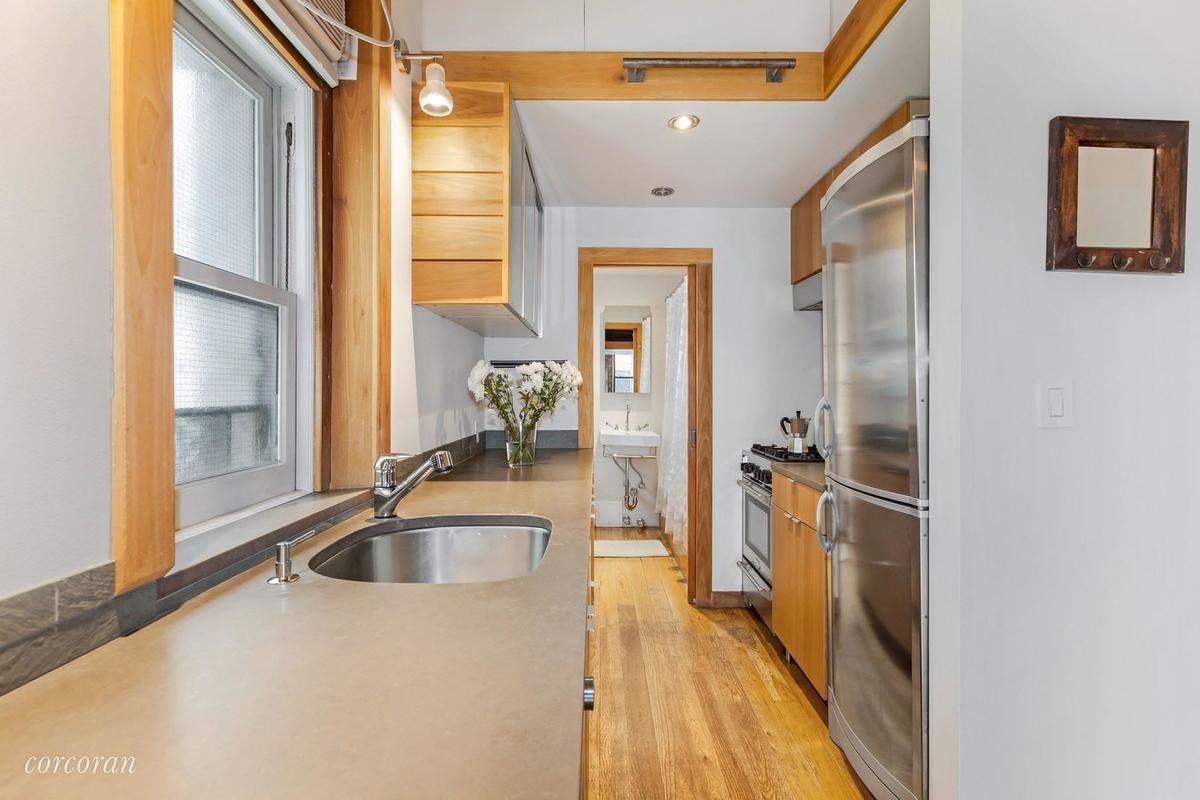 The Price Tag
Listed for $460,000, this apartment at 186 E. Second St. would probably be more accurately described as lofted studio, rather than a 1-bedroom loft. Its "bedroom" does not have a door, nor (it seems) an eight-foot ceiling, which are required by local real estate regulations. These caveats may help explain the amazingly low price, given its prime East Village location and overall stylishness.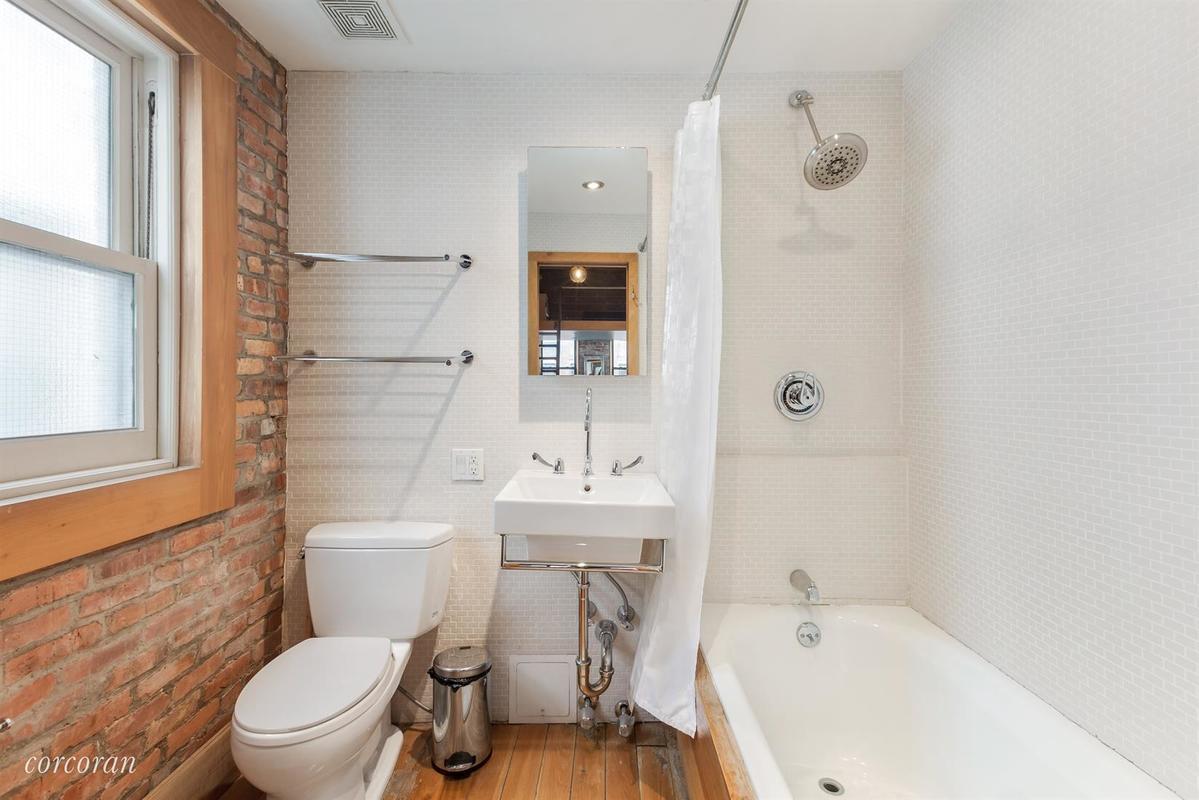 Why You'll Love It
Located on East Second Street, between avenues A and B, this apartment puts you close to tons of East Village hotspots and old neighborhood standbys.
The interior balances a rough-around-the-edges vibe with updated features and finishes. You get a recently renovated kitchen with European appliances, custom built-in cabinetry, a sparkling white bathroom, and a snazzy new floating staircase. This all comes in a space with classic Downtown details like exposed brick and beams, wide-plank flooring, and 13-foot ceilings.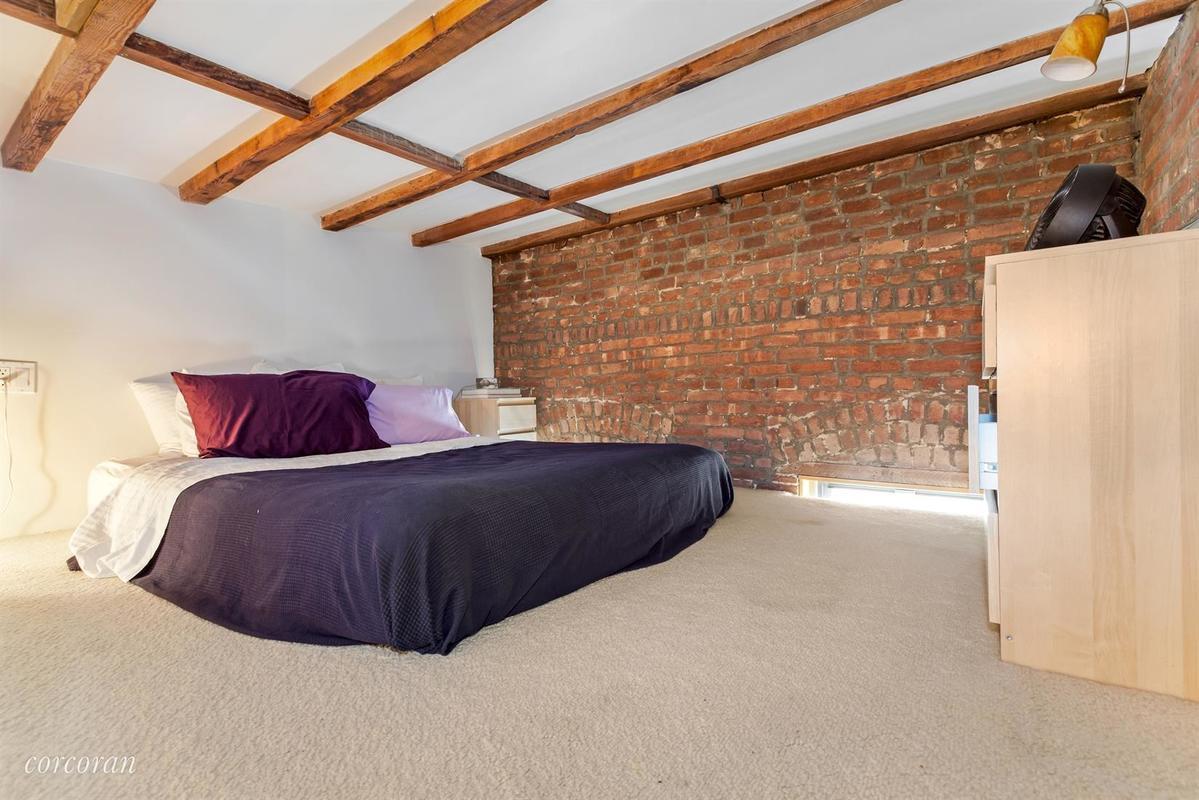 And Why You Might Not
But about those ceilings: They've been been craftily co-opted to house a sleeping loft, which maximizes floor space but doesn't produce quite what you'd call a "bedroom."
The sleeping loft is shown in photos with a mattress on the floor. It's worth noting the height difference between the mattress, the three-drawer dresser, and the ceiling. It looks cozy — much too cozy for most people to stand upright
In our book, a chic apartment with a lofted bedroom and exposed brick and beams doesn't quite meet the definition of a loft. But this home is priced to sell and offers some awfully nice touches. What do you think?
—
Hey, why not like StreetEasy on Facebook and follow @streeteasy on Instagram?
Related: