We've all been guilty of coveting apartments we can't afford. This explains why so many of us have longingly clicked on real estate listings way above our pay grade. This is especially true here in NYC, where a tiny Midtown condo can mean rental costs that rival the GNP of a small country.
Relax! In our ever-vigilant work to demonstrate that NYC is a place of opportunity for all, we sifted through rentals for just under $2K a month. These 1-bedroom abodes may not be located in some of the city's more desirable neighborhoods or tricked-out luxury developments, but still, these are apartments that provide a place to hang your hat and recharge between work and play in the Big Apple.
BROOKLYN
Flatbush
2913 Foster Avenue #5B – $1,300/month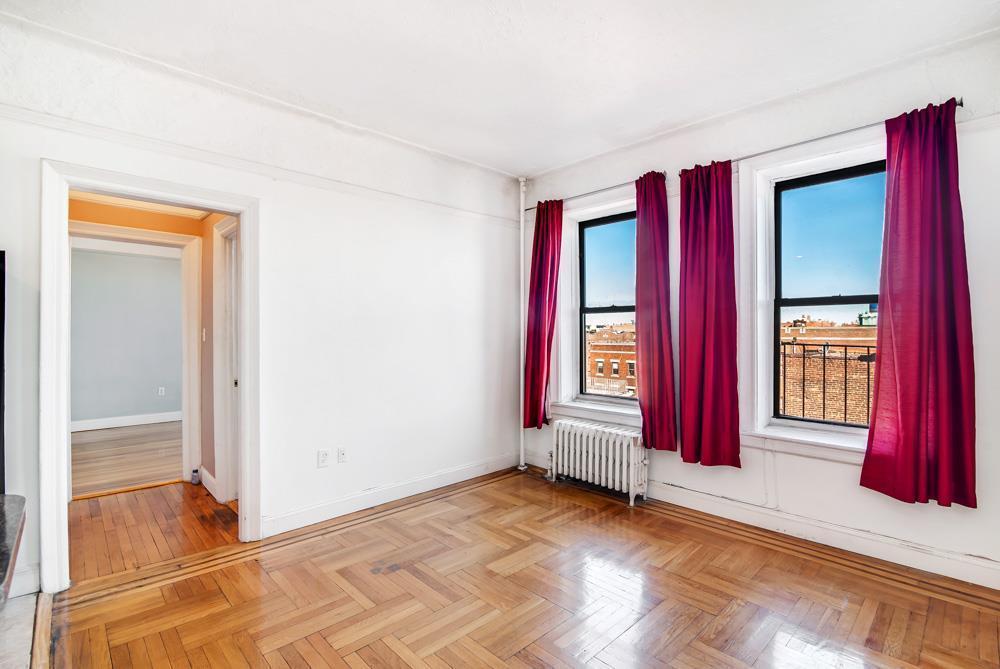 The key word here is elevator building. Right. This 508-square-foot apartment rents for $1,300 per month. It's a one-bedroom on the fifth floor of a co-op – that's where the elevator comes in. Dogs and cats are allowed, too. One block to the subway and close to shopping at the Flatbush Mall.
Prospect Lefferts Gardens
No-Fee – 188 Parkside #D5W — $1,999/month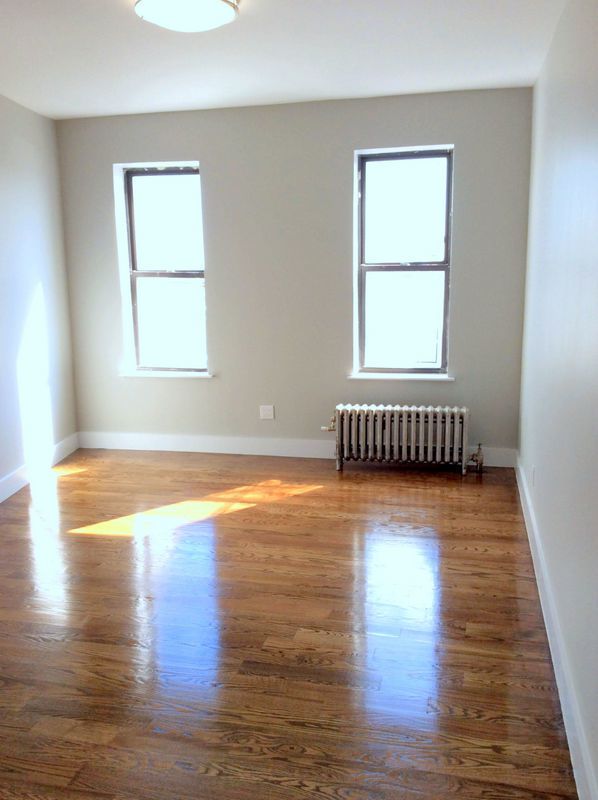 This $1,999-a-month no-fee unit has been gut renovated and is close to Prospect Park — a big enticement for Brooklynites who like access to that great open space to run, walk, take kids or pets. Speaking of pets, this apartment allows them. Modern kitchen with stainless steel appliances. Spacious, well lit and close to Q,B, 2 and 5 trains. (Note: Photos are from a similar unit in the same building.)
Brighton Beach 
No-Fee – 3052 Brighton 1st Street #A4 — $1,850/month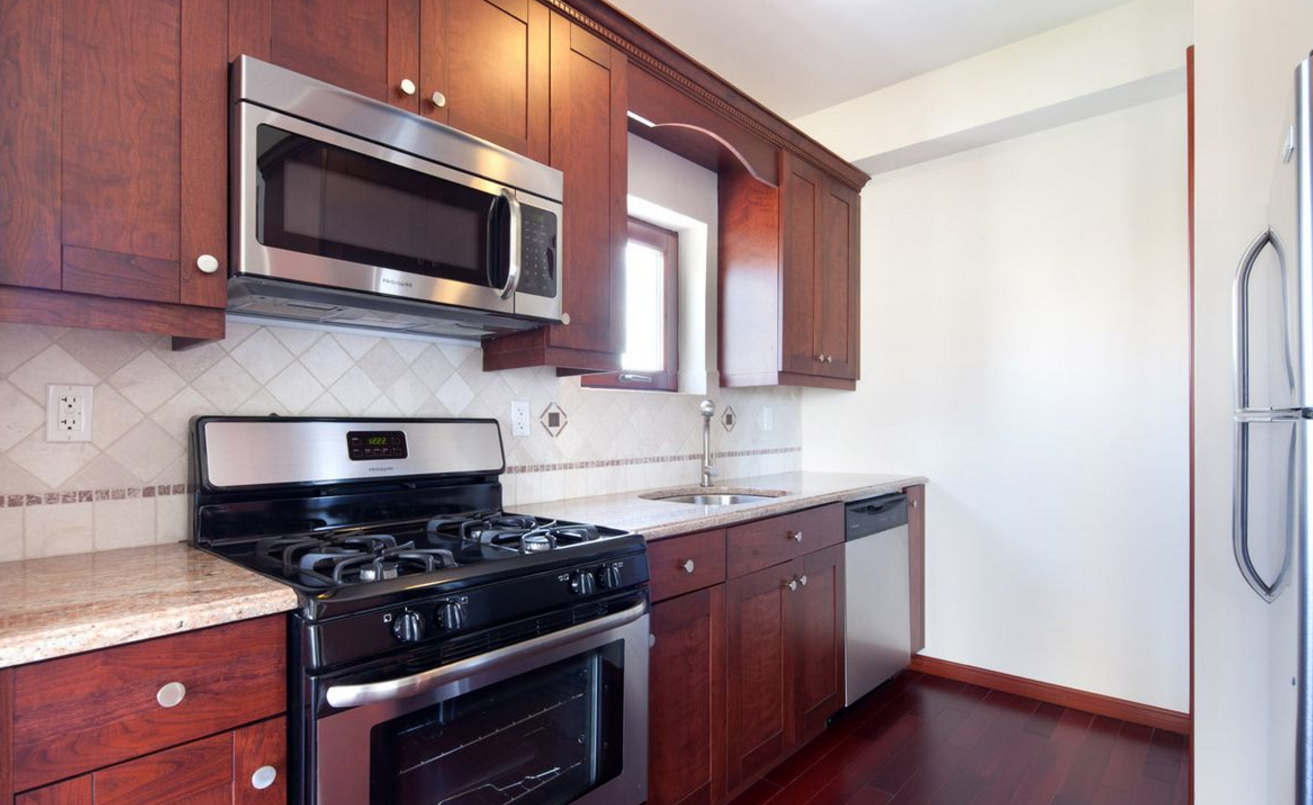 Yes, it's in Brighton Beach, but it's no-fee + one-month free and then, there's the beach. This 651-square-foot apartment rents for $1,850/month. Perks include: Private balcony, elevator, and in-unit washer-dryer. Plus, the building roof deck offers ocean views. An hour to Manhattan on the B or Q train. (Note: Photos shown are from other apartments in building and might not be exact match.)
Williamsburg 
229 South 3rd Street #1 — $1,995/month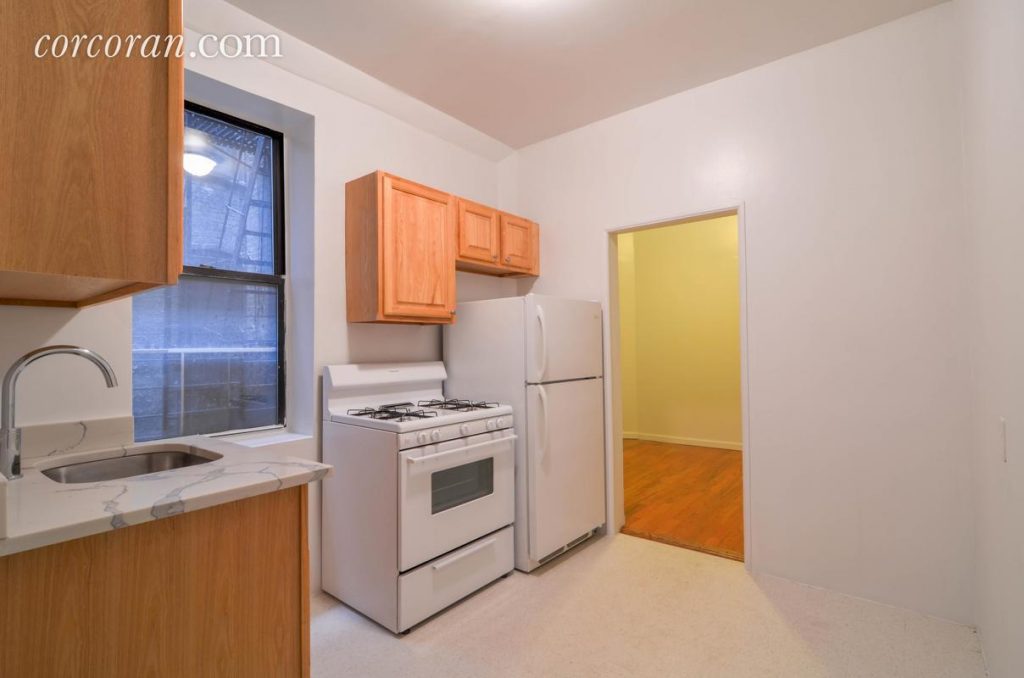 This rent-stabilized unit is $1,995 a month, which is a good way to be alone in your own pad in Williamsburg. Brand-new, eat-in kitchen complete with marble counter-top and new appliances. Separate living room and bedroom, big enough for king-size bed. New bathroom and 10-foot ceilings throughout.
MANHATTAN
Soho
34 Watts Street #22 — $1,899/month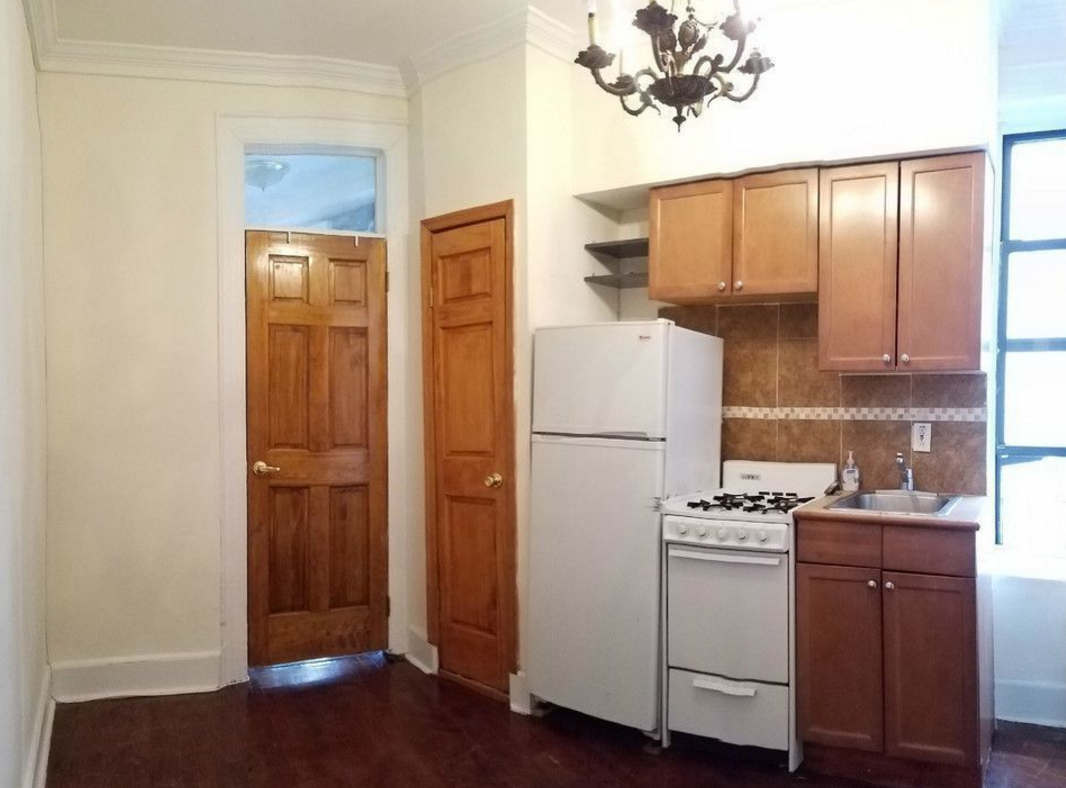 Cozy pad in the heart of Soho, this 1-bedroom rents for $1,899 a month. High ceilings, hardwoods, close to subway and all the shopping and eateries that make Soho bustle. First, last and security deposit on signing in this 30-unit building. No dogs. Address is also 110 Sixth Avenue.
Little Italy 
106 Mulberry Street #37 – $1,895/month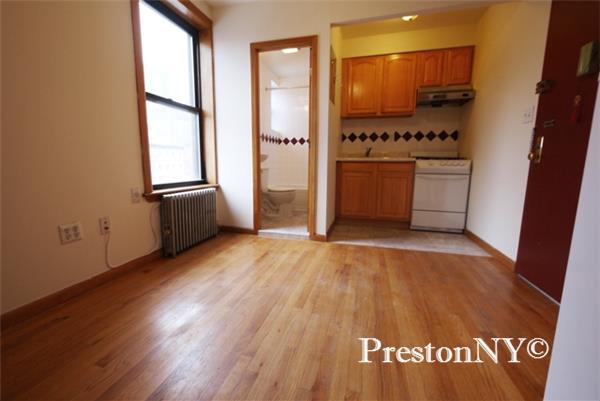 Who needs a kitchen when you're living right on Mulberry Street and blocks away from Chinatown? At $1,895 per month, you get a one-bedroom big enough for a queen-size bed and lots of natural light. It's a walk-up building built in 1915. Step outside and you'll feel like you're living in a movie. 
East Village
414 E 10th Street #1E — $1,995/month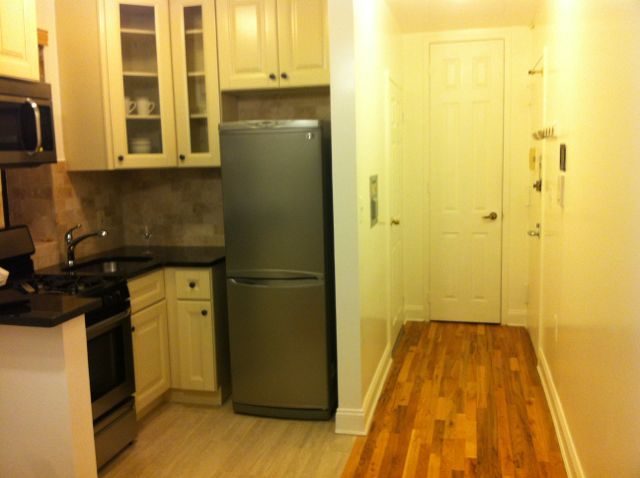 The East Village is a slew of fun these days, and this $1,995-a-month unit puts you near the action. The good news is this apartment has a new kitchen and new bathroom, but a very small bedroom and small living room. Co-op building has laundry, bike room and shared outdoor patio with BBQ. The bad news is it's located on first floor and offers no views out the windows. 
Washington Heights 
536 West 158th Street #53 — $1,825/month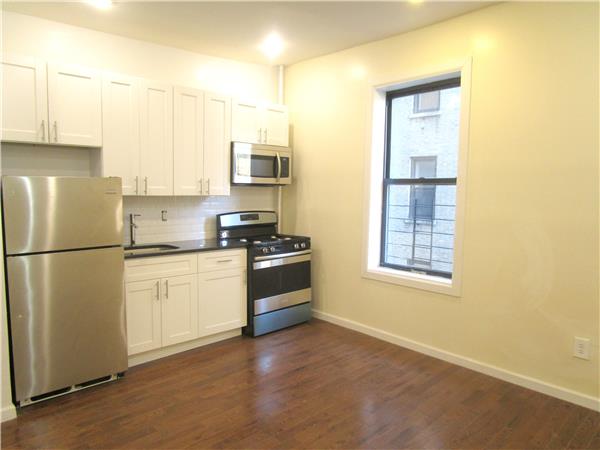 At $1,825 per month, this apartment features hardwood floors and a newly renovated bathroom. Spacious. Features new stainless steel appliances. Close to Broadway in a prime part of Washington Heights. (Note: Photos are from a similar apartment in building. This apartment is still being renovated.) 
Inwood 
120 Vermilyea Avenue #H2 — $1,795/month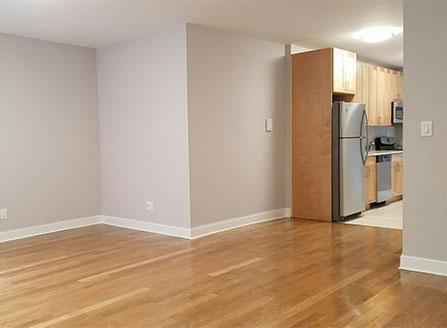 This one-bedroom in Inwood is $1,795 a month in a building with 64 other units. Clean, renovated, with a new, modern kitchen with stainless steel appliances, including microwave and dishwasher.  Beautiful hardwood floors and double sink in the bathroom. Close to the A and 1.
The Bronx
Spuyten Duyvil
609 Kappock Street #4E — $1,550/month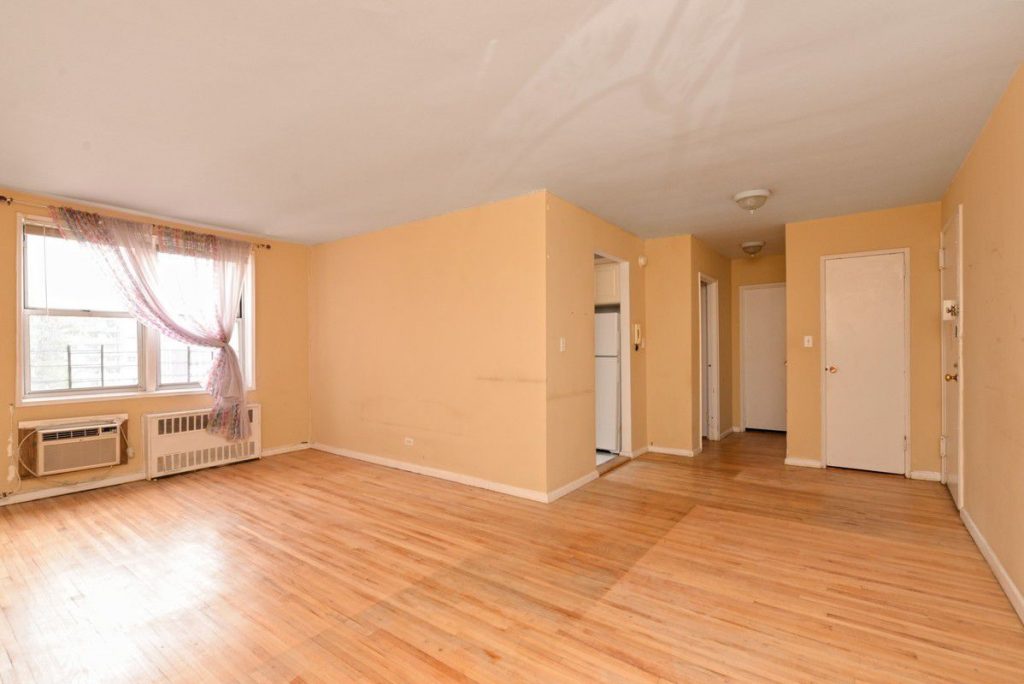 It's true. We will do anything to include Spuyten Duyvil listings in any blog post we can muster here at StreetEasy. It's not just the cool name, but it's a great little pocket of the upper Upper West Side of Manhattan, overhanging the Hudson. This $1,550 apartment is 700 square feet. In other words: LARGE. Hardwoods, eat-in kitchen, closets and great layout. Metro North or buses get you downtown.
Queens
Sunnyside
41-07 42nd Street #4E — $1,950/month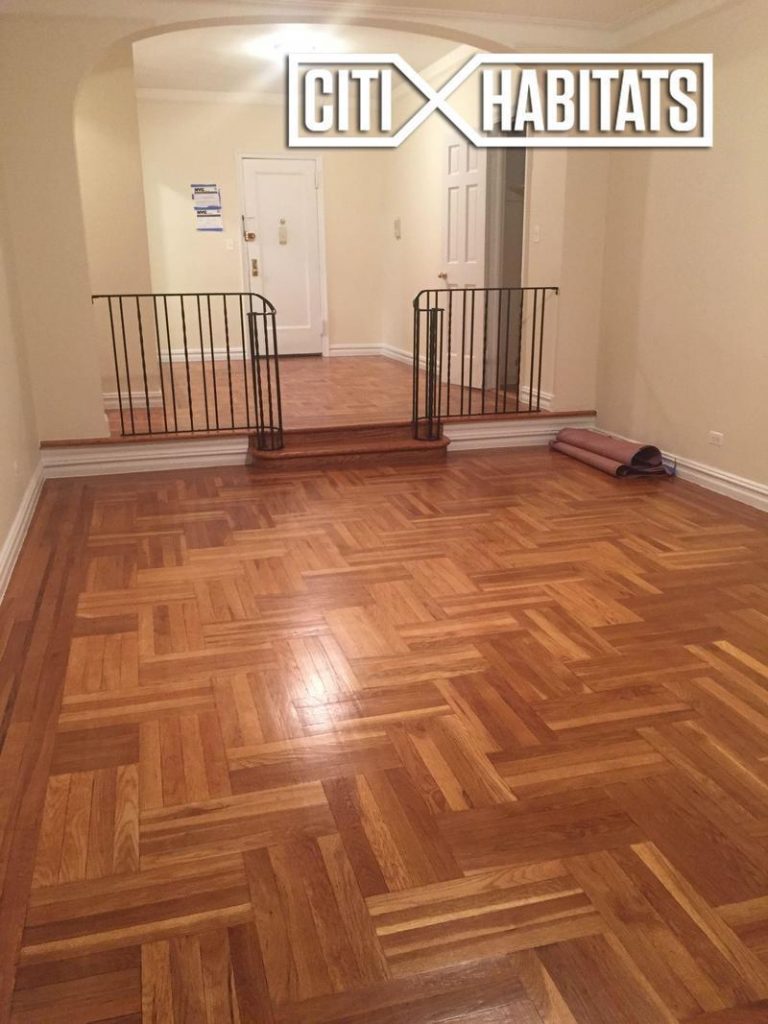 A classic prewar,-6-story building with a live-in superintendent, this 1-bedroom unit is for rent for $1,950 a month. In addition to its generous 950 square feet, the unit features 9-foot ceilings and a bedroom big enough for a king-sized bed. Newly renovated kitchen, classic parquet floors. Two blocks to the 7 subway. Guarantors accepted.