A lottery for 62 apartments at a new development in the Bronx has now opened. The new building located at 2264 Morris Avenue is a $47 million development aimed to bring affordable and supportive housing to the University Heights section of the Bronx. The 11-story building will have a total of 94 units. In addition to the 62 units that will be available through the lottery, an additional 31 units will be for supportive housing.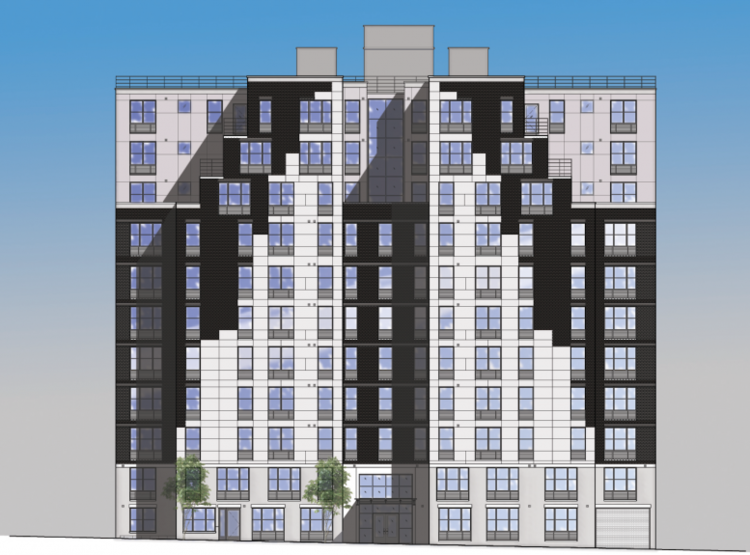 Fifty units will be reserved for applicants who make 60 percent of the area median income, while an additional 14 units will be available to those making 100 percent of the area median income — a rare opportunity in affordable housing lotteries.
Eligible incomes range from $31,195 for a single person all the way up to $110,700 for a 4-person household. The chart below lists all the details.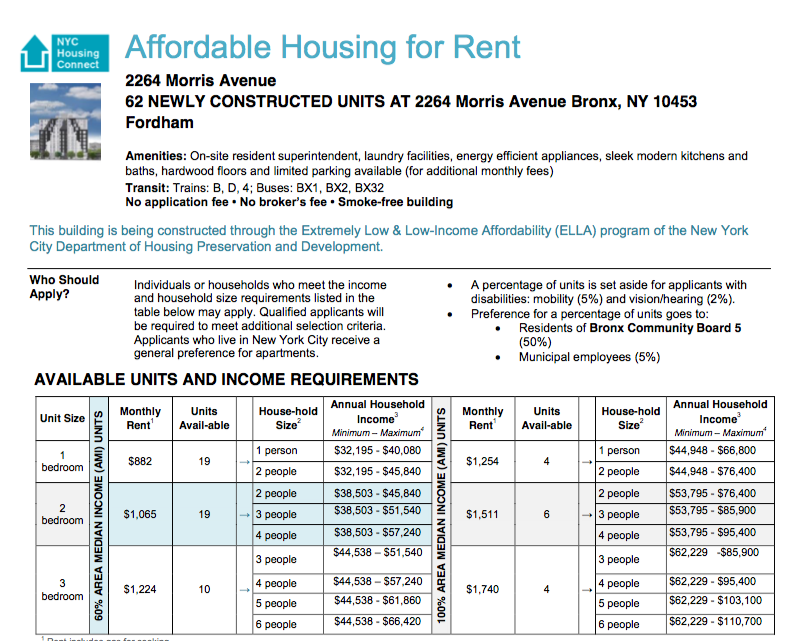 Amenities include the resident superintendent, laundry facilities, energy efficient appliances, sleek modern kitchens and baths, hardwood floors and, at additional cost, some limited parking is available.
To apply online, visit the NYC Housing Connect website. To request an application by mail, send a self-addressed envelope to: 2264 Morris Avenue: c/o Bronx Pro Group 1605 Dr. Martin Luther King Jr. Blvd Bronx, NY 10453. Only send one application per development. Applications must be postmarked or submitted online no later than Sept. 5, 2017.
Related: