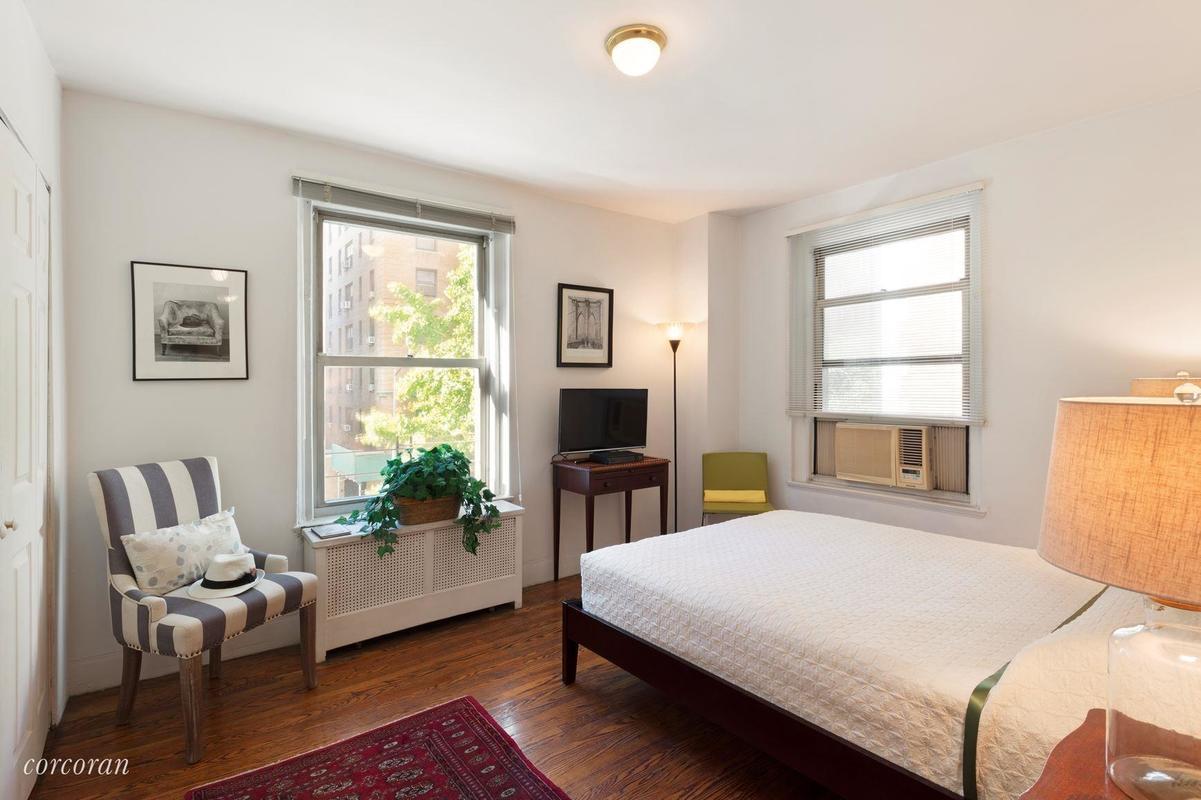 When a listing gets saved more than 50 times in under 24 hours, we here at StreetEasy take note. This 1-bedroom at 230 West End Ave. was listed on Saturday, and racked up 51 saves in a matter of hours. But maybe it's no surprise: The co-op seems to have all the makings of a crowd-pleaser, including a great location and great price. Is it as good a deal as it seems? Let's have a look.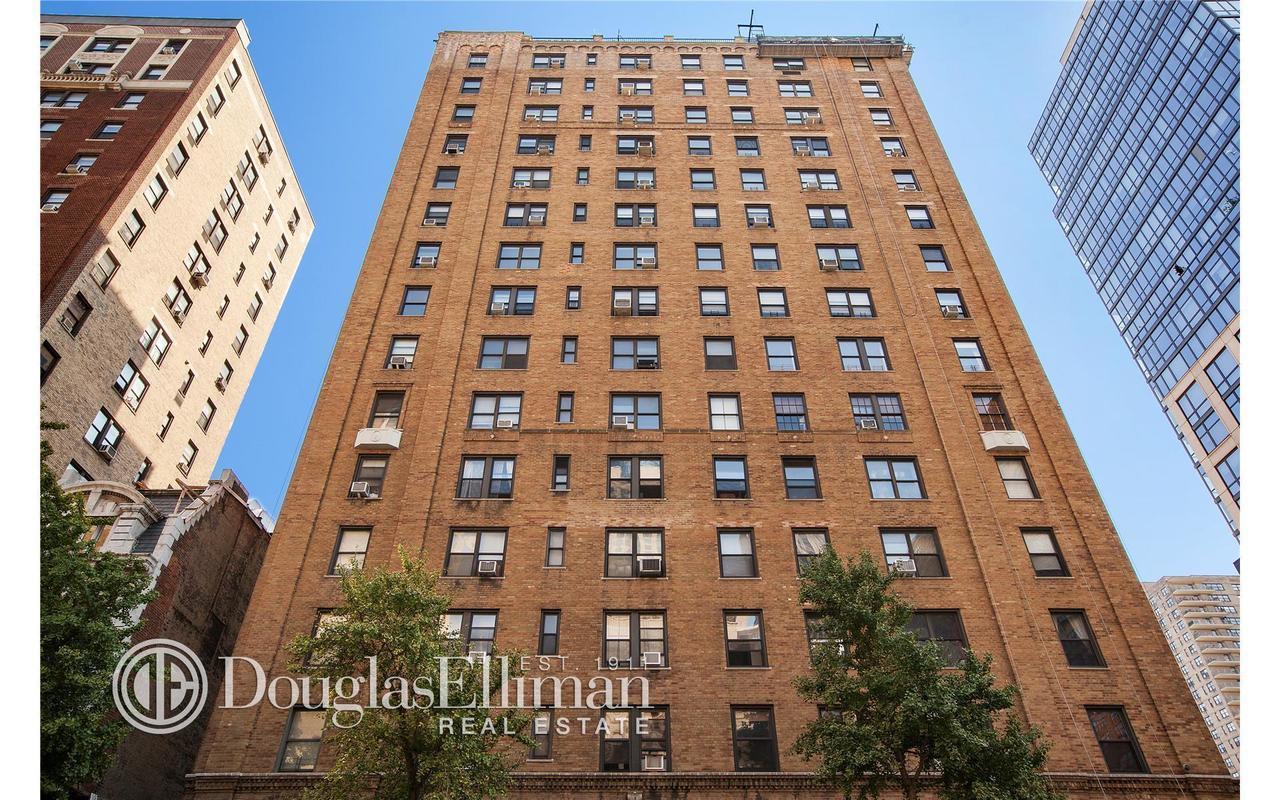 The Price
The price makes this place an easy sell. It's rare to find a studio in central Manhattan for under $500,000, but here we have a legit 1-bedroom right near Lincoln Center listed for a not-too-shabby $495,000. With 620 square feet of space, the apartment's price per square foot comes out to $798 — far below the borough-wide median of $1,698. The monthly maintenance fee for this home, however, is pretty steep at $1,227.

Why You'll Love It
But while the monthlies are high, 230 West End Ave. is one of those quintessential prewar Upper West Side buildings with all the trimmings. It was designed by noted architect Rosario Candela and has a full-time doorman and elevator operator. The elevator is actually one of those old-fashioned rigs that requires a white-gloved operator. Since this 1-bedroom is on the third floor of the 16-story building, you may run the risk of getting the stink-eye from said operator every time you request floor three. But, hey, who are they to judge?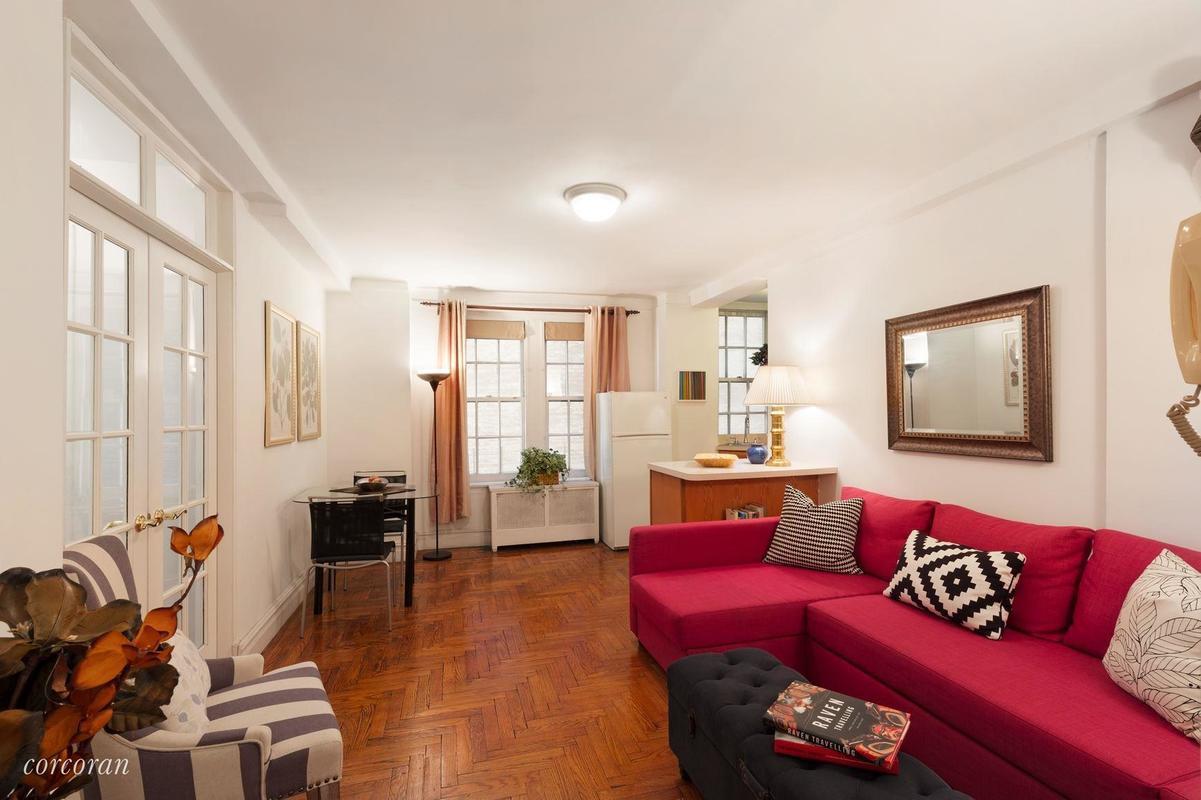 The interior of the apartment is pretty solid. The bedroom is in the corner, with windows on two sides and a whole wall of closet space. The windows take in lots light and look out over the quiet, tree-lined corner of West End Avenue and 70th Street. The living room is large and can easily accommodate a dining room table. All told, the layout would totally work for a couple or for solo living. Added perks include access to communal courtyard and laundry room.
And Why You Might Not
While this listing is reasonably priced and has some nice features, it's by no means perfect. Downsides include a tiny nook of a kitchen with little counter space. Another oddity is the location of the refrigerator, which edges out into the living room.
The living room window unfortunately also looks out onto a brick wall. But as we've said here at StreetEasy, "Beyond that brick wall is New York City." Guess some of the appeal of this apartment will depend on how good your imagination is.
—
Hey, why not like StreetEasy on Facebook and follow @streeteasy on Instagram?
Related: