A total of 14 units are being made available to qualified applicants for an affordable housing lottery in a new development in Williamsburg at 33 Ten Eyck Street.
Developed by the real estate firm YUCO in conjunction with the city's housing department, the brick building will have one 1-bedroom unit for earners at 40 percent of the area median income ($22,149 to $30,560) and 13 units for earners at 60 percent of the AMI ($33,860 for a single person up to $57,240 for a household unit of four individuals.)
Amenities for the new building include an elevator, outdoor area, intercom system, bicycle storage and laundry facilities.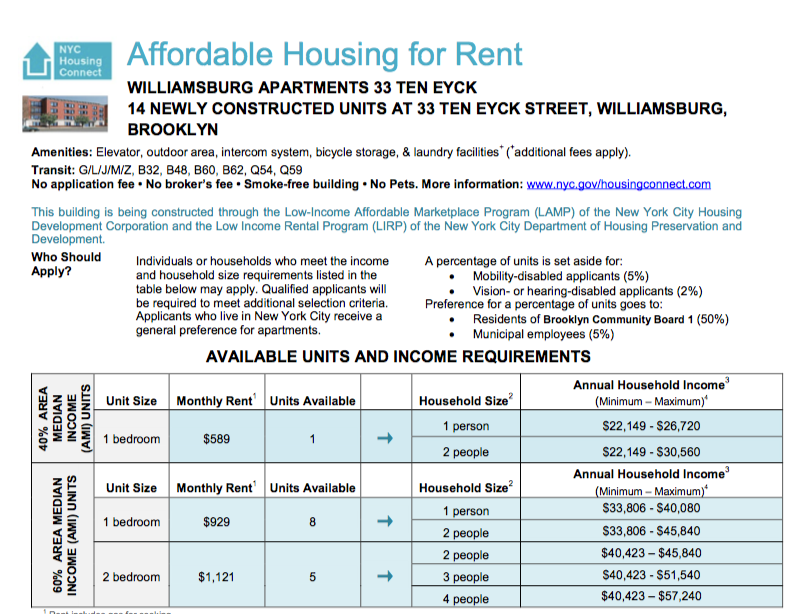 To apply online, please go to NYC Housing Connect To request an application by mail, send a self-addressed envelope to: WILLIAMSBURG APARTMENTS c/o Yuco Management, Inc., 200 Park Avenue, 11th Floor, New York, NY 10166. Applications must be postmarked or submitted online no later than July 24, 2017.

Related: