This week, StreetEasy is putting a spotlight on one of NYC's most iconic styles of homes: the townhouse. Historic or modern, big or small, we'll be looking at five of these beloved homes currently on the market — townhouses we think are among the most special in NYC.
Dreaming of townhouse living without the multimillion-dollar price tag? This 2-bedroom, 2-bathroom duplex located in a four-unit townhouse at 420 Franklin Ave. in Bedford-Stuyvesant may just fit the bill. This listing is represented by Vickey Barron, Teka Klopfenstein and Jordan Caruso of the Corcoran Group.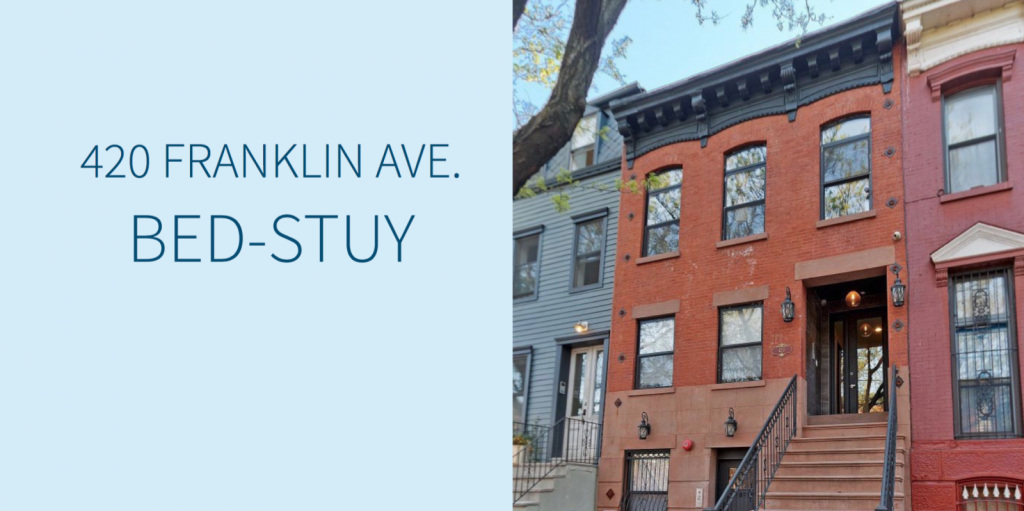 Built in 1899, the townhouse has been converted to accommodate four distinct apartments. The duplex is located on the garden floor.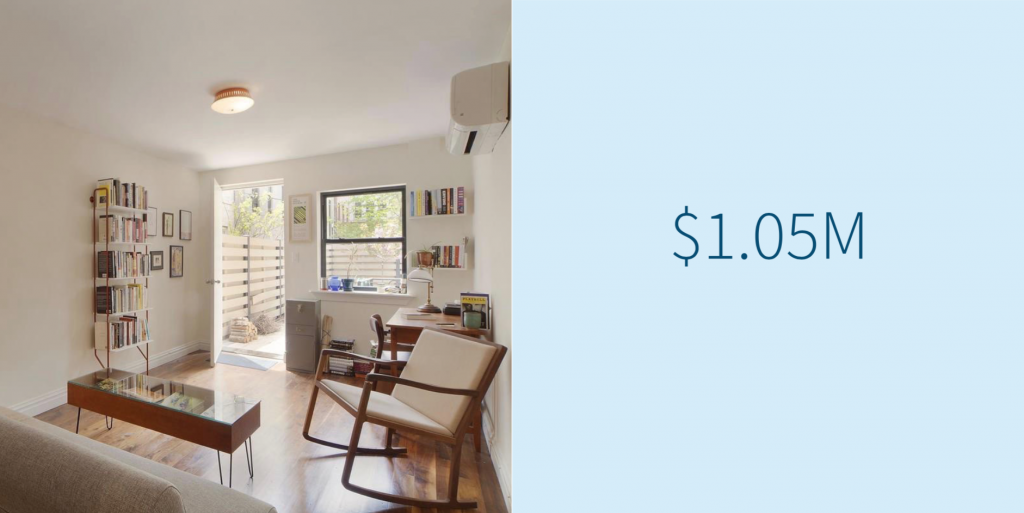 Assuming a 30-year mortgage with 20 percent down ($210,000), monthly payments are estimated to be $4,817 per month. That includes the mortgage payment ($3,996), monthly taxes ($1,132), and common charges ($414).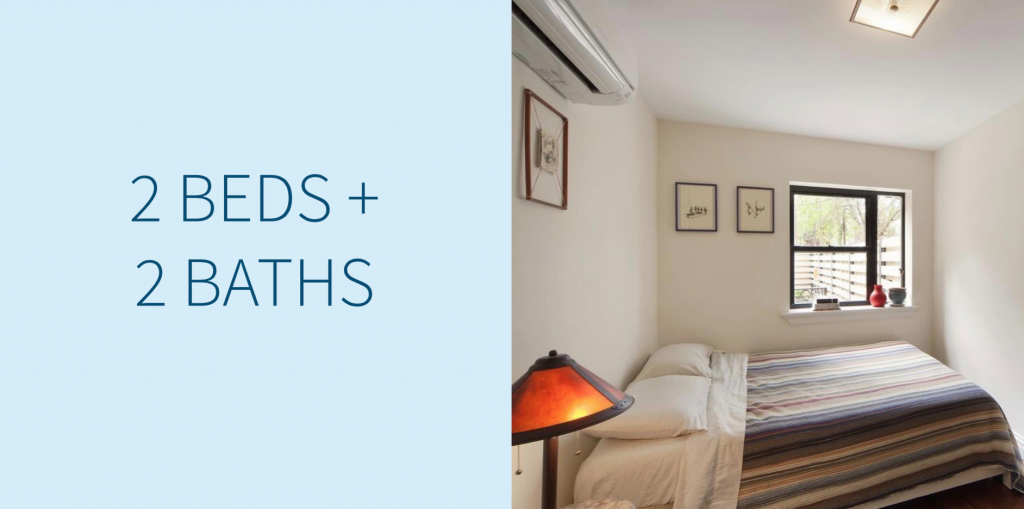 The home has over 1,400 square feet of space, which allows for a spacious master bedroom (22 by 9 feet), a second living room on the lower level, and a washer and dryer.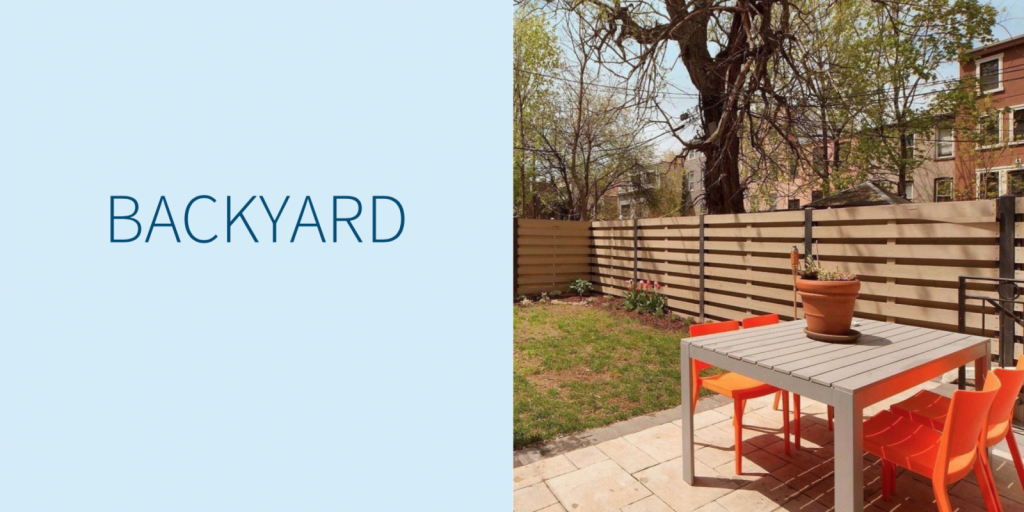 It can't be true townhouse living without your own backyard! This home offers a private, landscaped yard, measuring 35 by 17 feet, with a built-in grill.
Want to see more? Take a look at the listing at 420 Franklin Ave.
Represented by Vickey Barron, Teka Klopfenstein and Jordan Caruso at the Corcoran Group.
—
Hey, why not like StreetEasy on Facebook and follow @streeteasy on Instagram?
Related: