Living in NYC comes with its own challenges. First, you have to find an apartment and then turn it into a home you love. The design pros at Homepolish, an NYC-based home and office interior design company that provides design services by the hour, show us how they made over their own NYC apartments. The best part? You can book a free consultation with a Homepolish designer to create your own dream space, too.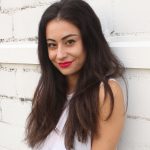 Designer: Tina Rich
Moved from: North Williamsburg
Moved to: Williamsburg
Rent or buy? Rent
Space challenges: Making a new construction rental feel personal while maintaining that new home space and light.
Apartment search journey: "We did a lot of research and knew what was out there in terms of spaces and pricing. We initially saw the apartment at night, when we came back the next day and saw how much natural light there was, we fell in love! We knew we found a gem."
Tina's Apartment BEFORE:

Tina's Apartment AFTER: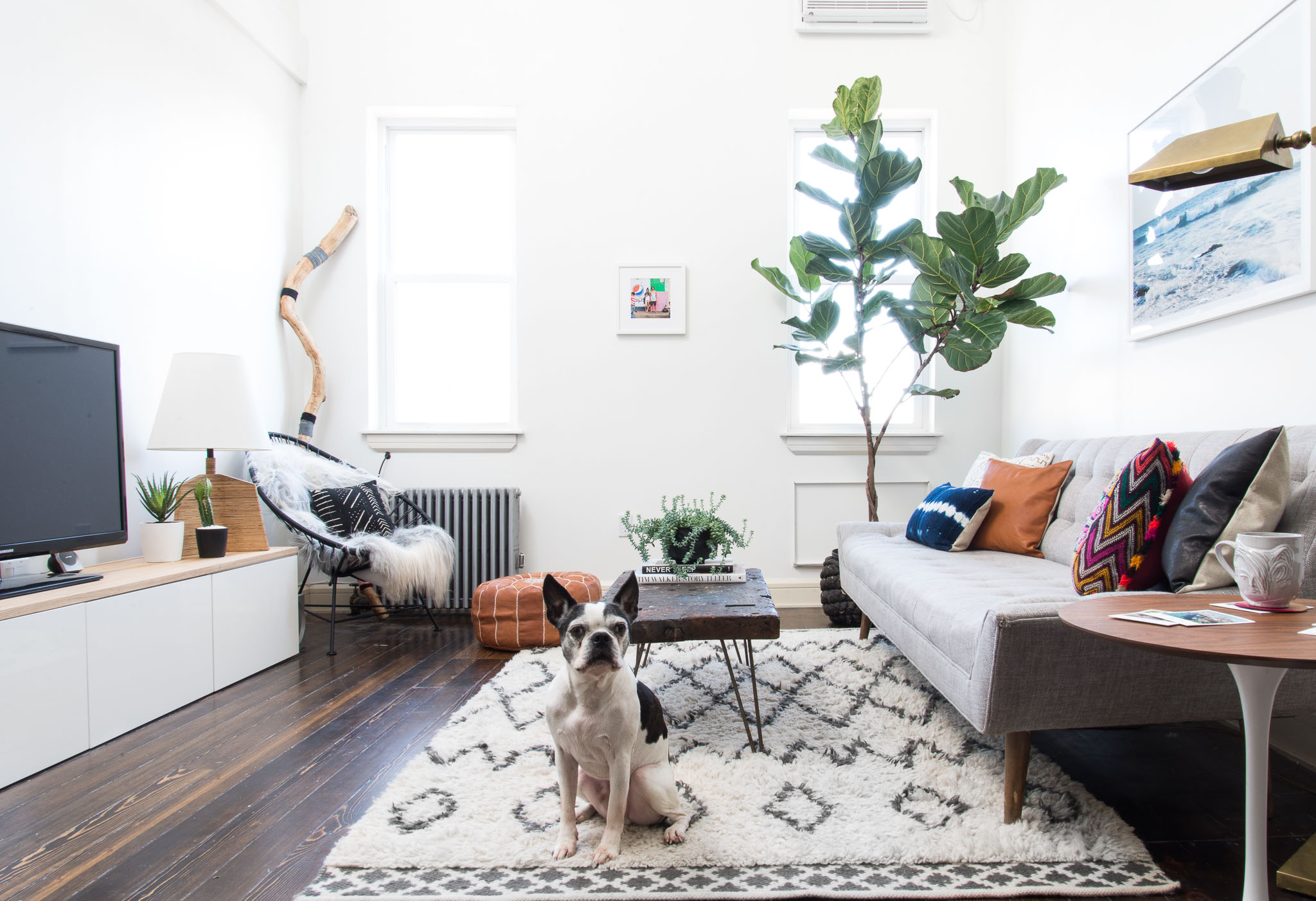 GETTING PERSONAL
"As a designer, I want to be able to choose everything in our space, from paint colors to the bathroom tile," says Tina. But since her new home was a rental, and larger changes were neither permitted nor practical, she stuck with small cosmetic changes that would make a big impact. The small kitchen galley received some added shine thanks to an "easy and inexpensive upgrade" such as new brass cabinet pulls while colorful printed wallpaper was added to the bathroom. Additionally, lighting fixtures were replaced throughout the apartment and a custom 5-foot mirror was created for the dining room. "I knew I wanted to make the dining room feel bigger," she says, and the new round mirror "really opened up the space."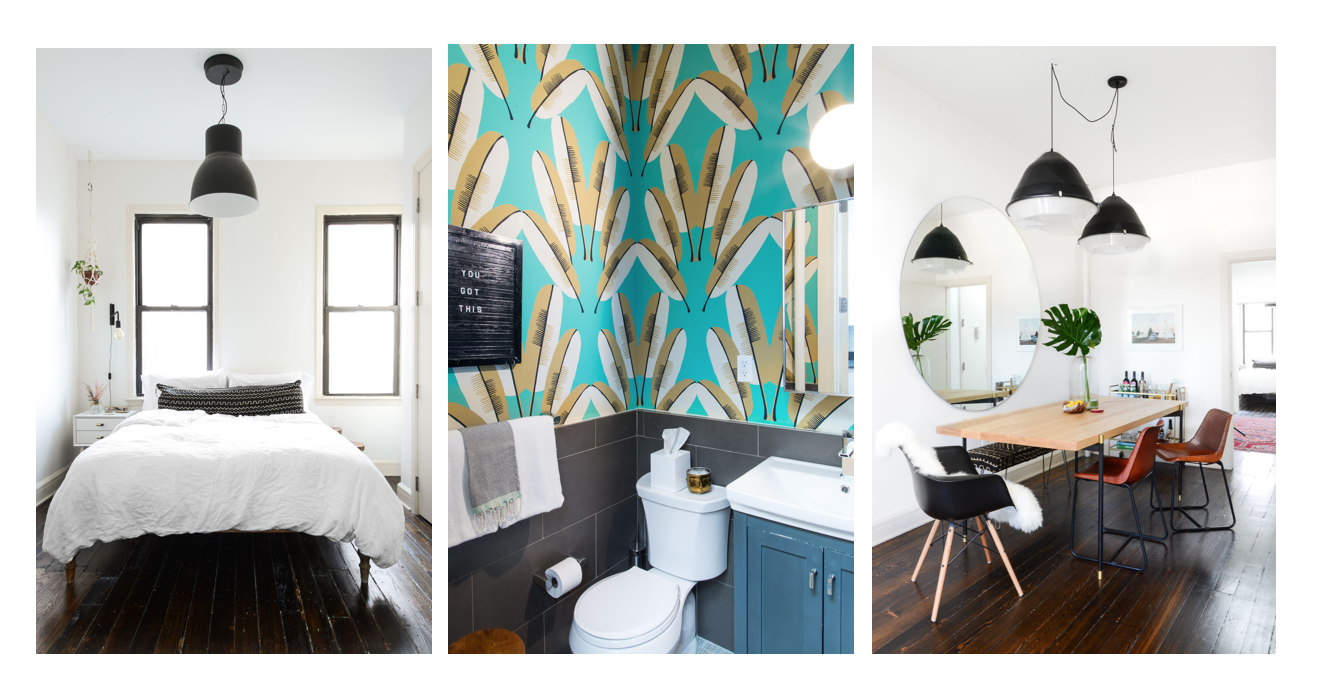 BRING THE OUTDOORS IN
As a final touch, Tina was liberal with her placement of plants throughout her home, including a fiddle leaf fig tree, a cactus, ferns and hanging planters. "Plants always bring life to a space. When designing spaces, I really think that they are the final touch," she said. Another natural element was the addition of a walking stick she found in a Brooklyn park, which she later wrapped in yarn.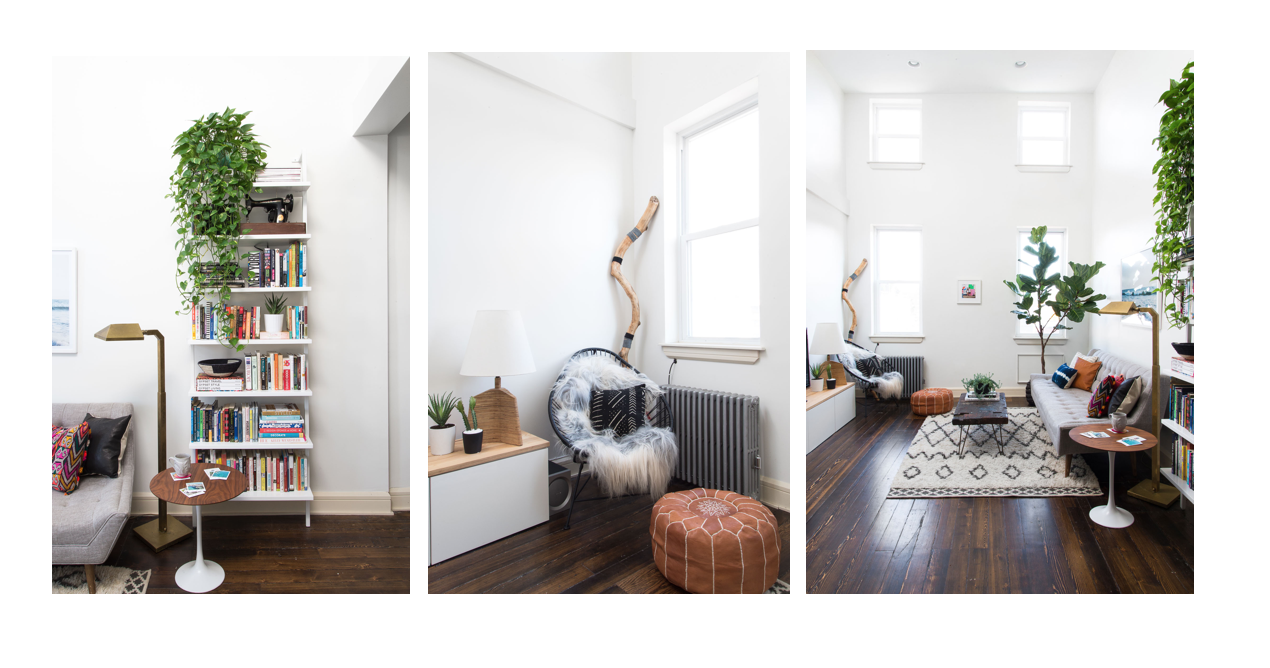 JUST BECAUSE YOU CAN, DOESN'T MEAN YOU SHOULD
Tina's previous home was a basement apartment with frosted windows. "I was craving light, which is why we fell in love with this space," she says. Despite the upgrade in space, and wanting to maintain the home's amazing light, she remained disciplined with what she brought in. "I wanted the space to feel open, so I didn't want to add any visually heavy pieces like storage cabinets." So to provide minimally invasive storage she purchased low-to-the-ground cabinets from IKEA that also provided a tabletop for extra lighting, plants and her TV. "My husband and I definitely think less is more, so we try our best to only keep items in our house that are useful, beautiful, or meaningful. Everything else must go!"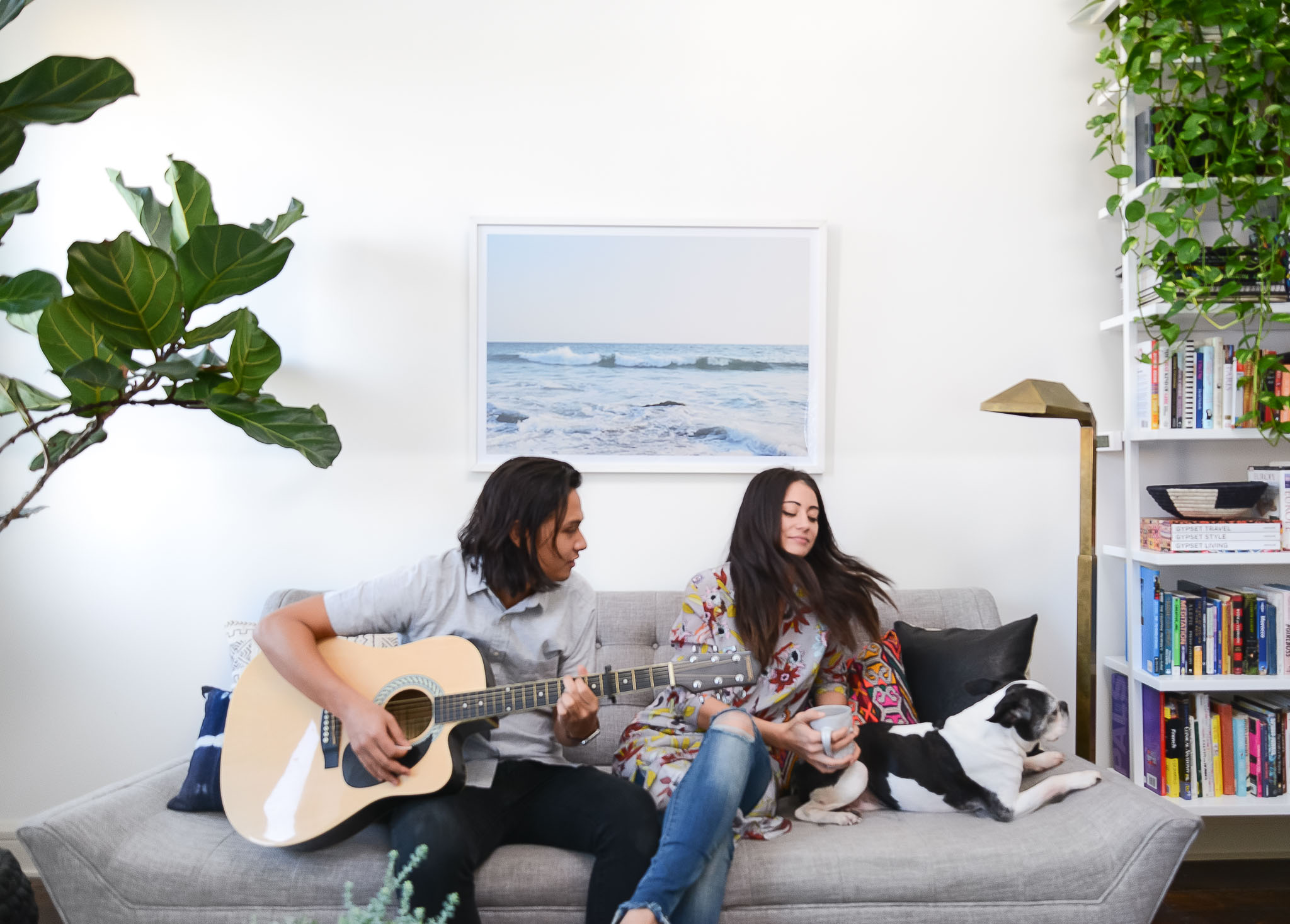 Visit Homepolish to view more photos of Tina's apartment.
Photos by Claire Esparros for Homepolish
Design by Tina Rich
Related: