Spring is finally here and that means the apartment shopping season is about to kick into high gear. As supply has remained low compared to record demand, developers are attempting to fill that void by adding new inventory to the market at a feverish pace. The New York City skyline is filled with cranes and construction crews while sales teams are starting to market these new developments and luxury condo conversions. Lower Manhattan, south of Canal Street, happens to be one of the greatest benefactors of this haste to get new properties to market. With this entire neighborhood rapidly evolving, we're going to take a look at 5 new developments that will have a transformational impact on their surrounding neighborhoods.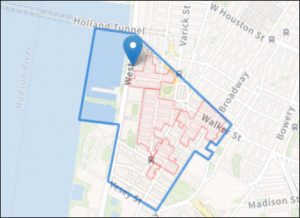 Price range: $7,250,000 to $65 million
Blending quiet Tribeca cobbled street living with luxury prestige, 70 Vestry is one of the neighborhood's most awaited and talked about new developments.
Located in the northwest corner of Tribeca (see map) and designed by the celebrated Robert A.M. Stern Architects and developed by the Related Companies, this building encompasses the standard for exclusivity and full-service luxury. With only 46 units, this development benefits from its prime waterfront location and easy access to surrounding neighborhoods such as Hudson Square and the West Village. Judging by the caliber of celebrity buyers that have already been named, 70 Vestry may very well become the 15 Central Park West of Tribeca.
Beyond the amenities, architecture and status, 70 Vestry's location is truly what makes this development transformational. Once an area that was filled with garages and low-rise commercial buildings, this section of Tribeca along West Street is getting a facelift. Additionally, a few blocks further north, there has been a complete redevelopment of Hudson Square, which has brought new developments like 15 Renwick and 70 Charlton. With 70 Vestry, this part of Tribeca is finally getting the respect it deserves.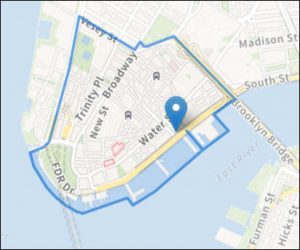 Price range: $1,220,000 to $18 million
The Fulton-Seaport has always been known for its historic vintage and charm. Once a neighborhood that was filled with the city's fishmongers and troublemakers, the Fulton-Seaport has recently undergone a historic transformation.
1 Seaport is the first of its kind for the neighborhood, a tall glassy condo development that will bring 98 units spread across 60 floors. By bringing exclusivity and luxury to this neighborhood, it will add a certain level of cachet to living there.
The South Street Seaport area is undergoing a complete redevelopment, which was jumpstarted post-Hurricane Sandy. The Howard Hughes Corporation has put hundreds of millions of dollars into the neighborhood, redeveloping Pier 17, transforming the Fulton Fish Market into an iPic Movie Theater and attracting world-renowned chefs like Jean-Georges and David Chang of Momofuku.
With more retail boutiques and eateries finding the opportunity in the South Street Seaport, 1 Seaport will add something new to the table that was never there before, full-service luxury.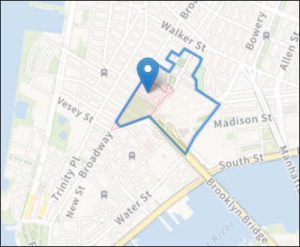 Price range: $1,955,000 to $5,200,000
The area around City Hall Park was never seen as a desirable residential area, until now. With buyers looking for any amount of green space, living next to parks has become something of an amenity. 49 Chambers, developed by the well-known Chetrit Group, is a luxury condo conversion taking place on the north side of the park.
With other buildings taking shape in the area, such as 5 Beekman and the redevelopment of the old J&R electronic shop at 23 Park Row, 49 Chambers will keep the essence of its Beaux-Arts architecture, while infusing it with high-end finishes and a full-service amenity package. This development will bring 99 residences to market and will have a dramatic impact on this neighborhood.
Once the headquarters for the Emigrant Industrial Savings Bank, the building looks classic compared to some of its neighboring counterparts. City Hall Park is essentially where Tribeca, the Financial District, and Brooklyn Bridge traffic intersect. The addition of this luxury conversion will have a profound impact on how this area will continue to be perceived and likely lend itself to further redevelopment down the line.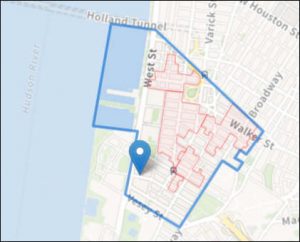 Price range: $1,540,000 to $18,900,000
Located in the southwest section of Tribeca, close to where all the action is, rises 111 Murray. Built on what was once an old college campus, this development takes advantage of an already prime location and gives interested buyers something to be excited about.
Across the street from Goldman Sachs and next to the Tribeca Whole Foods and Soul Cycle, the location could not get any better. Easy access to Battery Park City, while still maintaining the Tribeca cachet, 111 Murray is offering 157 apartments across 64 stories. Having recently topped out, the new development has already made a lasting impact on the downtown skyline.
111 Murray continues to prove that this part of Tribeca is and will continue to be everlasting. This is not the quaint, cobbled street part of the neighborhood, like where 70 Vestry is located. Rather, this is the commercialized, close-to-the-action part of the neighborhood that offers all its conveniences and access to everything that is going on in the neighborhood.
111 Murray will stand out in its stature but is not dissimilar to some of the larger builds that have taken place as of late in the area such as 56 Leonard and 30 Park Place.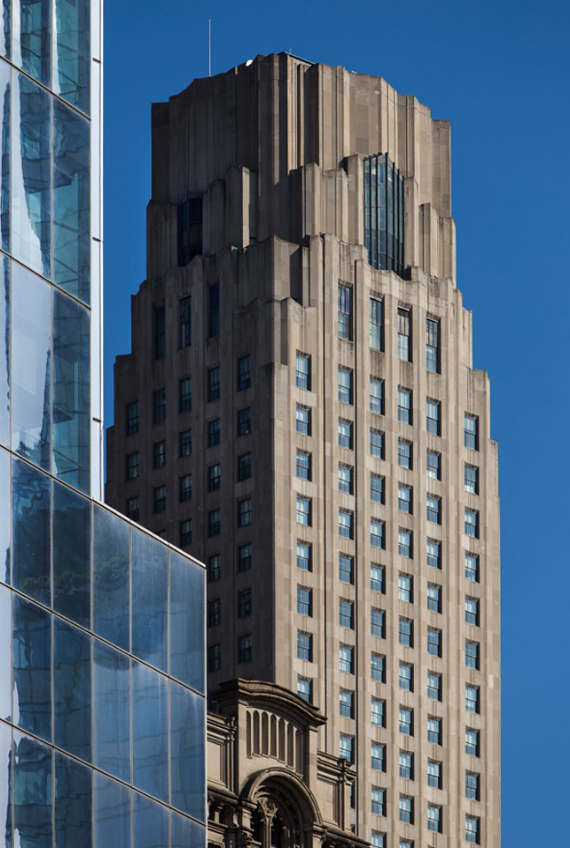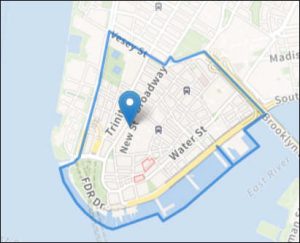 Price range: N/A
Many conversions that took place in the Financial District over the past decade offered value and luxury. The redevelopment of 1 Wall Street is going straight for super luxury. Once the headquarters for the Bank of New York, this building was designed by the legendary Ralph Walker and built in 1931. Walker also happens to be the architect behind 100 Barclay. With an art-deco style that is prevalent throughout the Financial District, 1 Wall Street will offer several hundred residences. It's currently being developed by Harry Macklowe, who is behind 432 Park.
This will be one of the first luxury conversions in the Financial District that will command prices between $2,000 to $3,000 per square foot. How far Wall Street has come! Additionally, one of the most exciting elements of this property is that Whole Foods has signed on for the retail lease when the development comes online. The addition of a grocer like Whole Foods has massive implications on a neighborhood, as it creates convenience that attracts buyers. Additionally, a tenant like Whole Foods will continue to attract additional retail tenants that will cater to residents, as opposed to just the office crowd.
Summary
Lower Manhattan is having its moment; it is thriving. With the continued new development and redevelopment taking place, current property owners are set to benefit from increasing property values. New buyers will also have their pick. As new residents flood the Downtown market, communities are evolving and the neighborhoods are continuing to change for the better. Long gone is the stigma that Lower Manhattan is just an office crowd community. Residents are making this part of the city their home and developers have taken note.