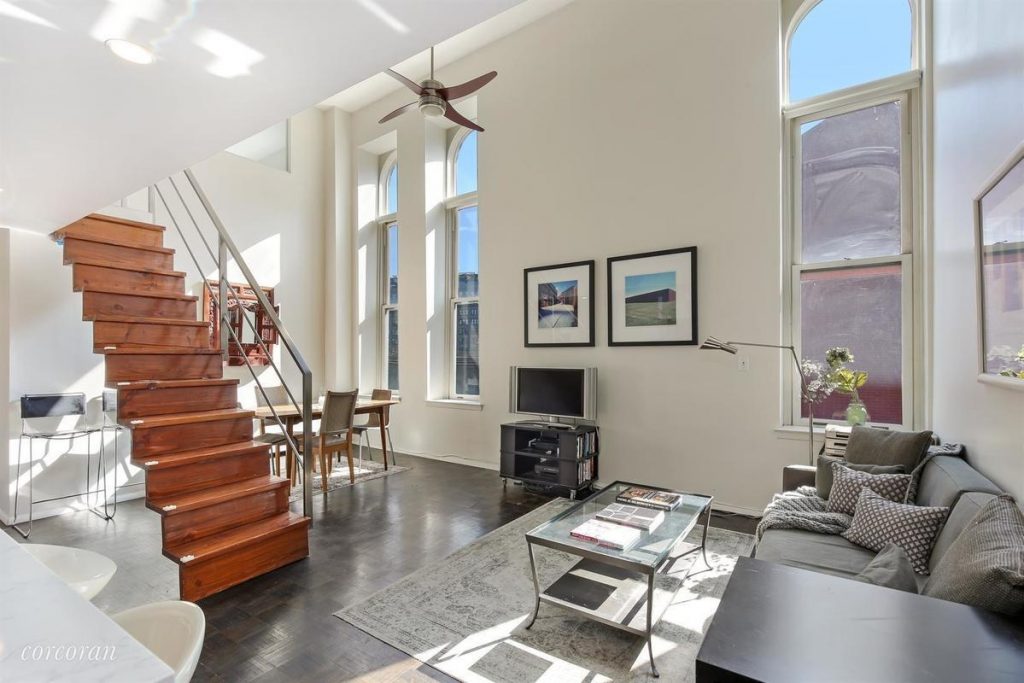 A great home is never about just one element — a gorgeous kitchen or great light — but the way several work together, producing an allure that totally overrides any shortcomings. Look at all the positives in this 2-bedroom, 1-bathroom condo in Brooklyn Heights: Those soaring ceilings, the huge windows offering views of the Brooklyn Bridge and Manhattan skyline, the fantastic location, the flexible spaces and sleek finishes.
At $1.295 million, this home is no blue plate special, but it comes with a ton of practicality and appeal. The listing, held by Corcoran agents Deborah Rieders, Sarah Shuken, and Raquel Lomonico, hit StreetEasy just six days ago, and has already been saved by 85 users. Why all the love for 55 Poplar St. #4J? Let's check it out.

The Price Tag
Yes, $1.295M is no small chunk of change. But this home is in Brooklyn Heights, Dumbo-adjacent, with huge windows and sweeping views. And the monthlies are relatively low, at just $374 in common charges and $517 in taxes. A J-51 tax abatement is in place until 2021.

Why You'll Love It
Who isn't a sucker for light and air? Despite its location in a historic boys' academy turned condo, this home feels thoroughly modern, offering tons of light and air. The open floor plan, loft-like layout enhances airy effect and makes for an efficient use of space. The spacious master bedroom is on the first floor and the other main rooms have usable lofts. The living room's high perch makes for a cool sleeping area, while the bedroom's offers a functional workspace.
Let's not forget the modern kitchen, with sleek finishes and Viking and Miele appliances. Or the sliding barn doors concealing the in-unit washer and dryer as well as the bathroom. There's both style and practicality here.

And Why You Might Not
While the living spaces seem comfortable, there is only one closet in entire home, inside the main bedroom. Look at the pictures (or Google Maps) carefully, and you can see that 55 Poplar Street sits near the Brooklyn-Queens Expressway and the Brooklyn Bridge — so near that it almost seems like you could reach out and touch the cars zipping by. Not everyone will want to gaze out upon a freeway.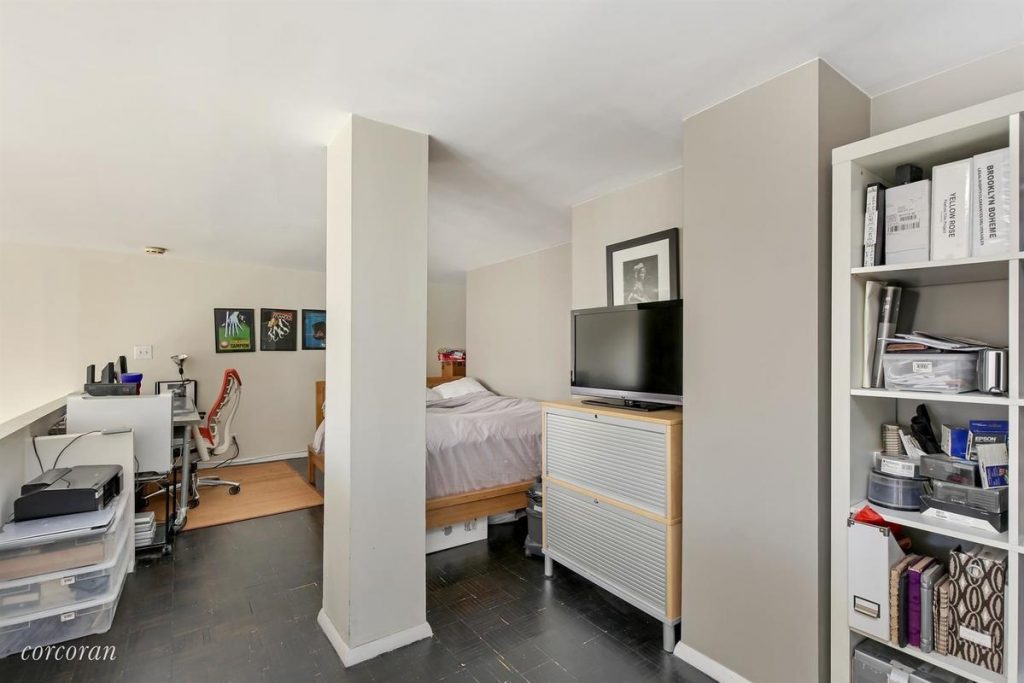 But the flip side of being at the north end of Brooklyn Heights is that you're close to everything — the bridge, Dumbo, Downtown Brooklyn, and no fewer than eight subway lines. Is that a trade-off worth making for this sun-flooded loft? You tell us.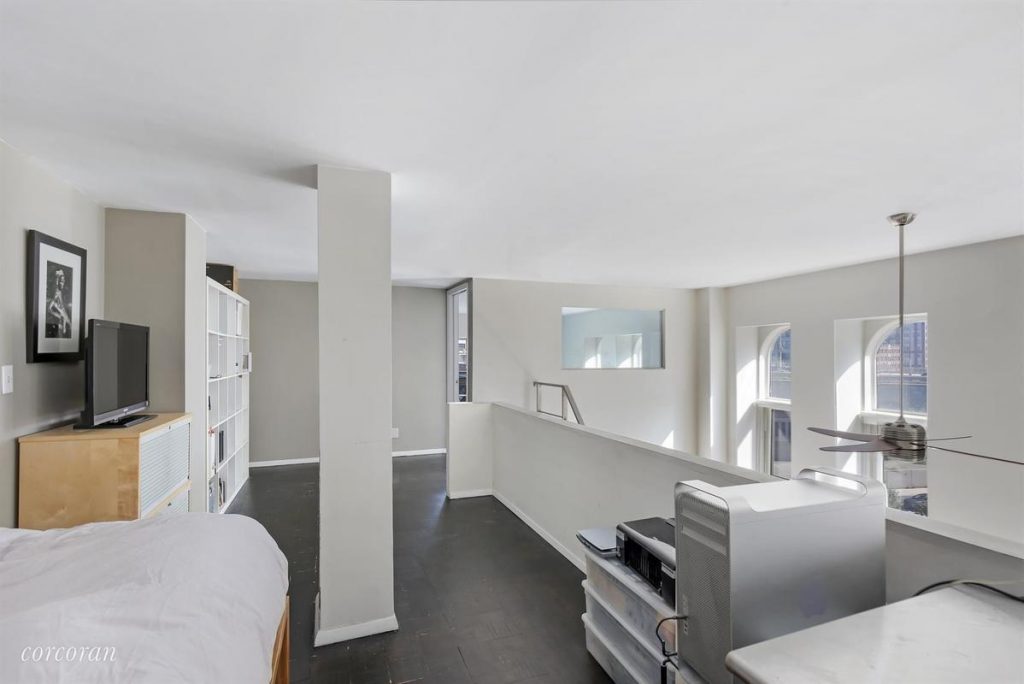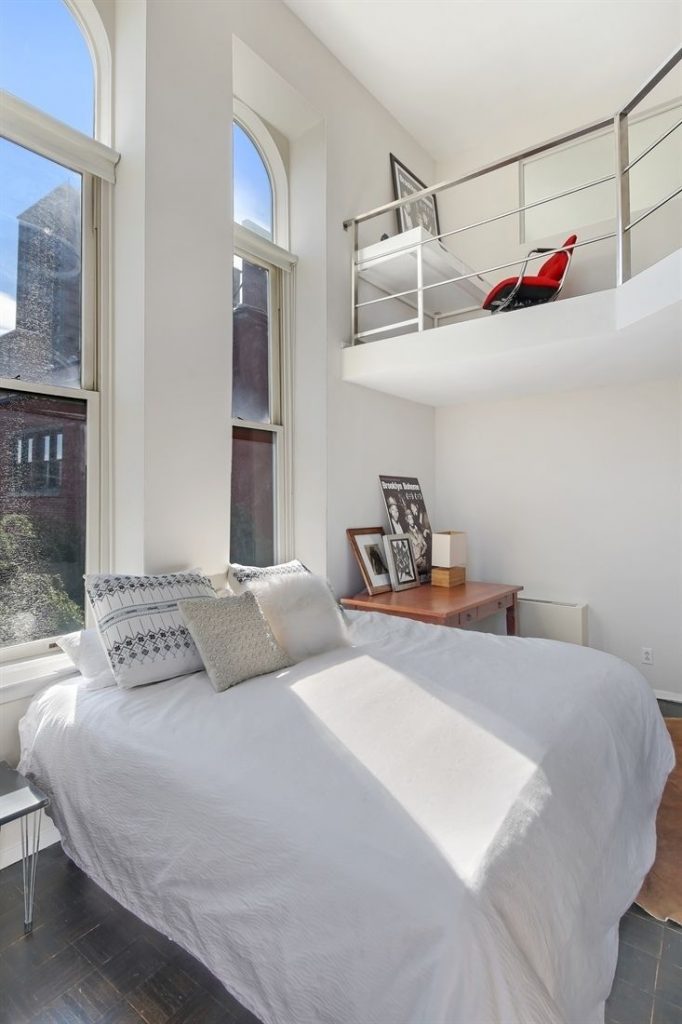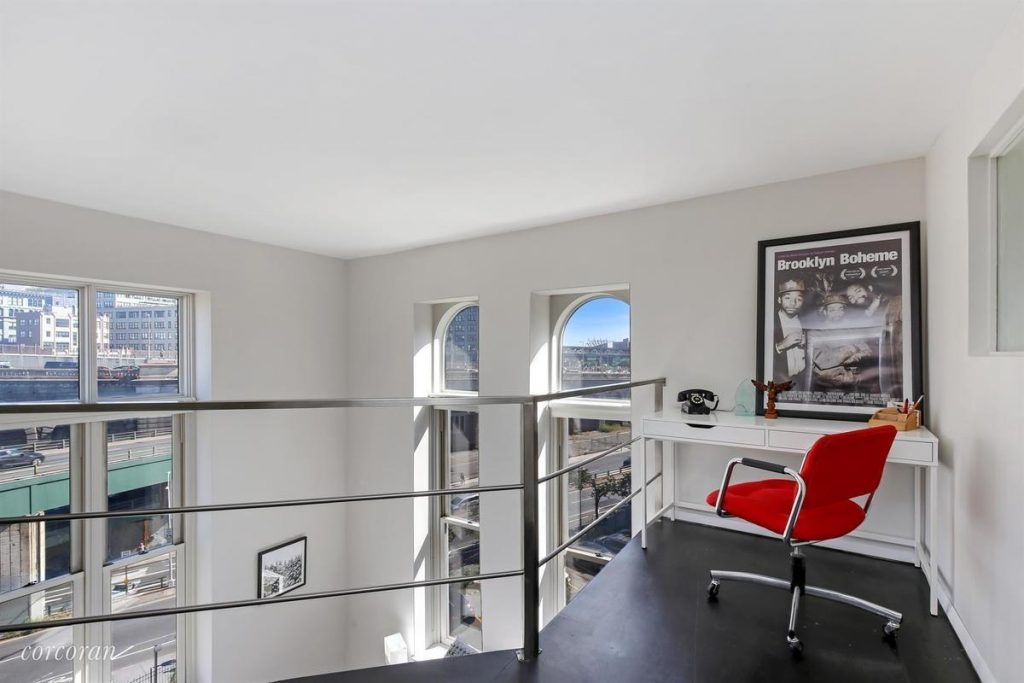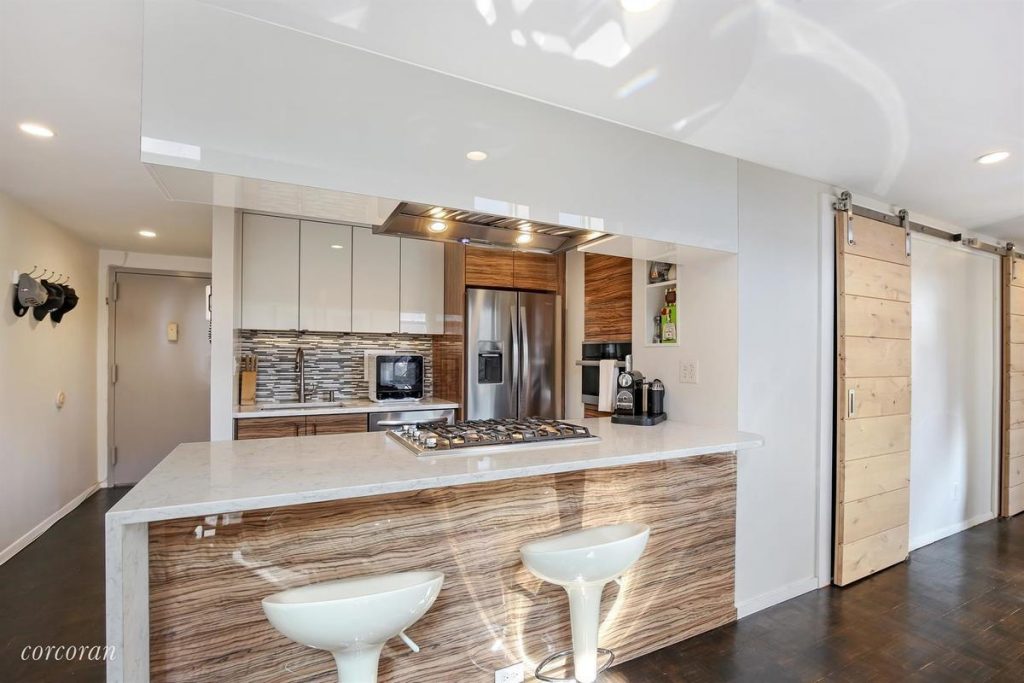 —
Hey, why not like StreetEasy on Facebook and follow @streeteasy on Instagram?
Related: