It's sleek, it's in SoHo, and there's a motorcycle in the living room. The asking price is $20 million, but, really, so what? Look at those angles. Look at all that light.
This condo at 95 Greene St. #PHABE is basically a temple of design perched above the cobblestones and cast iron facades of SoHo's loveliest block. It spans four levels and 8,200 square feet of indoor and outdoor space. Also, there is a motorcycle in the living room. Don't ask why. Just marvel at how small it looks in the space.
Okay, you want details. There are four bedrooms and four baths. There are four, or perhaps three, terraces (we can't quite tell). There are what the listing characterizes as "very low" common charges and taxes, har har har: only about $10,000 per month.
But obviously, if $10K a month is concerning, you are not the target New Yorker for a sprawling triplex penthouse on Greene Street.
The home's design does not wholly give itself over to minimalism. The severity of the living room (atrium?) finds its match in a smaller sitting room that looks straight out of a Spanish villa.
We love the chandeliers in the dining area and the rustic pottery and those yellow dishes in the kitchen. (The kitchen was designed by Philippe Starck; its floors are imported European stone.)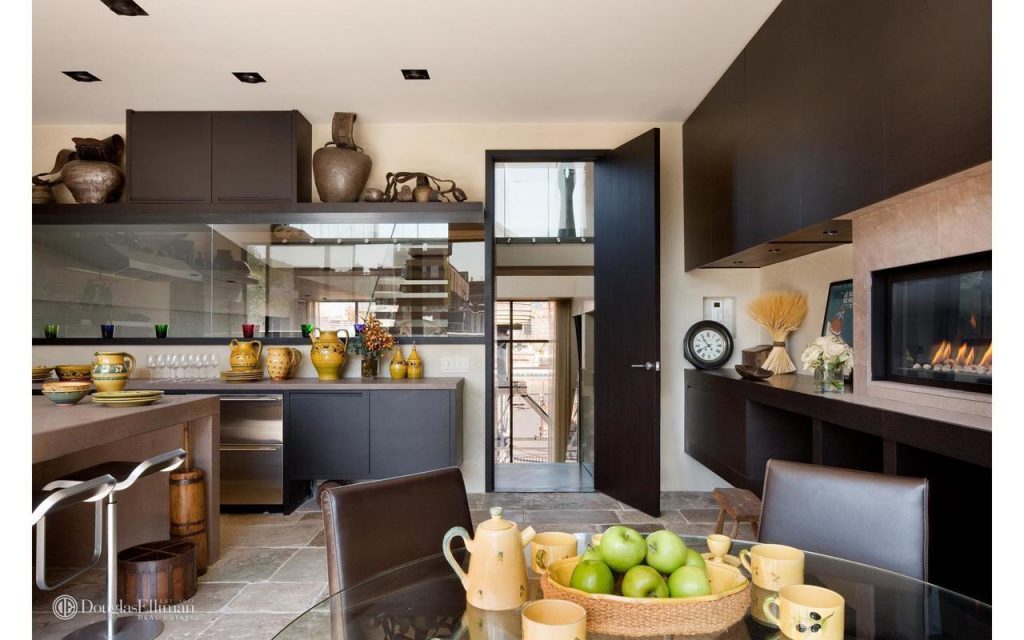 Fireplaces seem to just appear in the walls of this home. A hot tub appears in a far corner of one of the terraces.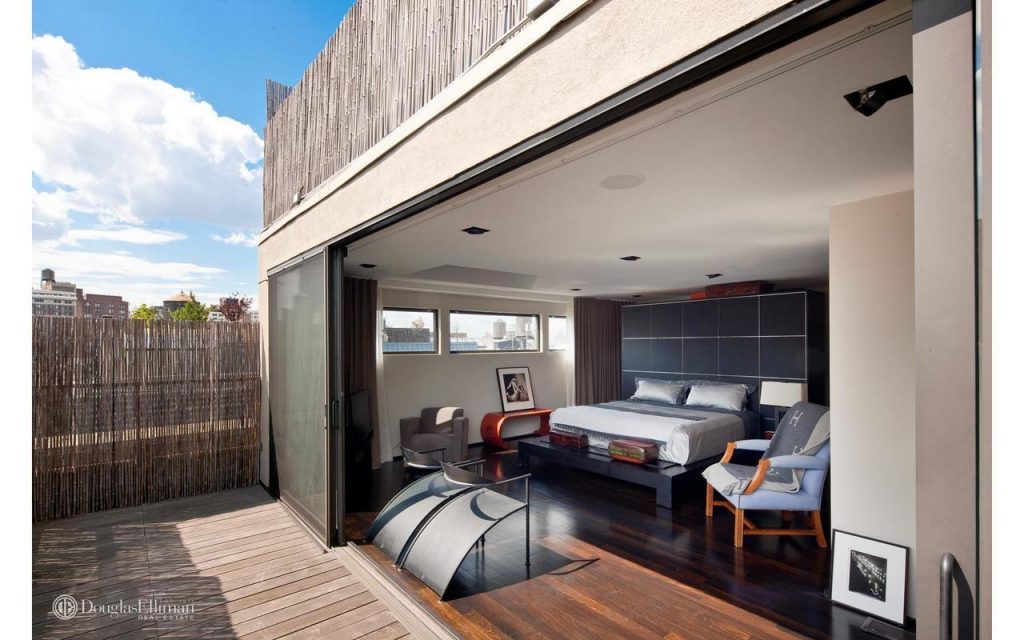 Oh, now it might not come in a building with three floors of amenities, like you could get elsewhere in this town for this piece. No word on the views, and there are quite a lot of stairs. Nothing's perfect, not even for $20 million. But how many of your wealthy pals have a motorcycle in their SoHo living room?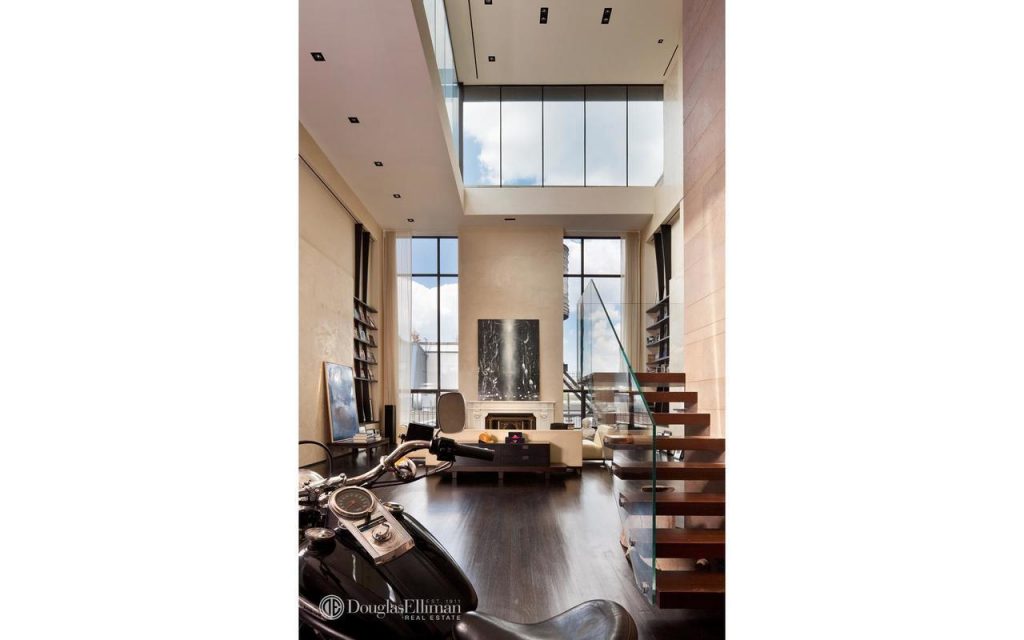 —
Hey, why not like StreetEasy on Facebook and follow @streeteasy on Instagram?
Related: