When the project on the grounds of the former Nassau Brewery in Crown Heights was first announced in 2014, it was known as 608 Franklin Avenue. Now, two years later, the 8-story building designed by ODA Architects is near completion and it's being called 1040 Dean Street.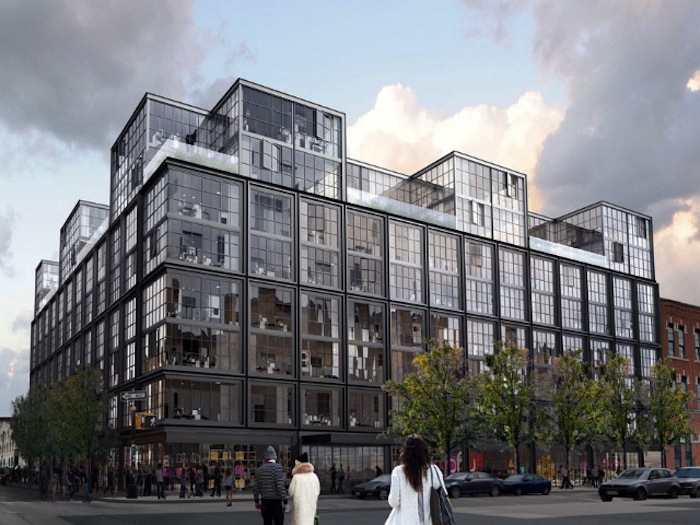 But the most important news is about the new affordable housing lottery that was just announced for 1040 Dean Street. According to the New York City Department of Housing Preservation and Development, 20 percent of the glassy-cool building's 120 apartments will be designated for people who make no more than 60 percent of the area's median income.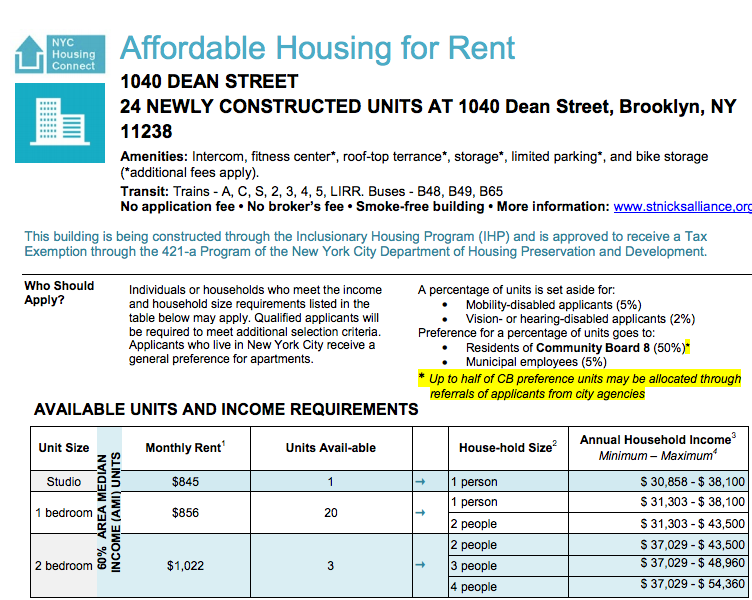 The lottery opened January 12 and the deadline to apply is March 12, 2017. Applicants can go through the NYC Connect site, or via mail by mail by sending a self-addressed envelope to: 260 Power Street, c/o 1040 Dean Street, Brooklyn NY 11211.
> Read how this woman won a housing lottery
Affordable units will cost between $845 monthly to $1,022 a month for two-bedroom units. Qualified applicants must earn between $30,858 for a single person up to $54,360 for a 4-person household.
In addition to the 24 affordable units, there will be 96 market-rate apartments as well as a first floor of retail at 1040 Dean Street. Other amenities at the mixed-use development include: a fitness center, a rooftop terrace, bike storage, parking for 67 cars and storage.

Other housing lotteries: