The new residential condo development at 781 Metropolitan Avenue on the site of a now-demolished White Castle fast-food restaurant in Williamsburg is ready to welcome tenants — including lucky winners of a new affordable housing lottery.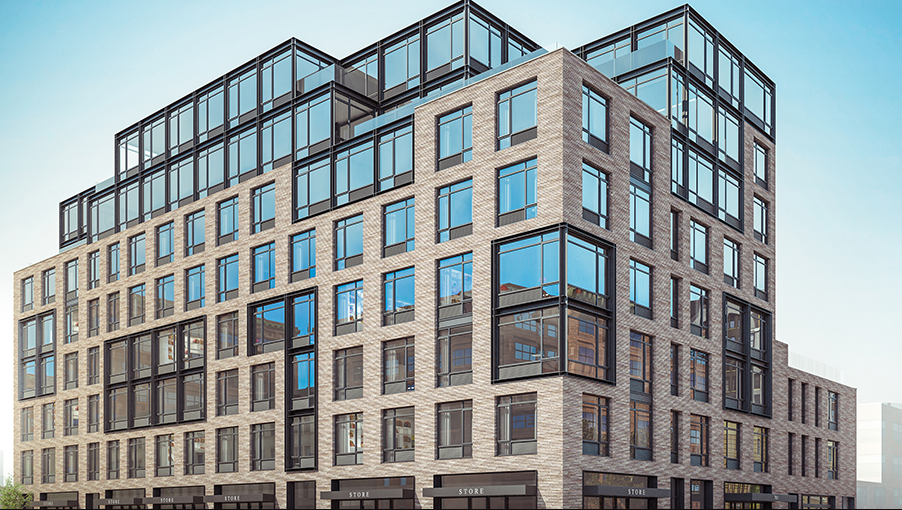 Sixteen units at 781 Metropolitan Avenue – also known as 371 Humboldt, will be available through the NYC Housing Connect's latest lottery. Qualified applicants must earn between $31,612 for a single person and as much as $45,840 for a 4-person household, which is 60 percent of the area median income.
Studios and 1- and 2-bedroom units will lease for $867, $931 and $1,123 for eligible applicants who win any of the 16 units up for grabs.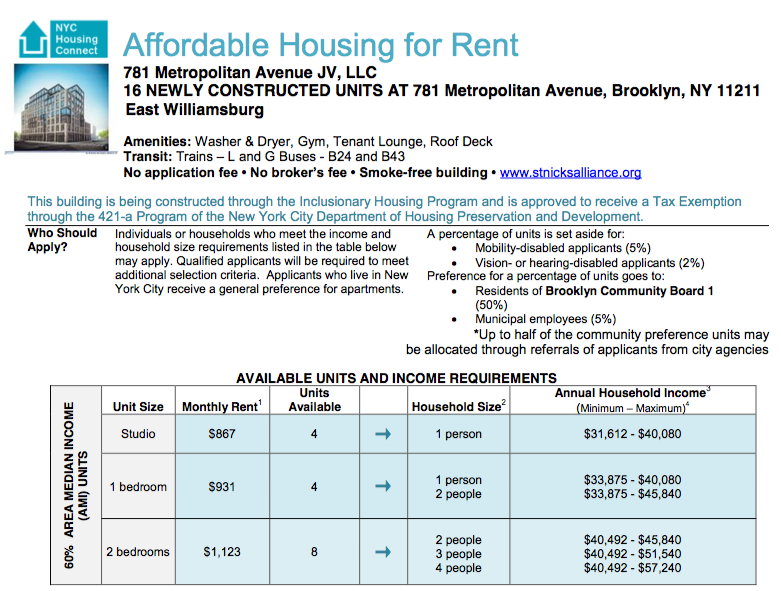 The Adams America development will feature a total of 81 apartments in the 8-story building from Isaac & Stern Architects. The luxury building features a gym, tenant lounge and roof deck as well as washers and dryers in each unit.
The deadline is June 13 and eligible candidates can apply online through the NYC Housing Connect portal. Applicants can also ask for mailing instructions at 781 Metropolitan Avenue JV, LLC c/o St. Nicks Alliance, 260 Powers Street, Brooklyn, NY 11211 by sending a stamped, self-addressed envelope.
The new building in East Williamsburg is made of brick and glass with interiors by high-end designer Paris Forino for a contemporary turn on the neighborhood's historic vibe.

Related: