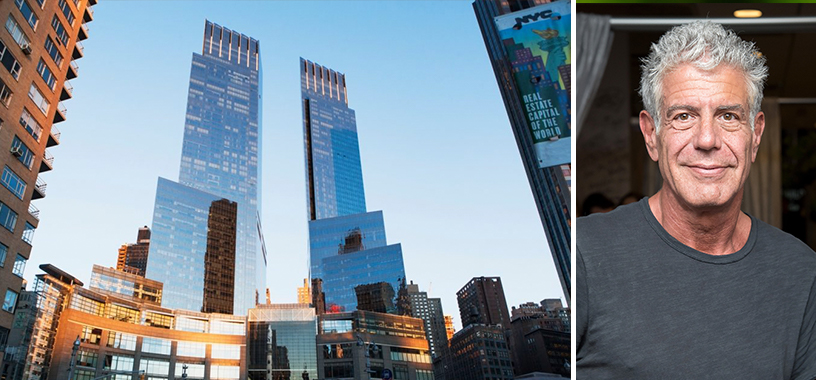 Anthony Bourdain may have been a world traveler and international celebrity, but the late chef and food critic got his start in New York City and called the place home until his shocking death earlier this summer in Paris. According to the New York Post, his former apartment at the Time Warner Center at Columbus Circle is now on the rental market, asking $14,200 per month.
As it is listed, the 2-bedroom apartment is cleared of all furniture and bears little sign of its former tenant's presence. But, no matter — the views are stunning, offering unobstructed western vistas of the Hudson River. The apartment is spacious, measuring over 1,200 square feet and each bedroom is generously sized. The master even has two walk-in closets, perhaps where Bourdain stocked his basic attire of T-shirts and ripped jeans.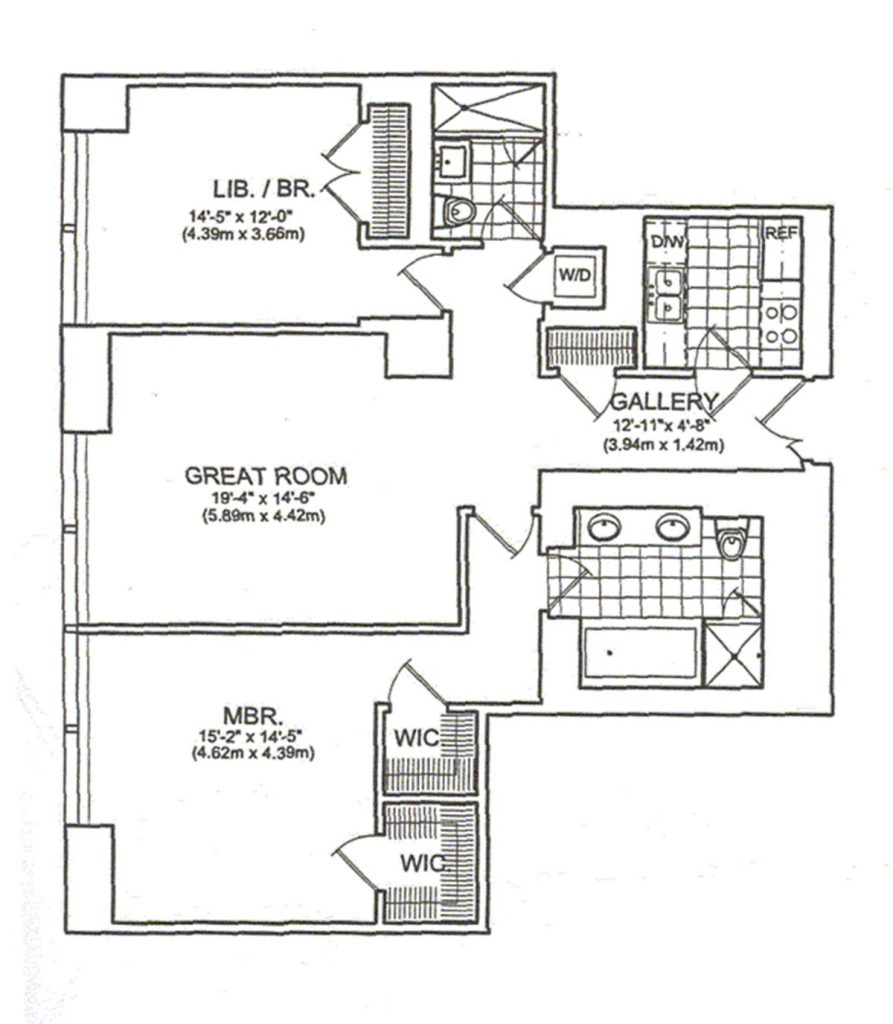 As expected in a luxury building of this caliber, there are high-end marble finishes in the formidable kitchen and bathroom, plus an in-unit washer and dryer in the hallway.
The Time Warner Center is one of the city's most iconic and glitzy new buildings and home to Per Se, one of the city's most iconic and glitzy Michelin star-rated restaurants. It's unlikely, however, that Bourdain selected the building for the restaurant downstairs. Chances are he'd have been more likely be found at Shake Shack or the Halal Guys out on Columbus Circle.