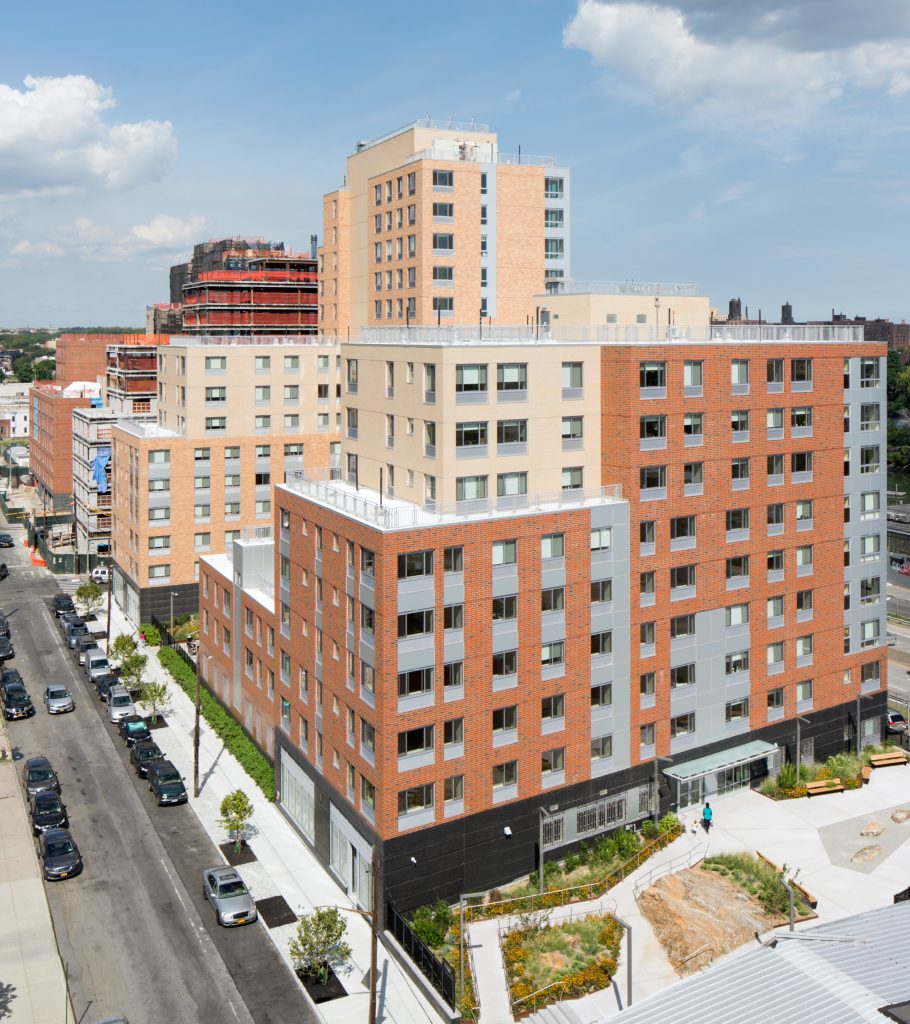 A new housing lottery will allocate 180 homes at the West Farms Apartments at 1939 West Farms Road and 1926 Longfellow Ave. in the Bronx to qualifying New Yorkers.
Ranging in size from studios to 3-bedrooms, the units are slated to go to qualified applicants at a variety of income levels, from 30 percent of the area median income up to 120 percent. The deadline to apply is Jan. 5, 2018.
The monthly rental charges will vary, too (see the chart above), but these figures represent some of the more inclusive criteria for an NYC housing lottery.
The West Farms Apartments are part of a redevelopment plan that has helped revitalize this section of the Bronx. The area encompasses 17 acres and has brought new housing and community development to this formerly underutilized manufacturing district.
Qualified applicants can apply online via the NYC Housing Connect site. To request an application by mail, send a self-addressed envelope to: West Farms Apartments c/o The Wavecrest Management Team, 87-14 116th St., Richmond Hill, NY 11418. Applications must be postmarked or submitted online no later than Jan. 5, 2018.

—
Hey, why not like StreetEasy on Facebook and follow @streeteasy on Instagram?
Related: