Another affordable housing opportunity awaits in downtown Brooklyn. The Hub — a residential development at 333 Schermerhorn Street — is offering a lottery for 150 units. Qualified candidates can enter the lottery via NYC Housing Connect, or find more information at the Hub's affordable housing lottery web page. Deadline to apply is Dec. 15, 2016.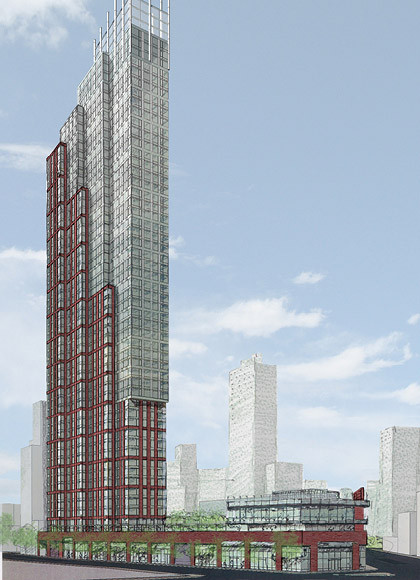 The Hub at 333 Schermerhorn is due for completion in 2017 and will bring 740 rental units to downtown Brooklyn. The high-rise tower will include a large, landscaped outdoor terrace with sun deck, a fully-equipped fitness center with yoga studio and locker rooms, a dog run, a grilling terrace and bike storage for every unit.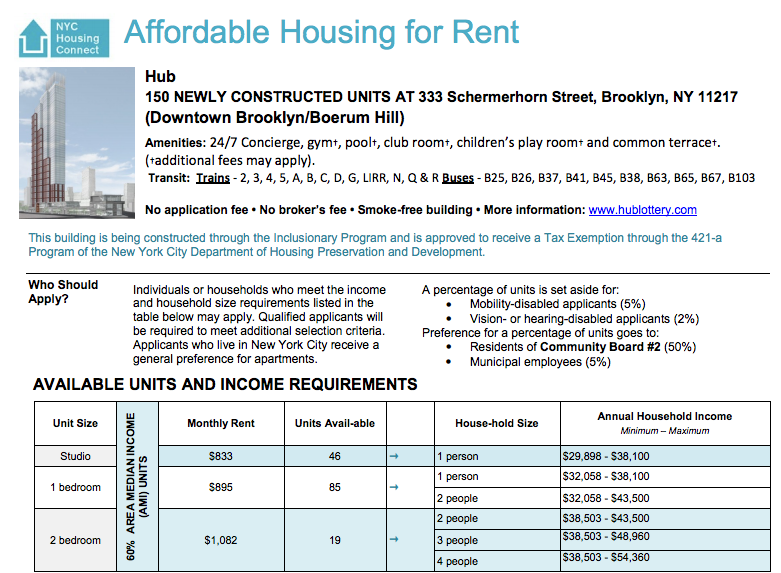 The tower was designed by Dattner Architects and is located near the BAM Cultural District, Boerum Hill, Park Slope, Fort Greene, Cobble Hill, Carroll Gardens and Prospect Heights.
Qualified applicants for The Hub's lottery units must have incomes between $29,898 for a single person for a studio; $32,058 to $43,500 for a 2-bedroom unit; $38,503 to $48960 for a 3-person household and between $38,503 and $54,360 for a 4-person household.
Related: