The recent 1 percentage point decline in rates increases the average NYC buyer's budget by approximately $83,000
This January, buyers returned to the NYC market in one of the strongest starts to the home shopping season in at least a decade. The average number of inquiries received by for-sale listings on StreetEasy jumped 21.7% in January from December – one of the strongest January increases among StreetEasy data going back about a decade. The only stronger kickoff to the season was January 2022 with a 23.1% increase, when buyers rushed to close on new homes ahead of the expected rise in mortgage rates later that year.
Eager buyers tend to jump back into the market in January after closely observing the market during year-end holidays. The New Year's rush this year dwarfs the monthly increases in buyer inquiries seen in previous Januaries: in 2015 and 2019, buyer interest typically rose 15.1% from December to January.
The recent drop in mortgage rates likely contributed to the stronger-than-usual rebound in buyer interest. 30-year fixed mortgage rates fell by nearly 1 percentage point to 6.1% in January from November – the sharpest decline since 2009. This provides an opportunity for priced-out buyers to rejoin the market, but signals a competitive spring shopping season. For sellers, this spring presents favorable opportunities for speedy sales and higher proceeds, as available inventory on the market remains low.
NYC Homes Under $800K on StreetEasy Article continues below
With Declining Mortgage Rates, Buyers Have More Purchasing Power
When mortgage rates soared to 7.1% in early November – the highest level since 2002 – many buyers already at their maximum budget had to cut the amount they planned to spend, just to keep monthly mortgage payments the same. The citywide median asking price of a one- or two-bedroom home was $800,000 in November. For a home at this price, prospective buyers with a 20% down payment would have to pay $4,292 per month for their principal and interest payments – an increase of 59.5% from November 2021.
By the end of January, mortgage rates dropped to around 6.1%, cutting mortgage payments for the same home by $418 to $3,874. This increases the same buyer's budget by $83,000 compared to November.
This additional buying power significantly expands access to the market for New Yorkers on a budget. Citywide, it increases the inventory of options that are affordable for these buyers by 10%. The same holds true even in boroughs where asking prices are traditionally high: the additional buying power of $83,000 unlocks 12.5% more one- and two-bedroom apartments in Manhattan. In Brooklyn and Queens, buyers would have 10.5% and 7.6% more options, respectively.
Manhattan Homes Under $800K on StreetEasy Article continues below
Expect a Competitive Market This Spring
In addition to falling mortgage rates, the city's strong labor market will support buyer demand this spring. In December, private sector employment in NYC rose to 4 million jobs – about 98% of its peak level before the pandemic. Even with recent layoffs in technology and finance, the city created 20,000 more jobs in December compared to November, led by sharp hiring increases in healthcare and hospitality.
Despite the resurgence in buyer demand, new inventory coming into the market remains limited. Many homeowners are reluctant to put their homes on the market after having scored mortgage rates far lower than those currently available. In January, the number of new listings entering the market fell 12.7% year-over-year, following a 24.3% year-over-year decline in December. As a result, buyers entering the market are still competing for limited new inventory.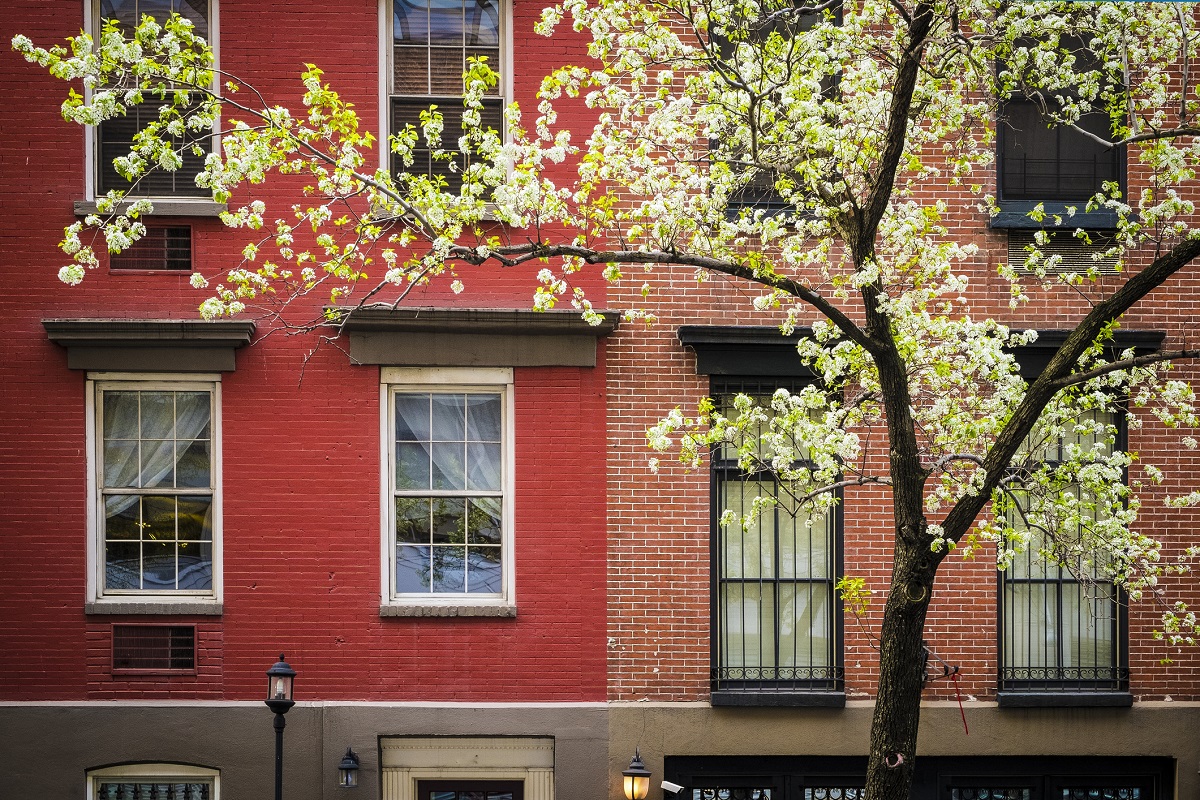 All of this signals that the NYC sales market will remain competitive for buyers this spring. For sellers, the return of buyer demand combined with limited inventory creates favorable conditions for quick sales with potentially higher proceeds. The decline in mortgage rates brought much-needed relief for buyers, but they should expect strong competition for well-priced homes relative to comparable listings in the area.
The Market Outlook After Spring
Beyond what's likely to be a competitive market this spring, the outlook for the NYC housing market largely depends on mortgage rates, which will likely remain above pre-pandemic levels this year. Elevated rates have already battered the sales market, with 27.3% fewer listings entering contract this January compared to a year ago. With homes staying on the market 13 days longer than January last year, for-sale inventory rose 4.1% year-over-year to 15,804 this January.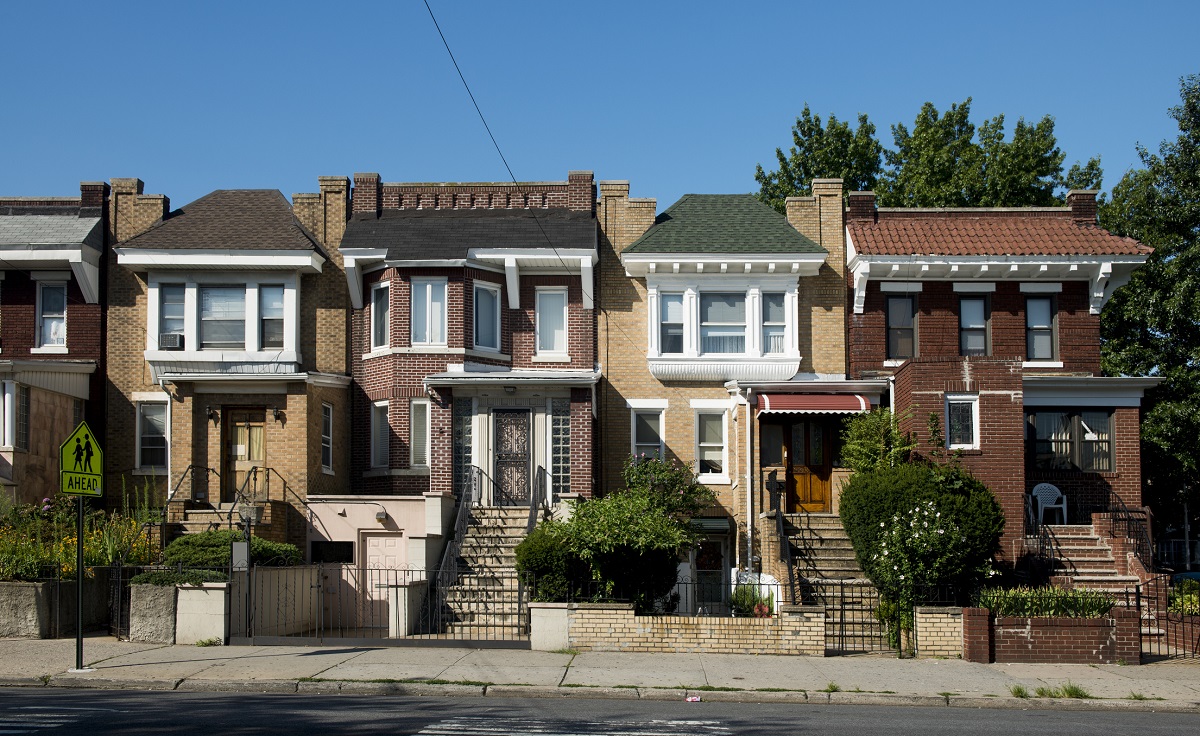 That said, as monthly mortgage costs continue to fall, the number of homes entering contract will eventually begin to grow this summer relative to last year. Moreover, the market in spring 2022 was unusually competitive, with buyers rushing to lock in lower mortgage rates as the Fed aggressively hiked rates to slow inflation. Hopeful buyers can now take more time to consider available homes on the market after the hyper-competitive buying season last year.
However, the path to balance will likely be bumpy. Volatile changes in mortgage rates can make it difficult for buyers discouraged by high rates last year to restart their home-buying journey. Working with an experienced buyer's agent, such as a StreetEasy Expert, is a great way to navigate rapidly changing market conditions.
Queens Homes Under $800K on StreetEasy Article continues below
Sale Prices Are Still Rising Fast in Brooklyn
The recent declines in the city's home sale prices have been marginal due to slowing inventory growth. With resilient buyer demand, any declines in prices over this spring will likely be gradual. The citywide sales price, measured by the StreetEasy Price Index, fell slightly by 0.5% in January from December – but at $624,159, is still 2.1% higher than in January 2022. The sales price fell the most in Manhattan, falling 1% in January from December, but remains 1.4% higher than a year ago at $1.09M.
The market that stood out most in January was Brooklyn. At $707,385, the sales price was up 3.9% from a year ago. Brooklyn remained popular among buyers in January but inventory was limited, having declined 4.2% from a year ago. The rise of hybrid and remote work policies since the pandemic has led many New Yorkers to explore Brooklyn in search of additional space and amenities.
Brooklyn apartments tend to offer greater square footage per dollar than those in Manhattan. At $663, Brooklyn's price per square foot was 60% less than Manhattan's in January. Moreover, Brooklyn remained popular among buyers seeking newly built condos. Nearly one in five (18.8%) homes under contract in Brooklyn was a new development that appeared on the market for the first time. The median asking price of all sponsor units on the market in Brooklyn was $1.027M in January.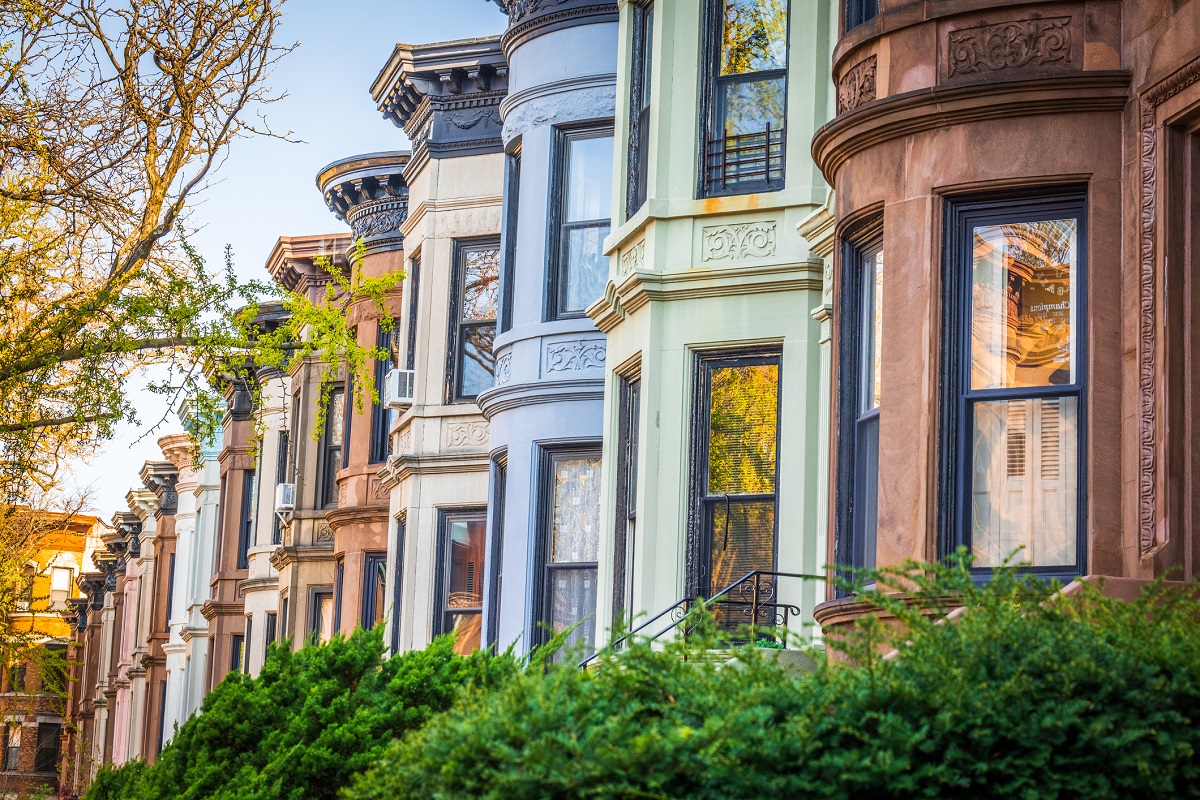 While the impact of higher mortgage rates fell more heavily on buyers with smaller budgets, pricier homes saw strong demand in Brooklyn. On our list of the 10 best NYC neighborhoods for sellers, eight were in Brooklyn, and among the top three – Carroll Gardens, Park Slope, and Boerum Hill – at least one in three homes sold above asking in Q4 2022. The average of the median asking prices in these three neighborhoods was $2.1M in January.
Brooklyn Homes Under $800K on StreetEasy Article continues below
Takeaway for Buyers and Sellers
Buyers should work with trusted agents who can advise them on how to navigate the current market landscape. Agents can help buyers get a clear picture of what they can afford considering their budget and various closing costs. Agents can also connect buyers to a mortgage lender who can provide pre-approval, which is essential when competing with other qualified buyers. Buyers should also shop around to find the best rate given their own financial situation. StreetEasy's Mortgage Calculator is a great tool for buyers to work out their own budget under various mortgage terms.
Low inventory and resilient buyer demand suggest sellers can still expect strong offers this spring. With eager buyers returning to the market, sellers hoping to take advantage of the spring market should act early to prepare their home for selling. That said, it's important to price it in line with comparable homes on the market for a speedy sale. The StreetEasy Concierge for sellers can be a great source of advice on how to give a home a competitive edge.
Disclaimers: StreetEasy is an assumed name of Zillow, Inc. which has a real estate brokerage license in all 50 states and D.C. See real estate licenses. StreetEasy Concierge team members are real estate licensees, however they are not your agents or providing real estate brokerage services on your behalf. StreetEasy does not intend to interfere with any agency agreement you may have with a real estate professional or solicit your business if you are already under contract to purchase or sell property.
For FSBO postings, the StreetEasy Concierge is meant to provide insight to improve your posting performance on StreetEasy and may refer you to a real estate professional based on your specific needs.