Listing descriptions provide an elevator pitch to buyers as they look through hundreds of potential homes, which is especially true during the busier spring shopping months. Just as there is a best time to list a home in NYC, there are also certain listing description "buzzwords" that can increase the appeal of a home to buyers, influencing a faster sale. StreetEasy decoded the most popular words used among homes that sell the fastest (shorter days on market) for each borough, and found that certain phrases are more commonly associated with quick sales than others.
According to our analysis, some of the top buzzwords this year carried over from last year: "Trader Joe's," "stainless steel" and "farmer's market" were among the most common terms used in listing descriptions of the city's fastest-selling listings in 2015. There were also some new topics trending for the first time this year, including terms associated with fine home finishes. "Ann Sacks," a luxury tile and stone brand, as well as "Bianco Dolomiti," another luxury tile brand, emerged among the top three most popular terms in listing descriptions used this year. Other top buzzwords leading the list were open-air amenities such as "al fresco" and "roof deck."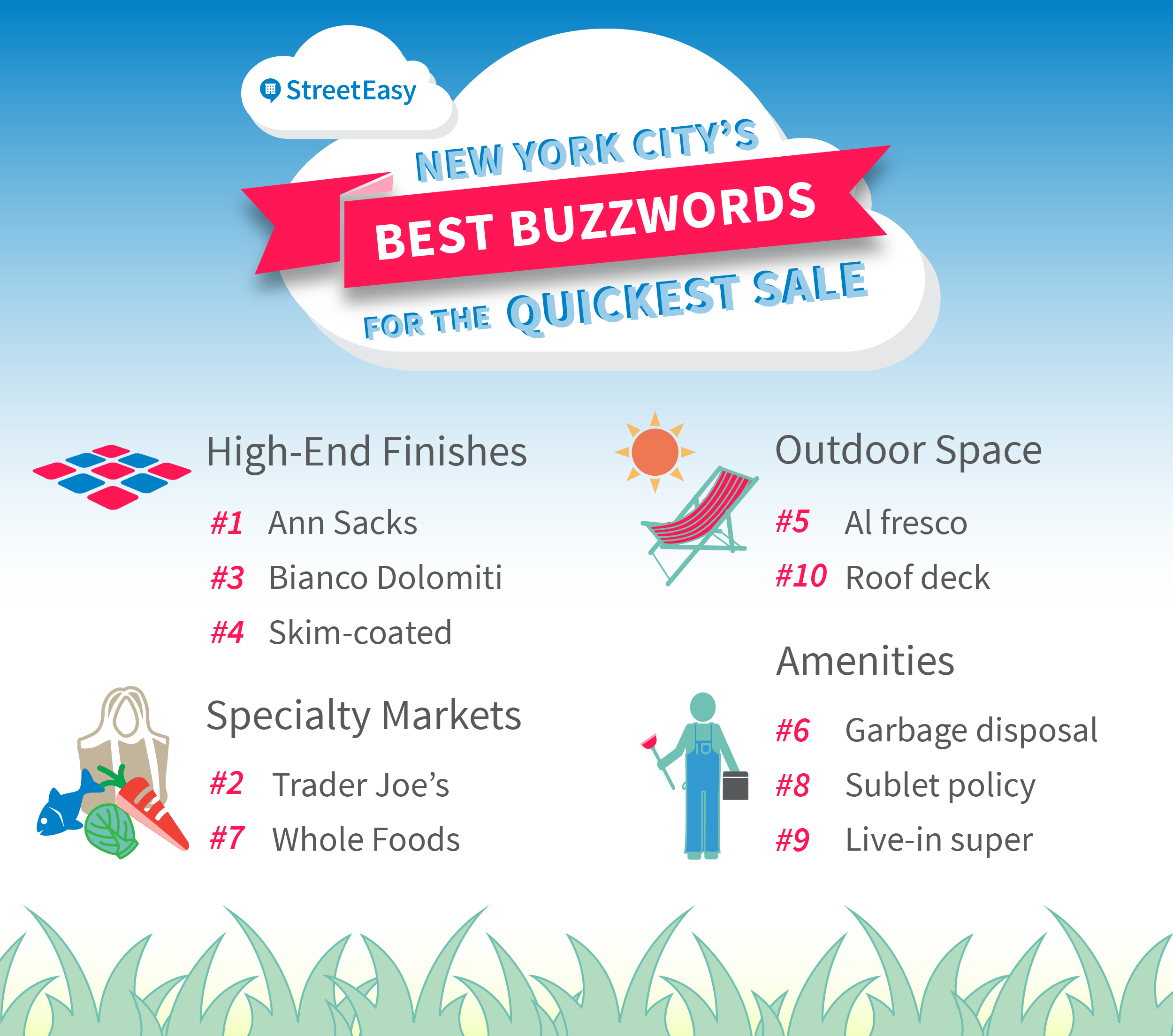 When looking at the full top 10 lists for each borough (see below), we also found some common characteristics that were associated with descriptions of homes that sold the quickest:
In Manhattan, the borough with the highest percentage of investors in New York City, buyers were looking for specific building policies, such as "sublet policy" and "parent buying." The emphasis on home finishes skews toward kitchen and bath in Manhattan.
Brooklyn buyers are looking for space-related domestic amenities such as "breakfast bar" and "en suite." Again as last year, proximity to food shopping appealed to Brooklyn buyers.
Homes with communal spaces for family such as "windowed kitchen" and "dining room" were snatched up the fastest in Queens.
Building amenities and transportation convenience is the secret for a quick sale in Bronx. Words like "bike storage," "washer and dryer," "fitness center," "Midtown Manhattan" and "Private Driveway" appear frequently in fast-selling Bronx homes.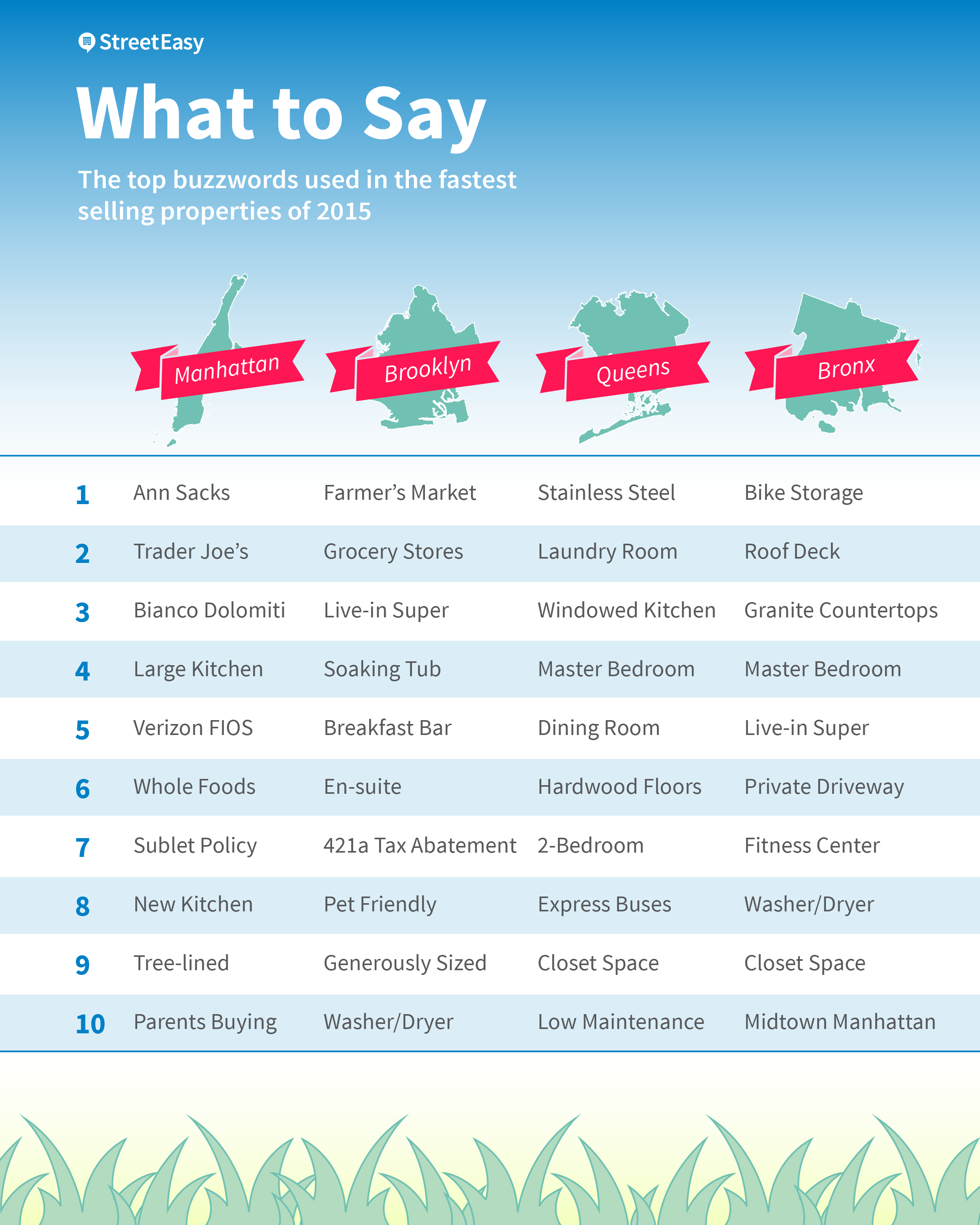 How we did it
We divided sales listings into three groups according to how long listings were on the market before going into contract. Then we compared the ratio of the frequency with which words appeared in the fastest-selling group over the slowest-selling group. For example, with the same number of listings in each group, "Farmers Market" appeared 2.6 times more frequently in the fastest-selling group.