Increasing demand for home ownership, coupled with limited space, often inspires developers to get creative. Repurposing existing structures and splitting them into individual units is the general principle behind condo conversions. But what does that really mean? Let's look at this popular way to offer would-be home buyers a place of their own in a novel setting.
What Is a Condo Conversion?
During a condo conversion, a property that was previously held under one title and designed to serve another purpose (think hospital, school, factory, etc.), is divided into separate components and sold as condos.
If you're thinking about what an interesting conversation starter it would be to tell people you live in a converted milk factory, you're not wrong. But as is always the case with home buying — or even renting — there's a lot more to consider than just a cool-sounding address. Before you move into a condo conversion, weigh the pros and cons of living in one.
The Pros of Living in a Condo Conversion
They're unique. While some condo conversions involve transforming traditional residential spaces, such as rental apartments or hotels, into condos, they often involve reimagining churches, temples, and even warehouses as ready-for-sale units. Often with higher ceilings and funky windows, as well as larger rooms and intriguing architectural details, these quarters exude character.
They're already built. If you don't have the patience to wait for a new condo building to be erected, a conversion might be right for you. Because the structure is already in place, developers aren't starting from scratch, but rather carving out each unit. And because they're working indoors, contractors aren't impacted by the weather, which can create significant delays.
They're attractively priced, relatively speaking. Of course, there are many other factors in play, but in general, converted condos can be less expensive than those in new construction or dedicated condo buildings, making them an attractive value.
The Cons of Living in a Condo Conversion
They have limitations. Depending on what purpose the building served in its previous iteration, it may not be able to offer some of the features a newer, more traditional condo building might. In other words, you may have to forgo that fitness center or rooftop garden.
They may lack common amenities. While many conversions are long on personality, they're not all charm-meets-luxury. Some don't even have commonplace utilities.
"One of the biggest problems with converting non-residential spaces into condos or rentals in New York City is the mind-boggling expense of equipping the units with basic amenities," says Emile L'Eplattenier, real estate marketing and sales analyst at Fit Small Business.
L'Eplattenier notes that residents who've purchased units in the Spire Lofts at 163 N. Sixth St. in Williamsburg may enjoy soaring ceilings, catwalks, and original architectural details — but they won't enjoy a gas hookup.
"That means electric stove tops — a sacrilege for many these days — and electric clothes dryers that take far longer to dry than traditional gas dryers," he says. "Not the end of the world, to be sure, but building out the gas lines likely would have greatly increased the time to market, as well as the price per square foot, above what the developers may have needed to stay afloat."
They're old. Historic buildings are inherently enchanting as they evoke the allure of a bygone era. But if the infrastructure is also antique and hasn't been updated in decades, you may end up with expenses you hadn't anticipated. Before you buy, be sure to get a thorough inspection to figure out if the building's piping is old, or if the roof is worn out. If those will need to be repaired or replaced in the near future, you'll want to find out how the homeowners association plans to address or divide those costs.
Notable NYC Condo Conversions
Here are three noteworthy buildings that blend the old with the new in ways that will make you want to move right in.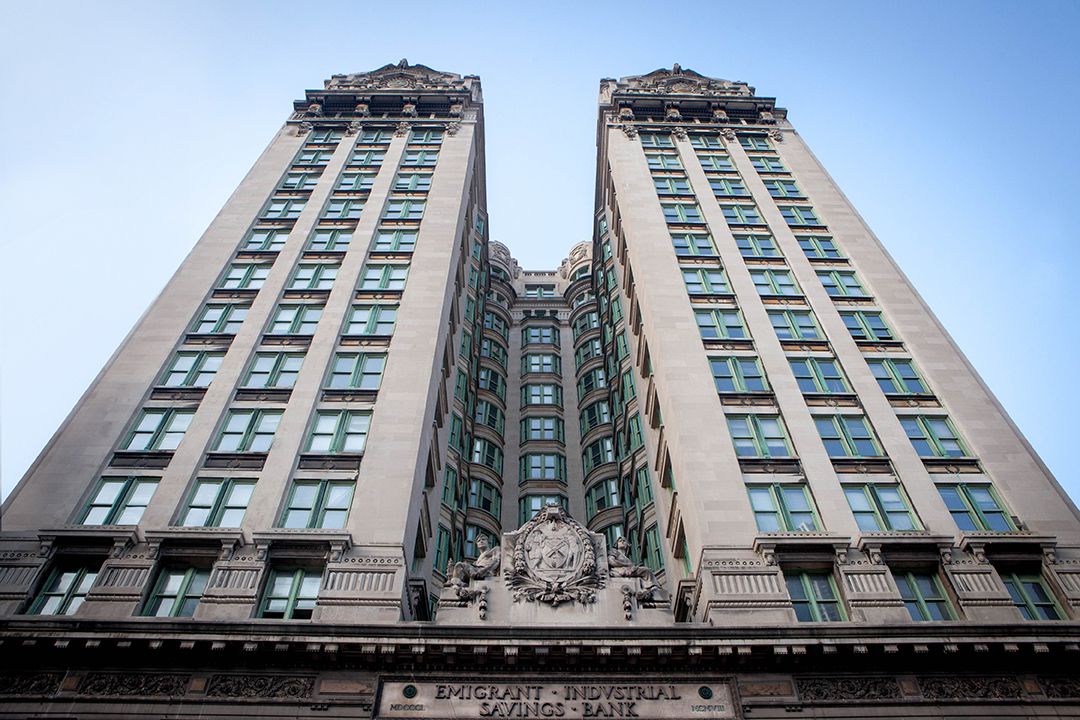 If you're seeking a light-filled space that benefits from triple exposure, look no further than 49 Chambers. Formerly the home of the Emigrant Industrial Savings Bank, this H-shaped Beaux-Arts landmark overlooks City Hall Park, while its bay windows offer views of Tribeca and the Financial District.

Let's get back to that converted milk factory idea for a moment: Condos at 395 Smith St. in Brooklyn will have you, er, thirsting for homeownership. With floor-to-ceiling windows, the building's lofts make the most of every inch, while retaining coveted touches such as exposed brick and beamed ceilings.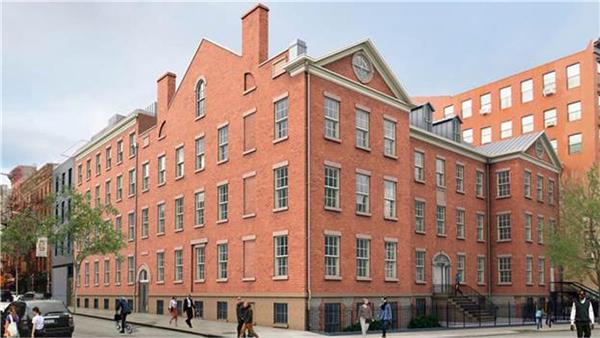 The landmarked St. Patrick's Old Cathedral School, located at 34 Prince St., is now home to two townhouses and seven condos. Built in 1826, the Federal-style facade gives way to an airy and contemporary interior. The units here all enjoy an outdoor space that residents share.
—
Hey, why not like StreetEasy on Facebook and follow @streeteasy on Instagram?
Related: