Twenty-two new affordable units at a new downtown Brooklyn development are being made available via an affordable housing lottery.
Located at 237 Duffield Street, the BRIQ rental building will contain a total of 105 units, most of which will be leased at market rates. However, for eligible applicants earning 60 percent of the area median income, rental rates will be far more affordable, starting at $867 for a studio, $931 for a 1-bedroom, and $1,123 for a 2-bedroom. The deadline to apply is Nov. 30.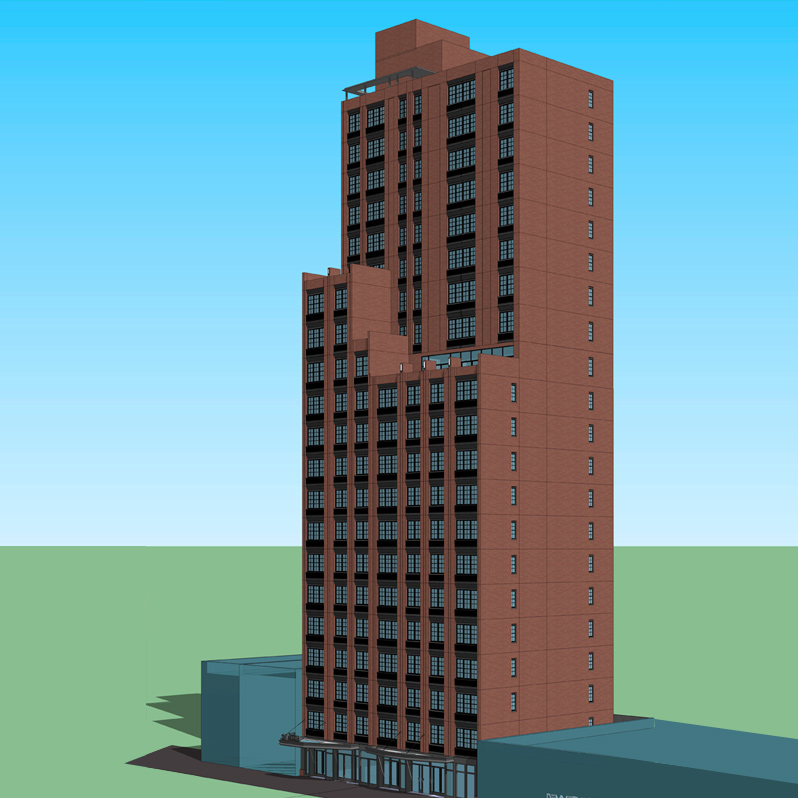 According to Castle Rock Equity Group, which developed the site, the 76,000-square-foot development reaches 23 stories and contains commercial and retail space designed by Urban Tectonics. Amenities include bike storage, laundry facilities, and terraces on units above the 21st floor. The building sits in the heart of Downtown Brooklyn, within walking distance of the MetroTech Center and multiple subway lines (2, 3, N, R, B, Q and R).
Eligible income levels are shown in the chart below.

To apply online, visit the NYC Housing Connect site. To request an application by mail, send a self-addressed envelope to: BRIQ – 237 Duffield LLC, c/o, Jennings Hall, 260 Powers Street, Brooklyn, NY 11211. Applications must be postmarked or submitted online no later than Nov. 30, 2017.

—
Hey, why not like StreetEasy on Facebook and follow @streeteasy on Instagram?
Related: