Think you have to head north to afford renting in Manhattan? Think again. According to a recent StreetEasy report, rents fell more in Downtown Manhattan than anywhere else in the borough. Are typically exorbitantly expensive areas like Tribeca and the West Village now super cheap? Not really, but you may see more wiggle room than normal, making Downtown a prime target to see what we can get for $3,000/month. Check out what we found.
Greenwich Village Studio
40 East 12th Street, Apt. 5A – $2,950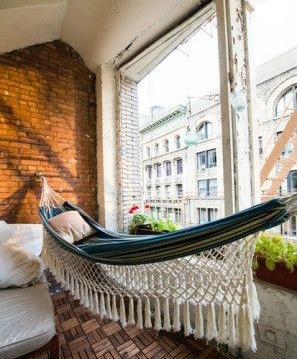 Picture this: Your very own loft in the Village with private outdoor space and a hammock perfect for summer lounging and people-watching. Where do we sign?Although the private outdoor space and hammock at this central Village loft take the cake, other perks of this apartment include exposed brick throughout, super high, 16-foot ceilings and a layout large enough to fit a grand piano.
Chelsea Studio
170 West 23rd Street, Apartment 6J – $2,500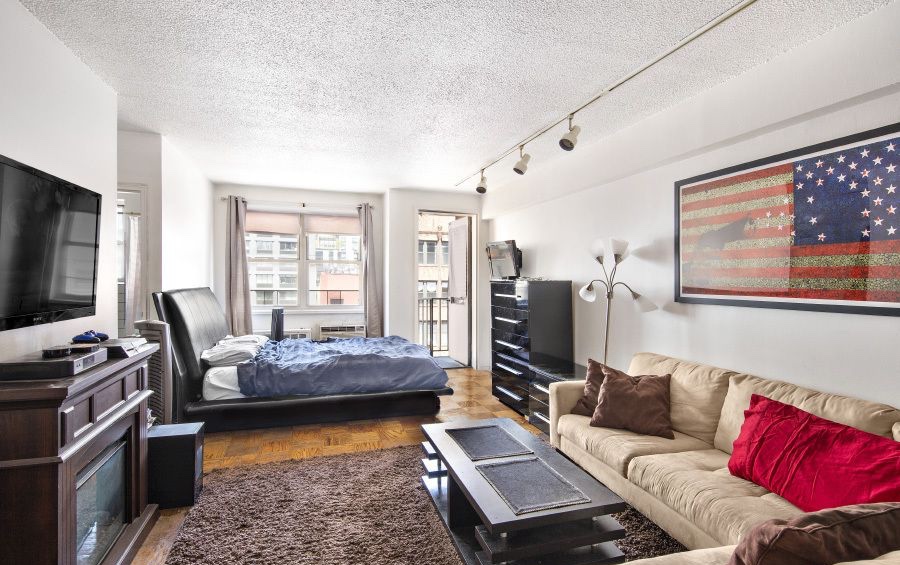 This $2,500/month studio is not huge, but gets the job done nonetheless. It has a great location and enough room for a queen bed and large sectional couch. Plus it's got a bit of a balcony and laundry in the basement to boot.
Two Bridges One-Bedroom
17 Pike Street, Apartment 4D – $2,095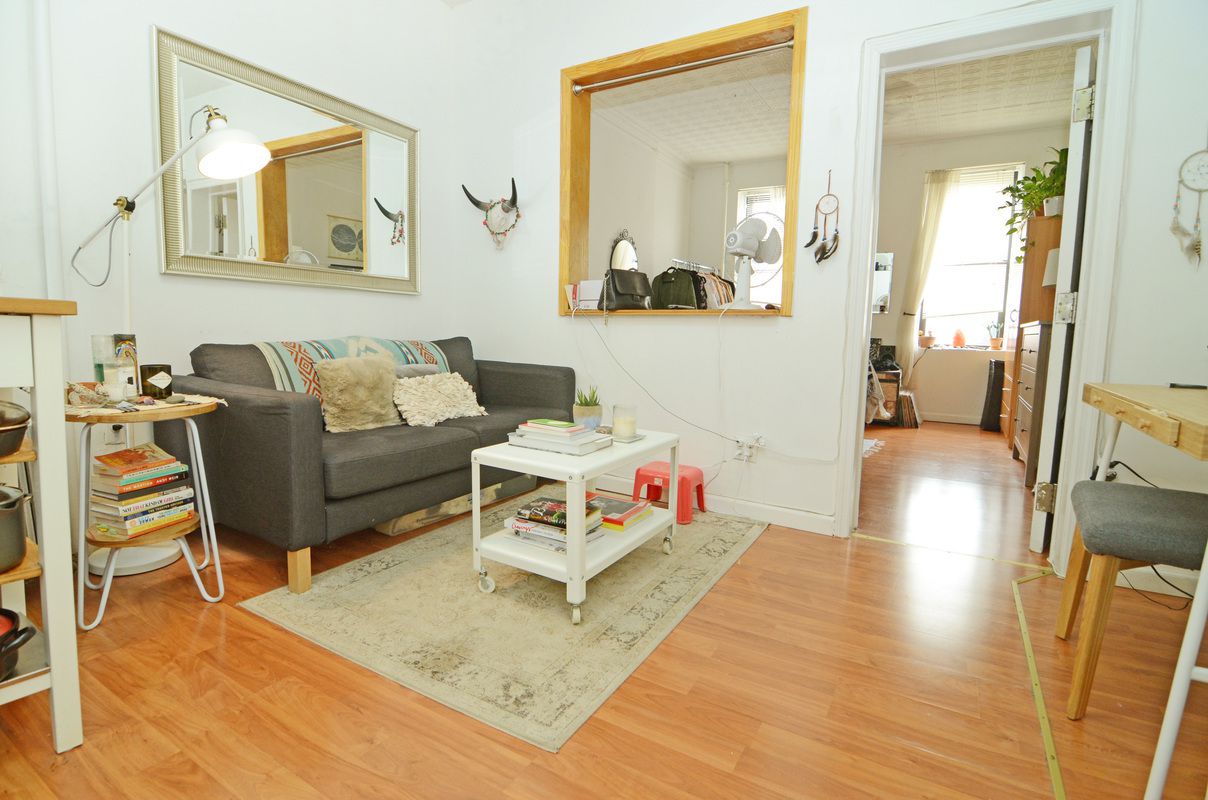 Two Bridges is perhaps Downtown Manhattan's only neighborhood where median rents are still below $3,000/month. Case in point, this one-bedroom is listed for just over $2,000. The apartment is simple (translation: nearly non-existent kitchen and no closet), but it does get good light and offers a great location for the Downtown scene-obsessed, with proximity to Forgetmenot, Dimes and 169 Bar.
Soho One-Bedroom
203 Spring Street, Apt. 5 – $3,000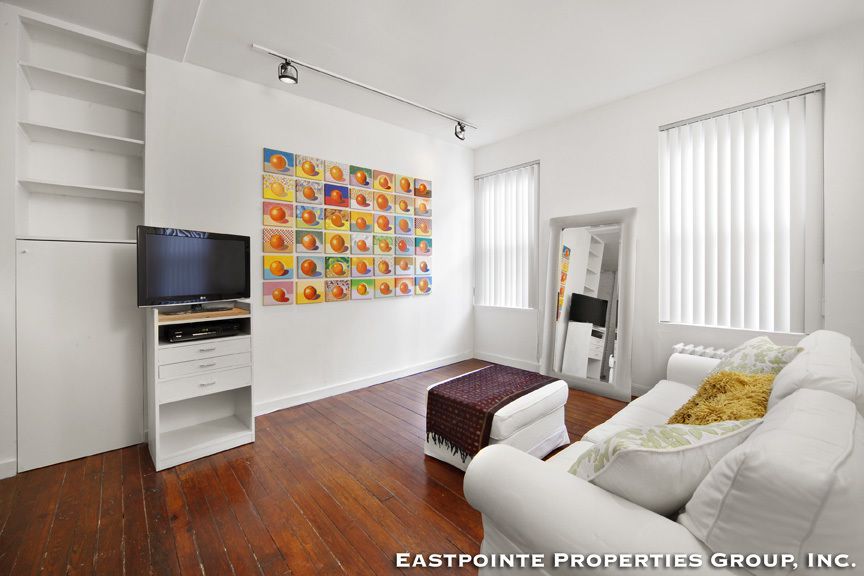 This Soho apartment is a legit deal. It's got a classic, open floor plan loft layout with exposed brick and weathered wood floors. It doesn't come with much by way of amenities and it is a fifth floor walk-up, but it does have a home office and a great location on the corner of Spring and Sullivan in that low-key pocket of West Soho.
Lower East Side One-Bedroom
42 Clinton Street, Apt. 2 – $2,650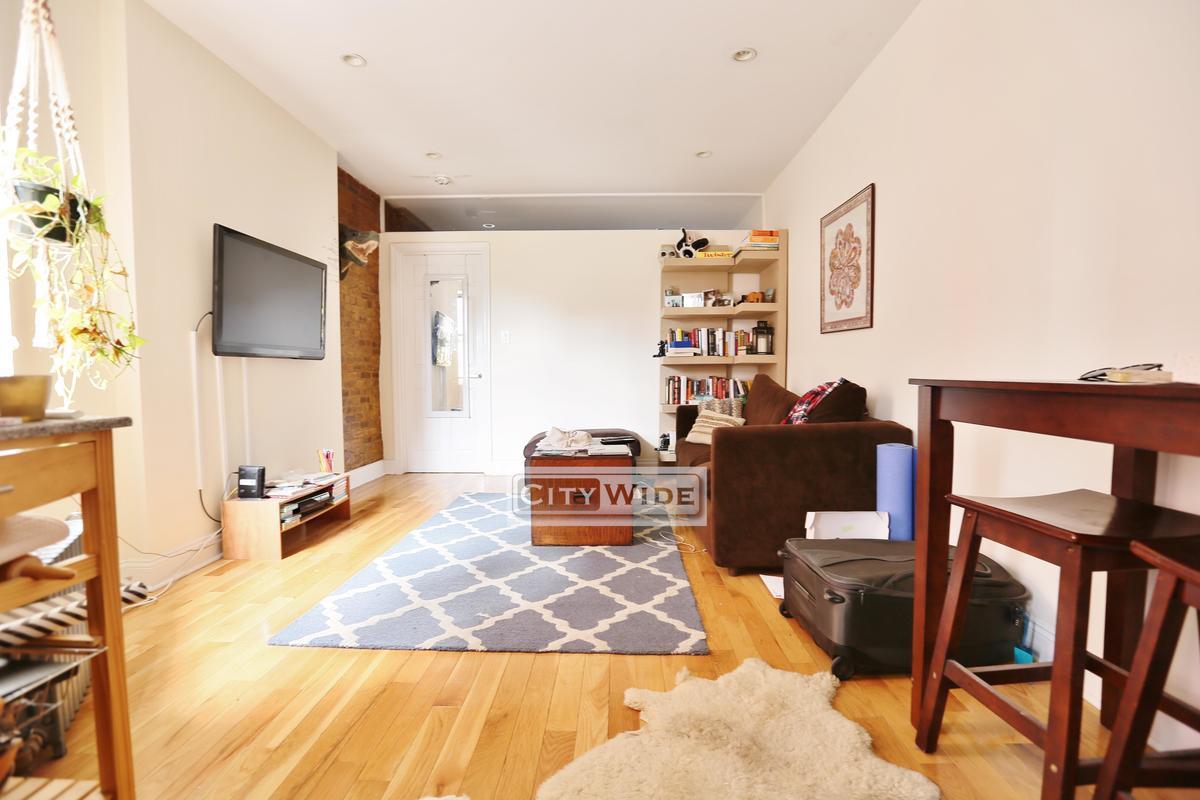 This apartment is spacious by Lower East Side standards. Unlike typical LES set-ups this apartment has an open common area and gets decent light. The kitchen is your standard LES hallway-turned-cooking-nook, but it does offer all new appliances. At $2,650/month and no-fee, the price is as good as it gets for this desirable area.
Gramercy Junior One-Bedroom
109 East 19th Street, Apt. 4R – $3,000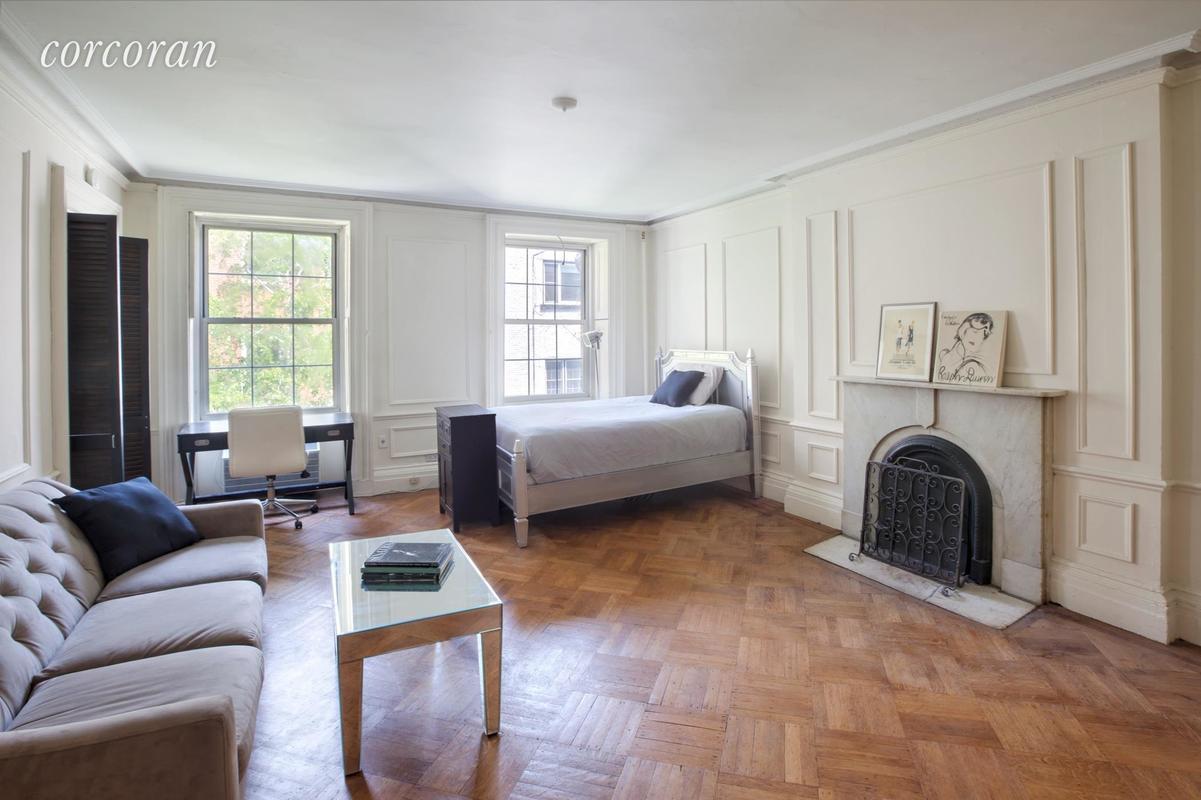 What's the difference between a junior one-bedroom and a studio? Often times, it's just broker babble, but in the case of this Gramercy junior 1BR, the distinction seems legit. The spacious apartment has a completely separate kitchen and has some very sophisticated features including beamed ceilings, a fireplace with a marble mantle and built-in bookcases.
East Village One-Bedroom
325 East 8th Street, Apartment 6B – $2,690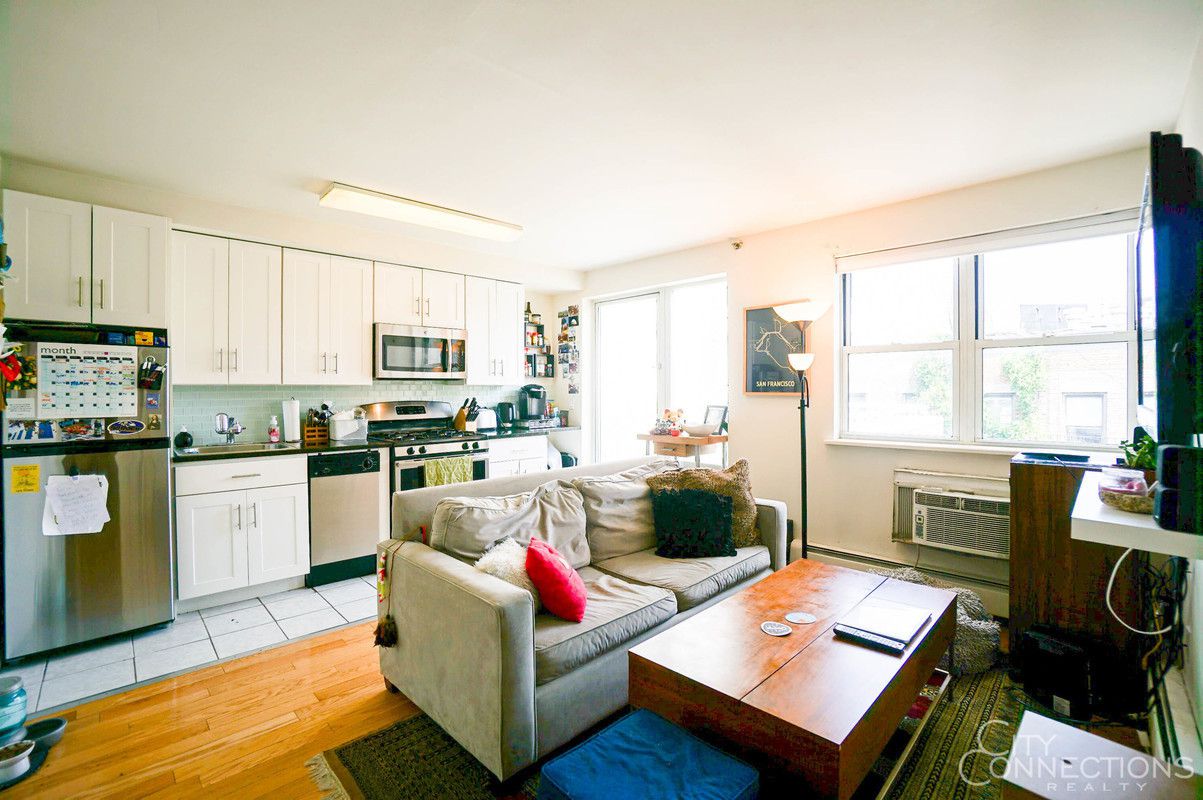 This spacious one-bedroom's got a great location in the heart of Alphabet City on a shady block close to Tompkins Square Park and some of the neighborhood's most quintessential pocket parks. This apartment has an updated kitchen with a dishwasher, good closet space and is pet-friendly. The biggest perk, hands down, is the private — PRIVATE! — terrace. It's the stuff Downtown dreams are made of.
Fidi One-Bedroom
81 Greenwich Street, 7th Floor – $2,995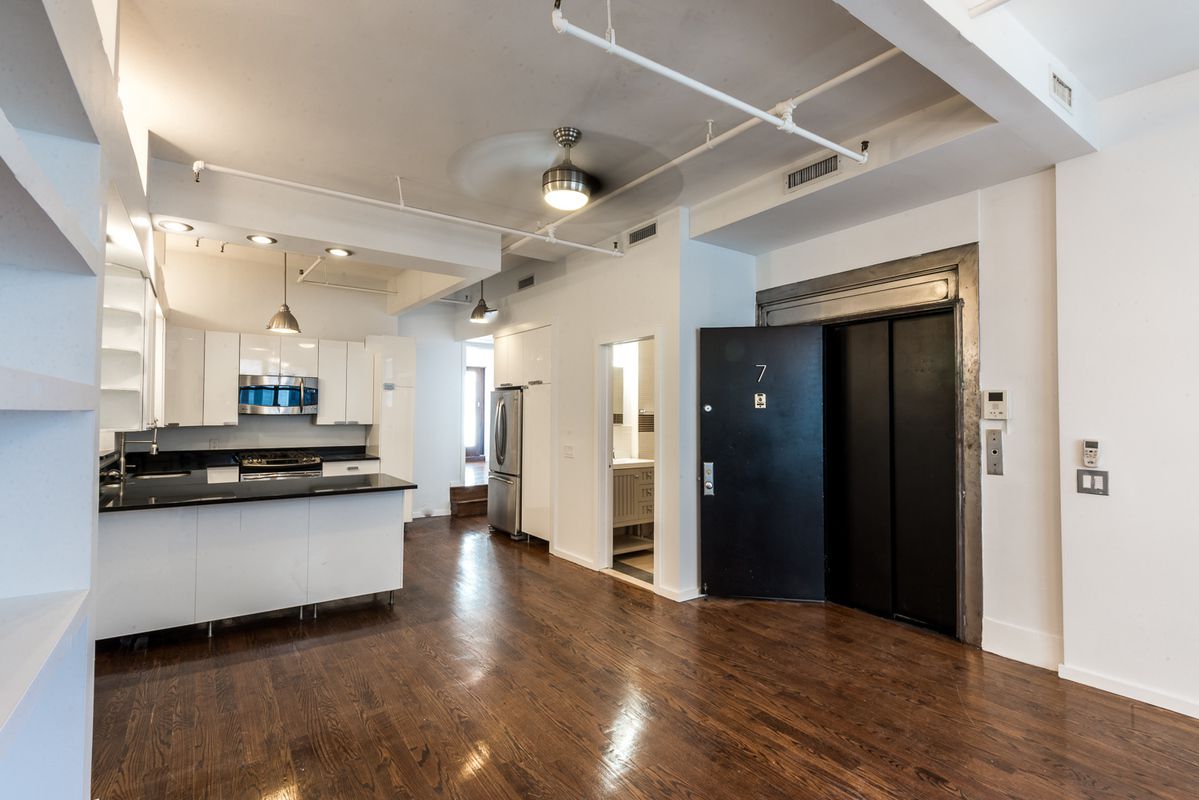 This is not your average, cookie-cutter, management company-run apartment in the Financial District. With high ceilings and a huge open floor plan layout, it has a ton of character and looks and feels a lot like a loft. Unlike typical Downtown Manhattan lofts, often lacking on the amenities front, this one-bedroom comes with all the bells and whistles, including a dishwasher, in-unit washer/dryer, central A/C and even your own private outdoor space. Boom. And in case you had any reservations, it is pet-friendly too. And there's no fee.
East Village Studio
17 East 17th Street, Apartment 5D – $1,925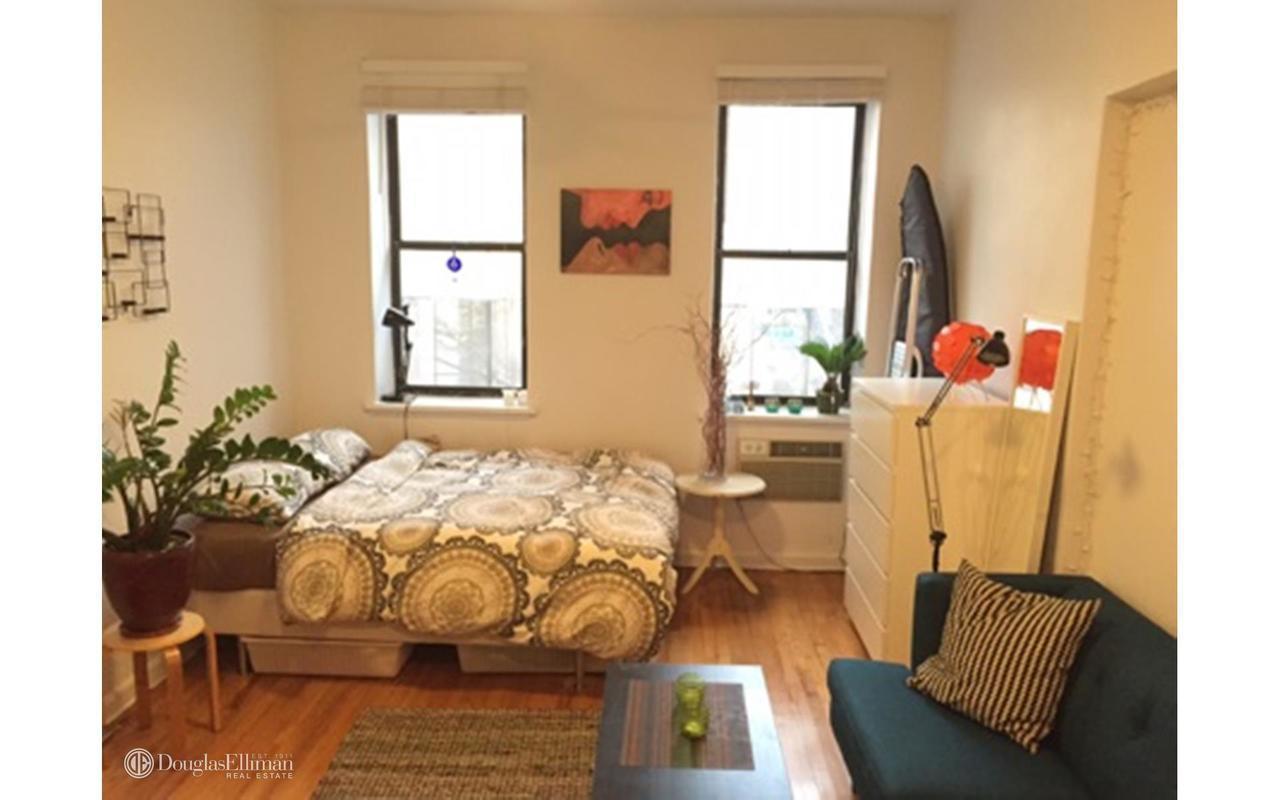 This East Village studio won't win any awards for Downtown Manhattan's most luxurious apartments, but if you're looking for no-frills studio in a central location, this place has you covered. It gets nice southern light, has decent closet space and enough room for a queen bed, full couch and even a surf board. What more do you need in New York City that room for you and long-board? Plus it clocks in at under $2,000/month, perfect for renters trying to save up for a summer beach vacation.
West Village Studio One-Bedroom
316 West 11th Street , Apt 2S – $3,000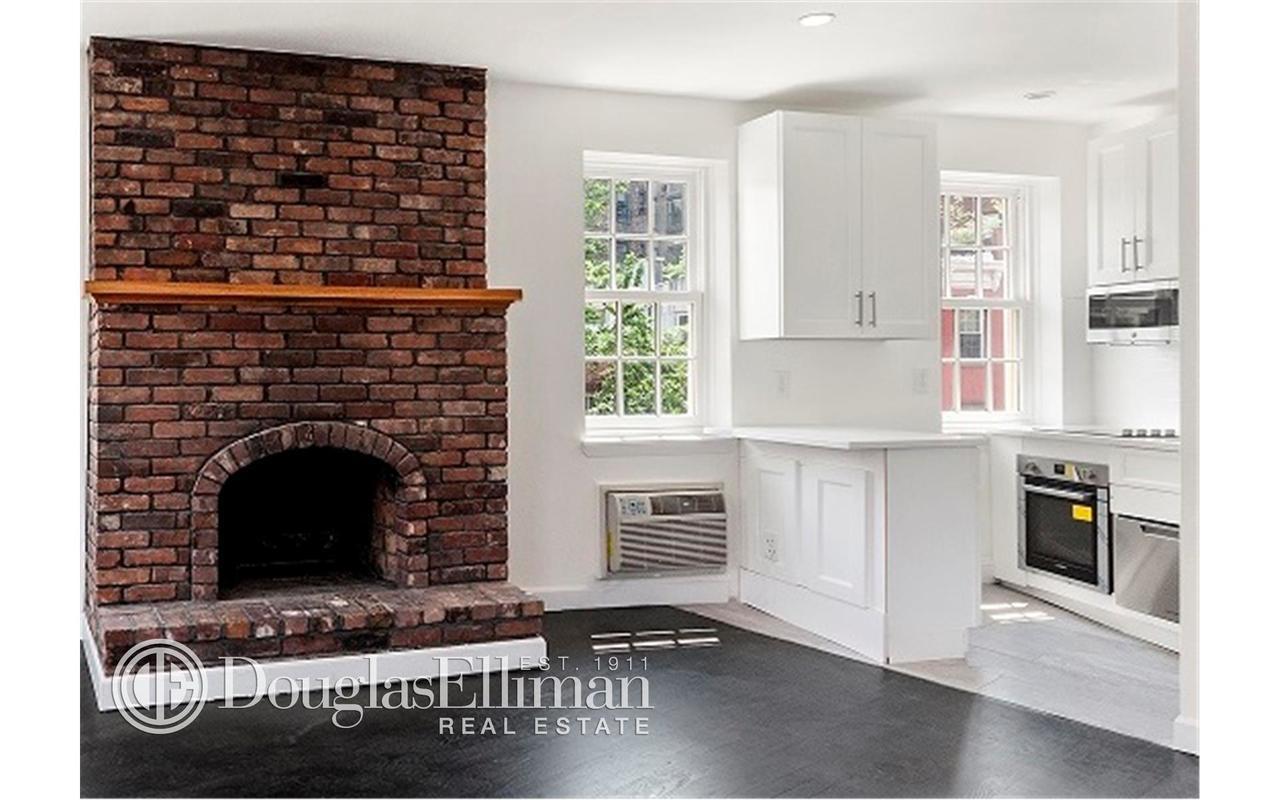 The location of this apartment is hard to beat. Right off Greenwich Street in the more laidback part of the West Village, this no-fee apartment is a classic Downtown find, offering a ton of light and an exposed brick mantle. The apartment is a quintessential West Village townhouse that features a roof deck.
Related: