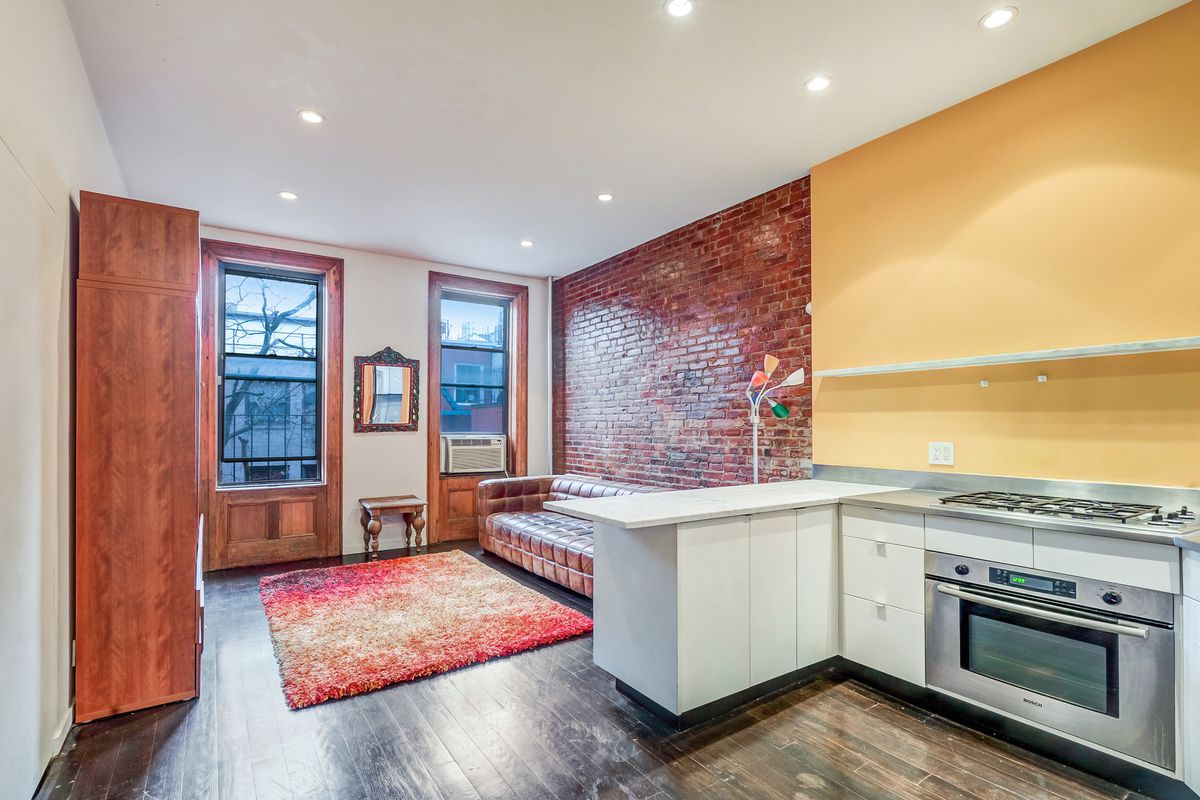 This East Village 1-bedroom rental is the full package, combining convenience, value and a whole lot of character. Factor in the apartment's central location and nicely furnished interior and we've got a clear pick for Rental of the Week.
Address: 228 E. 13th St. #19
Price: $2,850
Size: 1 bedroom
Neighborhood: East Village
Best feature: This East Village 1-bedroom rental is in a classic downtown apartment building dating back to 1900. That translates to a ton of historic charm including exposed brick, handsome hardwood floors and nicely maintained millwork throughout. Usually rentals dating back to the 1900s fall short on convenience, but not this one. Its combination of amenities and location knock the convenience quotient out of the park. The unit has a spacious layout, a washer and dryer and solid storage space throughout, including a walk-in closet with built-in shelving. What's best, the apartment comes with sturdy leather furnishings and sizable bookshelf.
Tucked on 13th Street just off of 3rd Avenue, the location is literally around the corner from Union Square.
Why it's a deal: This place offers serious savings when compared to Manhattan standards. It's asking an even $2,850, which is $425 less than the borough-wide median rent for a 1-bedroom, which is $3,250. Although it's slightly more than the median asking rent for a 1-bedroom in the East Village, which was last recorded at $2,654, the apartment's perks seem worth the upcharge.
Biggest drawback: The bedroom is small and sparse. The blinds are drawn in the listing photo, which does not bode well for the potential view.
See the listing: 228 East 13th St. #19, listed by Hal Eisenstein and Marlene Crawford of Plymouth Management Group.
—
Hey, why not like StreetEasy on Facebook and follow @streeteasy on Instagram?