There are more than 25,000 agents on StreetEasy, all vying for quality leads. With so much competition, how do you distinguish yourself? The best and easiest way to stand out from the crowd is to update your agent profile page.
You might already have a profile page on StreetEasy!
You may not know this, but StreetEasy creates a basic profile page for any agent who has had a listing on StreetEasy. And, unless you enhanced your profile page with a photo and added a description of your services, your page is probably pretty bare bones – it likely has your name, email address and that's probably it.
Example:
Is this how you want to appear in front of potential clients on the largest online real estate site in New York City – as faceless name and email address? Probably not. Create a profile that will attract more clients and more qualified leads.
How to create a powerful profile:
1.      Write a bio: It doesn't have to be long, but having a concise professional bio is a great way to introduce yourself and highlight relevant work experience.
2.      Upload a headshot: Again, it's a super simple tip that has immediate appeal and has a strong impact on potential leads. With a headshot, you're suddenly a real person, not just a mysterious agent.
3.      Enter your complete contact information: You can add your detailed contact information on your profile page including work phone and cell phone.  You know better than anyone the on-the-go intensity of a real estate agent. Make it easier to communicate with clients by supplying more than just your email address.
Example of enhanced profile: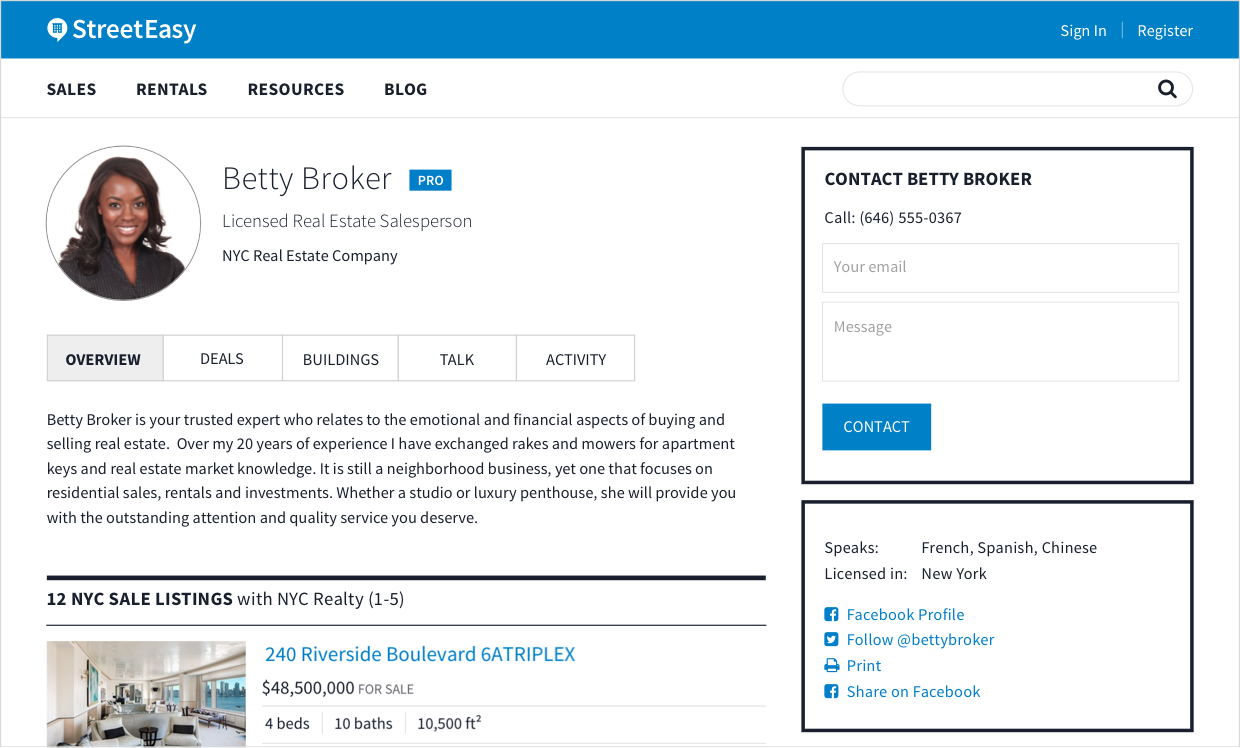 Log in to your StreetEasy account today and enhance your profile!