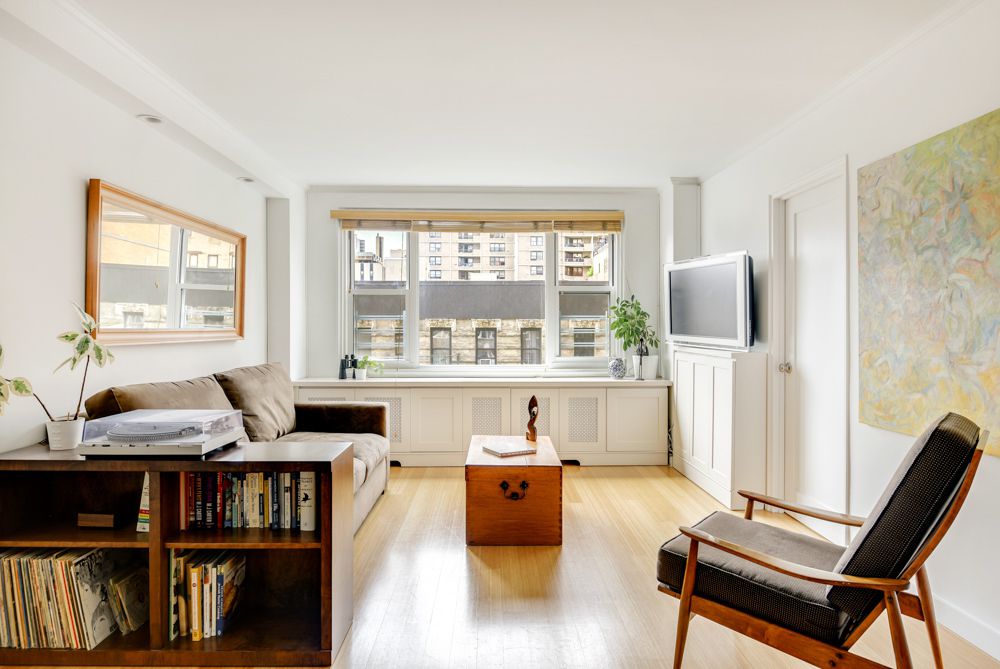 A classic Upper East Side apartment with a 5th Avenue address and doorman is the stuff of New York City real estate dreams.  But for many aspiring to own a classic six in a glimmering old-school Upper East Side co-op building is just that — a dream — thanks to prohibitively high asking prices. That's where 1270 5th Ave. #7G comes in. Our Deal of the Week is a newly renovated 2-bedroom on the Museum Mile for less than half the median asking price of the neighborhood.
The Price: $789,000
According to the latest StreetEasy Market Report, $1.85 million is the median asking price for apartments in Upper Carnegie Hill. That puts our Deal of the Week at less than half the median asking price for the neighborhood. Not too shabby.
Buyers who put down the minimum 20 percent down payment of $157,800 can expect to see monthly payments of $4,401. This consists of a $3,217 mortgage payment and a $1,184 maintenance fee. By comparison, the median rent in the neighborhood is currently $6,800.
Why You'll Love It…
What really jumps out about this apartment is location, location, location. Holding court on Fifth Avenue, the co-op hobnobs with some of the fanciest buildings in the city and is right across the street from Central Park. The park is quite literally its front yard. The building is great, too, with a 24-hour serviced lobby, parking garage, laundry room, and garden space. The 2, 3, and 6 trains are also right nearby.
The apartment itself is impressive, too, offering an open floor plan layout. As it's currently configured, the dining area and living room seamlessly connect. If buyers prefer a more casual dining set-up, it looks like the kitchen allows for a breakfast bar, which would create more space in the living room. From the listing photos, the place looks like it gets great light, enhanced by southern and western exposures.
The master bedroom is spacious, too, with space for a king-size bed. And good news: this is a true 2-bedroom apartment, meaning that both bedrooms have a closet and a window. Speaking of closets, this apartment has six total, so storage isn't an issue here.
Everything in the apartment has been renovated, including the kitchen, which features new stainless steel appliances, granite counter tops, cabinets, and subway tile. Pied-à-terres, subletting, and gifting are all allowed, allowing for a variety of buying options.
… And Why You Might Not
That second bedroom definitely is not going to fit a king-sized, or even a queen, but for kids, it's the perfect size. The monthlies also aren't as low as they could be, although for the location and building, they're not bad. Reservations aside, given its location and layout, this apartment is definitely a Manhattan gem.
Check out the listing at 1270 5th Ave. #7G, listed by Stacey Froelich, Mike Biryla, and Robert Godby of Compass.