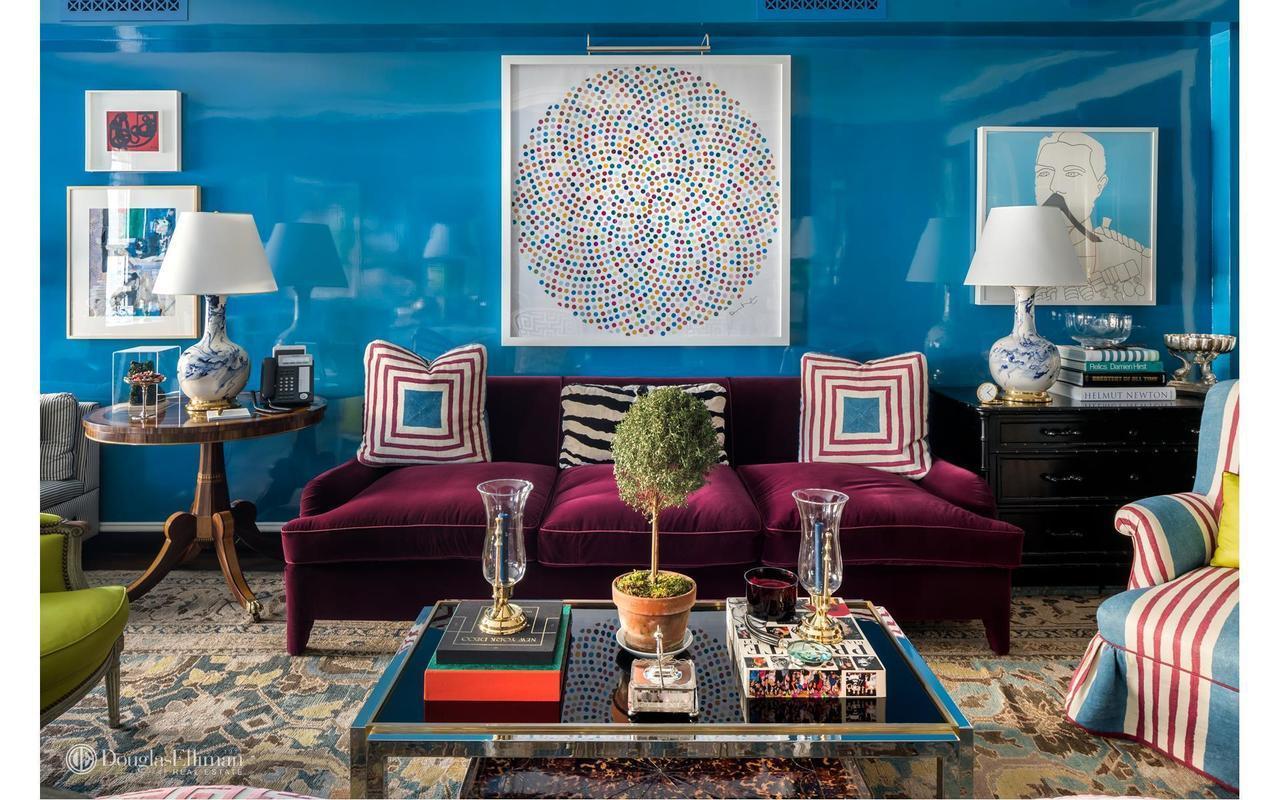 Michael Lorber, former star of "Million Dollar Listing New York" and broker at Douglas Elliman, has just listed his wildly colorful and pattern-filled 3-bedroom co-op in Lenox Hill, as first reported by the NY Post. Located on the 18th floor of 875 Fifth Avenue, the apartment has great bones including views of Central Park, walk-in-closets all over, lacquered walls and a seriously tony address.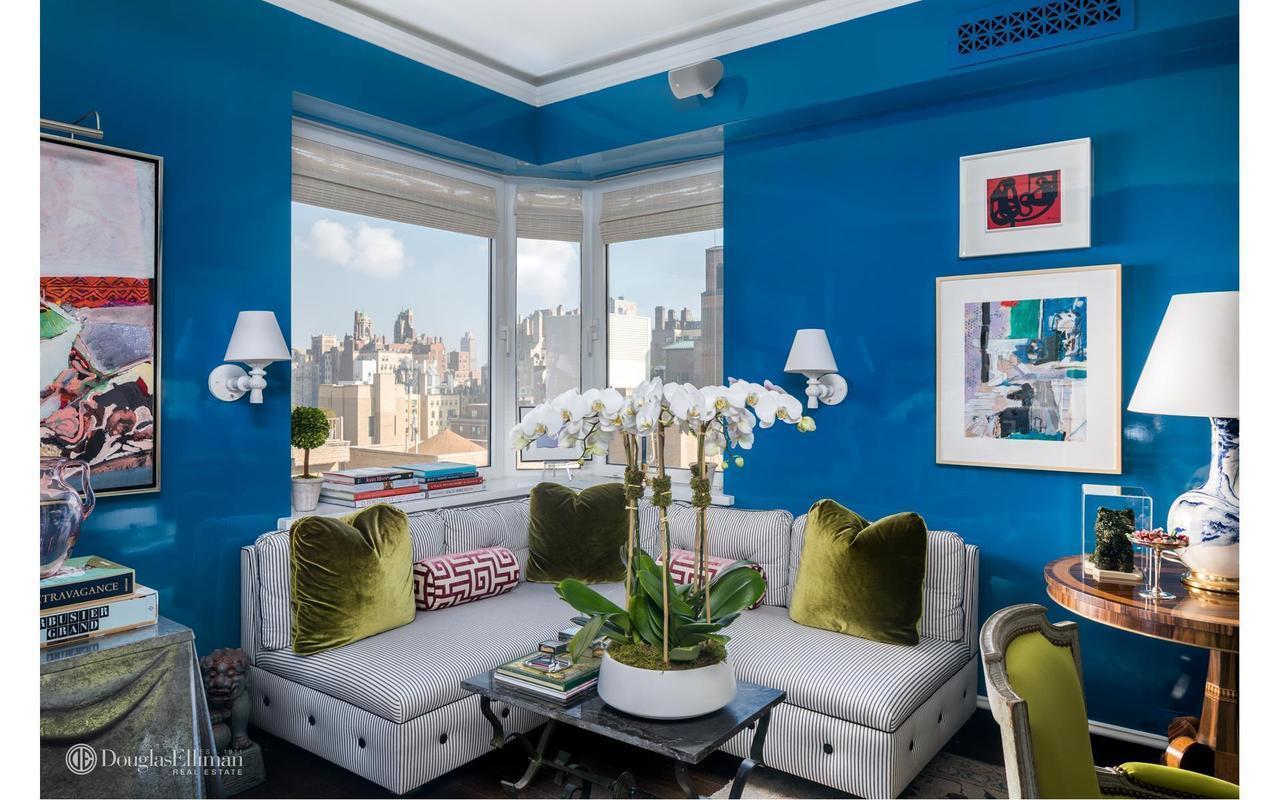 After four years in the apartment, Lorber is moving on and asking an impressive $4.795M for the co-op, up nearly a million dollars from his purchase price in 2013. Even without its great bones and impressive price tag, the apartment is a true knock out. Take one look at these interiors and you'll see why.
Mixing bold hues, patterns every which way and all kinds of textures, the apartment's decor is a feast for the eyes. In the dining room, hand-painted de Gournay wallpaper is juxtaposed with monochromatic prints and Andy Warhol floral designs. Tucked within the wallpaper's tapestry-like landscape hides a discreet wet bar. No surprise they made careful use of that wallpaper  — de Gournay goes for about $1,000 per roll.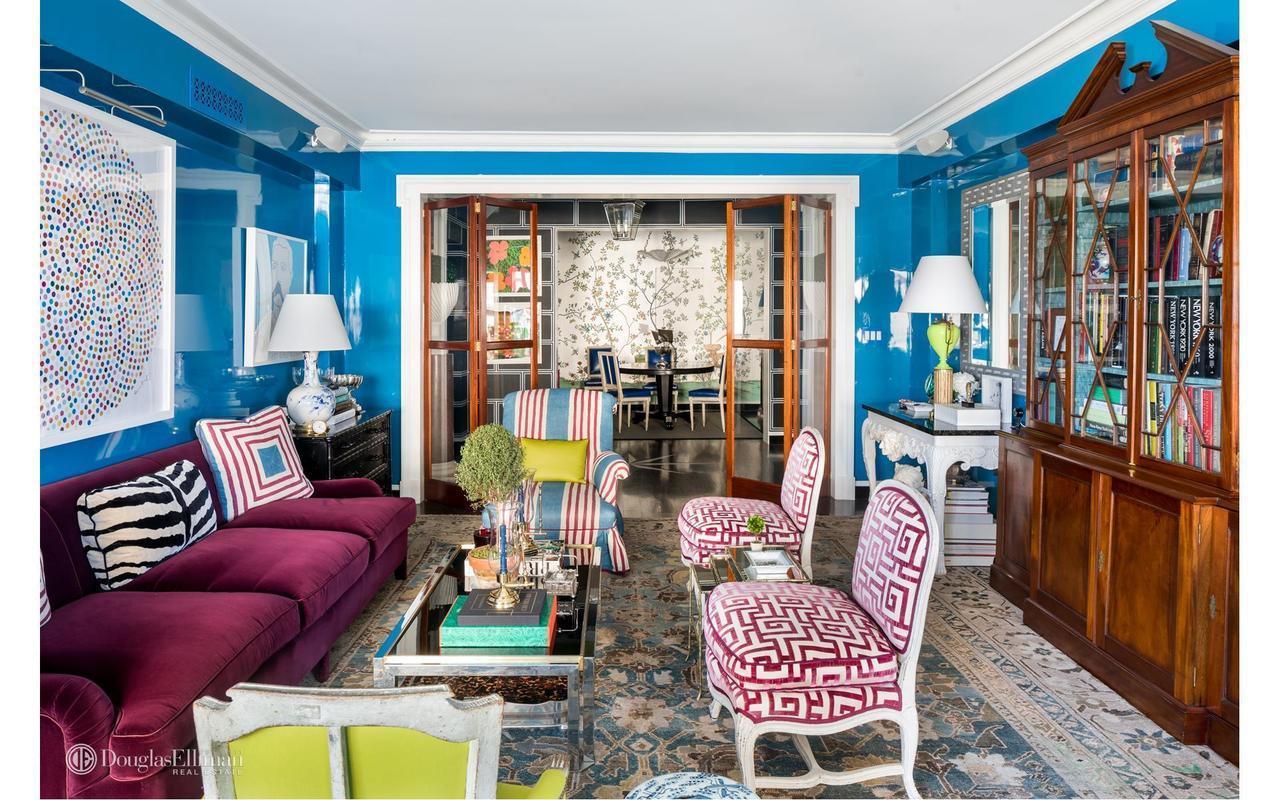 In the living room, stripes and zebra prints are brought together seamlessly. Refurbished antiques pair with minimalist art. Yes, that's a Damien Hirst above the zebra print pillow.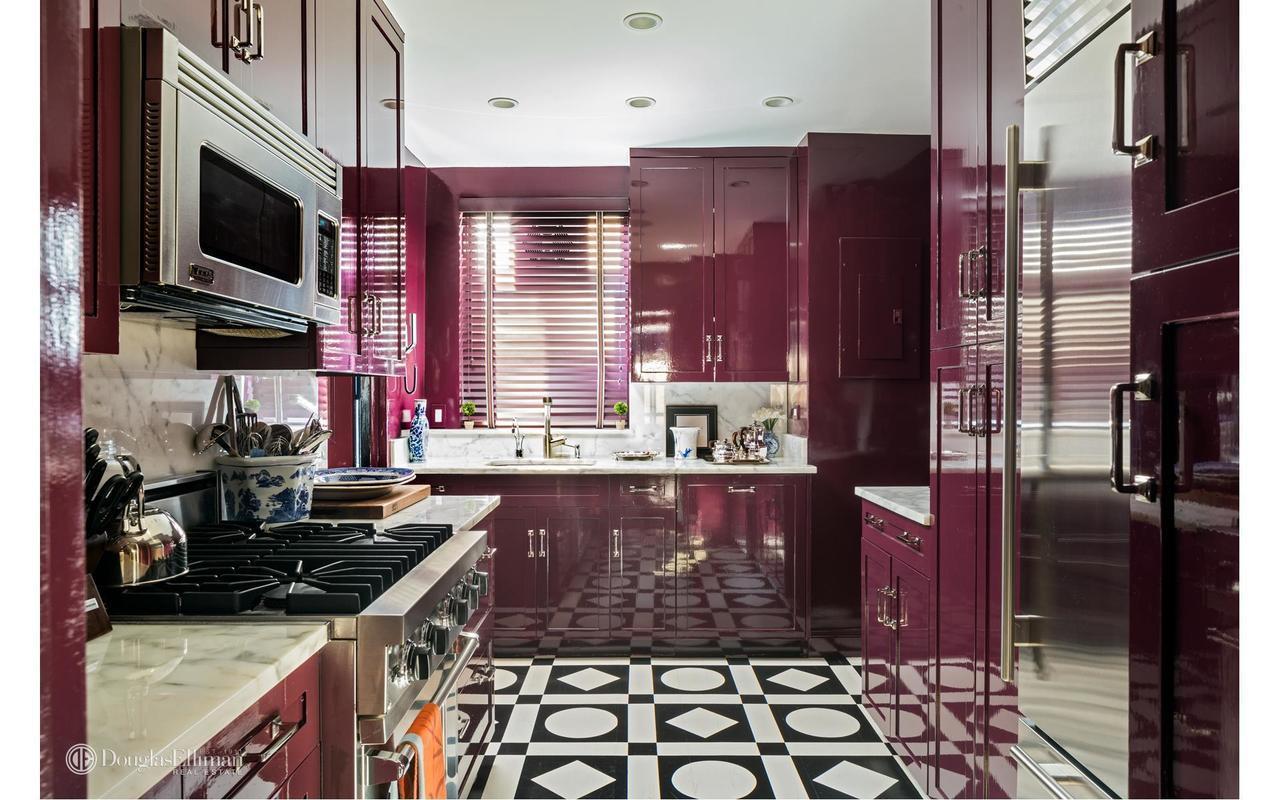 The kitchen sets black and white painted floors, blue chinoiserie and marble countertops against rich magenta lacquered cabinetry. This is certainly not your typical kitchen, but somehow it all works.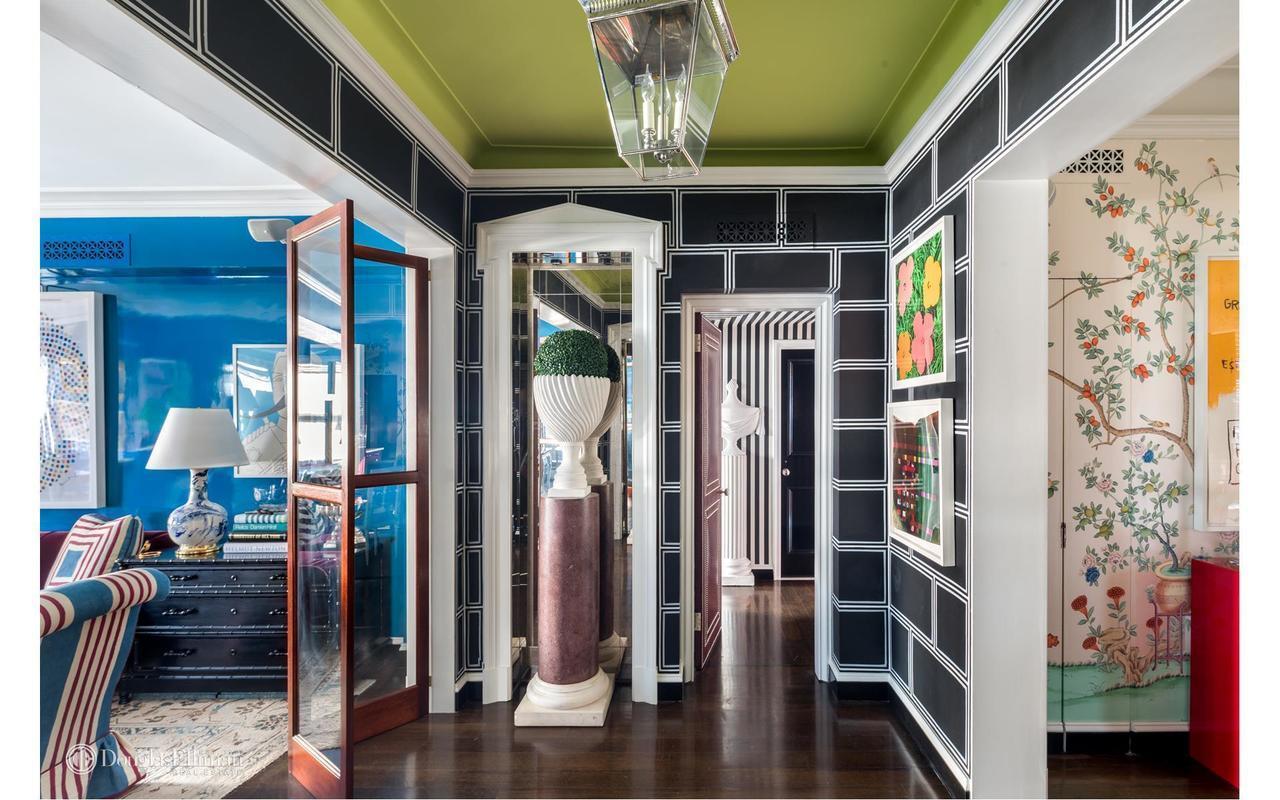 Everywhere you look there is something unexpected, but perfectly delightful and meticulously curated.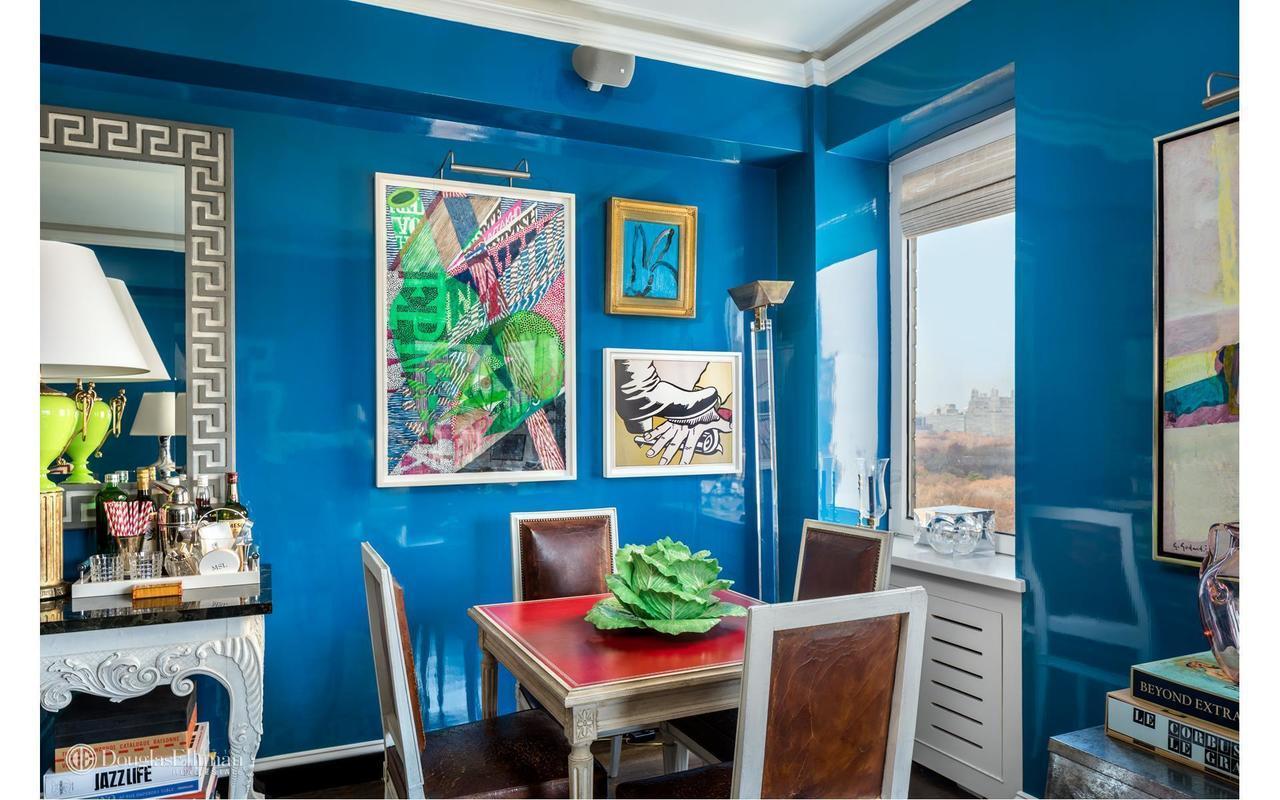 Who is the mastermind behind this jewel box? Nick Olsen, a luxury interior designer whose work has been featured in Elle Decor, Architectural Digest and World of Interiors among other design-envy inducing glossies.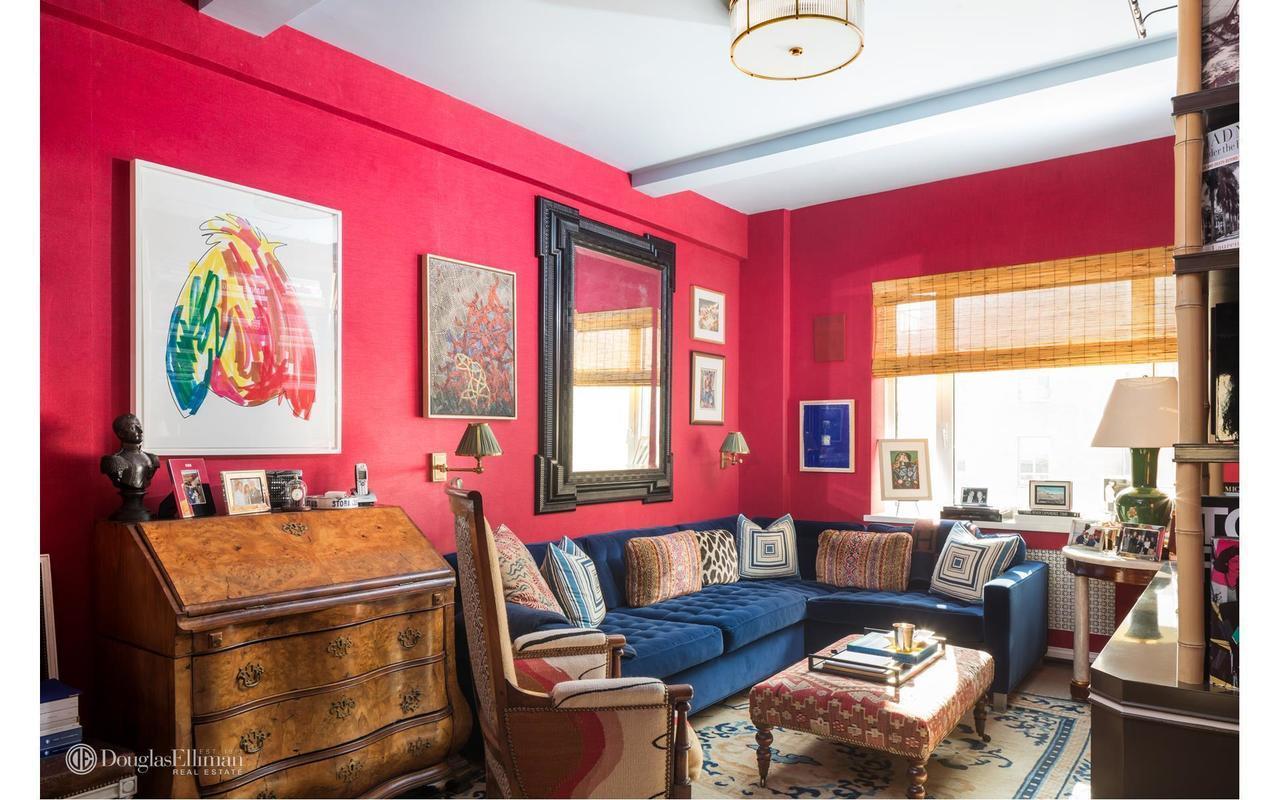 This apartment was featured earlier this year in House Beautiful and was praised for its exuberant use of color and unexpected pairings. Pulling the look together takes rare style and a special eye, which Olsen clearly has.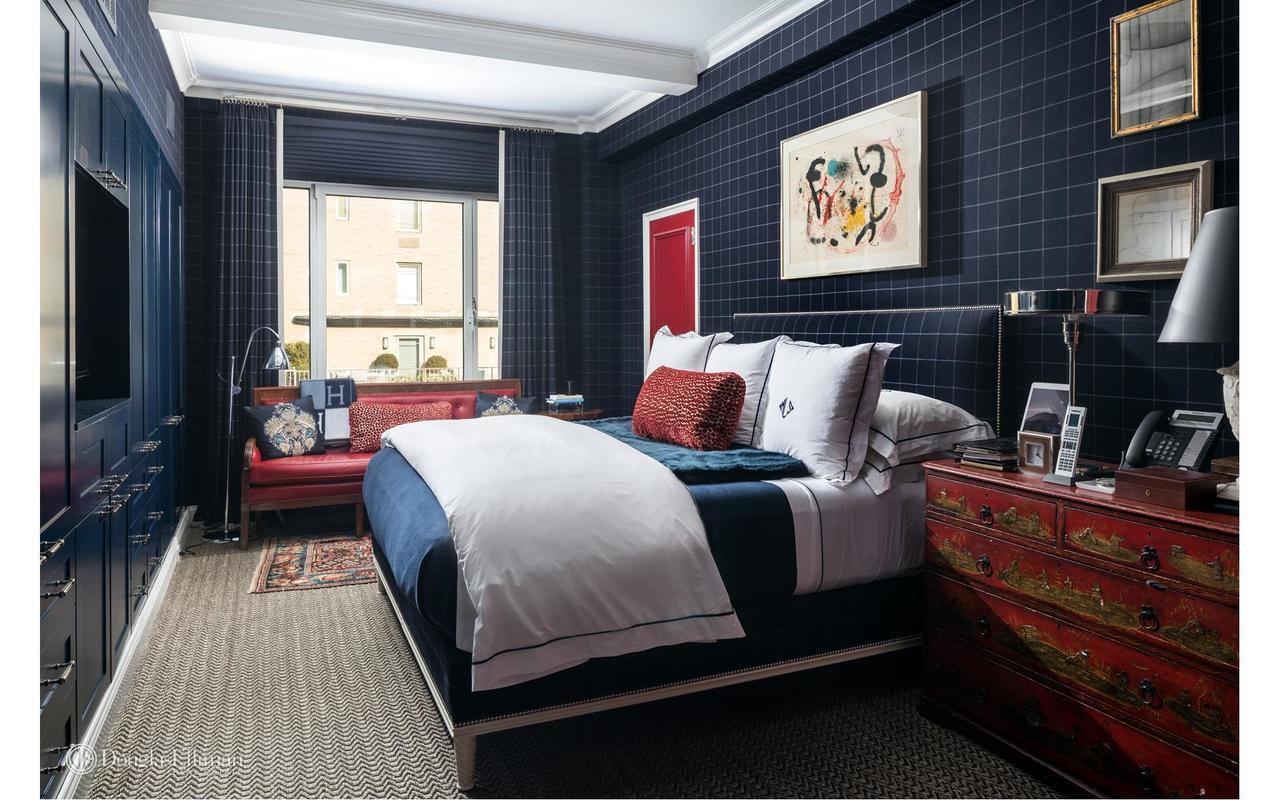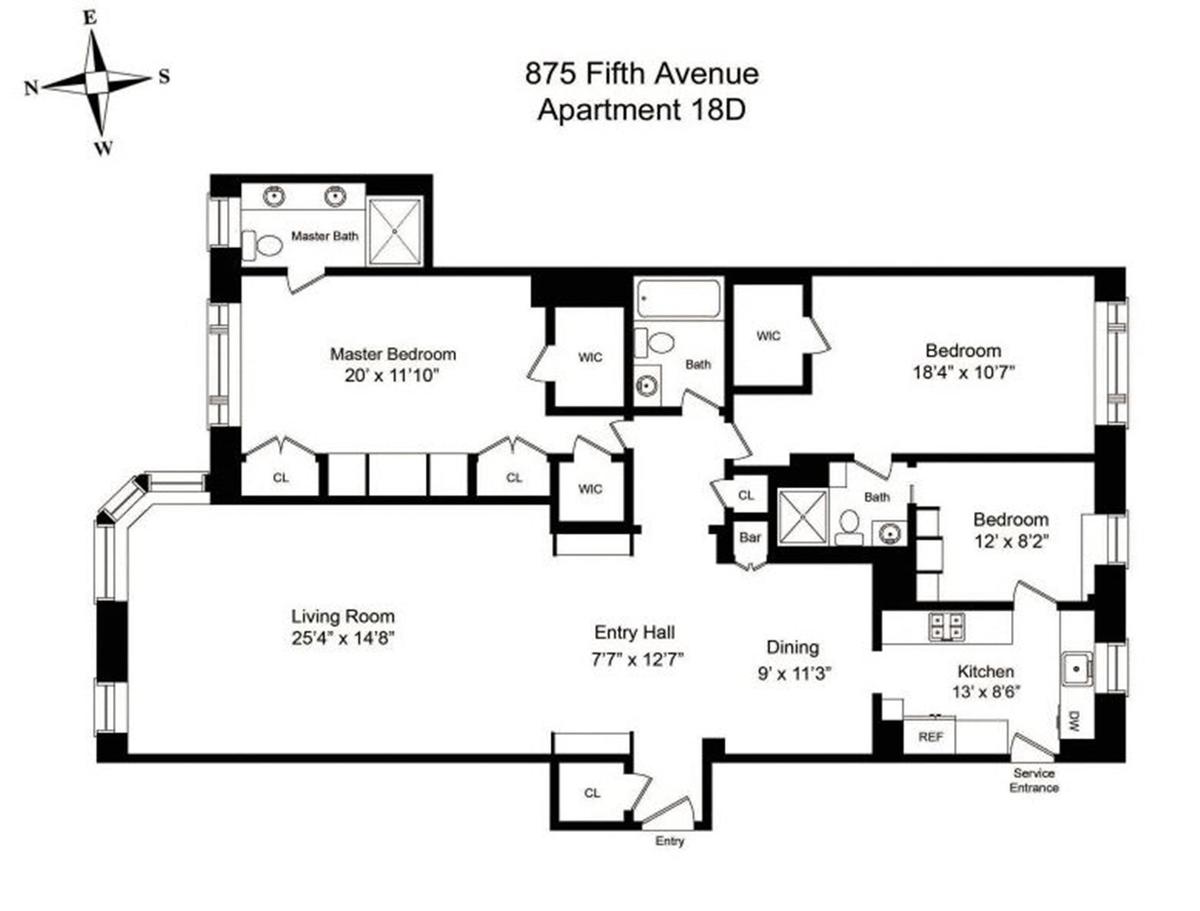 —
Hey, why not like StreetEasy on Facebook and follow @streeteasy on Instagram?
Related: